By Courtney Potter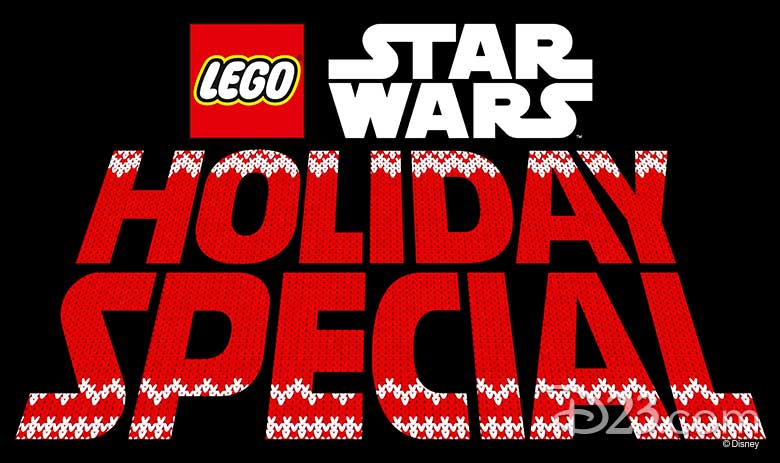 Jingle All the Way with New LEGO Star Wars Holiday Special From Disney+
'Tis (almost) the season for some brand-new Star Wars holiday fun! Just this week, Disney+ announced a brand-new special coming to the streaming service, bringing LEGO and Star Wars fans to Chewbacca's home world of Kashyyyk for a Wookiee-sized celebration. The LEGO Star Wars Holiday Special will premiere on November 17—otherwise known as of the galaxy's most cheerful and magical holiday, Life Day!
The LEGO Star Wars Holiday Special reunites Rey, Finn, Poe, Chewie, Rose, and the droids for a joyous feast on Life Day—a holiday first introduced in the 1978 Star Wars Holiday Special. The new LEGO special is the first to debut on Disney+ and will continue the amazing legacy of collaboration between Lucasfilm and LEGO—adventures told in a charmingly fun and irreverent way…
Directly following the events of Star Wars: The Rise of Skywalker, the LEGO Star Wars Holiday Special finds Rey leaving her friends to prepare for Life Day as she sets off on a new adventure with BB-8 to gain a deeper knowledge of the Force. At a mysterious Jedi Temple, she is hurled into a cross-timeline adventure through beloved moments in Star Wars cinematic history, coming into contact with Luke Skywalker, Darth Vader, Yoda, Obi-Wan, and other iconic heroes and villains from all nine Skywalker saga films. But will she make it back in time for the Life Day feast and learn the true meaning of holiday spirit?
The adventure can continue at home with the release of the LEGO Star Wars Advent Calendar. Available September 1, it was designed alongside the development and production of the special. You can learn more about the calendar by clicking here—and make sure to mark your own calendars for The LEGO Star Wars Holiday Special this November… only on Disney+!
5 Fantastic Things to Watch This Weekend
There are several big premieres to look forward to this weekend, from around the worlds of Disney—including the debut of Magic Camp, starring Adam Devine, on Disney+, and two new episodes of Savage Kingdom on National Geographic. For more fabulous things to add to your viewing calendar, do click that cursor right about… here.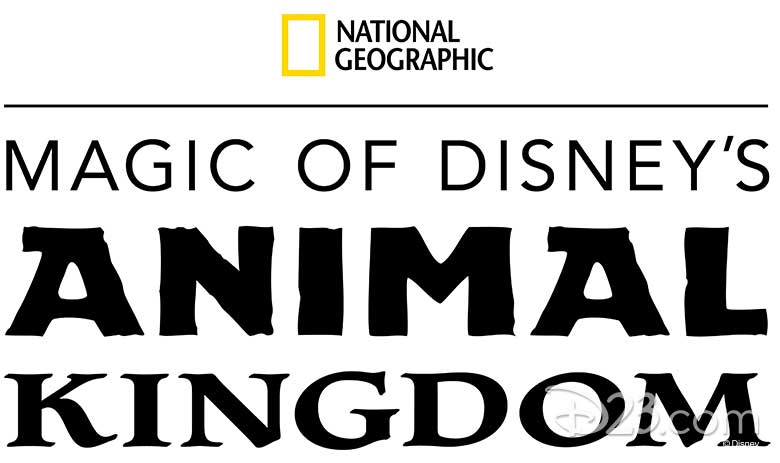 Disney+'s Magic of Disney's Animal Kingdom—Premiering September 25
Speaking of both Disney+ and National Geographic, they just announced a sure-to-be-incredible new docu-series coming to the streaming service in late September. Magic of Disney's Animal Kingdom will give viewers an all-access pass to explore the magic of nature within Disney's Animal Kingdom Theme Park, Disney's Animal Kingdom Lodge, and The Seas with Nemo & Friends at EPCOT. Narrated by Frozen stalwart Josh Gad, the eight-episode series is the ultimate tribute to the parks' magnificent array of more than 300 species and 5,000-plus animals, and the incredible tasks their animal care experts undertake to keep things running day and night.
Filmed over a five-month period, Magic of Disney's Animal Kingdom incorporates cutting-edge technology—including custom-built GoPro enclosures, 18-foot cranes, and underwater camera systems to highlight the magic found in every corner of the kingdom. The series will also introduce viewers to truly enchanting animals that have their own unique personalities and family dynamics, inviting fans of Disney, nature, and animals big and small to spend some time with all the park's residents in cool new ways.
Look for Magic of Disney's Animal Kingdom on Disney+ beginning Friday, September 25.
Big Hero 6 The Series Returning for Third Season
Fans of a certain hit Emmy® Award-winning Disney Channel series, listen up: A third season is coming your way! Yes, Big Hero 6 The Series is returning on Monday, September 21 (at 7:30 p.m. EDT/PDT) on Disney XD and DisneyNOW, and it finds the Big Hero 6 team tasked with protecting their city San Fransokyo from the nefarious Noodle Burger Boy and his team of evil mascot robots. Read all about it right here at D23.com.
Treat Yourself to New Disney Parks Halloween-Themed Merchandise
Hard to believe, but we're inching ever closer to one of our favorite holidays of the year—Halloween! And just this week, our pals at the Disney Parks Blog gave us a spooktacular sneak peek at the new Halloween-themed merchandise coming to both Disney Parks and shopDisney. Select items are already available at shopDisney.com—with more coming later this month to Disney Springs at Walt Disney World Resort and Downtown Disney District at Disneyland Resort, as well. Plus, Disneyland Paris and Shanghai Disney Resort get some boo-tiful items themselves next month.
In addition to the Disney Parks 2020 Halloween Collection, Disney Villains, Tim Burton's The Nightmare Before Christmas, and Haunted Mansion inspired their own fa-boo-lous lines. Look for spirit jerseys galore; Minnie Mouse ear headbands; Jack Skellington-inspired masks; a Haunted Mansion-themed cross-body bag; some incredible wheelchair cover sets; and so much more.
Check out some of the gourd-geous items either available now or coming soon by visiting the recent Disney Parks Blog rundown or visiting shopDisney.com. Happy hauntings!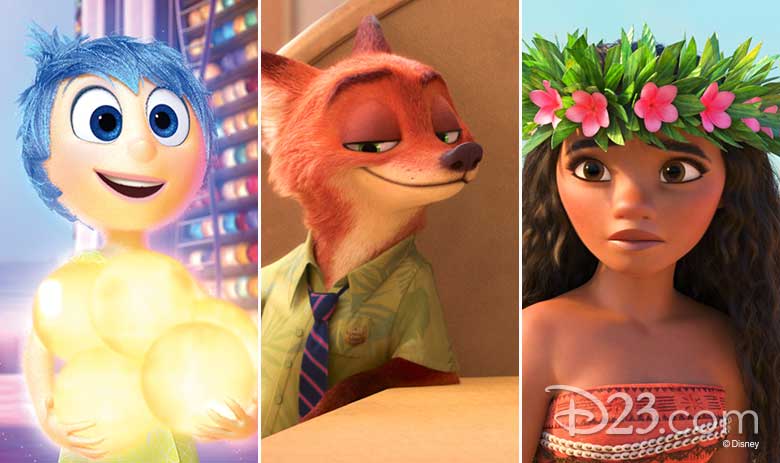 Enjoy Freeform's "3-Day Disney Weekends" Next Month!
There will be more Disney fun than you can shake a proverbial stick at all September long over on Freeform, thanks to their recently announced "3-Day Disney Weekends" programming event! The network will air beloved classics including a bug's life, Cars, Chicken Little, Freaky Friday, Frozen, Hercules, The Hunchback of Notre Dame, Moana, Tarzan, Prince of Persia: The Sands of Time, The Princess Diaries, Ratatouille, Toy Story 3, Wreck-It Ralph, Zootopia, and more—all so fans can spend quality time with fave characters during some truly epic movie marathons.
The full programming schedule (subject to change) is as follows:
Friday, September 4
5 p.m. ET/PT—Tarzan
7 p.m. ET/PT—a bug's life
9 p.m. ET/PT—Monsters, Inc.
Saturday, September 5
7 a.m. ET/PT—Prince of Persia: The Sands of Time
9:30 a.m. ET/PT—Pirates of the Caribbean: The Curse of the Black Pearl
12:40 p.m. ET/PT—Tarzan
2:45 p.m. ET/PT—a bug's life
4:50 p.m. ET/PT—Monsters, Inc.
6:55 p.m. ET/PT—Monsters University
9:25 p.m. ET/PT—Moana
11:55 p.m. ET/PT—The Hunchback of Notre Dame
Sunday, September 6
7 a.m. ET/PT—Pirates of the Caribbean: The Curse of the Black Pearl
10:15 a.m. ET/PT—The Hunchback of Notre Dame
12:20 p.m. ET/PT—Meet the Robinsons
2:25 p.m. ET/PT—Lilo & Stitch
4:25 p.m. ET/PT—Monsters University
6:55 p.m. ET/PT—Moana
9:25 p.m. ET/PT—Zootopia
11:55 p.m. ET/PT—Wreck-It Ralph
Friday, September 11
7 p.m. ET/PT—101 Dalmatians (1996)
9 p.m. ET/PT—Freaky Friday (2003)
Saturday, September 12
8:30 a.m. ET/PT—Freaky Friday (2003)
10:30 a.m. ET/PT—101 Dalmatians (1996)
12:35 p.m. ET/PT—Hercules
2:40 p.m. ET/PT—WALL-E
4:50 p.m. ET/PT—Finding Nemo
7:20 p.m. ET/PT—Finding Dory
9:25 p.m. ET/PT—Toy Story 3
11:55 p.m. ET/PT—Bolt
Sunday, September 13
8:30 a.m. ET/PT—Chicken Little
10:30 a.m. ET/PT—Hercules
12:35 p.m. ET/PT—WALL-E
2:45 p.m. ET/PT—Finding Nemo
5:15 p.m. ET/PT—Finding Dory
7:20 p.m. ET/PT—Toy Story 3
9:50 p.m. ET/PT—Bolt
12 a.m. ET/PT—Chicken Little
Friday, September 18
4:30 p.m. ET/PT—Holes
7 p.m. ET/PT—Big Hero 6
9 p.m. ET/PT—Wreck-It Ralph
12 a.m. ET/PT—The Shaggy Dog (2006)
Saturday, September 19
7 a.m. ET/PT—Holes
9:35 a.m. ET/PT—Cars
12:15 p.m. ET/PT—Cars 2
2:50 p.m. ET/PT—Big Hero 6
5:05 p.m. ET/PT—Wreck-It Ralph
7:10 p.m. ET/PT—Up
9:15 p.m. ET/PT—Ratatouille
11:55 p.m. ET/PT—Tarzan
Sunday, September 20
8 a.m. ET/PT—Cars
10:35 a.m. ET/PT—Cars 2
1:05 p.m. ET/PT—The Emperor's New Groove
3 p.m. ET/PT—Tarzan
5:05 p.m. ET/PT—Up
7:10 p.m. ET/PT—Ratatouille
9:50 p.m. ET/PT—Inside Out
11:55 p.m. ET/PT—Meet the Robinsons
Friday, September 25
11 a.m. ET/PT—The Game Plan
4:30 p.m. ET/PT—Alice Through the Looking Glass
7 p.m. ET/PT—Brave
9 p.m. ET/PT—Tangled

Saturday, September 26
7 a.m. ET/PT—Alice Through the Looking Glass
9:30 a.m. ET/PT—The Princess Diaries
12:05 p.m. ET/PT—The Princess Diaries: Royal Engagement
2:45 p.m. ET/PT—Brave
4:50 p.m. ET/PT—Tangled
7 p.m. ET/PT—Moana
9:30 p.m. ET/PT—Frozen
12 a.m. ET/PT—Pocahontas
Sunday, September 27
7:30 a.m. ET/PT—The Princess Diaries
10:12 a.m. ET/PT—The Princess Diaries: Royal Engagement
12:53 p.m. ET/PT—Gnomeo & Juliet
2:53 p.m. ET/PT—Pocahontas
4:53 p.m. ET/PT—Moana
7:25 p.m. ET/PT—Frozen
9:55 p.m. ET/PT—The Princess and the Frog
12 a.m. ET/PT—Gnomeo & Juliet