By Jocelyn Buhlman
Every month is full of Disney magic, and September is no exception. Whether you're headed to a Disney park, planning your next movie marathon, or looking to do a little Disney shopping, we've rounded up all the fun happening this month that you can't miss. Grab your calendars and get to planning—because here are seven things you'll want to make part of your world.
Disney Parks
Glow Watch Main Street Electrical Parade at Disneyland
The fan-favorite "spectacular festival pageant of nighttime magic and imagination" is lighting up Main Street, U.S.A. at Disneyland for a limited time only—through the end of this month! Enjoyed the beloved parade, featuring the glittering celebration of films such as Cinderella, Pete's Dragon, Snow White, Peter Pan, and more until September 30! So what are you waiting for? Head over to Disneyland park and enjoy this encore engagement now.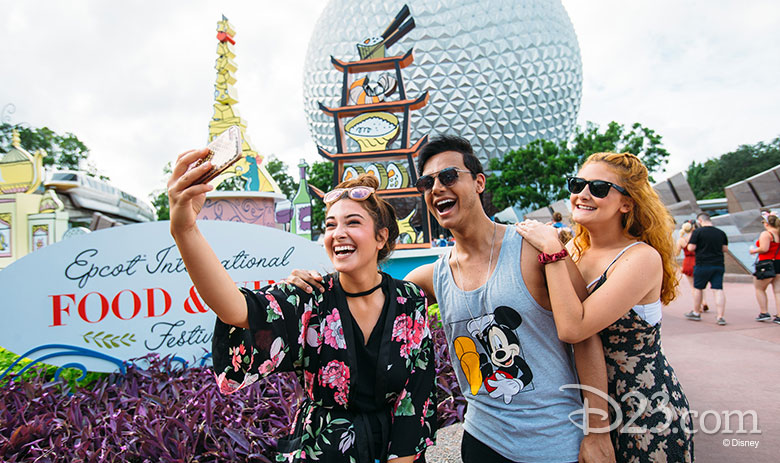 Eat Your Heart Out at the Epcot International Food and Wine Festival
It's the most delicious time of the year at Epcot—the time when you can sink your teeth into culinary delights, enjoy live music, learn new skills, and more! The Epcot International Food and Wine Festival is satisfying our taste buds until November 23—so start planning your next trip soon! To find out more about all the delicious delights in store for you during your trip, be sure to check out our full guide on everything to do, eat, and see during the fest.
Television and Online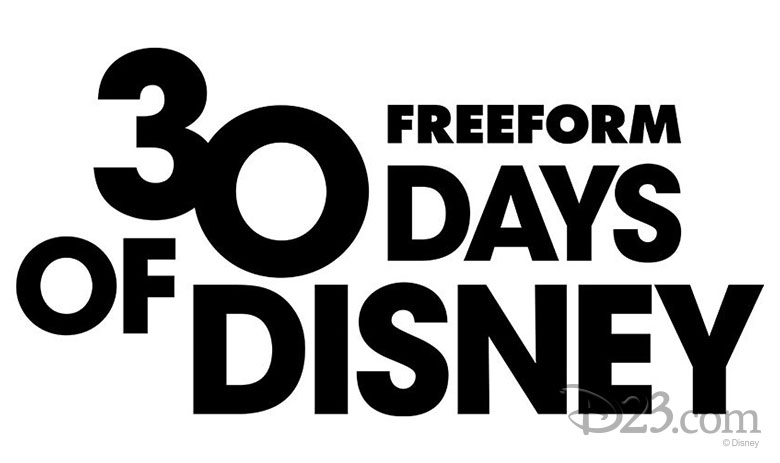 Get Extra Magical with Freeform's 30 Days of Disney
If you're looking for the ultimate way to marathon your Disney favorites, you should be tuning in to Freeform's 30 Days of Disney. All month long, Freeform is making every night a Disney movie night, highlighting your favorites for the entire month of September. Each week is centered around a different theme—practice your best swashbuckling, because the week of September 9 – September 13 be pirate week, mateys! Plus, there will be a singalong week and a week highlighting our favorite female heroes. Check out the full schedule to find out when your favorites are airing, and get ready for an awesome month of movie magic!
Dance Along with Shook on YouTube
Sofia Wylie (Andi Mack, High School Musical: The Musical: The Series) will be bustin' a move in a brand-new short-form series focused on modern, hip-hop dance. Wylie stars as Mia, a 15-year-old with professional dancing aspirations—along with big family obligations. The series follows Mia's journey to support her mom and younger sister while balancing her newfound interest in the vibrant world of street dance. Make sure you're subscribed to Disney Channel's YouTube channel to catch the series' premiere on September 28.
Apps
Unlock Your Favorites on Disney Emoji Blitz
For fans of Disney Emoji Blitz, the month of September is full of reasons to smile. Tons of new opportunities to unlock characters will be available throughout the month, so check out the list below to see when you'll have a chance to win your favorites:
Mary Poppins Clear Event [Final Prize: Diamond Box feat. Mary Poppins (NEW) or Bert (NEW)]: September 5 – September 8
Queen of Hearts 1-Day Villain Event [Final Prize: Queen of Hearts]: September 10
Aladdin Tag Team Event [Final Prize: Diamond Box feat. Aladdin, Genie, Abu, Jasmine and Iago]: September 18 – 19
Aladdin Clear Event [Prizes: Emoji Charge and Jafar]: September 20 – 22
Facilier 1-Day Villain Event [Final Prize: Diamond Box feat: Tiana, Louis, or Ray]: September 26
Magica de Spell 1-Day Villain Event [Final Prize: Diamond Box: Scrooge, Launchpad, Webby, Gizmoduck]: September 27
Villains Challenge [feat. Dr. Facilier, Gaston, Cruella De Vil, Queen of Hearts, Magica De Spell]: September 28 – 30
Plus, check out these two challenges exclusive to September:
Gaston's Quest for Love Token Quest: September 1-30
For the first time ever, take part in a month-long Token Quest featuring exciting prizes and new ways to collect emojis.
Cats Challenge Event: September 12 – 15
Play with four emojis totally purr-fect for this challenge: Figaro, Clawhauser, Chesire Cat, and Marie.
Disney Emoji Blitz is available on the App Store and the Google Play Store.
Shopping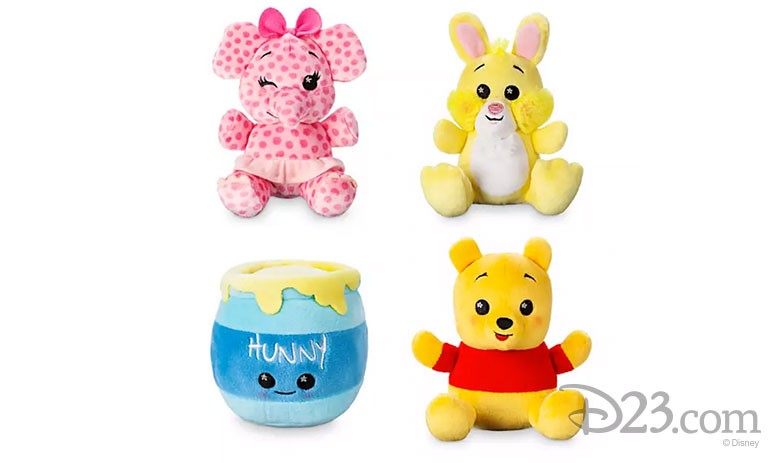 Heffalumps, Woozles, and… Wishables?
If you're not obsessed with the adorable micro plush must-haves, you will be soon! With new characters being introduce to the line all the time, you're sure to see your favorites transformed into the adorable plushie style, available at Disney Parks and ShopDisney. The newest collection features friendly faces from the 100 Acre Wood! Pooh, Tigger, Rabbit, and more join the Many Adventures of Winnie the Pooh collection—and check back to ShopDisney and Disney Parks Blog regularly to see what other familiar faces are joining the Disney Parks Wishable next!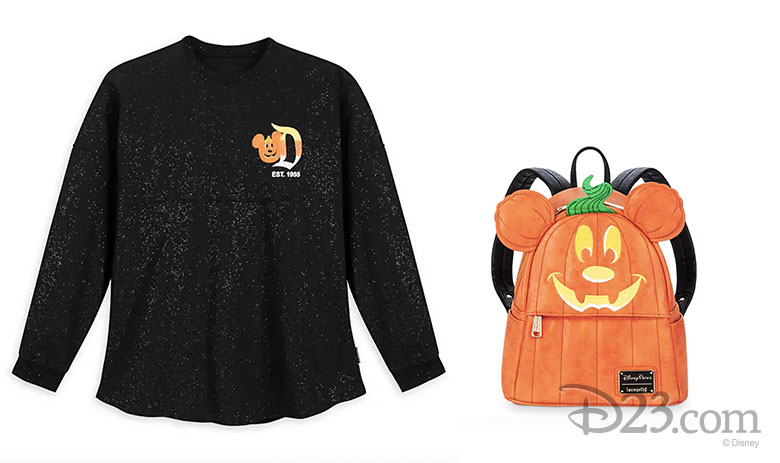 Disney Parks Halloween collection
Take the spooky spirit with you wherever you go thanks to ShopDisney's Disney Parks Halloween collection, featuring fan-favorite merch and brand-new products! Whether you're looking to put the "spirits" in Spirit Jersey or searching for a ghostly good Mickey Ear hat, there's ghoulish goodies in store for everyone who wants to join in the Halloween celebrations.