By D23 Expo Team
D23 Expo 2019 officially kicks off tomorrow at the Anaheim Convention Center in Anaheim, California, but our friends at Disney Parks, Experiences and Products (DPEP) are as eager as we are to get the party started. Tonight, DPEP unveiled the breathtaking Disney Parks "Imagining Tomorrow, Today" pavilion on the show floor, where guests can discover many of the attractions and lands coming to parks and resorts around the world, and revealed the first of many exciting announcements that will thrill fans throughout the weekend.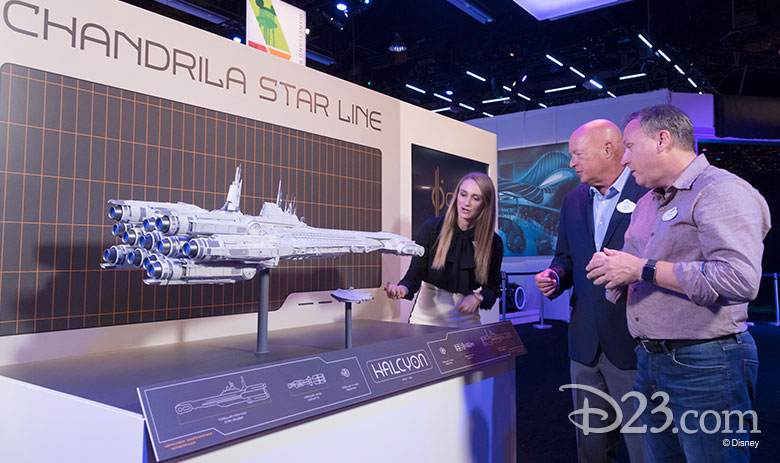 If you've ever wanted to vacay in a galaxy far, far away, your wish is about to come true! The all-new Star Wars vacation experience coming to the Walt Disney World Resort, Star Wars: Galactic Starcruiser, invites guests to embark on a two-night adventure aboard a glamorous starship. During this first-of-its-kind vacation experience, you'll interact with characters and become an active participant in immersive stories that unfold over the course of an unforgettable galactic journey on board the starcruiser (to be called the Halcyon). D23 Expo guests can see a new model and stunning visuals of the Halcyon throughout the weekend in the "Imagining Tomorrow, Today" pavilion.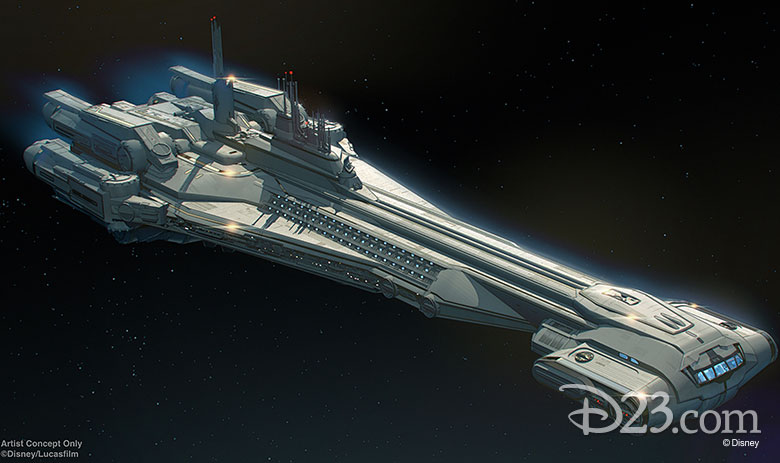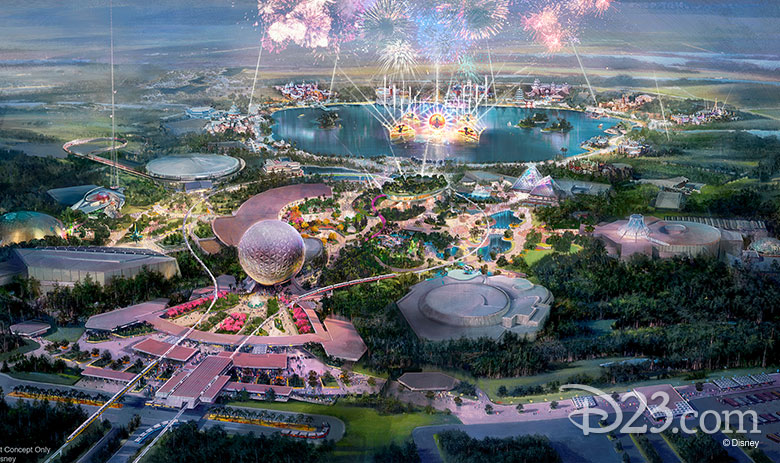 And keep that jaw open while you're perusing the pavilion, because you won't believe what's coming to Epcot, where a multi-year transformation is underway. DPEP is readying a host of new experiences that will make the park "more Disney, more family, more timeless, and more relevant to the millions of guests who visit each year," said Disney Parks, Experiences and Products Chairman Bob Chapek.
DPEP also made an enormous splash this evening with the news that the first-ever attraction based on the Walt Disney Animation Studios hit film Moana is coming to Epcot. When Journey of Water, Inspired by Moana opens, it will let guests interact with magical, living water in a beautiful and inspiring setting.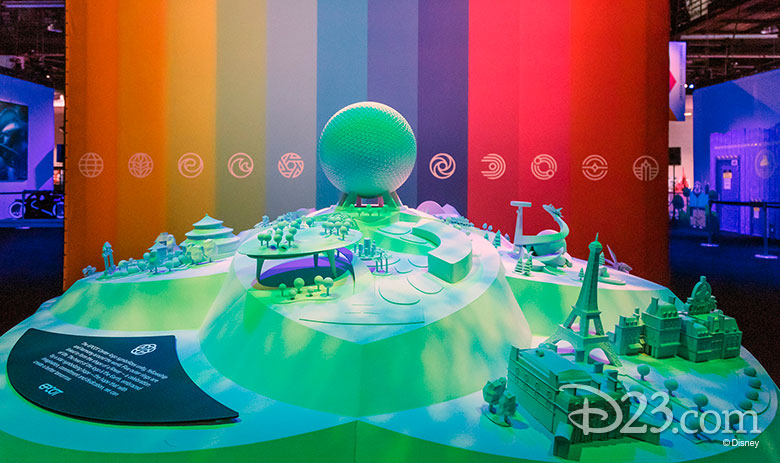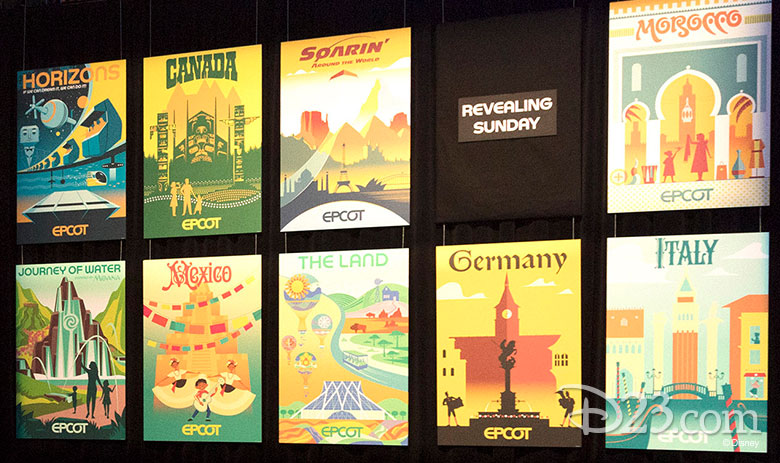 Want to take a closer look at the exciting plans for Epcot? Later this year, a new experience center will open in the former Odyssey Events Pavilion—and you've never before seen anything like this in a Disney park. Walt Disney Imagineering presents the Epcot Experience will bring guests up-close and personal with engaging and interactive exhibits where they can step inside the relentless innovation, energy, and excitement—and where they'll also be privy to never-before revealed details—driving the future of Epcot throughout this amazing transformation.
If you've been on the edge of your seat, awaiting updates on the Super Hero-themed lands DPEP is building at Disney California Adventure and Disneyland Paris, you may want to hold on to something. Tonight we learned that the new lands will be called Avengers Campus—and guests who visit these campuses will become part of an interconnected, global story spanning from California to Paris to Hong Kong, as the Avengers recruit new extraordinary people to join them. An in-story experience that details why the Avengers are building these campuses will be part of the "Imagining Tomorrow, Today" pavilion throughout D23 Expo 2019.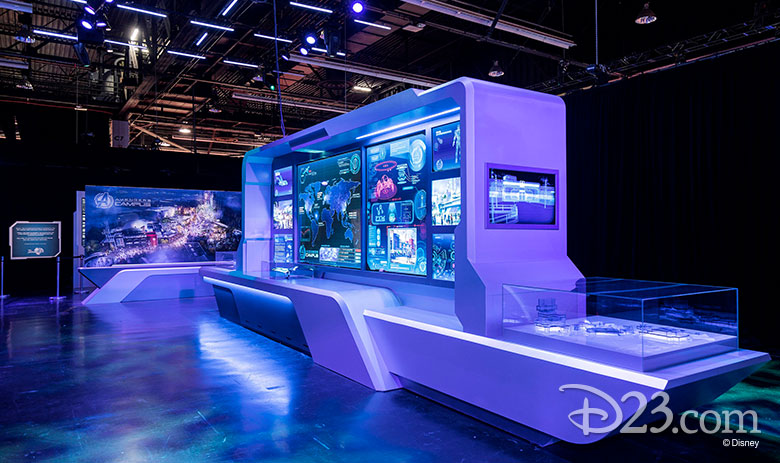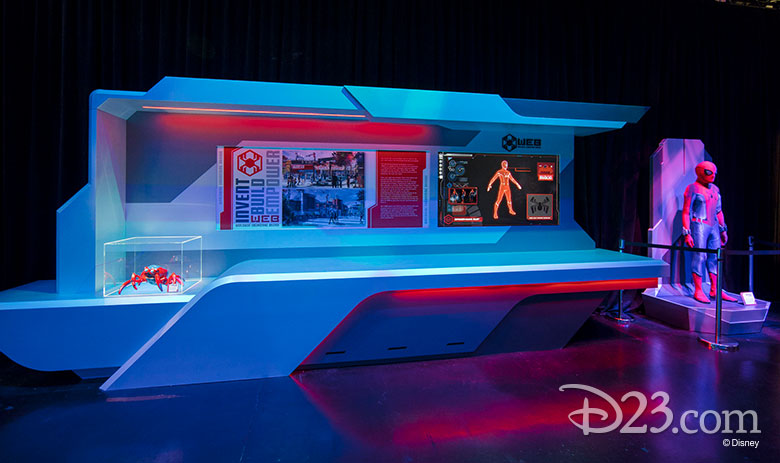 And this is just beginning of what is already shaping up to be an unforgettable weekend! We'll share additional news from DPEP as it's announced, and we'll be front and center in Hall D23 beginning Sunday, August 25, at 10:30 a.m. PT, to discover what else is planned for Disney's parks and resorts across the globe. Follow us on Twitter, Facebook, and Instagram throughout the weekend for more exciting news from DPEP and from across all the worlds of Disney.