As Winston joins the dogs of Disney past (and future), director Patrick Osborne reflects on the influences of what's come before. "There's this idea of a story that can be told through pantomime, that doesn't need the words at all," he continues. "It's all part of a Disney tradition: You can show it to people and they can connect to it in any language."
Q&A with the Creators of Big Hero 6 ►
"There's something special dinner." According to Patrick, that's the simple inspiration for the charming new Walt Disney Animation Studios short Feast that debuts in front of Big Hero 6.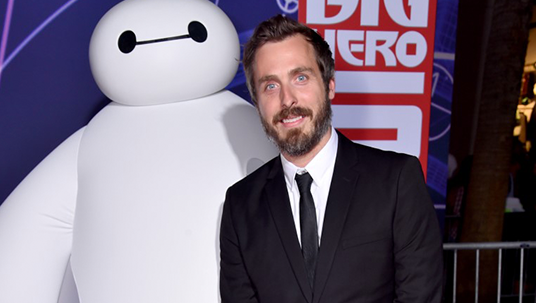 With its graphic shapes and bright colors, Feast, as the title suggests, is a tale about food. But it's also a love story and a life story experienced through canine eyes, as peppy pup Winston accompanies his human on a relationship roller coaster.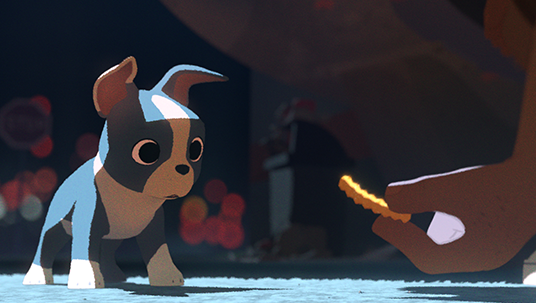 The concept for the short was simple, but the planning was complex. Everything had to be boiled down to its most essential form. "The first couple iterations ended up being more conventional, camera-wise." Patrick adds. "It wasn't until we came back to the focus of the pitch, that we realized food should be the center of every shot." The menu included everyday favorites like pepperoni pizza versus a barbeque chicken pizza, for instance. "You want to tell as much story as you can in as little time as possible," production designer Jeff Turley explains.
Feast's epicurean storyline aptly transcends language. After all, what's more universal than food?