By Karina Schink
The Nutcracker and the Four Realms, out tomorrow, tells the magical story of Clara (Mackenzie Foy), who, after being gifted a magical key, is launched into four mystical and unforgettable realms. Trials and tribulations unfold and catapult her further into a dark tale as she travels throughout each realm.
Inspired by the classic E.T.A. Hoffman tale we all know and love, this latest holiday film is filled with intrigue, beauty, and decadence, and Jenny Beavan provides us with an inside look at the film through five incredible Nutcracker costume creations.
Clara's Dress for Drosselmeyer's Party
Before young Clara is plunged into a mystical world of Flowers, Sweets, and Snowflakes, she is preparing to attend her godfather Drosselmeyer's (Morgan Freeman) annual Christmas Party. Like so many of the iconic Disney heroines that came before her, Clara is dressed in a beautiful gown, ready for the ball (or party, in this case). It's a simple ankle-length mauve dress, finished with just a touch of lace, but, according to Beavan, this "little dress" is much more important than a ball gown. It is this outfit that carries Clara into the other world. "She actually lands in a very snowy environment, and [the dress is] completely inappropriate, which is something I just love."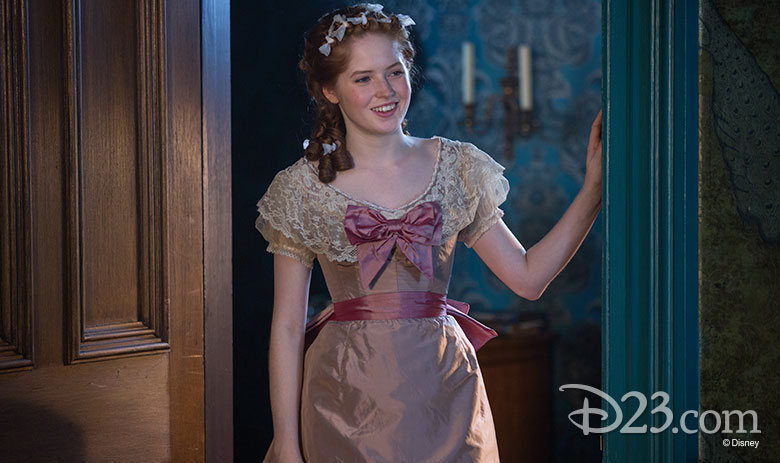 Louise's Dress
Just like her sister, Louise (Ellie Bamber) begins the movie outfitted for their godfather's party. Though her dress is not the one that caught her eye in a store window, it holds a very particular significance. It was a Christmas gift from her late mother who has only recently passed away, a dress that had once been hers, and according to Beavan, actually "motivates some of the story." She sees its bows and lace as "old-fashioned," but we think the dress fits right in to the grandeur of the Christmas party perfectly.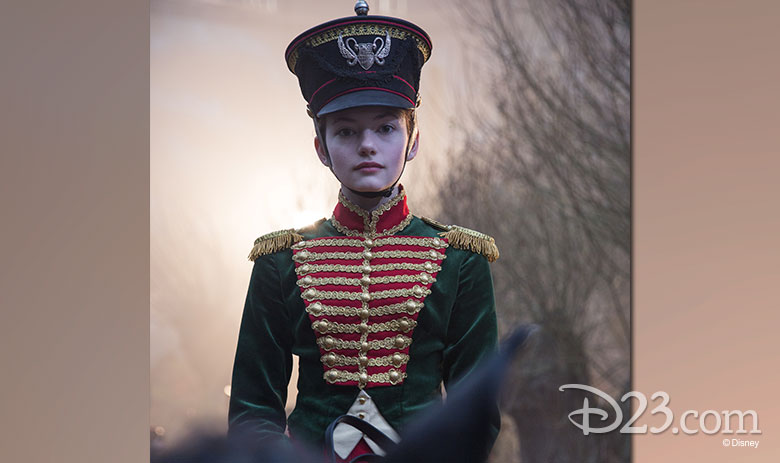 Clara's Soldier Dress
As Clara's journey through the Realms towards the fallen, and now evil, Fourth Realm continues, her outfit changes to match her new role in this mystical world. "There were a lot of female soldiers in the 18th (and) 19th century," Beavan says about Clara's soldier uniform. "So, it just seemed like a nice thing to give her something that made her very strong." The costume was designed with functionality in mind. While the gold epaulets, sharp edges, and darker colors are a far stitch from the mauve dress Clara wore at the beginning of the film, it is still a dress. Beavan says that the skirt is to aid her, "she may tear or knot part of her skirt," becoming another tool she can use in the fight that lays ahead of her.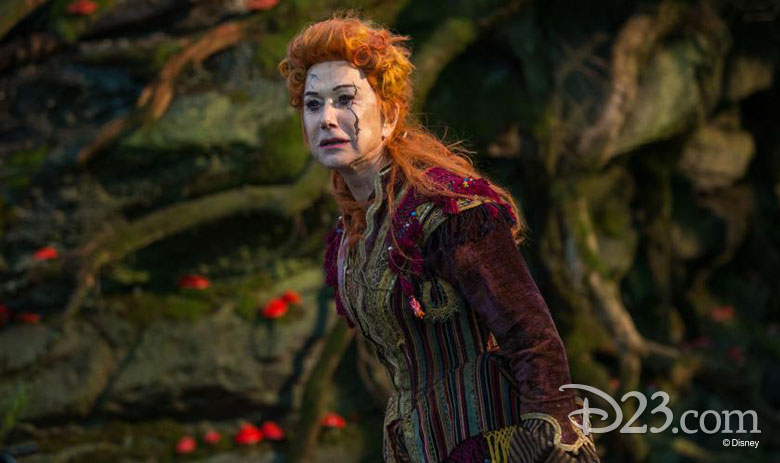 Mother Ginger
With a cracked visage and menacing glare, the dreadful Mother Ginger (Helen Mirren) has one of the most frightening get-ups of all. Beavan envisioned a specific backstory that played a significant role in designing the costume, which features an amalgam of prints and textures. "I had decided she was, in fact, the doll that hadn't been [preserved] in the cabinet, she'd been [left out] on top and got a bit dusty [and] neglected," Beavan explains. We for one, are very intrigued to see what kind of resistance she uses against Clara.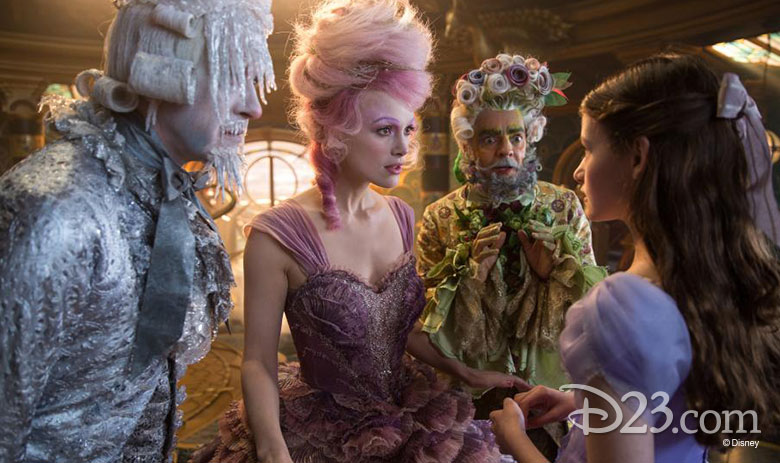 The Sugar Plum Fairy
Towering stacks of layered pleats, soft colors, and a bold look. The Sugar Plum Fairy (Keira Knightly) guides Clara at the start of her quest and looks stunning doing it, as the tulle accents of her gown lead naturally to a whimsical updo reminiscent of candy floss. Her shimmering lavender costume feels just like many of our favorite princesses' classic gowns. Unlike the animated classics, however, this fairy's dress was created not only by Beavan and her team, but in partnership with filmmakers. It took many camera tests to make sure the pleats didn't appear "metallic" on screen and it took several iterations and many stitches to give her this iconic look.