By Jocelyn Buhlman
Trying to kill time before the World Series but striking out on ideas for things to do? As you anxiously await the start of the World Series, sit back and enjoy some classic Disney films to get you in that home run mood. D23 shares 11 of the silliest, most suspenseful, and straight-up inspiring movies that take you out to the ball game.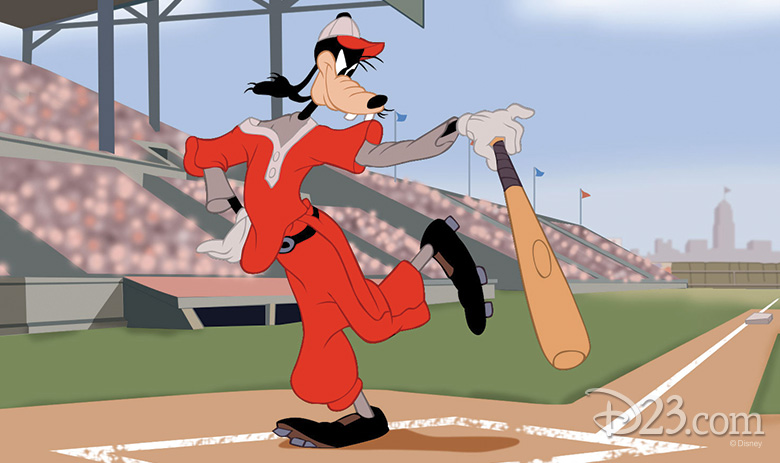 1. How to Play Baseball (1942)
This classic animated short was one of the first of Goofy's "how to…" shorts, where Goofy humorously teaches us how to do different activities. It's only natural that he would start with America's favorite pastime. We're not sure whether he actually helped us understand the game at all, but he definitely helped us have a lot of laughs!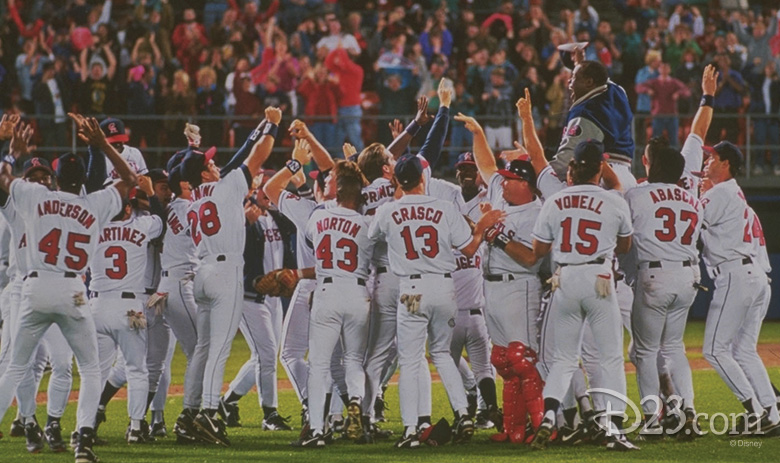 2. Angels in the Outfield (1994)
In this classic film, the Angels baseball team gets some heavenly help from actual angels. A young Angels fan, Roger (Joseph Gordon-Levitt), can't believe his eyes when he realizes the reason that the Angels are breaking their losing streak is because they are being assisted by real angels. The touching movie celebrates baseball and believing in the impossible.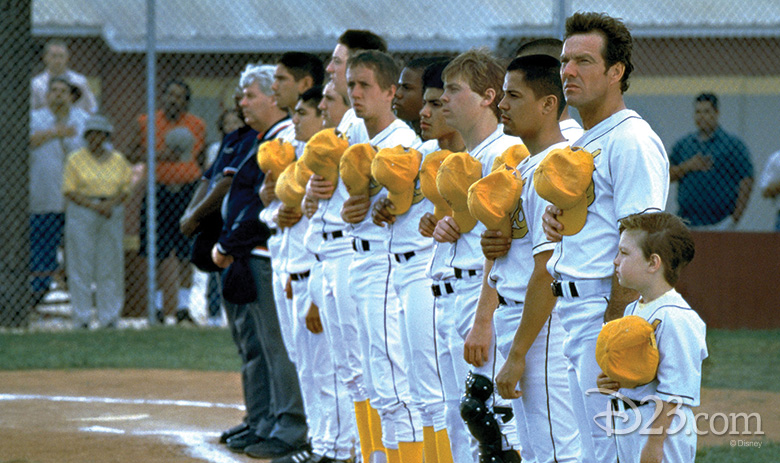 3. The Rookie (2002)
When Jim Lewis' (Dennis Quaid) lifelong dream of playing professional baseball is ruined by an injury, he believes that he'll never be able to pursue that dream again. As a high school baseball coach years later, Jim accidentally reveals his amazing baseball skills and ends up in a deal with his team to try out for the major league again. The resulting journey through minor league teams and life's trials pushes Jim to realize that his dreams are not as impossible as he thought, and he finally gets his chance for a comeback.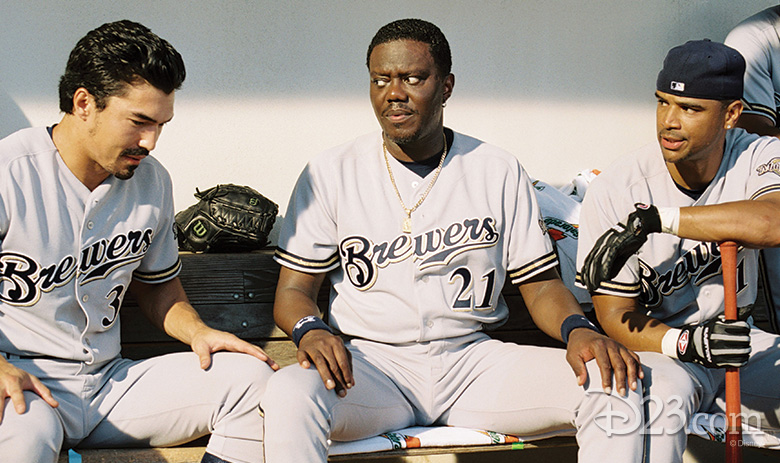 4. Mr. 3000 (2004)
Stan Ross (Bernie Mac) is also a comeback kid, but in a very different way. After recording his 3,000th hit, star player Stan leaves baseball and cashes in on his fame—until he finds out that three of his hits didn't count toward his record and keep him from getting into the Major League Baseball Hall of Fame. Stan's journey back to baseball to get those last three hits will only be a success if he can let go of his arrogance and learn how to be a team player again.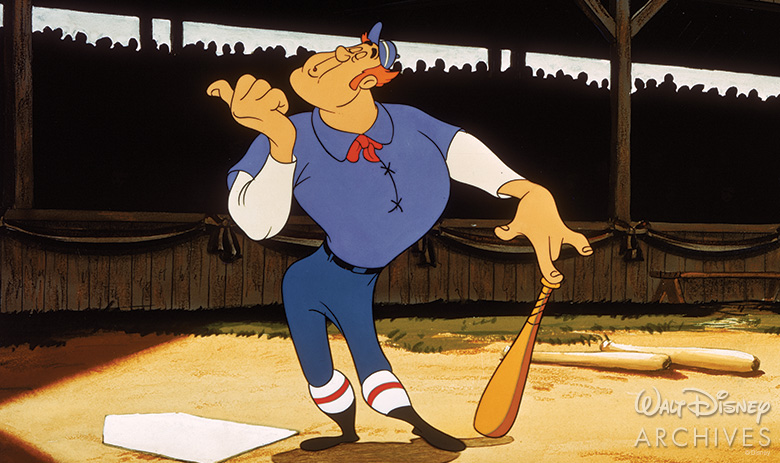 5. Make Mine Music: Casey at the Bat (1946)
Make Mine Music hits a home run with this animated adaptation of the classic Ernest Thayer poem Casey at the Bat. Star baseball player Casey is the only one the crowd believes can win the game for Mudville, but Casey's arrogance gets the best of him in this animated showcase of wacky comedy and baseball shenanigans.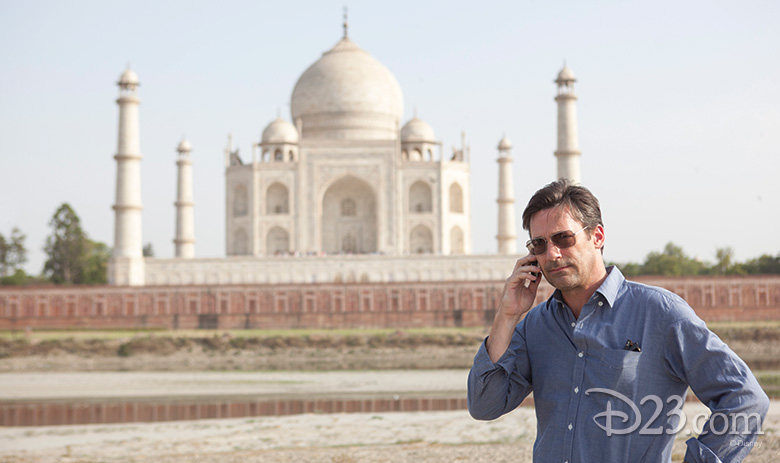 6. Million Dollar Arm (2014)
This biographical baseball drama follows the story of J.B. Bernstein (Jon Hamm) on his mission to make two athletes from India, Rinku (Suraj Sharma) and Dinesh (Madhur Mittal), into Major League baseball superstars. The three encounter many obstacles until J.B. learns to see the boys not as his next business deal, but as the athletes they actually are.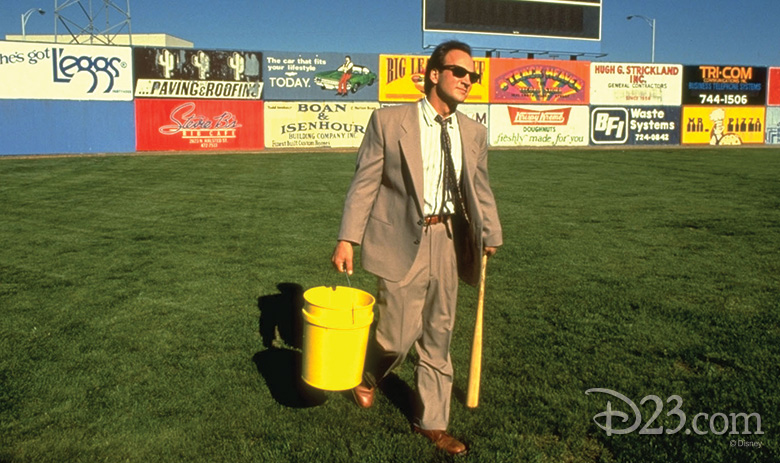 7. Mr. Destiny (1990)
What would you give to be able to go back and relive the moment that changed your life? Larry Joseph Burrows (James Belushi) gets that chance when an angel (Michael Caine) lets him go back and win the high school baseball game that Larry had devastatingly lost so many years ago. The win gives him the job of his dream, the car of his dream, and the wife of his dreams… But at what cost? Soon, Larry realizes that there is so much more to his life than one strikeout.
8. A Kid in King Arthur's Court (1995)
This updated take on Mark Twain's A Connecticut Yankee in King Arthur's Court follows the hijinks of a young baseball player named Calvin Fuller (Thomas Ian Nicholas) who, due to a freak earthquake during one of his games, finds himself transported to King Arthur's court! There, Calvin introduces the Knights of the Round Table to modern technological marvels and encounters medieval misadventures, only to be transported back to the modern era just in time to hit the winning pitch in his baseball game!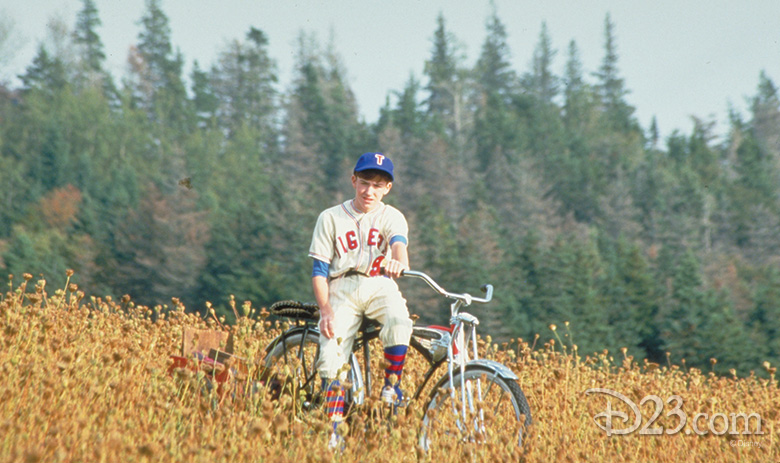 9. Simon Birch (1998)
Simon Birch (Ian Michael Smith) spent his whole life being called "a miracle," as he was so small when he was born that the doctors were shocked he lived. But, Simon does live, as a regular kid who may be physically small, but he dreams big, believing he was made for a special purpose. When Simon accidentally hits a foul ball during a Little League game that kills his best friend's mother, Simon and his best friend Joe (Joseph Mazzello) go on an adventure to find Joe's father and help Simon fulfill his special purpose.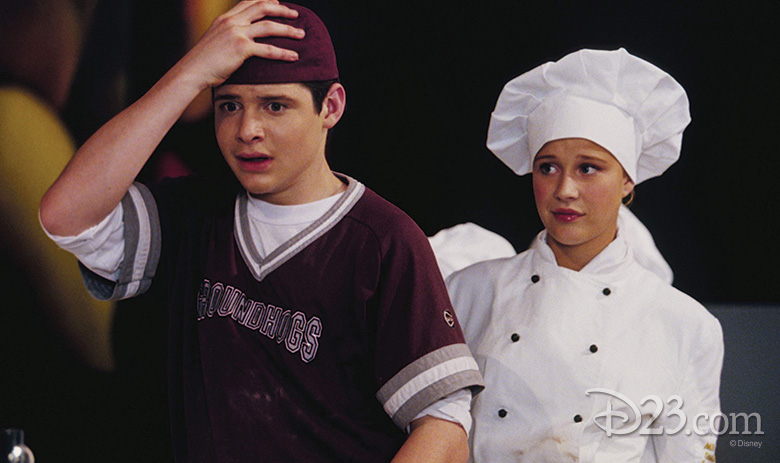 10. Eddie's Million Dollar Cook-Off (2003)
This Disney Channel Original Movie follows the journey of Eddie Ogden (Taylor Ball) as he's forced to choose between his baseball career and his budding passion for cooking. Eddie secretly signs up for a cook-off that could help him get into a culinary institute, but, of course, the cook-off is on the same day as the baseball finals! Eddie must decide whether he should follow his father's baseball ambitions or his own dreams of becoming a chef.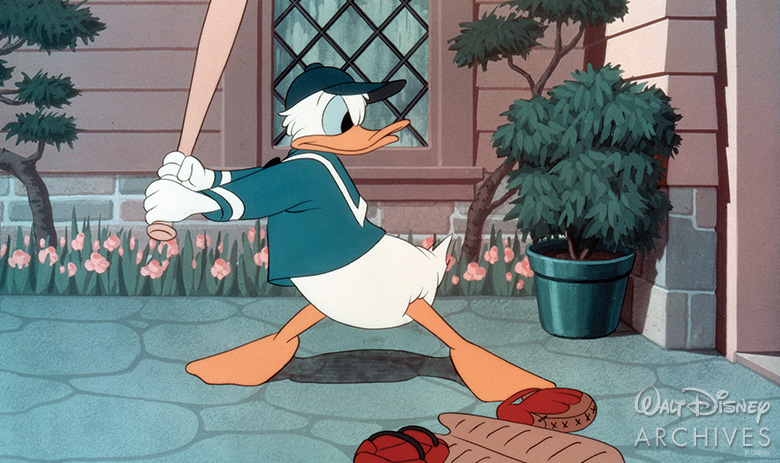 11. Slide, Donald, Slide (1949)
We hope your World Series experience isn't as wacky as Donald's! In this animated short, everyone's favorite angry avian wants to listen to the World Series on his radio, but Spike the Bee has more refined plans for his evening, switching the radio to classical music at any chance he gets. Watch the two struggle for the radio dial in a hilarious battle of sports versus stingers that will leave you in stitches.