Sports can often be a metaphor for life . . .
. . . highlighting hard work, overcoming adversity, and celebrating achievement (as well as enduring the occasional "agony of defeat"). To that end, movies about sports aren't usually "about sports"—they're frequently about these much bigger ideas that tie us all together as humans. And sometimes, for instance, if it includes comedian Don Knotts and a mule… they're just fun!
Read a D23-Exclusive Interview With Jon Hamm About Disney's Million Dollar Arm ►
In honor of the upcoming release of the baseball-themed Million Dollar Arm, which stars Jon Hamm as a sports agent in an inspiring film that is definitely not entirely "about baseball," we have selected our nine favorite Disney sports movies—many based on true stories—that aren't really about sports.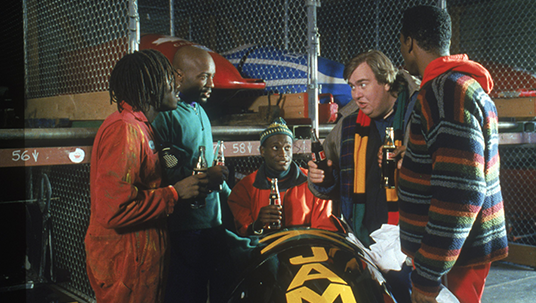 9. Cool Runnings (1993)
Talk about overcoming obstacles. Three Jamaican sprinters are determined to form a bobsled team, despite the fact that there's no snow in Jamaica. On their path to the Olympics, they earn the respect and adoration of their country, the world, and audiences everywhere.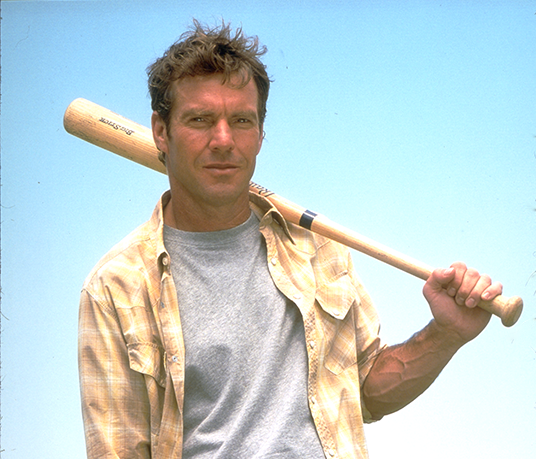 8. The Rookie (2002)
After an injury sidelines a pitching career, Jim Morris (Dennis Quaid) settles into life as a high school chemistry teacher and baseball coach. Then his last-place team makes a deal with him: If they win the district championship, he will give baseball another shot. Not only does his team shoot to first place but, despite being oldest guy at try-outs, Jim manages to throw multiple 98-mph fastballs and lands a minor-league contract. Fun fact: The film was directed by John Lee Hancock, who would go on to helm Saving Mr. Banks.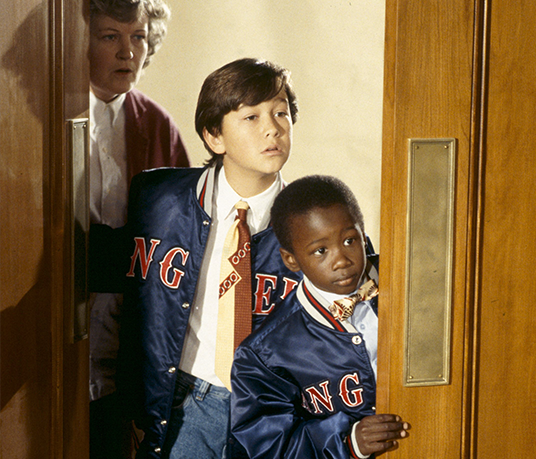 7. Angels in the Outfield (1994)
This remake of the 1951 film of the same name stars a young Joseph Gordon-Levitt as Roger, a boy from a broken home who prays that the last-place Angels can come out of their slump, unaware that his prayers would be answered by a team of real angels. Full of humor, the film also sneaked up on audiences with its heartfelt tale of dreams and courage.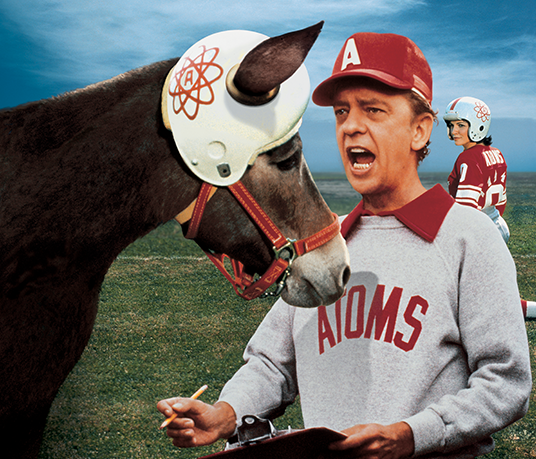 6. Gus (1976)
What professional sports team doesn't dream of having a kicker who can boot the ball 100 yards with flawless accuracy… and is a mule? OK, maybe sports teams don't dream about the mule part, but the floundering California Atoms discover Gus, the surprisingly talented football-playing mule who gives their team a winning season. (Hint: This movie is not based on a true story.)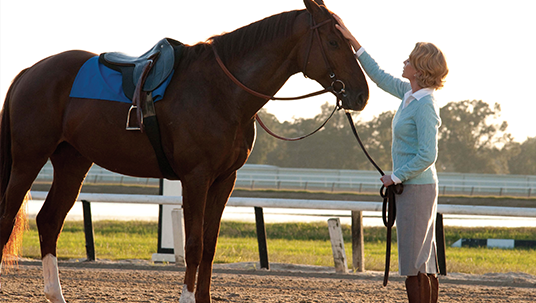 5. Secretariat (2010)
A bit different than Gus… The story of the horse that won the 1973 Triple Crown, this incredible film is more about the transformative experience the horse's owner—a luminous Diane Lane—undergoes as she grows from housewife and mother to game-changing sporting legend.

4. The Mighty Ducks (1992)
So popular that it spawned two sequels, The Mighty Ducks stars Emilio Estevez as Gordon Bombay, a lawyer sentenced to community service, which turns out to be coaching a peewee hockey team. Like so many other teams on our list, they weren't doing so well. But when Gordon finally finds his groove, so does the team. And just as much as Gordon changes the kids on the team from "losers" to "winners," the kids help Gordon change as well.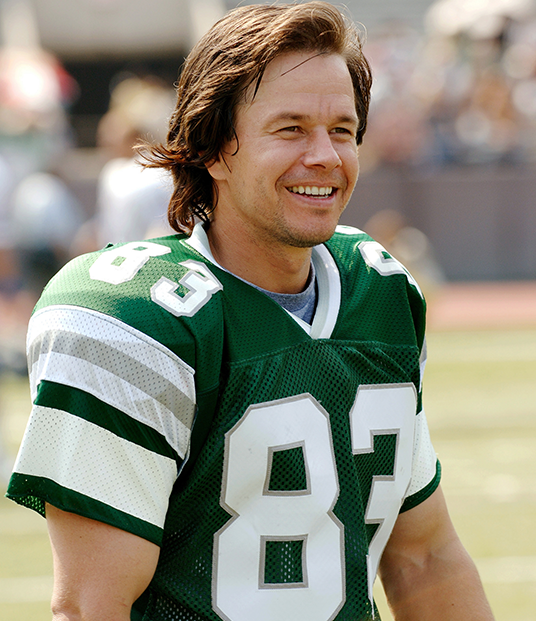 3. Invincible (2006)
In 1976, the Philadelphia Eagles hosted an unprecedented open try out for their football team. Substitute teacher and part-time bartender Vince Papale (Mark Wahlberg), whose football experience has pretty much been limited to neighborhood games, is persuaded to try out. Much to his surprise—and the shock of the team—he makes it. Even more surprising, he helps the Eagles snap out of their 11-year losing streak. Like The Rookie, the film serves as a reminder that you are never too old to follow your dream.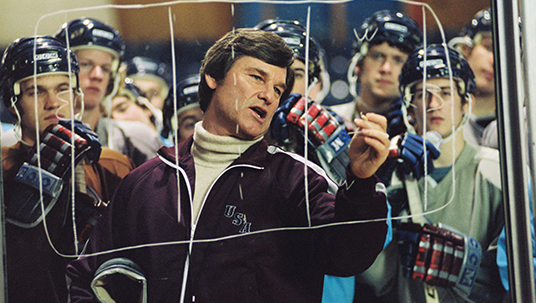 2. Miracle (2004)
Based on the U.S. Olympic Hockey team's heart-racing triumph over the Soviet Union in 1980, this film beautifully illustrates that, despite long odds and slim chances, a miracle can sometimes happen. Featuring former Disney child star Kurt Russell as the team's coach, Miracle shows how 20 players from different teams, schools, and backgrounds can all come together to represent a nation.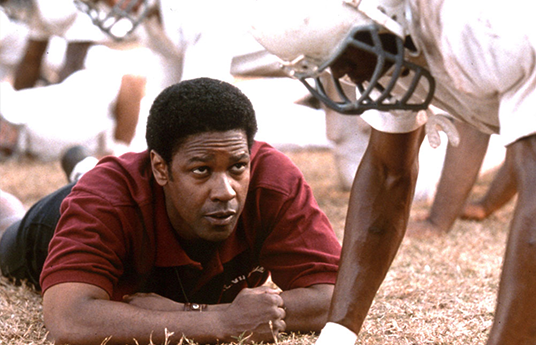 1. Remember the Titans (2000)
Academy Award-winner Denzel Washington (and former Mouseketeer Ryan Gosling) starred in this spectacular film about the integration of a high school football team in Alexandria, Virginia in 1971. When a young black coach (Washington) is hired to lead the team over a (white) coach with seniority, intense feelings and issues rise to the surface. But when they are finally able to look past their differences, the men are able to work together and lead their divided and unfocused team to victory.