By Nicole Nalty
Whistle, chirp, or let out a cock-a-doodle-doo! It's National Bird Day and, to celebrate, we're letting some of our favorite birdies take center stage. What are you waiting for? Olé! Olé! It's showtime!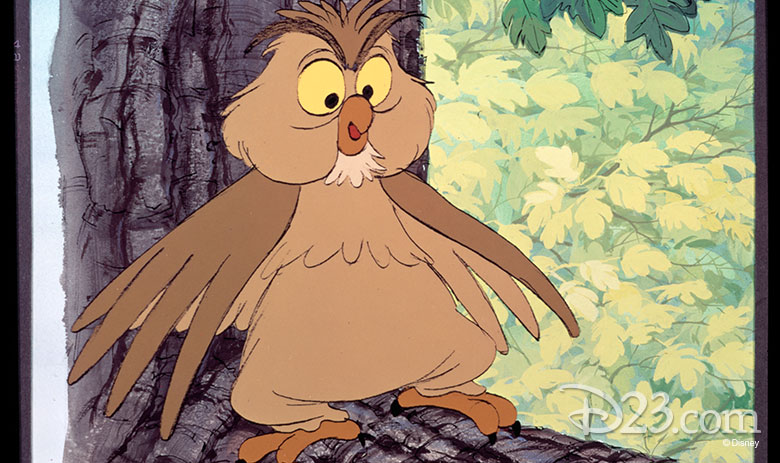 Archimedes, The Sword in the Stone (1963)
Whoooo's up first? Why, it's Merlin's feathered friend, Archimedes. This opinionated owl doesn't tolerate any funny business, and his tolerance is tested time and time again with whimsical wizards and witches like Merlin and Madam Mim around. A talented (albeit impatient) tutor for Wart, we think we'd learn a lot in a lesson from Archimedes.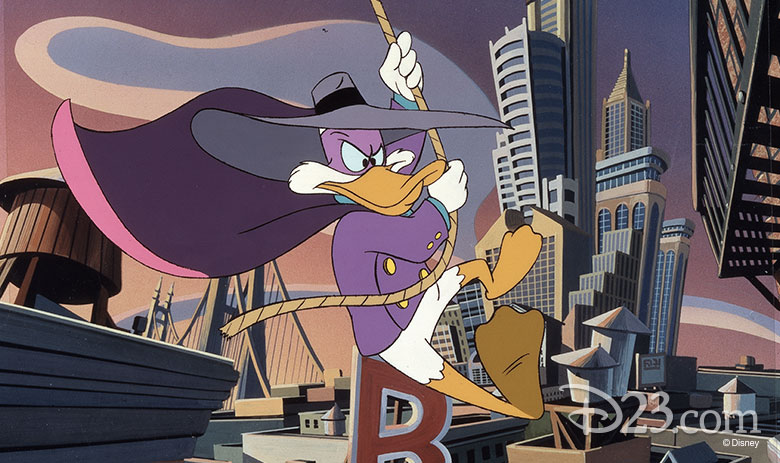 Darkwing Duck, Darkwing Duck (1991)
The terror that flaps in the night, the winged scourge that pecks at your nightmares… No appreciation of Disney's feathered friends would be complete without the fearless Darkwing Duck. Voiced by the incomparable Jim Cummings, he's known by day as ordinary citizen Drake Mallard, but by night, Darkwing Duck protects the city of St. Canard from bad guys and their villainous schemes. Let's get dangerous!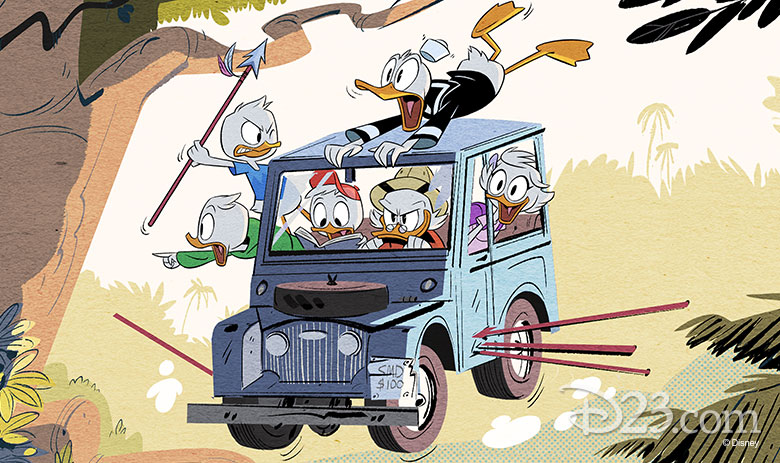 The DuckTales gang, DuckTales (1987)
We're big fans of DuckTales here at D23 (we've been known to let out a "Woo-oo!" here and there), so it was a no-brainer for Scrooge McDuck, Huey, Dewey, Louie, Launchpad, and the whole gang to be on our list. We loved the original show and we can't wait for our friends to fly back to the small screen this summer.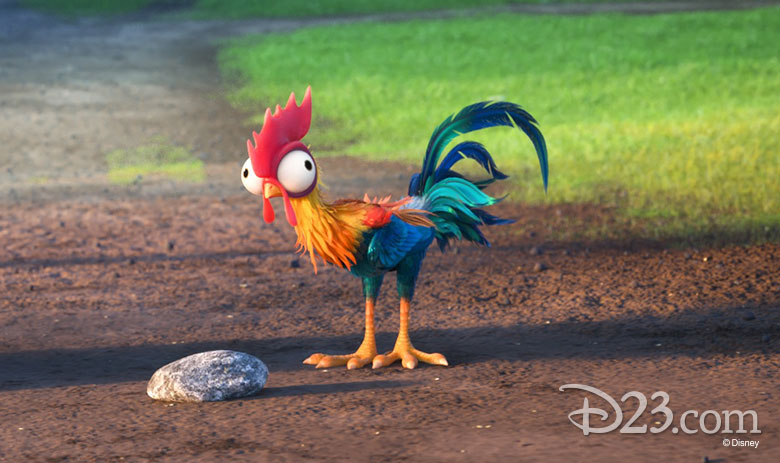 Heihei, Moana (2016)
A newer addition to the Disney birdcage, Moana's Heihei is the ultimate birdbrain. Voiced by Alan Tudyk (yes, really), the peculiar-looking rooster joins Moana on her journey to save her island, but unsurprisingly, is more of a hindrance than a helper along the way. While we wouldn't necessarily put Heihei at the top of our list for intense ocean travel, we still think it would be a hoot to hang out with him.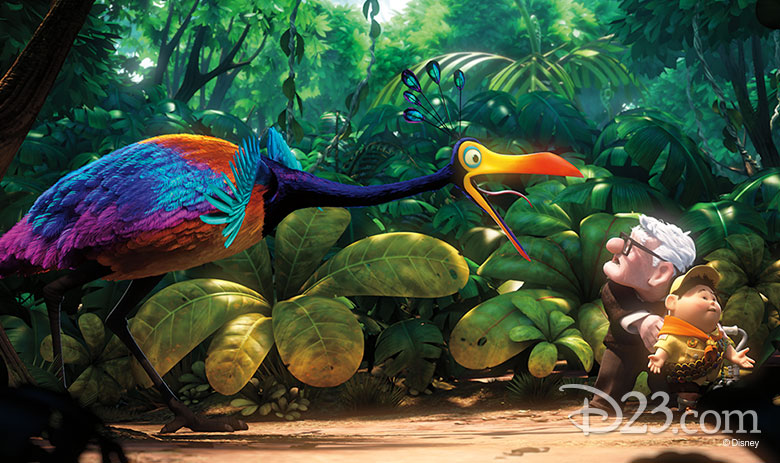 Kevin, Up (2009)
Speaking of brightly colored but not-so-bright birds, we fell in love with Kevin the second he took his first bite out of Russell's chocolate bar. Kevin has a hard time staying out of trouble, but ultimately is a fine friend for Russell, Carl, and Dug on their big adventure.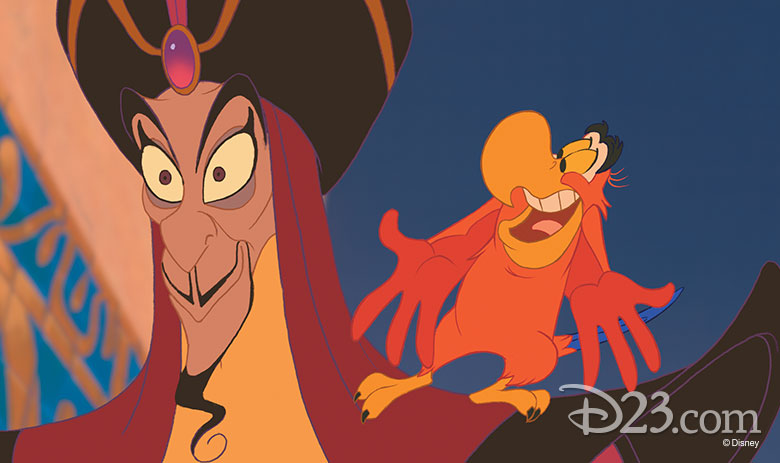 Iago, Aladdin (1992)
Ah, Iago… the bold, boisterous bird who also serves a silly sidekick to the evil Jafar. While Iago may not have the best intentions, it's hard to hate such a hilarious henchman (henchbird?). Whatever you do, don't ask him if Polly wants a cracker—the answer is no.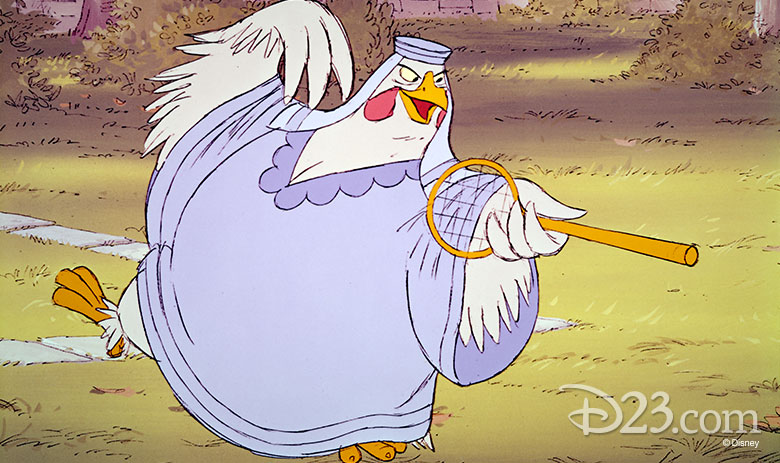 Lady Kluck, Robin Hood (1973)
While Lady Kluck is Maid Marian's lady-in-waiting, she's a leading lady in her own right. Fiery, feisty, and with an unparalleled skill for football, she's a supportive friend to Maid Marian one minute, and barreling through a bunch of rhinos the next. Long live Lady Kluck!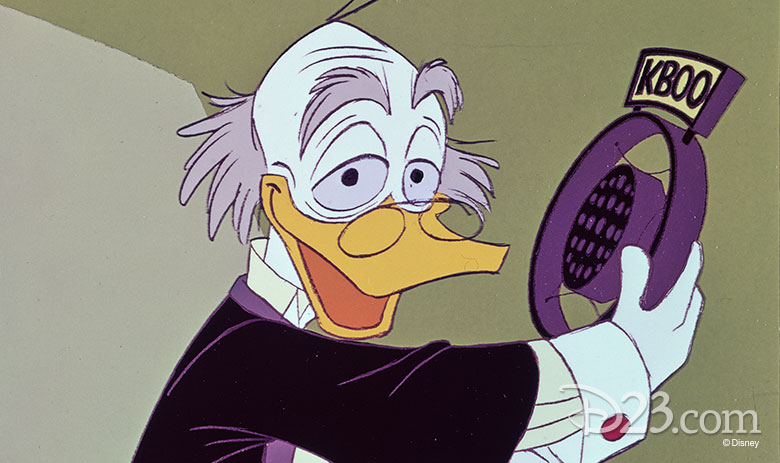 Ludwig Von Drake, Walt Disney's Wonderful World of Color (1961)
Eminent psychologist, renowned color expert, etymologist, and the most sought-after lecturer in the world, Ludwig Von Drake is without a doubt the brightest bird in this bunch––and he'll tell you so, too! Professor Von Drake has taught us as much as any schoolteacher has since his debut in 1961. Originally voiced by the legendary Paul Frees, this quack-up character has had many starring moments throughout his career, some alongside Walt Disney himself! Good luck getting "The Spectrum Song" out of your head…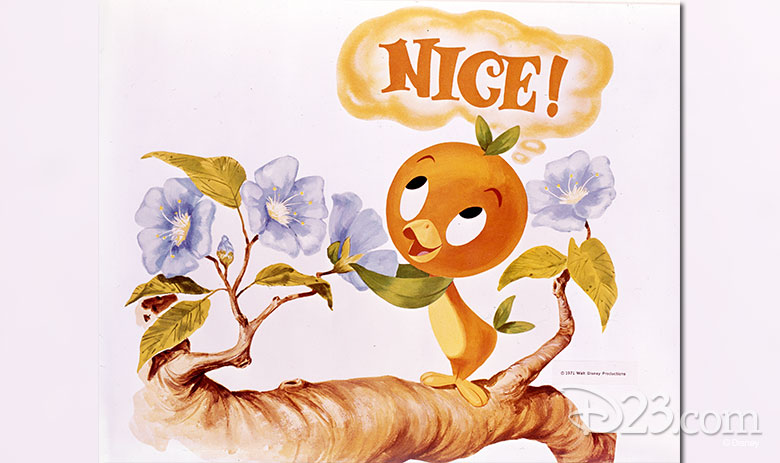 Orange Bird, Sunshine Tree Terrace (1971)
Moving from the screen to the parks, Magic Kingdom fans will be delighted to see this adorable addition on our list! The Orange Bird first flew to Magic Kingdom park in 1971, where guests could find him perched inside Sunshine Tree Terrace. Orange Bird is different from the birds on this list in many ways, but perhaps his most unique trait is his ability to communicate via orange thought clouds, rather than words. The Orange Bird flew south for quite a few winters but he made a triumphant return to Magic Kingdom in 2012.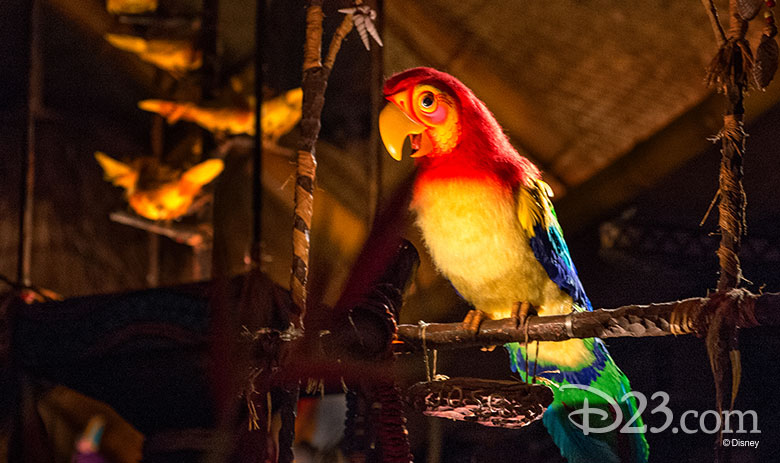 José, Pierre, Michael, and Fritz, Walt Disney's Enchanted Tiki Room (1963)
We would be remiss if we didn't mention Orange Bird's neighbors over at Walt Disney's Enchanted Tiki Room! José, Pierre, Michael, and Fritz have all been clucking like a bunch of old hens since this iconic attraction opened at Disneyland park in 1963. Heralding from Mexico, Ireland, France, and Germany respectively, José, Michael, Pierre, and Fritz lead the room in rousing renditions of "Let's All Sing Like the Birdies Sing" and "The Tiki Tiki Tiki Room," as other birds, flowers, and even tiki gods join in the party. But be careful when visiting these four, as the tiki gods tend to get angered by all the celebrating…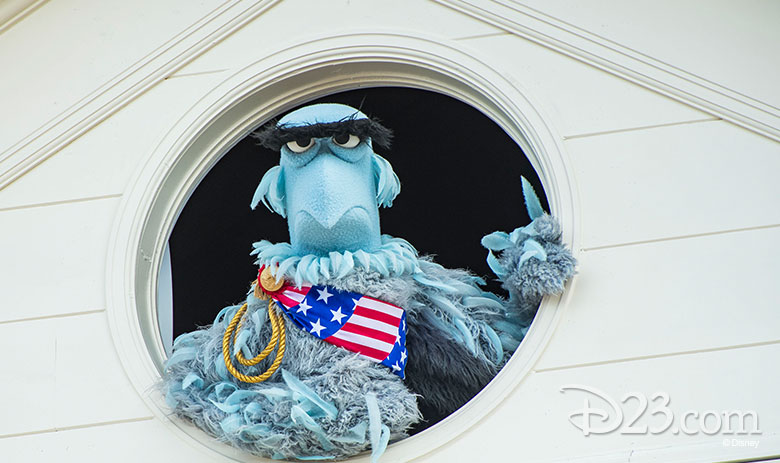 Sam Eagle, The Muppets
A tribute to all birds… but mostly Sam Eagle. A bald eagle, Sam gets a little red, white, and blue at times (well, mostly blue). Perhaps the most patriotic character in the Disney family, Sam is always searching for ways to educate the audience about the United States of America, usually to no avail. But, Sam Eagle fans will be happy to know that Sam leads the charge in The Muppets Present… Great Moments in American History at Magic Kingdom park.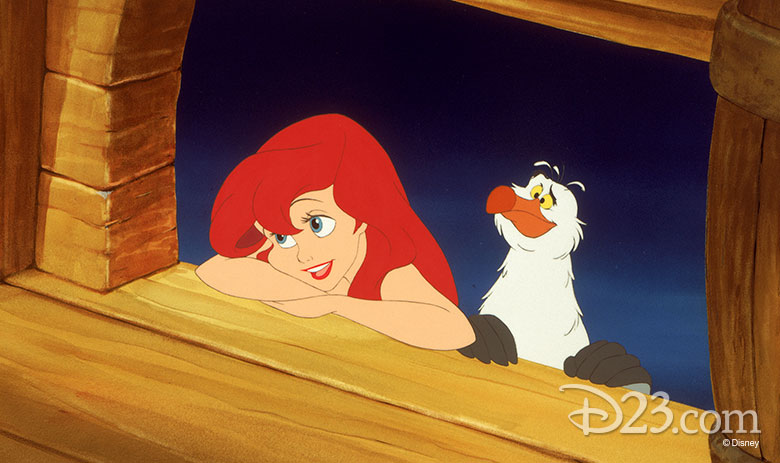 Scuttle, The Little Mermaid (1989)
Talk about an odd bird… Scuttle gives Ariel a bird's-eye view of the human world through trinkets he's collected on land. While Scuttle's intentions are earnest, he's not the best at identifying human thingamabobs—but can you really blame him? Even with all of the snarfblatts and dinglehoppers, Scuttle is the sweetest seagull you'd ever want to meet.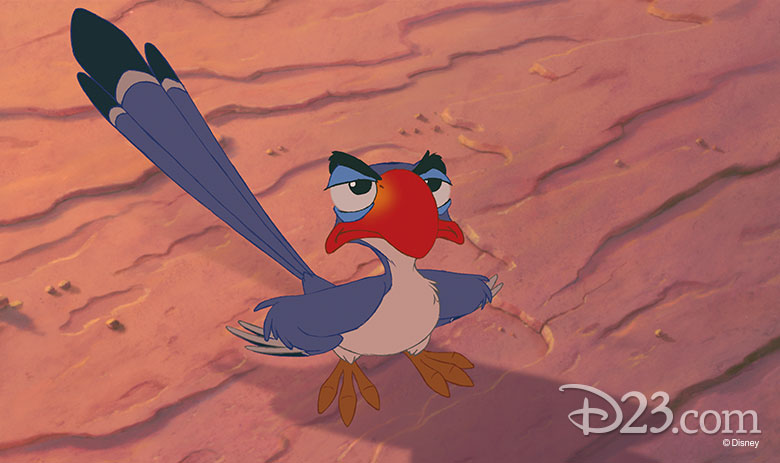 Zazu, The Lion King (1994)
You couldn't find two birds of a feather less alike than Scuttle and Zazu. Zazu is incredibly smart and dedicated to supporting Mufasa as his right-hand bird. While Zazu is very prim and proper, he's also known to deliver iconic one-liners here and there ("He'd make a very handsome throw rug!"). All Zazu's zingers aside, the bird serves as a sort of Jiminy Cricket-esque character for young Simba as he navigates the dangers of the Pride Lands.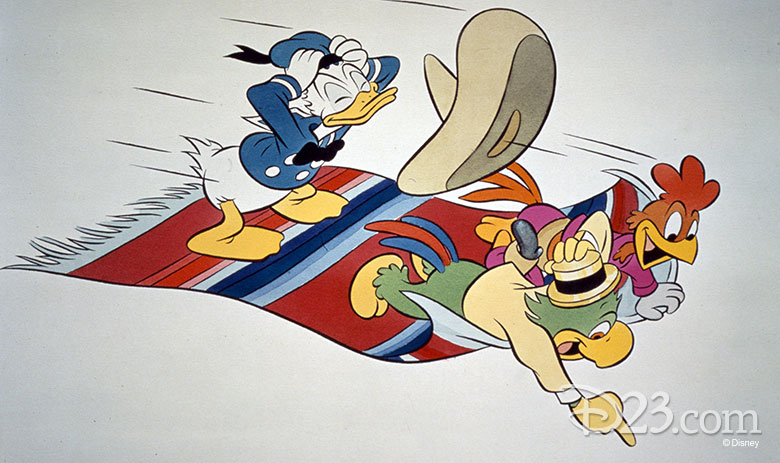 Donald Duck, José Carioca, and Panchito, The Three Caballeros (1944)
We couldn't talk about our favorite birds without mentioning these birds of a feather! The Three Caballeros first flew together in the 1944 film (although Donald Duck and José Carioca both appeared in Saludos Amigos in 1942) and are still fan favorites to this day. You can find the Three Caballeros on a "gran fiesta" in Epcot, and singing and sambaing in Disneyland's it's a small world. ¡Ay, caramba!