By Beth Deitchman
Jungle Cruise skippers—braving some of the world's most "dangerous" waters, armed with good humor and puns… The delightful Fairy Godmothers-in-Training of the Bibbidi Bobbidi Boutiques—who use their unique blend of pixie dust to create magical transformations for young princesses- and knights-to-be, all around the world… Cast members have always been a vital part of the story for guests at Walt Disney Parks and Resorts, but with the opening of Pandora – The World of Avatar at Disney's Animal Kingdom in Florida and Guardians of the Galaxy – Mission BREAKOUT! at Disney's California Adventure in California, they're taking the magic they make—not to mention the guest experience—to a whole new level.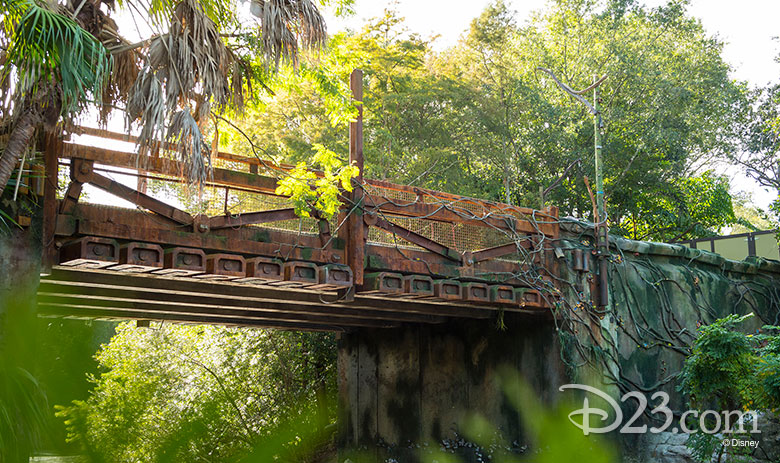 When guests cross the bridge into Pandora, they leave Earth behind as they venture to this new moon. And every cast member they encounter has done the same. Pandora is presented "in story," set many generations into the future, long after the events of director James Cameron's Avatar films. Conflicts between humans and the indigenous Na'vi are long since over, and all of the people who remain on the planet have made the deliberate choice to call Pandora their home. The cast members who guests will encounter on Pandora have been encouraged to determine for themselves why each of them decided to stay. "We put together such a great group of cast members who want to learn the Na'vi language, who want to come up with their backstories, why they're on Pandora, all of those things," Avatar producer Jon Landau (pictured below) told D23.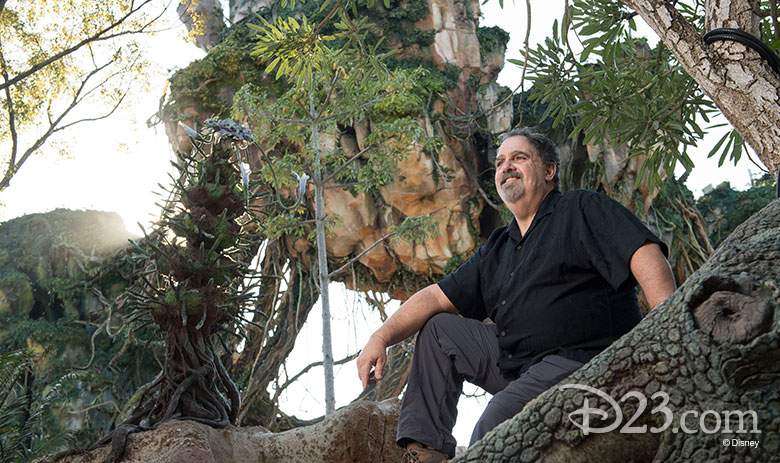 Landau has his own unique Pandoran backstory—he has played the role of Marshall Lamm, the founder of Alpha Centauri Expeditions, or ACE—the tour company that facilitates guests' journeys to Pandora, handling all of the infrastructure, such as check-in-points at attractions. Cast members who work on Pandora wear nametags "issued" by ACE—rather than a traditional Walt Disney World badge—while they're engaging with guests on the new planet.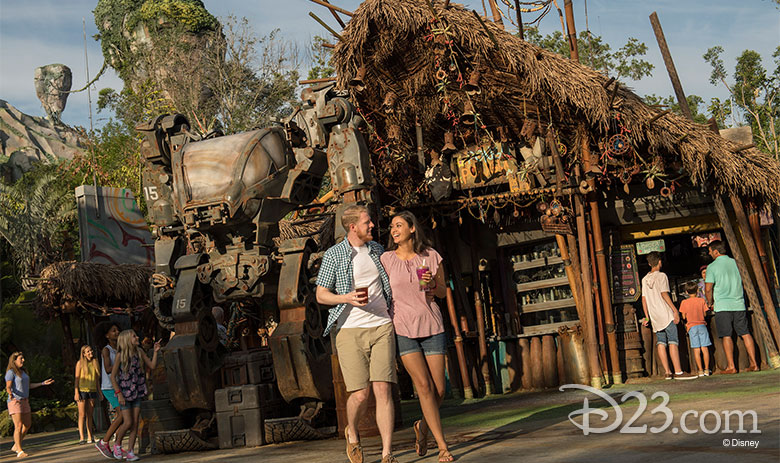 "There are also ex-pats, people who stayed on at Pandora after [the conflict] was done," Walt Disney Imagineering Executive Creative Director Stefan Hellwig said. Guests will encounter the ex-pats while they're patronizing the merchandise shops or enjoying the local cuisine at Pongu Pongu and Satu'li Canteen. Ex-pats serve as the proprietors of these Pandoran businesses that cater to travelers from Earth. Both the ex-pats and the ACE employees are extremely knowledgeable about Pandora, able to answer guests' questions about the planet's flora and fauna, as well as the Na'vi customs. Plus, they speak Na'vi, welcoming all visitors to Pandora with a smile and the traditional greeting, "Kalxti!"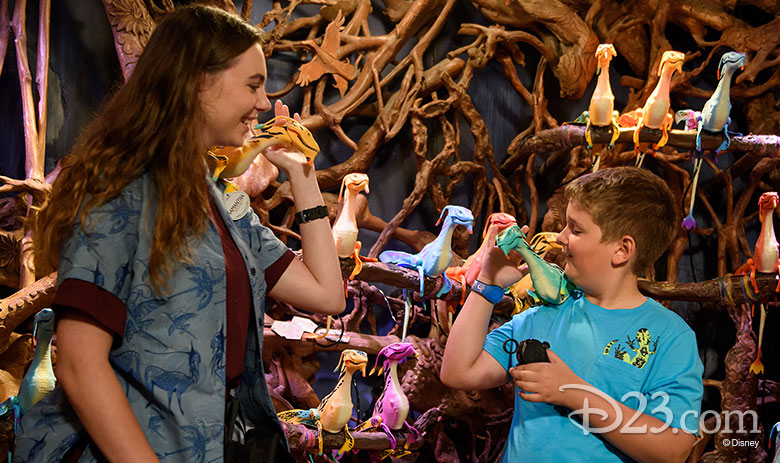 Across the country at Disney California Adventure, cast members are having a blast helping to bring to life the story behind Guardians of the Galaxy – Mission BREAKOUT! As "Terrans" (or earthlings)—ostensibly employees of The Collector, Taneleer Tivan—their true loyalty is to the Guardians and, most importantly, the guests. "We are kind of like double agents," attractions hostess Summer Mendoza explained. "We are supposed to be strict and think the collector is the greatest, but we are really helping Rocket. We can even create our own back stories to add to the show."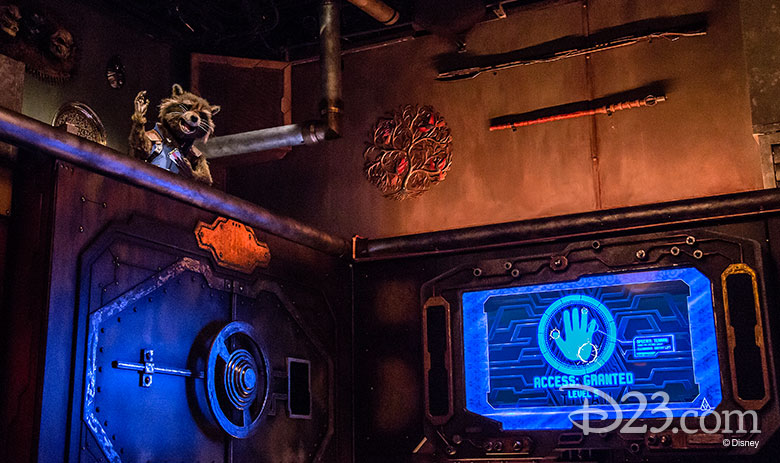 Walt Disney said, "You can dream, create, design, and build the most wonderful place in the world… but it requires people to make the dream a reality," and that continues to be a guiding tenet at Walt Disney Parks and Resorts. "Our cast members are the most important part of telling the story of this attraction and all these characters," Disneyland Resort Entertainment Senior Manager Glenn Kelman said. "I think one of the things I'm most excited about is tapping into the creativity of our cast and empowering them with enough toys so that they make choices that fit their personality."
This continued evolution of the interaction between cast members and guests builds upon Disney's enduring legacy of storytelling and helps to deliver the most immersive experience possible. "It's why people go to theme parks today, to escape the world we're in," Landau said, "and we're truly giving them a place to escape to."