By Jocelyn Buhlman
They were the first to explore Pandora—but never quite like this.
"It's bizarre because you're walking around in James Cameron's imagination," says Sam Worthington of the new land opening at Disney's Animal Kingdom on Saturday. Worthington originally explored Pandora on screen, as Jake Sully in director James Cameron's film Avatar in 2009.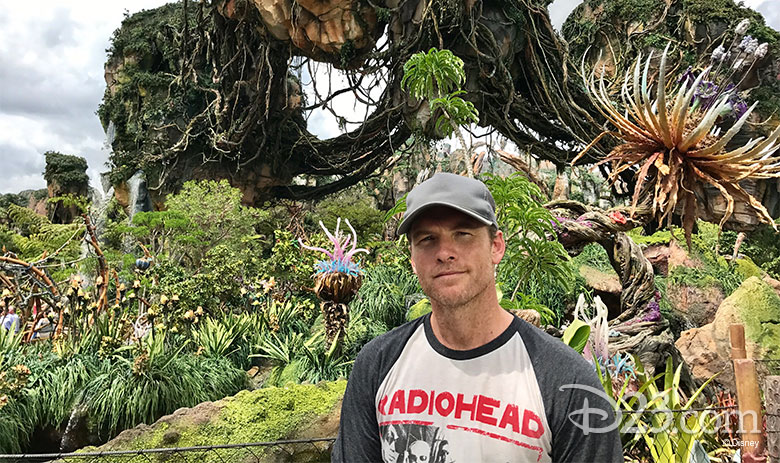 Sigourney Weaver (Dr. Grace Augustine in the film) expresses similar sentiments: "It's just impeccable. The movie is so seamless as an experience. I didn't think it was possible as a theme park."
As we continue to prepare for the May 27 opening of Pandora – The World of Avatar, we've been keeping up with the celebrations and we had the chance to talk with some of the stars of the original film about what it is like to see the world of Pandora made real.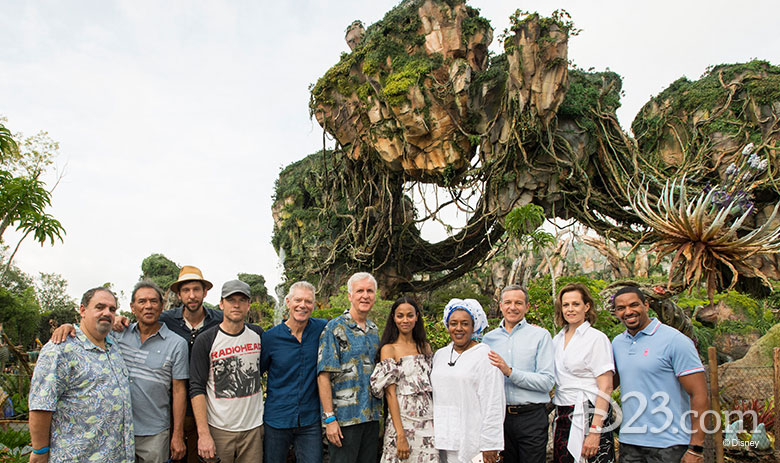 The reigning theme is amazement. A world that was previously created through state-of-the-art digital effects is now tangible. Weaver explains, "I didn't realize it would place you in the world that we spent such a long time imagining. They went to incredible detail—between the sounds and the colors and the drumming —I had to touch the moss to realize it wasn't real!"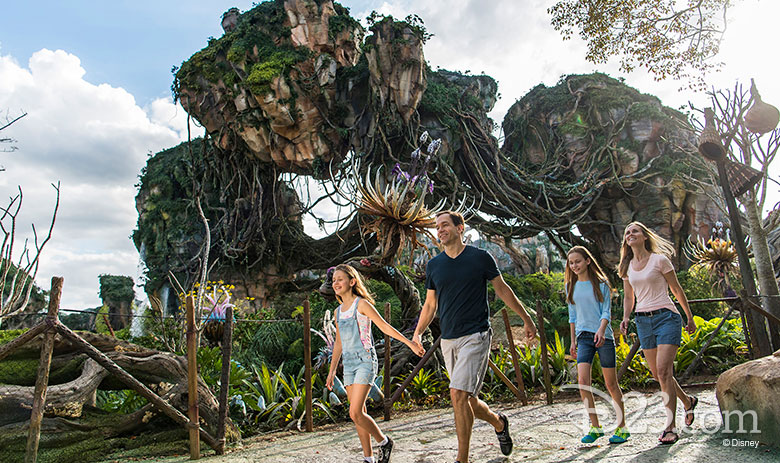 Though Weaver was well acquainted with Pandora through making the movie, experiencing it at a Disney park was a unique—and emotional—experience. "This is going to change the game for all theme parks, I think, because it's so immersive," she explains. "The ride [Avatar Flight of Passage]—which I went on twice because I couldn't believe it the first time—was so moving. After screaming and laughing and whooping… by the end I was crying because it was so beautiful."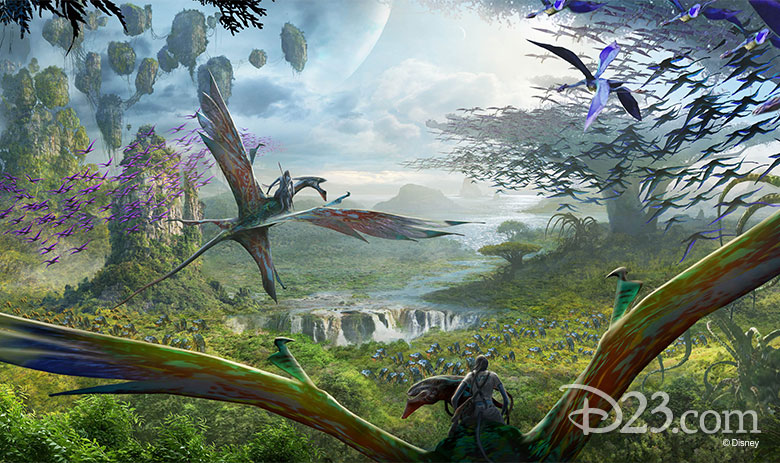 She wasn't the only cast member who was moved by the attraction. "Zoe Saldana cried openly getting off the ride," James Cameron told us. Avatar Flight of Passage connects with guests in an unexpected, emotional way. The attraction pulls you right into the world of Pandora. In fact, Cameron told us that Laz Alonso (Tsu'tey) expressed his excitement in the Na'vi language while he enjoyed the attraction.
Cameron has been involved with the attraction from the start. He explains, "I've had certain steps along the way where I've ridden the ride in development. The jump between the last time I saw it and when I saw it completed was profound. I really just completely surrendered to the experience. Right from the get-go, I was impressed by how they created that sense of transition from that link connection to an Avatar and literally opening my eyes and awakening as an Avatar."
Avatar Flight of Passage provides an emotional, in-depth experience for fans and park guests alike, but fantastic attraction experiences aren't the only Disney magic in Pandora. The land not only connects with the guests, but with the overarching message of Animal Kingdom itself.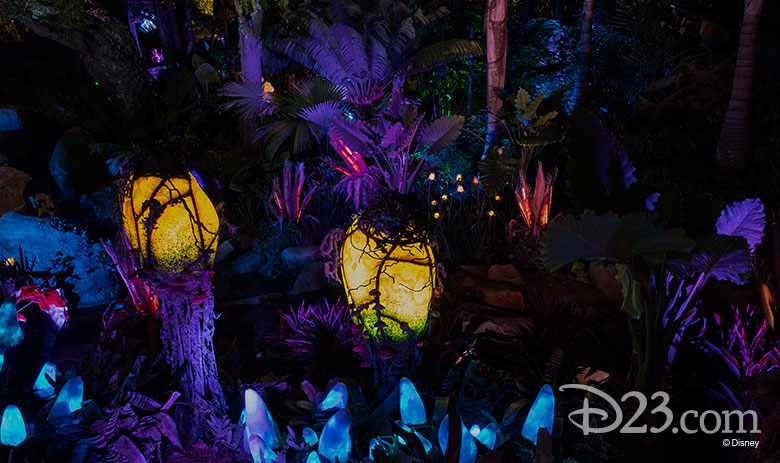 Worthington was touched by the Pandora's themes. He explained, "If the message of Pandora is 'be careful what you do to this beautiful place,' hopefully that can reflect back to our own beautiful planet. That's what I get out of the park." While Disney's Animal Kingdom has, until now, taken inspiration from locales here on earth, focusing on the beauty of our home planet, the out-of-this-world land of Pandora continues that message with a twist. Worthington tells us, "Good science fiction reflects on now. This park is education about what we are doing to the ecosystem, animals, and deforestation. I love that it actually reflects our time, and I hope that people stop and notice, and reflect more on our own planet."
And our home planet helped inspired these unique ride experiences, after all. One of Cameron's favorite Disney attractions is Soarin', which guests can enjoy at Disney California Adventure, Epcot, and Shanghai Disneyland. The attraction highlights the beauty of our world in a way that Cameron wanted to highlight in Pandora. "When they told me they wanted to do a banshee ride, I said I wanted it to be Soarin' over Pandora." Of course, Avatar Flight of Passage takes smooth sailing and stunning scenery to an out-of-this-galaxy level. Describing his experience on Avatar Flight of Passage, Cameron shares, "I was saying, 'Wow this is really beautiful, I'd love to hang here for another—aggh!' and then the Ikran [Banshee] plunges about 300 feet straight down the face of a cliff and you realize it's a no-kidding, flying ride. I'm flying. It's just one beautiful vista after another, one death-defying exhilarating plunge after another."
For both Weaver and Worthington, the Disney connection goes deep, so they were honored to be part of the latest chapter of Disney theme park experiences.
"I love Epcot, and actually my father worked on Epcot," Weaver recalled, "He [her father, Pat Weaver] was involved in the very early plans for it. He was always going down to Florida in the early days. He was really always living in the future, so it was kind of a natural thing to ask what he thought should be in this world."
As a father of a boisterous 2-year old, Worthington views Disney parks through a new lens. "You change when you have children. You become less selfish. You enjoy the rides they like. It could be something simple as them seeing Mickey for the first time.."
Overall, both Worthington and Weaver agree that Pandora is nothing like they have ever seen before. "I can imagine moving to Orlando to come here every day," she says.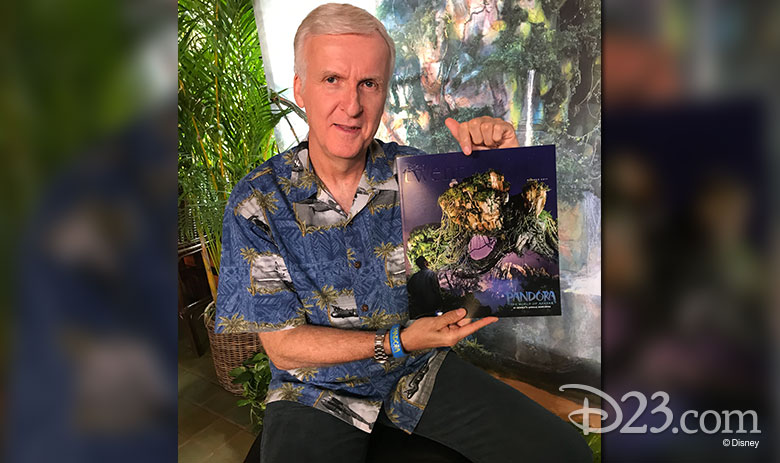 Cameron credits Disney with making his dreams come true. He says, "[Pandora] sets the bar so high. I've been involved in rides and shows in the past, I've gone on them all. There is nothing remotely close to this. And I get to brag because I didn't make it—I'm looking at the work of the Imagineering team."
If you want to see more of the amazing, out-of-this-world land, be sure to check out our coverage on Pandora.