March 11 marks Middle Name Pride Day, a chance for those of us with middle names to shout 'em from the rooftops! No one can truly pinpoint how long middle (or "second") names have existed in the English language—but we do know that the practice of putting a name between someone's given ("first") name and surname ("last") has existed for several centuries. (Just take a look at some of Europe's royal families for fun examples.) Some middle names have been passed down through generations; some are truly unique, like combinations of names or even made-up words!
Take a spin through the following photos of Disney icons and characters (both animated and live-action) and see if you can guess their middle name. The answers, and some trivia, are at the bottom of the page. Good luck! And don't forget to head over to D23's Facebook and Twitter to celebrate your own middle name…
1. Walter _____ Disney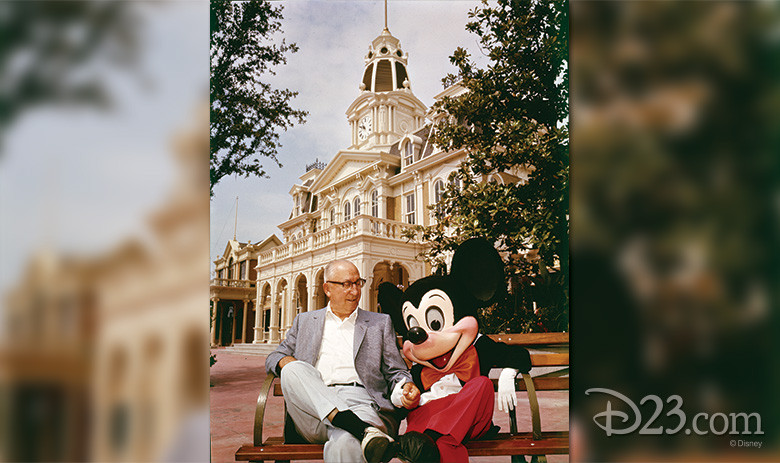 2. Roy _____ Disney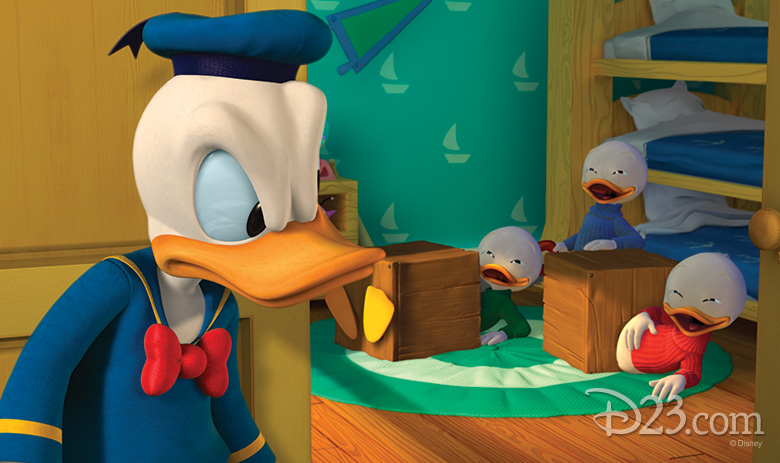 3. Donald _____ Duck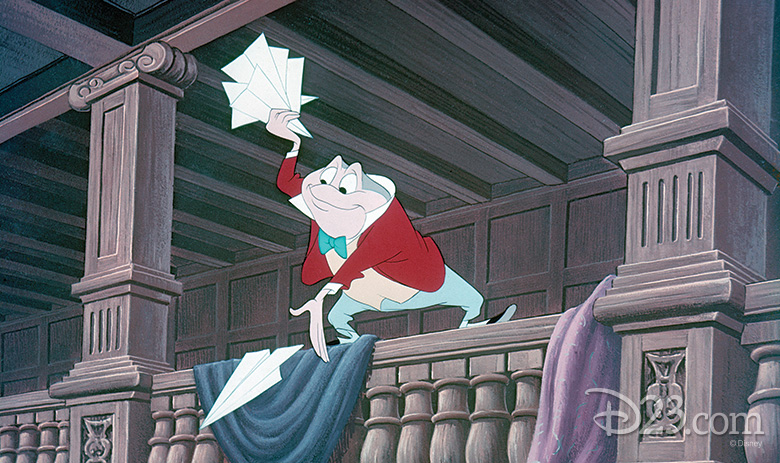 4. J. _____ Toad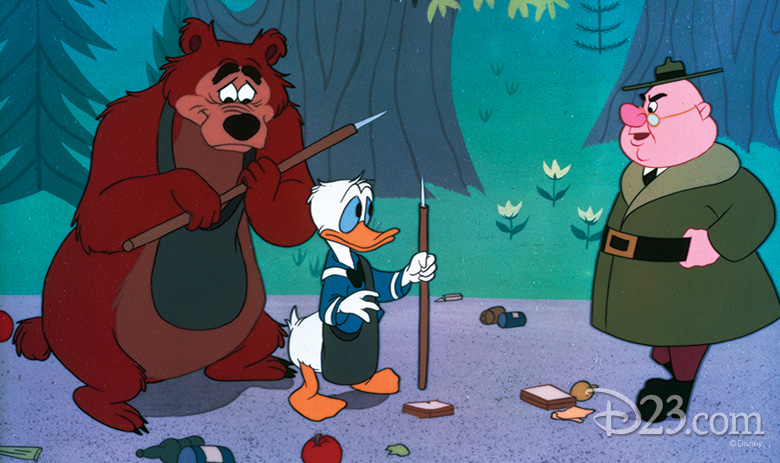 5. J. _____ Woodlore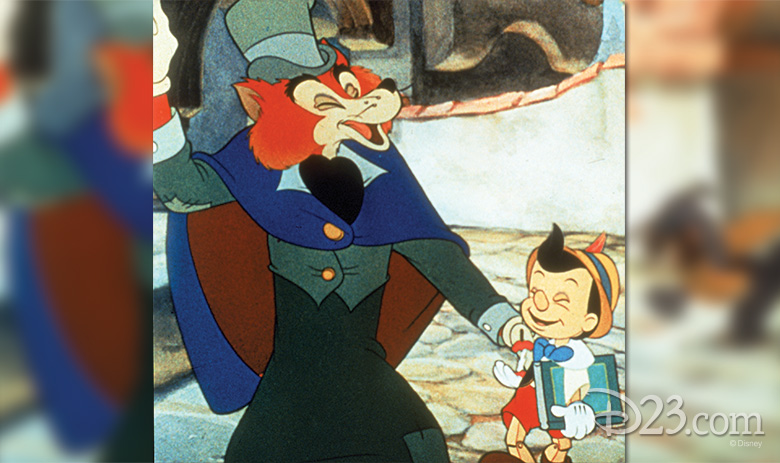 6. J. _____ Foulfellow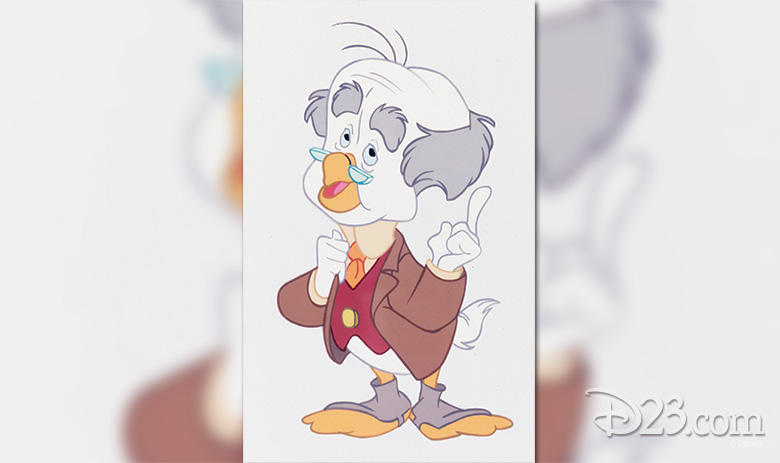 7. J. _____ Hooter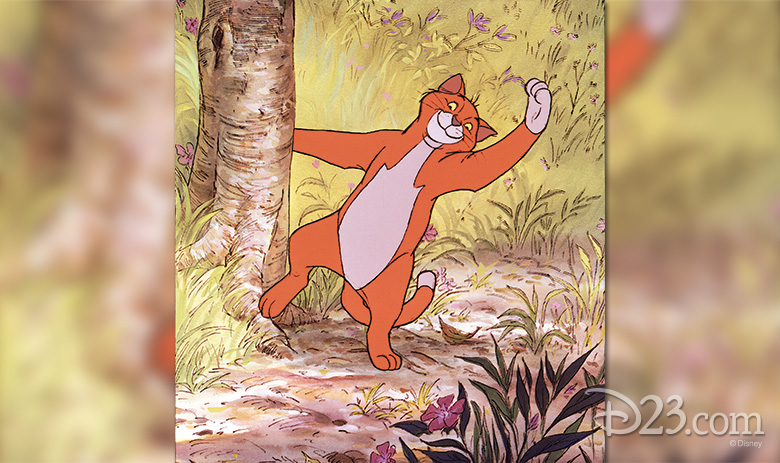 8. Abraham _____ O'Malley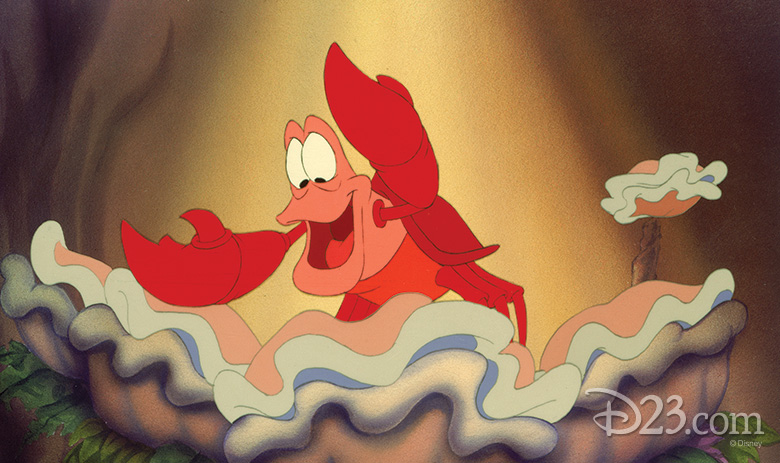 9. Horatio _____ Sebastian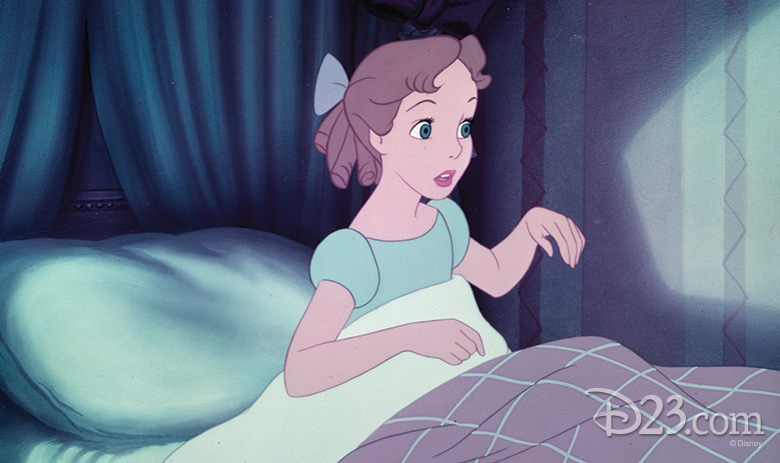 10. Wendy _____ Darling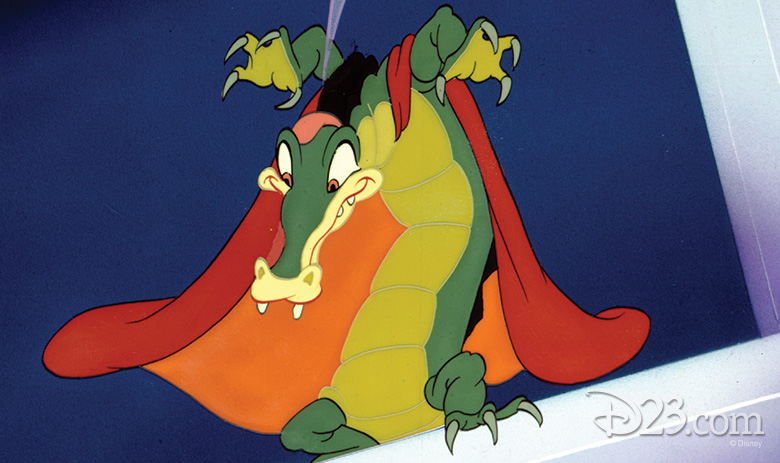 11. Ben _____ Gator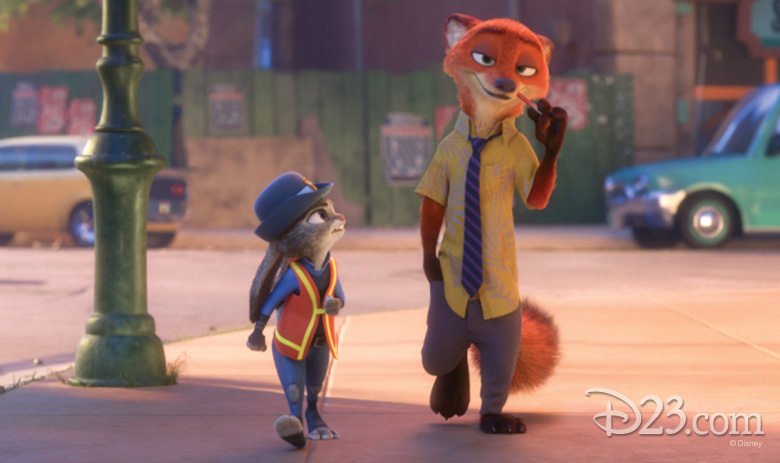 12. Nick _____ Wilde
ANSWERS:
1) Walter Elias Disney
Perhaps the most famous middle name in Disney history, "Elias" was Walt Disney's father's name. These days, it's also recognizable as the moniker for the largest shopping location on Buena Vista Street at Disney California Adventure.
2) Roy Oliver Disney
Roy O. Disney was one of Walt's older brothers and co-founder of what's today known as The Walt Disney Company. An unassuming financial whiz, he preferred to stay in the background while Walt became the public face of the Company. Roy is perhaps best known for spearheading, after Walt's death, the building of Walt Disney World in Florida.
3) Donald Fauntleroy Duck
As revealed in the 1942 animated short Donald Gets Drafted, everyone's favorite fiery-yet-funny duck does, indeed, have a middle name: Fauntleroy. (This might be based on his sailor hat, which is often seen as an accessory for old-timey "Little Lord Fauntleroy" suits.)
4) J. Thaddeus Toad (The Adventures of Ichabod and Mr. Toad)
Based on the book by Kenneth Grahame, the Wind in the Willows segment of the 1949 feature told the story of Mr. Toad—full name: J. Thaddeus Toad—whose love of speedy vehicles repeatedly got him into hot water. (Make sure you visit good ol' Thaddeus at Mr. Toad's Wild Ride inside Disneyland; it's one of the park's original "dark rides," having opened July 17, 1955!)
5) J. Audubon Woodlore (Theatrical shorts and House of Mouse)
Otherwise known as the "Ranger," J. Audubon Woodlore worked at Brownstone National Park and appeared in five animated shorts—alongside characters like Donald Duck and a hungry grizzly bear named Humphrey—beginning in 1954. Most recently, he was seen on ABC's animated series House of Mouse.
6) J. Worthington Foulfellow (Pinocchio)
This one's a little more challenging… you might remember him by his nickname: Honest John. In 1940's Pinocchio, the sly fox and his cat sidekick, Gideon, concoct a get-rich-quick scheme that entails selling that poor wooden boy to evil puppeteer Stromboli.
7) J. Gander Hooter (Darkwing Duck)
We're big Darkwing Duck fans around here—so we knew we had to include the director of super-secret spy organization S.H.U.S.H. (Bonus points if you realized his name is a play on former FBI director J. Edgar Hoover.)
8) Abraham de Lacy Giuseppe Casey Thomas O'Malley (The Aristocats)
If you guessed all the middle names for this character correctly, color us impressed! This big name actually belongs to a little critter—namely, streetwise alley cat Thomas O'Malley from 1970's The Aristocats. Guess you've got to have a lot of names to compete with an elegant kitty named Duchess, right?
9) Horatio Thelonious Ignacious Crustaceous Sebastian (The Little Mermaid)
Here's another small fellow with a surprisingly long name… King Triton's court composer Sebastian. The snapping sidekick from 1989's The Little Mermaid must hate to fill out any kind of official paperwork; no wonder he's so persnickety!
10) Wendy Moira Angela Darling (Peter Pan)
Wendy Darling proudly states her full name to Peter as she's sewing his shadow back on. No word on where those middle names came from (her mother's name is Mary)… but it is interesting to note that author J.M. Barrie is often credited with popularizing the first name "Wendy."
11) Ben Ali Gator (Fantasia)
This guy's middle name is a bit of a "no-brainer." You might remember him as the leader of a horde of ballet-dancing alligators in the "Dance of the Hours" segment from 1940's Fantasia, in which he cuts the proverbial rug with lovely Hyacinth Hippo.
12) Nick Piberius Wilde (Zootopia)
We couldn't resist including con-fox Nick Wilde on our list! According to Zootopia director Byron Howard, "Piberius" is a play "Tiberius"… which, if you know your Star Trek, is Captain Kirk's middle name.