By Jocelyn Buhlman
Super (Hero) surprises, sneak peeks from a far-off galaxy, and a "Year of Pixar." Walt Disney Parks and Resorts Chairman Bob Chapek just shared with guests at D23 Expo Japan 2018 exciting updates and new details about these and more experiences coming to every Disney theme park all around the globe. Fans can look forward to reimagined favorites, as well as entirely new ways for guests to encounter Super Heroes, Jedi, classic characters, and life-long Pixar pals.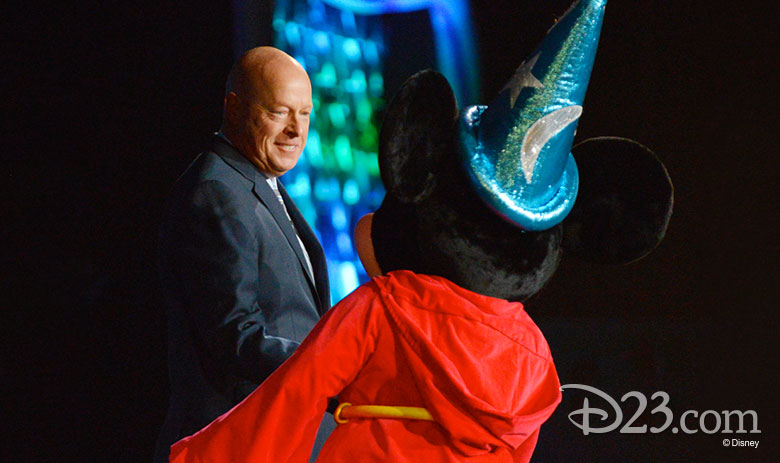 "We are hard at work creating even more ways to experience Disney magic at our parks and resorts around the world," said Chapek. "And with our incredible library of beloved stories and characters, we know exciting adventures and magical memories are in store for all our guests."
Here are some of the amazing announcements and thrilling details from the presentation: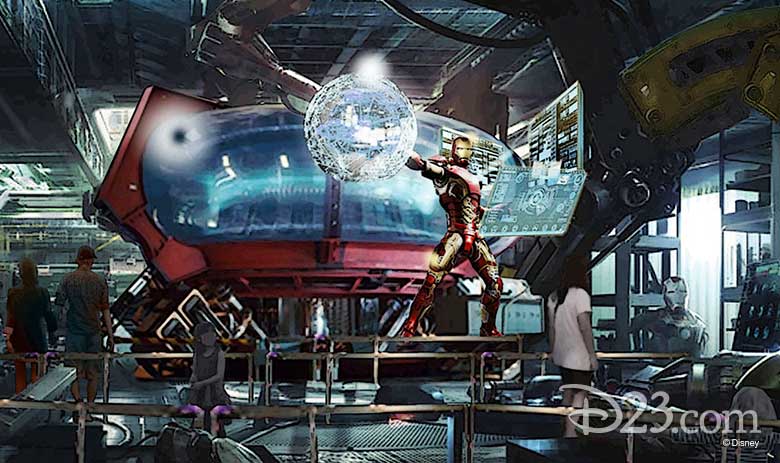 1. The Marvel Super Hero universe is coming to Walt Disney Studios Park at Disneyland Paris.
As Walt Disney Parks and Resorts prepares to incorporate popular stories and characters into the resort, they are reimagining Rock 'n' Roller Coaster as a high-speed, hyper-kinetic adventure where guests can team up with Iron Man and the Avengers. Chapek also gave D23 Expo Japan guests a sneak peek at one of the rooms from the upcoming Disney's Hotel New York—The Art of Marvel, which opens in 2020. But guests won't have to wait that long to come face-to-face with Captain America, Spider-Man, Star-Lord, and Black Widow: Marvel Summer of Super Heroes kicks off at Disneyland Paris this June!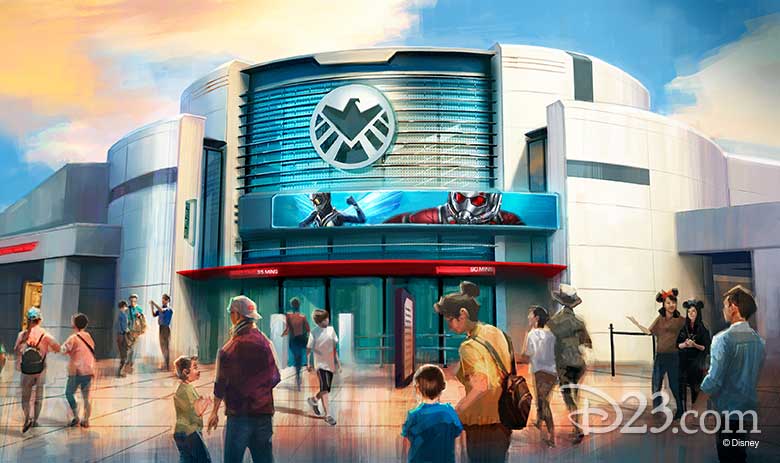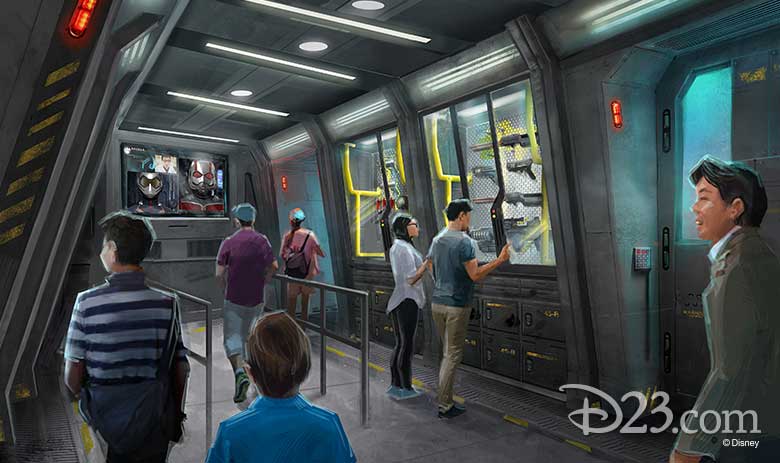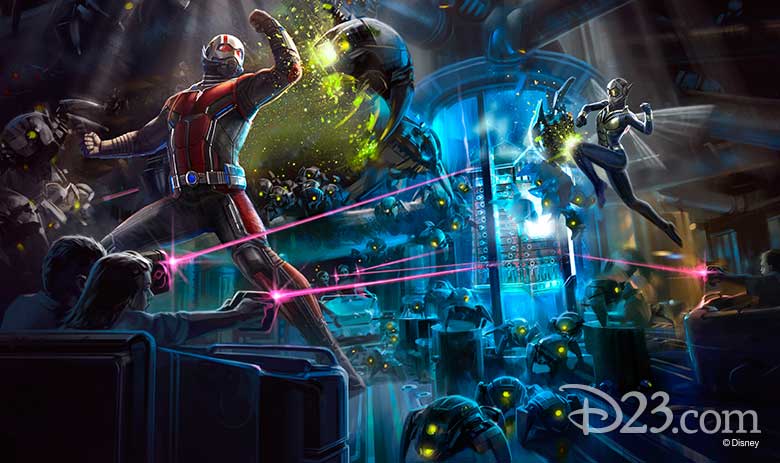 2. A second Marvel attraction for Hong Kong Disneyland.
Since its January 2017 opening, Iron Man Experience has become the most popular attraction at Hong Kong Disneyland, and an entire Marvel-themed area is underway at the resort. But that's not all that's planned for Marvel fans: Chapek shared details about a second Marvel attraction that is set for Hong Kong Disneyland, where you'll be able to team up with Ant-Man and The Wasp to fight Arnim Zola and his army of Hydra swarm bots.
3. New details about the Guardians of the Galaxy attraction at Epcot.
When the family attraction themed to Guardians of the Galaxy opens at Epcot, it will feature a brand-new innovative ride system—and will be one of the longest enclosed roller coasters in the world!
4. The Star Wars-themed hotel at Walt Disney World Resort will be seamlessly connected to Star Wars: Galaxy's Edge at Disney's Hollywood Studios.
The luxury resort, announced at D23 Expo 2017, will completely immerse guests into an authentic Star Wars story at Walt Disney Resort—and that immersion will start the moment guests arrive! The journey through space will begin as you board a star ship and depart with your fellow guests on a multi-day Star Wars adventure that will be connected to the new land being built at Disney's Hollywood Studios.
5. Star Wars: Galaxy's Edge is going to be incredible.
Excited fans were thrilled to learn new details on Star Wars: Galaxy's Edge. When the new lands open next year at the Disneyland and Walt Disney World Resorts, they will feature the Millennium Falcon and an impressive fleet of life-size X-wing fighters. Imagineers are pushing the boundaries of what's possible as they bring to life these jaw-dropping lands where guests will find themselves in the middle of the action as they live their own Star Wars stories.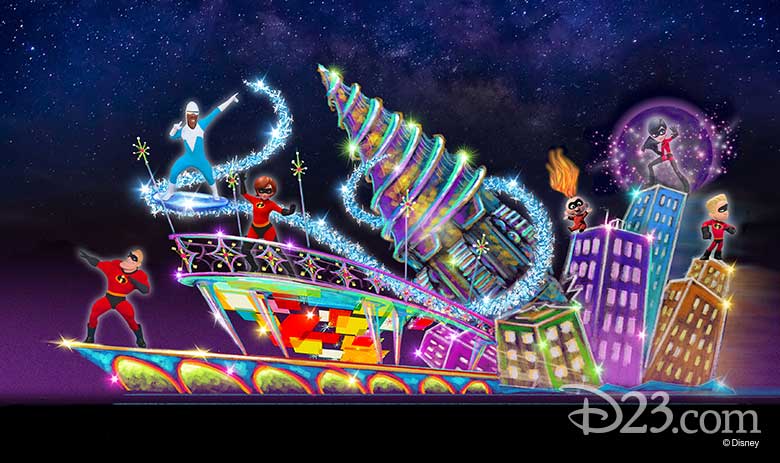 6. So many ways to celebrate Pixar's iconic storytelling at Disney parks around the world.
While we eagerly await the opening of Disney•Pixar Toy Story Land at Shanghai Disney Resort in April and at Walt Disney World this summer, we now have a new date to mark on our calendars: The highly anticipated Pixar Pier opens at Disney California Adventure on June 23 and will include the Incredicoaster and a future attraction themed to Disney•Pixar's Inside Out. Additionally, a new Incredibles float is joining the Paint the Night parade this June (but you can see the popular parade in Disney California Adventure when Pixar Fest launches on April 13). And at Disney's Animal Kingdom, a new, family-friendly show featuring Russell and Dug from Disney•Pixar's Up debuts on April 22.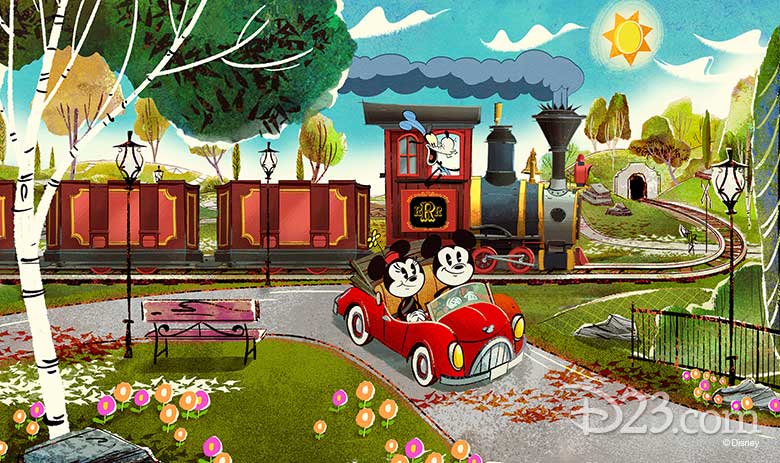 7. Mickey & Minnie's Runaway Railway celebrates classic Disney stories in a brand-new way.
The first-ever ride-through attraction themed to Mickey Mouse is coming to Disney's Hollywood Studios in 2019. When it opens, Mickey & Minnie's Runaway Railway will feature a new original story and lovable theme song as it takes guests on a journey inside the wacky and unpredictable world of Disney Channel's Emmy® Award-winning Mickey Mouse cartoon shorts. The attraction will use new technologies that transform the two-dimensional cartoon world into an incredible multi-dimensional experience.
8. Walt Disney Parks and Resorts is bringing even more Disney Magic to Japan.
Beginning next year, Adventures by Disney will take guests to the beautiful and storied country of Japan. D23 Expo Japan guests also heard from Chapek about the new experiences coming to Tokyo Disney Resort as part of the biggest expansion since the opening of Tokyo DisneySea. In Tomorrowland at Tokyo Disneyland, the first-ever attraction inspired by Big Hero 6 invites guests to ride around with Baymax. The Fantasyland expansion at the park includes an entirely new area themed to Beauty and the Beast, with an attraction set to the award-winning music guests know and love; and the expansion will also include a full-scale, live entertainment theatre—the first at Tokyo Disneyland. Over in Toontown, guests will meet Minnie Mouse in a new design studio. And at Tokyo DisneySea, guests will soon take flight on a version of the popular Soarin' attraction.
Stay tuned to D23 for more news about these eagerly awaited parks offerings, and click here to learn more about the exciting events from the three-day D23 Expo Japan 2018.