By Courtney Potter
The illustrious Incredibles designer is ready to greet fans, and American Idol and Dancing with the Stars both crown a winner. … Read more, along with other news from around Disney, in this week's news briefs!
Star Wars: Galaxy's Edge: Opening Season Announced!
Is it possible to lightspeed to 2019? Because that's when Star Wars: Galaxy's Edge will officially come to Disneyland and Walt Disney World Resorts. And now we have a bit more of a definitive timeframe to circle on our proverbial wall calendars… Take a gander at the big news here at D23.com!
Save the Date!
Be sure to mark these upcoming Disney events on your calendar:
D23 and Walt Disney Archives
May 25, 2018
D23's Return to Marceline
June 9, 2018
D23's Mickey's of Glendale Shopping Experience in Florida
June 14, 2018
Enjoy Complimentary Tickets to a Special Screening of Disney•Pixar's Incredibles 2
June 23, 2018
D23's Magical Screening Series: Robin Hood on the Lot
June 29, 2018
Lunch with Disney Legend: Burny Mattinson
June 30, 2018
D23's Magical Screening Series: Robin Hood at Walt Disney World
November 16-18, 2018
Destination D: Celebrating Mickey Mouse
August 23-25, 2019
D23 Expo 2019
Parks
February 28–May 28, 2018
Epcot International Flower & Garden Festival
May 25, 2018
Incredible Summer Begins at Walt Disney World Resort
May 27, 2018
Star Wars: Galactic Nights Returns to Disney's Hollywood Studios
June 23, 2018
Pixar Pier opens at Disney California Adventure
June 30, 2018
Toy Story Land opens at Disney's Hollywood Studios
August 17, 24, 28, 31
September 3, 7, 9, 11, 14, 16, 18, 21, 23, 25, 28, 30
October 2, 4, 5, 8, 9, 11, 12, 14, 16, 18, 19, 21, 23, 25, 26, 28, 30, 31
Mickey's Not So Scary Halloween Party at Magic Kingdom Park
August 30-November 12, 2018
Epcot International Food & Wine Festival
September7-October 31, 2018
Halloween Time at the Disneyland Resort
Summer 2019
Star Wars: Galaxy's Edge Opening at Disneyland Resort
Fall 2019
Star Wars: Galaxy's Edge Opening at and Walt Disney World Resort
Studios
May 25, 2018
Solo: A Star Wars Story opens in U.S. theaters
June 15, 2018
Incredibles 2 opens in U.S. theaters
July 6, 2018
Marvel Studios' Ant-Man and the Wasp opens in U.S. theaters opens in U.S. theaters
August 3, 2018
Disney's Christopher Robin opens in U.S. theaters
November 2, 2018
The Nutcracker and the Four Realms opens in U.S. theaters
December 19, 2018
Mary Poppins Returns opens in U.S. theaters
Television
June 9, 2018
Big Hero 6 The Series premieres on Disney Channel (9 a.m. ET/PT)
June 18, 2018
Big City Greens premieres on Disney Channel (9:30 a.m. ET/PT)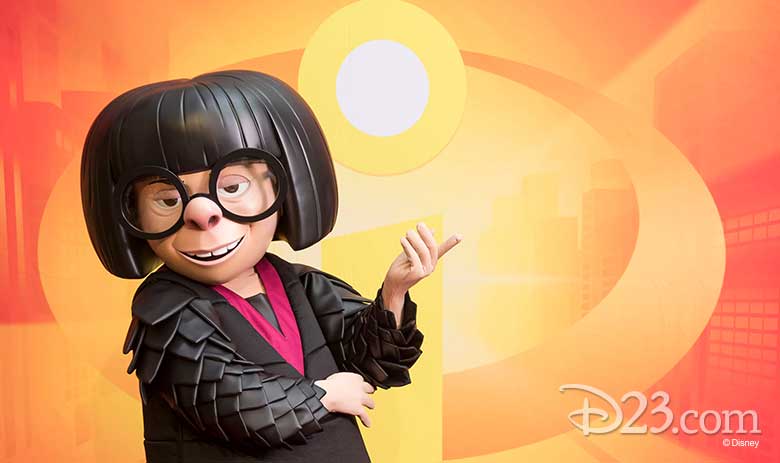 Big News, Darlings: Edna Mode to Visit Disney Parks This Summer
Much like illustrious designer Edna Mode, a fan favorite from Disney•Pixar's The Incredibles (and soon to be seen in Incredibles 2), we "never look back, darling." And we're absolutely looking forward to Edna's just-announced appearance at both Disneyland and Walt Disney World Resorts this summer!
According to our pals at the Disney Parks Blog, Edna will be appearing at Magic Kingdom park starting this upcoming Memorial Day weekend—and it's all part of their big "Incredible Summer" celebration. Guests will be able to mix and mingle with a bunch of characters from The Incredibles, including Edna, at the Incredible Tomorrowland Expo. And just in time for the opening of Incredibles 2 on June 15, the legendary super-suit couturier will jet her way over to Disney California Adventure park as part of the first-ever Pixar Fest. (In fact, she'll continue to reward guests with her larger-than-life presence to celebrate the opening of Pixar Pier, later this summer.)
So make plans now to meet Ms. Mode in person… and remember: no capes!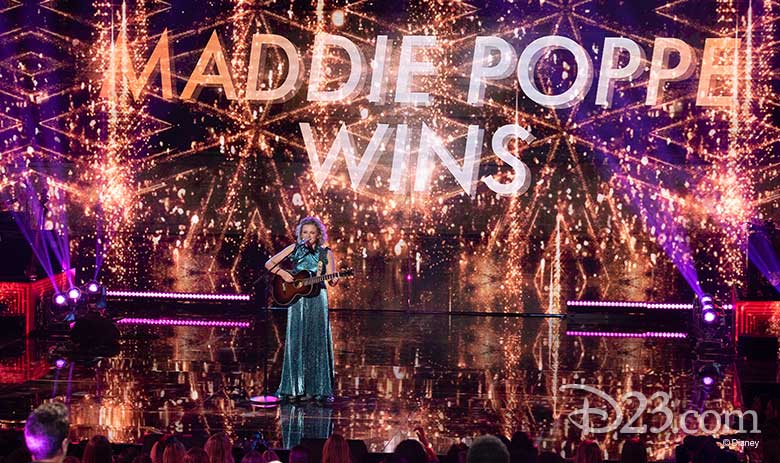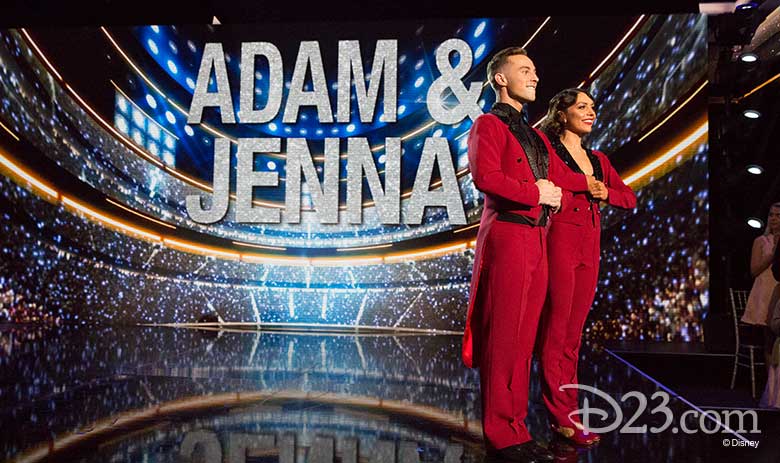 ABC's American Idol and Dancing with the Stars: Athletes Crown Winners
It was a big night for singin' and dancin' on the ABC Television Network—as both American Idol and Dancing with the Stars: Athletes crowned their most recent winners.
All 10 athletes returned to the ballroom for the one-hour finale of DWTS, during which they performed one last group dance. The three couples who remained in competition each took to the floor for two more dances… ultimately, figure skater Adam Rippon (and pro partner Jenna Johnson) took home the special Athletes Mirrorball trophy!
And over on American Idol, a plethora of stars—including Bebe Rexha, Gary Clark, Jr., Patti LaBelle, and even Muppet icon Kermit the Frog—offered up memorable finale performances, in addition to each of the Idol judges (Katy Perry, Lionel Richie, and Luke Bryan) joining members of the Top 10 finalists for a tune. And when all was sung and done, the winner of Season 1 of American Idol on ABC was revealed to be… Maddie Poppe!
Bonus tip: Don't miss Maddie as she takes to the stage at the 2018 Radio Disney Music Awards, coming to Disney Channel on Saturday, June 23.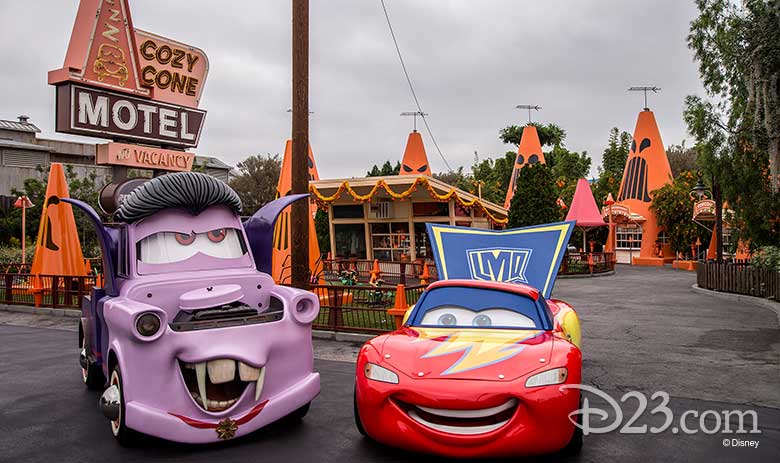 Boo-tiful Fun: Halloween Time Returns to Disneyland Resort September 7
Okay, okay—we know. Summer doesn't quite "officially" start 'til Memorial Day this coming Monday, May 28… but color us frightfully fired-up for this announcement from our friends at Disneyland Resort: Halloween Time returns on September 7, and will cast its spooky spell through All Hallows Eve, October 31.
For the uninitiated, Halloween Time is a seasonal celebration of all things "happy haunt," with special attraction overlays; themed décor in every nook and cranny of both Disneyland and Disney California Adventure parks; delicious eats and treats; limited-edition merchandise; and festive encounters with all your favorite characters. Speaking of which—Disney California Adventure will again feature Oogie Boogie from Tim Burton's The Nightmare Before Christmas; Cars Land is set to celebrate "Haul-o-Ween" in Radiator Screams (get it?) once more; and Star-Lord and crew will delight in some frightful tomfoolery with Guardians of the Galaxy – Monsters After Dark. Over at Disneyland, get ready for the return of fan-faves Haunted Mansion Holiday and Space Mountain Ghost Galaxy.
Plus, the exceedingly anticipated (and always amazing) Mickey's Halloween Party—a separately ticketed event featuring the Halloween Screams nighttime spectacular, trick-or-treating, and even a visit from the Headless Horseman himself—will welcome guests on 15 evenings throughout September and October. Tickets go on sale to the general public on June 12! Fire up the ol' cauldron and keep an eye on Disneyland.com/Halloween for more information as the witching hour approaches…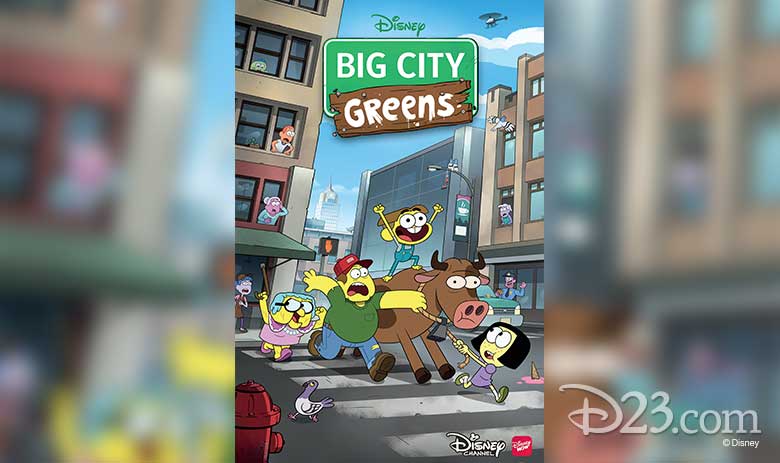 Disney Channel's Big City Greens Premieres This June
When an animated series is given a second season before it's even premiered, you know it's gotta be fabulous fun! Case in point: Disney Channel's latest show, Big City Greens, premieres on Monday, June 18 (9:30 a.m. ET/PT)—but it's already been greenlit (that's fancy Hollywood-speak for "given the go-ahead") for a second season!
Created by comic book authors (and brothers) Chris and Shane Houghton—and influenced by their childhood growing up in the small rural town of St. Johns, Michigan—Big City Greens is a comedy-adventure about a mischievous and optimistic 10-year-old named Cricket Greens (voice of Chris Houghton) who moves to the big city with his wildly out-of-place family. Listen for an incredible slate of guest-cast voices throughout the first season, including Jon Hamm (Mad Men), Raven-Symoné (Raven's Home), Danny Trejo (Spy Kids), Jim Rash (Community), and Paul Scheer (ABC's Fresh of the Boat).
The series will premiere with a big week of new episodes rolling out daily, from Monday, June 18, through Friday, June 22—all as part of Disney Channel's GO! Summer, featuring fresh programming for kids and their families all season long. Following that debut, new episodes will premiere throughout the summer on Monday and Wednesday mornings at 10 a.m. EDT/PDT.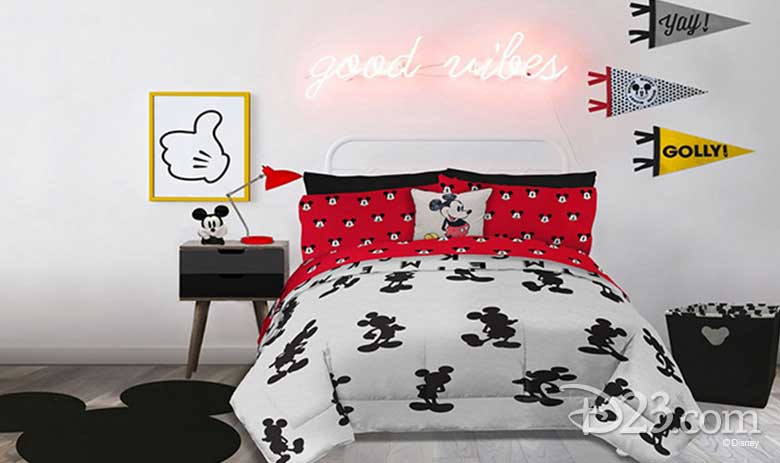 Target's Mickey Merchandise Brings Sunshine to Your Summer
Speaking of summer: With the whole world starting to celebrate Mickey Mouse's historic 90th anniversary, the fine folks at Target have just released an adorable line of Mickey-related merchandise—perfect to make your summer even more magical.
All season long, Target will have exclusive new Mickey products throughout their stores, including children's, women's, and men's apparel and accessories; bath and beauty products; pool gear; bedding for kids and kids at heart; pet toys and treats; and much more.
There are more than 350 items, so there's truly something for everyone. Looking for a graduation gift? Something for that baby shower you're going to in a few weeks? Or even that wedding that's later this summer? Looks like Mickey and Target have us all covered…
Cheyenne Jackson Cast as Hades in Descendants 3
Disney's Descendants 3 is currently shooting in Vancouver, Canada—and to keep us fans satiated, they've been offering updates via their fun #D3Deets video series on YouTube. Just this week, they've announced that casting is now complete with the addition of a familiar face from both TV and theater…
Cheyenne Jackson—known for his turns on Glee, American Horror Story, and 30 Rock, and starring roles in All Shook Up, Xanadu, and Finian's Rainbow on Broadway—will join the cast as Hades, the hilariously quirky villain from Disney's animated hit Hercules. He joins cast members Dove Cameron as Mal, Cameron Boyce as Carlos, Sofia Carson as Evie, Booboo Stewart as Jay, Mitchell Hope as King Ben, China Ann McClain as Uma, Sarah Jeffrey as Audrey, and Anna Cathcart as Dizzy for a return to the world of "villain kids" and Auradonians.
Check out the #D3Deets clip, above—and keep your eyes peeled for more Descendants 3 news as its 2019 premiere draws closer.