By Zach Johnson
Over the weekend, the cast of Marvel Studios' Avengers: Endgame assembled at a press conference to promote the epic continuation of Avengers: Infinity War in the Marvel Cinematic Universe (MCU)—and D23 had a front row seat for all the action! Appearing onstage with producer Kevin Feige and directors Anthony and Joe Russo, actors Robert Downey Jr., Chris Evans, Chris Hemsworth, Scarlett Johansson, Mark Ruffalo, Don Cheadle, Jeremy Renner, Brie Larson, Paul Rudd, Danai Gurira and Karen Gillan fielded questions about the highly anticipated blockbuster (in theaters April 26). Jon Favreau—who directed Iron Man and Iron Man 2, and also reprises his role as Happy Hogan in Avengers: Endgame—moderated the Q&A at the InterContinental Los Angeles.
Surrounded by empty chairs representing their fallen Avengers, the cast and filmmakers managed to avoid sharing any spoilers while answering the questions. Here's what we learned: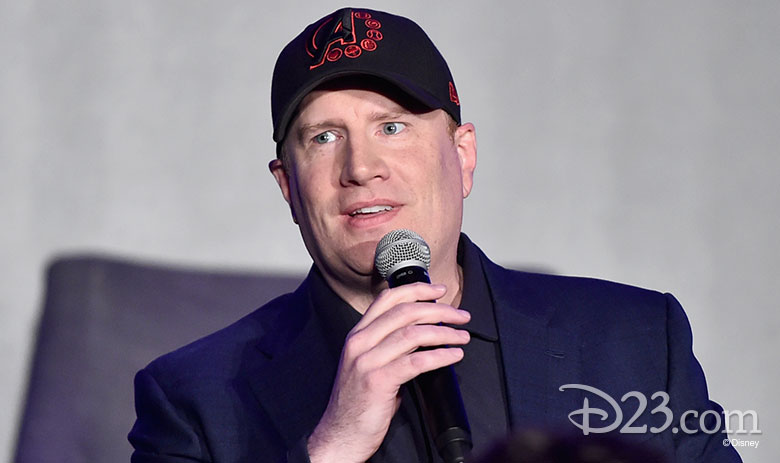 1. Iron Man flew so the Avengers could soar.
In his wildest dreams, Feige never imagined a movie like Iron Man would become so popular—not to mention profitable. "We hired a great director to do the first film in the MCU," he said, winking at Favreau, "and then we hired a great actor." The production was a gamble, he said, and the bar for success was pretty low. ("It felt high at the time," he noted.) But once cameras began rolling, Feige had a funny feeling they had a hit on their hands. "As we were making the movie, and as we were looking at dailies, and as we were looking at effects tests coming in, we realized this was going to be special—perhaps more special than we'd thought."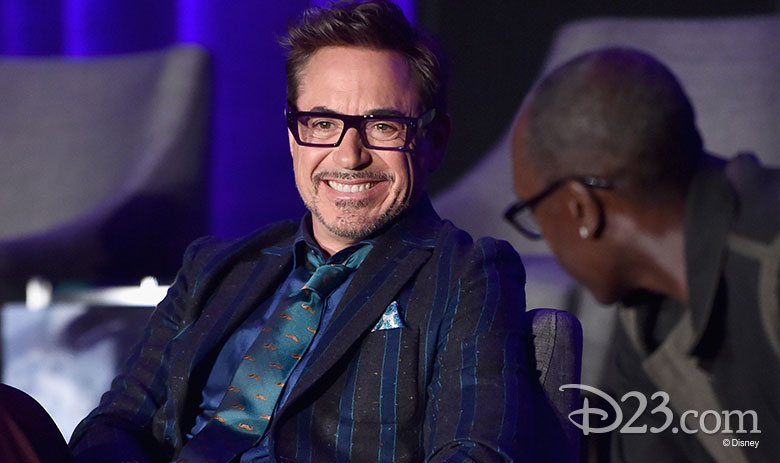 2. Even Super Heroes have their insecurities.
Just like Tony Stark, the self-described "genius, billionaire, playboy, philanthropist" who laid the groundwork for future heroes, Downey's bravado masked his anxiety. "There's always two tracks, at least in my mind. One is, 'The sky is falling.' The other is, 'The sky is the limit,'" he said. Downey saw endless storytelling potential, and he hoped fans would, too. "I'm reminded now that I was talking a lot of smack, saying, 'Wait 'til you see where this goes,'" he said. "But in the moment, I was just hoping… we were getting good stuff. I just wanted to not drop the ball."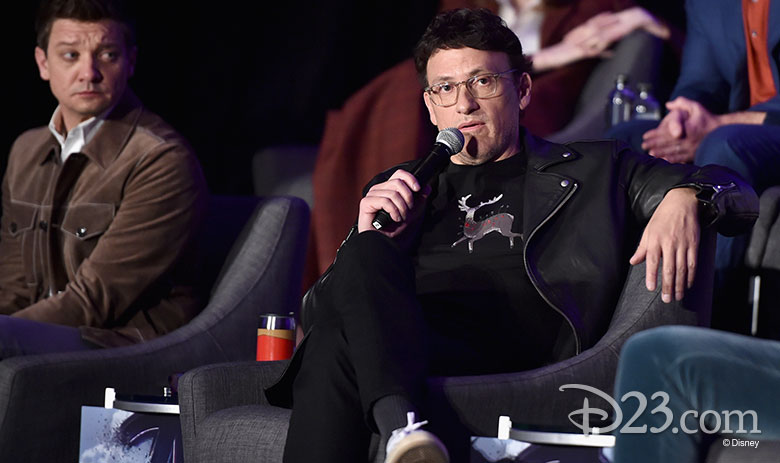 3. After every ending, there is a new beginning.
The Russo brothers hit fans with a gut-punching climax in 2018's Avengers: Infinity War, with Thanos (Josh Brolin) using the Infinity Gauntlet to decimate half the universe in a single snap, killing fan-favorites like Black Panther (Chadwick Boseman), Spider-Man (Tom Holland), Star-Lord (Chris Pratt), Scarlet Witch (Elizabeth Olsen) and the Winter Soldier (Sebastian Stan). It put the surviving heroes in a unique and unfamiliar position going into Avengers: Endgame, as they'd previously won nearly every battle and suffered minimal casualties to them or their allies, save for Agent Coulson (Clark Gregg) and Quicksilver (Aaron Taylor-Johnson), the former of whom was resurrected on the ABC series Marvel's Agents of S.H.I.E.L.D. "One of our favorite storytelling adages is, 'Write yourself into a corner.' What we take that to mean is: Put yourself in a place at a narrative level where you have no idea how you could possibly move forward from here," Anthony explained. "That's a very exciting place to be, and it forces you to come up with some really creative ways forward. We've tried to do that with the endings of every single Marvel movie we've done—never more so, of course, than Infinity War. We are very committed to the end of that movie."
"We think stories lose their meaning, and relevancy and resonance unless there are real stakes," Anthony added. "Moving into this new movie, into Endgame, the story is very much about, 'How do these heroes deal with loss—resounding loss, true loss, devastating loss?' That's what they experienced in Infinity War, and that was a unique experience for all of them."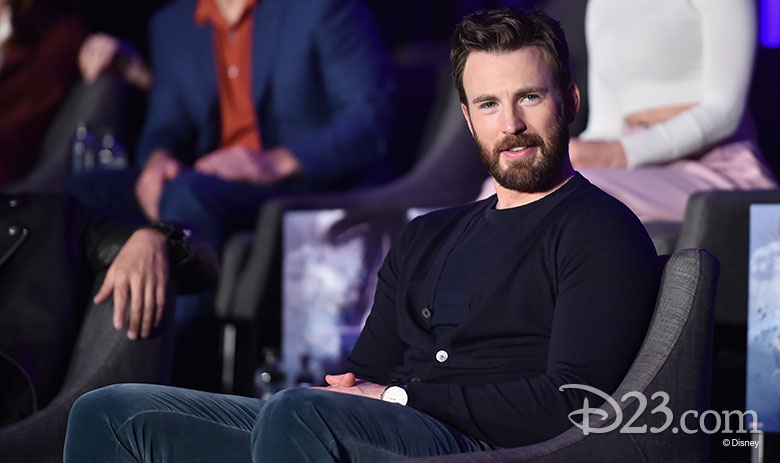 4. Captain America doesn't need to shield everyone anymore.
Even before he became a super soldier in the 1940s, Captain America was a natural-born leader. His sensible style often clashed with Iron Man's audacious approach, but he never lost the team's trust. Now, as new heroes emerge, the burden of leadership no longer rests squarely on his shoulders. "I think he tends to lean on those people who are of like mind and nature, who are intrinsically selfless," Evans said. "All the heroes up here have their baked in the cake flaws, and I think a lot of that makes for really good conflict and storytelling. That's why my favorite stuff in this arc has been my stuff with Downey, because it's such a dichotomy between how we approach things—and, at the end of the day, our hearts are both in the right places. That provides a lot of great friction. Introducing characters like Captain Marvel, like Black Panther, who align very similarly to Cap's nature, I think it reinforces Cap's sense of purpose and home."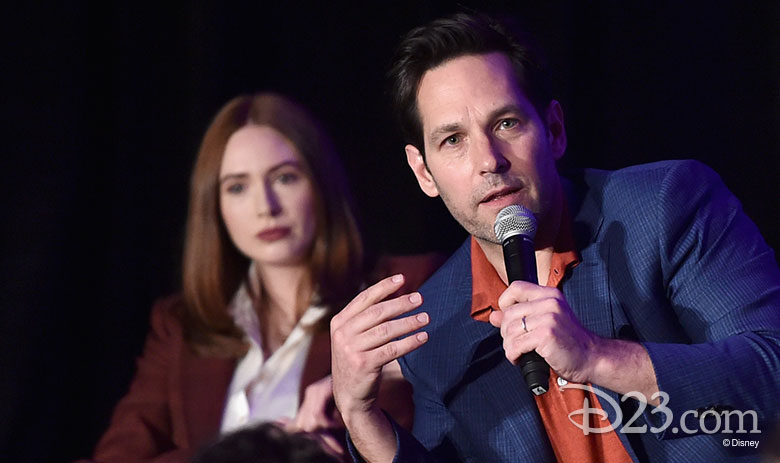 5. Ant-Man has a big—and little—job to do in Avengers: Endgame.
Ant-Man (Rudd) was M.I.A. in Avengers: Infinity War, but he'll rejoin the surviving heroes in their quest to right Thanos' wrongs. Beyond that, he can't say much. "I did see the trailer, so I do know that I'm in it. How I fit in, how any of this works, it remains to be seen. It's going to be fun to have audiences discover it along with us," the actor teased. "We haven't seen it, either."
Rudd joined the MCU with 2015's Ant-Man, seven years after Downey's Tony Stark announced to the world, "I am Iron Man." Reprising his role in 2016's Captain America: Civil War alongside such a stacked cast of characters was mind-blowing, according to Rudd. "It's a weird thing to be hired and then, for somebody like me, to step into it as it's already picked up speed," he said. "It's like having the Beatles say, 'Come on and jam with us for a while.' It's an unreal sensation."
Going into Avengers: Endgame, the significance of the film series wasn't lost on Rudd. "Getting to work with all of these actors in this series of films is a one-off. It will never happen again—not for me," he said. "I keep taking steps back and trying to recognize this for what it is. It is so surreal, profound and incredible to be a part of it. It's amazing to meet so many people who are so passionate about it. It's incredible to meet so many kids whose lives are affected by these characters, and to play a small part in that—pun intended—is something I will always treasure."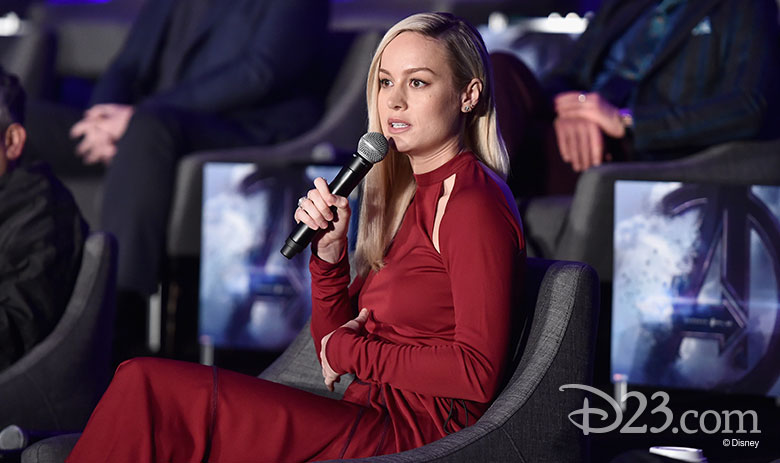 6. Brie Larson got a crash course in how the MCU operates.
Like Rudd, Larson said she joined the franchise at "the most magical time." Although audiences first witnessed her character fly higher, further, faster in 2019's Captain Marvel, it wasn't the first time she suited up in the MCU. "This film will always be personally dear to me, because it was my first time playing Captain Marvel; we shot this first," she said. "So, I had to stumble and try to figure out who this character was… and perform—for the first time—in front of legends."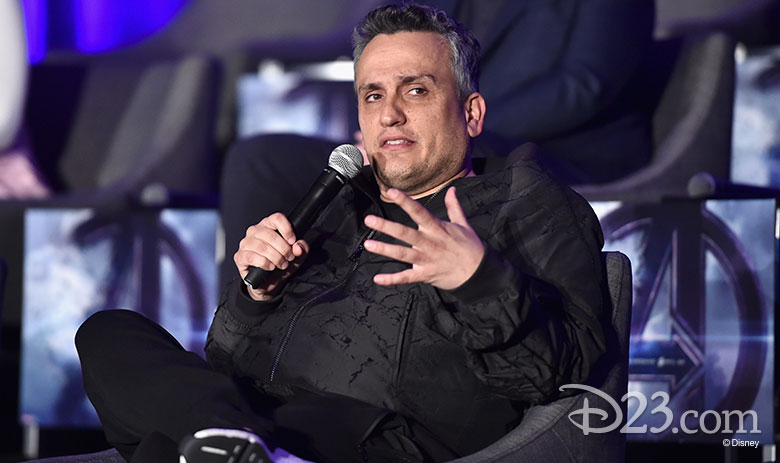 7. The Russo brothers see Avengers: Endgame as an experiment.
The fate of the heroes won't be clear until Avengers: Endgame hits theaters. But one thing is already apparent: It won't end on a cliffhanger. "With Endgame, we get the opportunity to finish one of the grandest experiments in movie history and bring it, as Kevin said, to an epic conclusion," Joe said. "What we're hoping for is that people feel satisfied with the conclusion."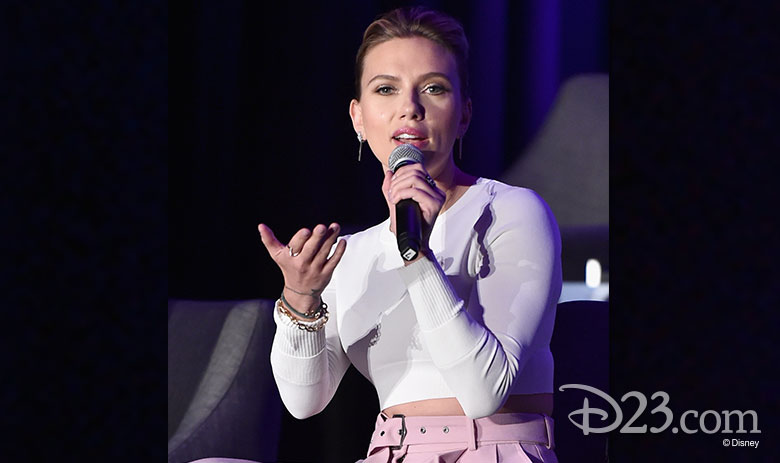 8. Women redefined the MCU—especially in Phase Three.
Johansson, who debuted as Black Widow in 2010's Iron Man 2, appreciated how audiences "really pushed" Marvel Studios to pay attention to "what's going on in the zeitgeist" by putting diverse stories front and center—particularly as it added more women to the Avengers ensemble. "I remember when [Elizabeth Olsen] signed on and [Cobie Smulders] was there, we were all clinging to each other," Johansson said. "I felt like I'd been in this testosterone fest for such a long time! It was nice to see other female cast members. And then with Brie coming on, and Karen, and Danai, I feel like I'm amongst so many wonderful actors, so many strong actors."
Reflecting on her nine years and seven films in the MCU, she added, "It's grown beyond my wildest dreams. I could never have imagined where this would take us. It's been quite a journey."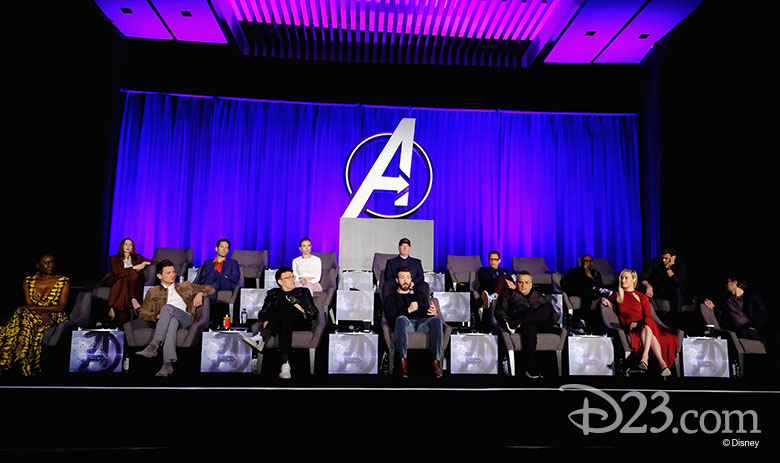 9. No longer daddy's girl, Nebula is out for blood.
Nebula (Gillan), last seen on the planet Titan with Iron Man in Avengers: Infinity War, has an axe to grind. "I think it's maybe safe to say she suffers from some daddy issues—because Thanos is her dad, so who wouldn't?" the actress said with a laugh. "I'm excited for her to finally face the source of this abuse. This has been building through multiple Guardians movies, and she's talked about how she wants to inflict revenge. I would like to see her try to face that."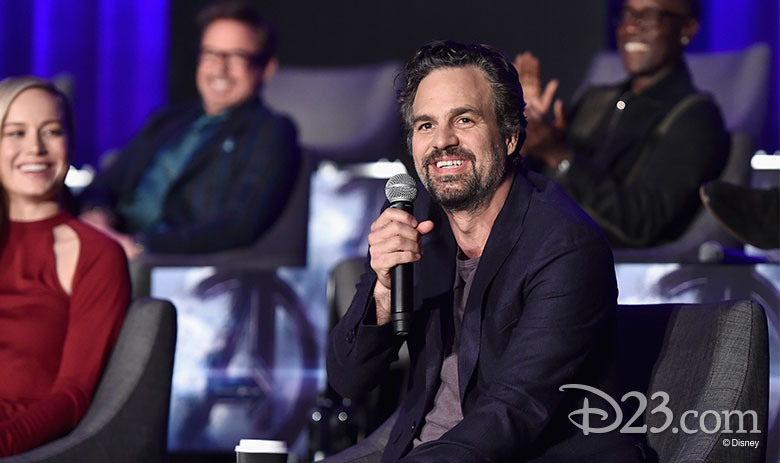 10. Mark Ruffalo can't imagine life without his fellow Avengers.
Ruffalo, who first appeared as Hulk in 2012's The Avengers, will miss seeing his co-stars on a regular basis. "It doesn't feel like family to me because we all really get along. There's not that much drama," the actor quipped, adding, "No, it does feel like family—it's a family that you wish you had, in a way." Noting the "bittersweet" mood in the room, he told Favreau, "We're all talking about it like we're dead: 'Oh, I loved working with these guys. It was great knowing them…'"
"As actors, we're like vagabonds," Ruffalo continued. "We kind of bounce around. We have these intense relationships, and then you don't see anybody until you get nominated in something and you end up at an award ceremony." Without missing a beat, a self-deprecating Evans piped in and joked, "What's that like? Speak for yourself," prompting the others to laugh.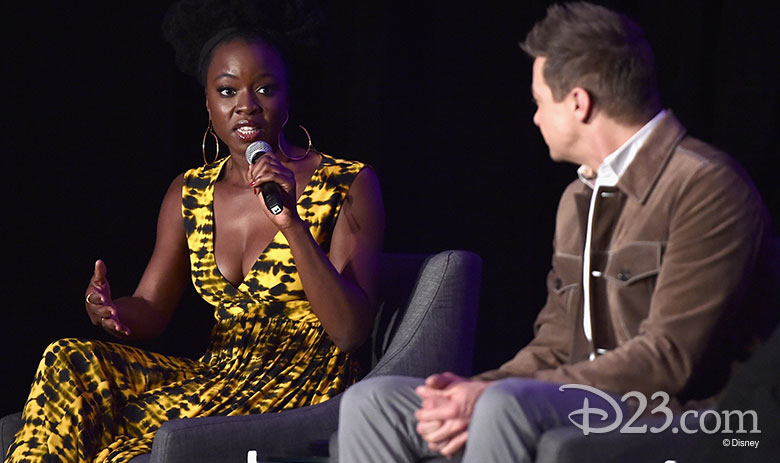 11. Expect the unexpected in Avengers: Endgame.
In the lead-up to Avengers: Endgame, the Russo brothers have shown amazing restraint in terms of what they have and haven't shown fans. Rest assured, it'll all be worth it when the movie arrives in theaters. "We grew up loving the comics. We came to the MCU already fans of the MCU. So, the energy we move on is our own passion and our own stories," Anthony said. "We learned long ago that you have to tell stories for yourself. You can't be thinking about how others might receive them. For Joe and me, because we have such an intimate relationship with the material, because we have so many amazing collaborators—starting with Kevin—we are able to just really fashion the story around what we want to see as fans. How do we surprise ourselves? How do we excite ourselves? How do we challenge ourselves? How do we force ourselves to keep digging deeper and keep exploring this narrative and these characters in ways we never imagined? That's how we guide ourselves through the process. And once the film is complete and we put it out into the world, we really have no idea how it's going to be received."