By Jocelyn Buhlman
Guardians of the Galaxy – Mission: BREAKOUT! just opened at Disney California Adventure, and guests are now taking an out-of-this-world tour of The Collector's famous collection of intergalactic artifacts and wonders. While you explore The Collector's Fortress to get your chance to view Taneleer Tivan's latest acquisition—the Guardians of the Galaxy themselves!—you should take a look at what else he has on display, because Disney parks fans might notice some familiar artifacts…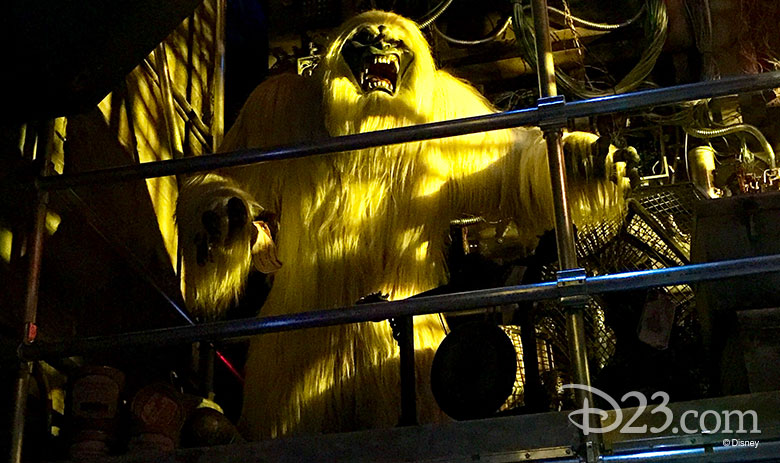 Abominable Snowman
One of the most thrilling parts of Disneyland's Matterhorn Bobsleds is the sudden rush of thrill when you round a corner and see the horrifying Abominable Snowman growling from his ice caves! While you're visiting The Collector's Fortress, however, you'll encounter the Abominable Snowman in a very different way. It looks like he's swapped out his icy home for a boiler room, where he's featured as a part of Taneleer Tivan's collection.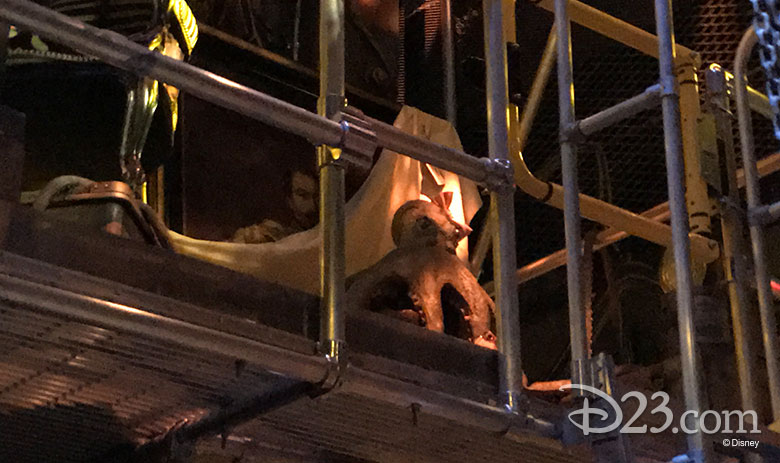 Delores the Octopus
Not far from our favorite Abominable Snowman, you might spot a charming little octopus wearing a dainty bow, relaxing in the boiler room displays. Why, it's the darling Delores the Octopus, who used to spend summers with the wildest bears in the west at Disneyland's Country Bear Vacation Hoedown! As the girlfriend of musical performer Terrence the bear, Delores made stage appearances in the show for years. She must have charmed Taneleer Tivan, too, since her new vacation spot is in his collection.
Ghost Dog Maquette
Sharp-eyed guests will spot a shout-out to another famous Disneyland collection—a collection of ghosts and ghouls and frights throwing a swinging wake over at Disneyland park! While Taneleer Tivan introduces you to his collection via video in his private office, be sure to take a look at his desk, which features a maquette of a ghost dog from the Haunted Mansion.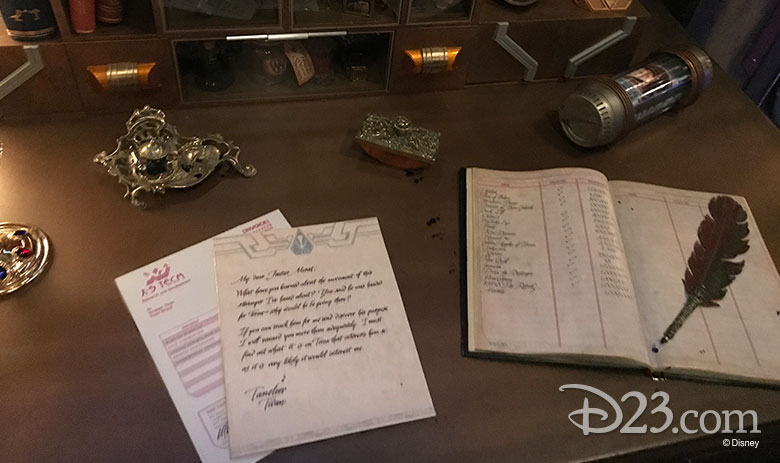 X-S Tech Invoice
It looks like The Collector has added something a little… extraTERRORestrial to his collection! Guests may notice an invoice on Taneleer Tivan's desk from the company "X-S Tech," which was famously behind the terrifying mishaps of the former Magic Kingdom attraction ExtraTERRORestrial Alien Encounter. X-S Tech was responsible for the teleportation technology that accidentally sent a horrifying alien monster into a room full of trapped guests. We hope that X-S is a little more responsible with their business transactions with The Collector!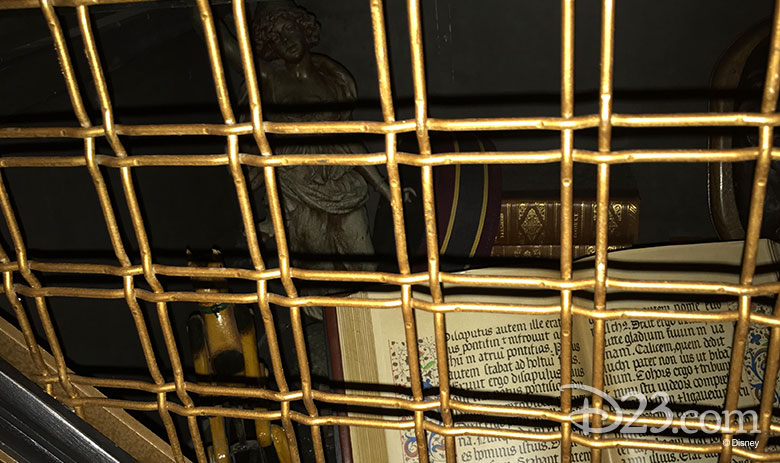 Bellhop Hat
While you wait in The Collector's office, take a look around and you may spot something from another dimension… Guests can spot a familiar bellhop's hat for a certain Hollywood Tower Hotel.