By Jocelyn Buhlman
Cars 3 races into theaters today, and fans will be on the edge of their seats looking for any secrets and surprises they might notice in the background. Will they spot the Pizza Planet Truck? Could there be cameos from beloved Pixar characters? And does that voice sound familiar? While we're going to have to wait to answer any of our burning Cars 3 questions, in the meantime we can get ready with this handy guide to Easter eggs from the previous Cars films and shorts.
1. John Ratzenberger
Frequently considered Pixar's "Good Luck Charm," John Ratzenberger started doing voice work for Pixar when he voiced Hamm the piggy bank in Toy Story, and he's voiced a character in every Pixar movie since then. In the Cars films, you can hear him lend lines to Lightning McQueen's faithful truck, Mack.
2. Pizza Planet Truck
It's not a Pixar movie without it! Fans love to spot the iconic Pizza Planet truck, which first appeared in Toy Story and pops up in almost every Pixar movie since (yes, including Brave!). In a movie series about cars, it's only natural for our favorite pizza truck to watch Lightning McQueen's races along with the rest of the fans!
3. Mike and Sully
Our favorite monsters turn monster truck for a cute cameo in the Tokyo Mater short. You have to have a quick eye, but when Mater crashes through the theater, you can spot our favorite motorized monsters for a few moments.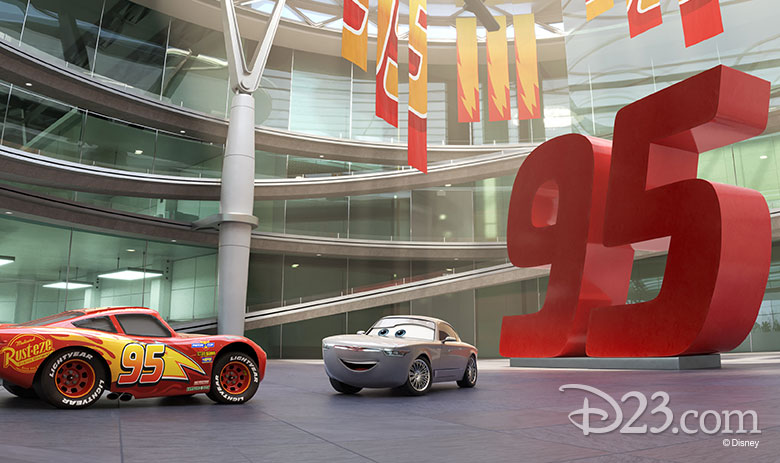 4. #95
One of the Cars universe's biggest Easter eggs is hidden on everyone's favorite racer. Lightning's number, 95, is a special shoutout to the year 1995, when Pixar's first full-length feature film, Toy Story, debuted.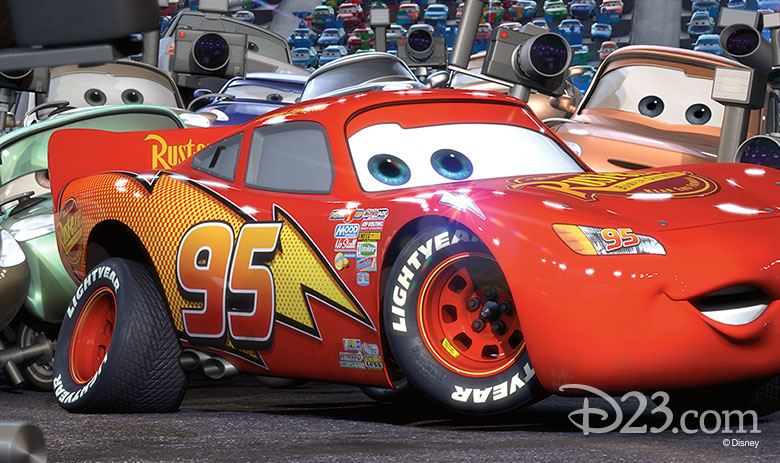 5. Lightyear
McQueen is fast, but maybe it's because his tires are taking him to infinity… and beyond! This Easter egg on Lightning McQueen is a little harder to spot—the brand of his tires is "Lightyear," named after, of course, our favorite toy space ranger!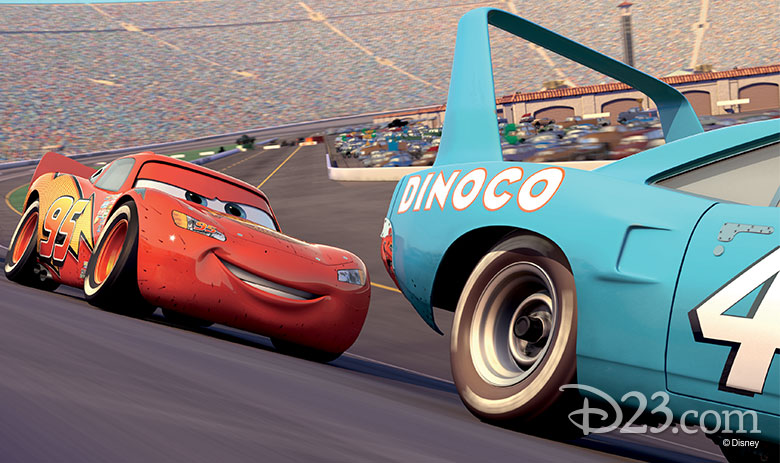 6. Dinoco Gas
If you think you've caught all the Toy Story Easter eggs in the Cars universe, don't stop yet—we've got another one, and this one links back to the famous Pizza Planet Truck. Within the Cars universe, Dinoco Gas is the sponsor of legendary racer Strip "The King" Weathers and the sponsor Lightning dreams of having in the original Cars film. Does that name sound familiar? In Toy Story, the Dinoco gas station is where Buzz and Woody almost get stranded before they hitch a ride with the… you guessed it… Pizza Planet truck!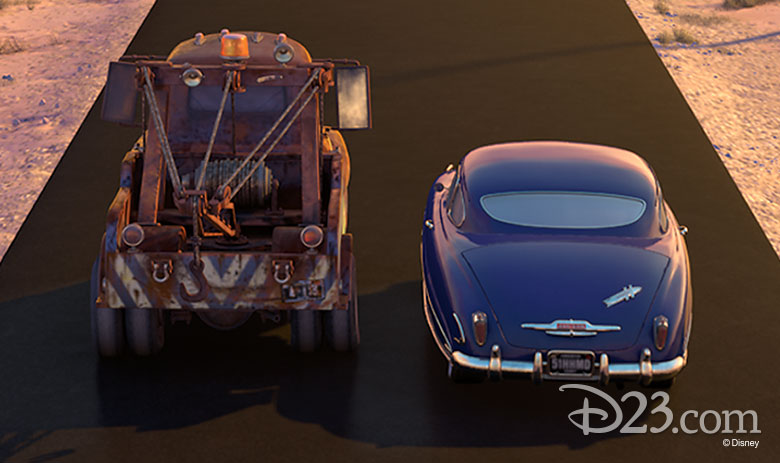 7. A113
A113 is the number for one of the most famous classrooms at CalArts, not just because it was home to many famous Pixar influencers, but because this classroom number has found its way into many Pixar films, including the Cars movies. Besides being Mater's license plate, A113 shows up on the front of a train at the beginning of Cars.
8. Movies playing at the Radiator Springs Drive-In
What kind of movies do cars watch? Well, they enjoy the same car-toons we do! Do you want to stop by the theater to see Toy Car Story? What about the Incredimobiles? Keep your eyes peeled for the Radiator Springs Drive-In marquee, because you never know what film will be playing next.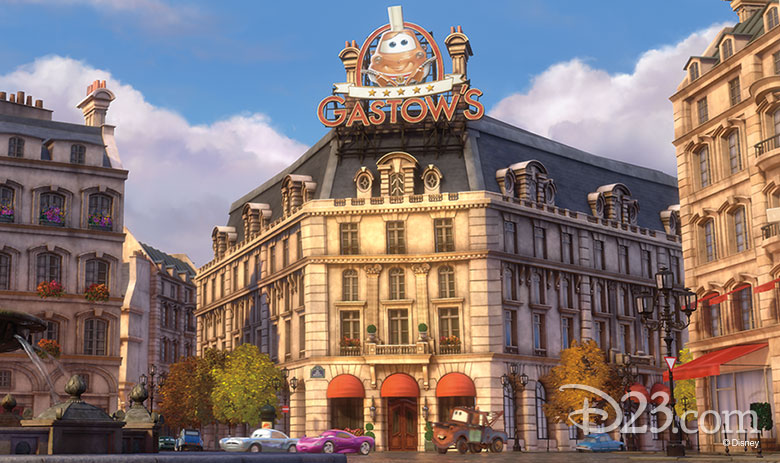 9. Hidden Pixar Characters
Cars 2 is an international adventure, so it only makes sense that we might see some familiar faces from Pixar characters around the world, such as a tapestry of Merida and her family, in car form, in a London Pub, or "Gastow's" (Gusteau's) Restaurant in Paris.