By Jim Frye
What's a hero without a villain?
Scar. Maleficent. Jafar. Darth Vader. And, of course, Cruella De Vil. The greatest movies always have the greatest villains who do the most dastardly deeds imaginable. Whether it's ensnaring a young mermaid's poor, unfortunate soul; killing a brother lion and chasing away his young cub; or destroying their daughter's entire home planet, these baddies usually steal the show.?
And nobody does villains like Disney, as you'll see on Memorial Day weekend, when the newest villain sails into theaters in Pirates of the Caribbean: Dead Men Tell No Tales, the latest voyage in the Studios' mega-blockbuster film franchise. What do we know about this villain, and how does he fit into the story?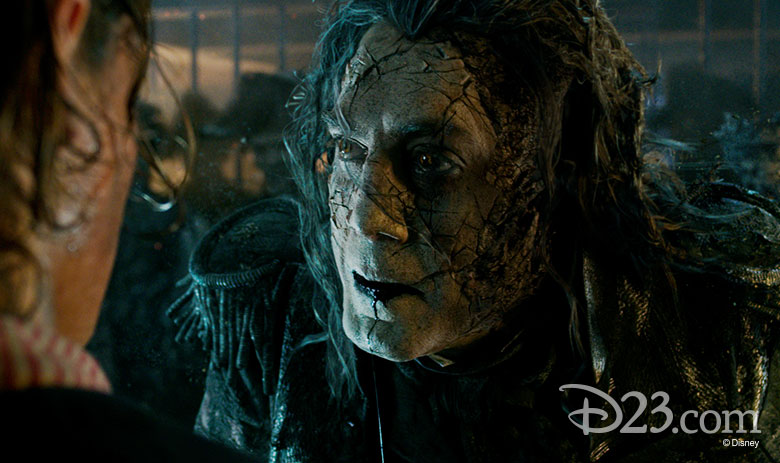 For starters, he rises from the depths of the mythic Devil's Triangle, terrorizing the high seas and giving Captain Jack Sparrow a run for his rum…er, money. He is Captain Salazar, played by Academy Award®-winning actor Javier Bardem, leader of a ghostly crew on a grudge voyage in pursuit of—who else?—Captain Jack Sparrow, again played by the incomparable Johnny Depp. Captain Jack's only hope of escaping Salazar is to find the fabled Trident of Poseidon, a magical object that gives the possessor control over the oceans.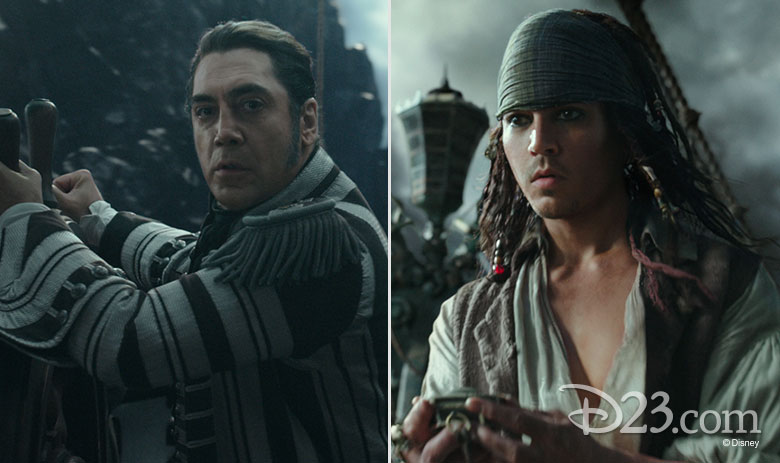 Of course, Captain Salazar's grudge against Sparrow is not without provocation. He blames Jack for his current "dead" situation. That's because when Salazar was younger and in command of a huge Spanish Navy on a mission to rid the seas of piracy, he crossed paths with a young Captain Jack Sparrow, which resulted in Salazar being trapped in a curse for all his "death"—not all his life, but death. Since then, Salazar has been consumed with finding Sparrow and exacting revenge.
To find out more about this brand-new bad guy, we went straight to the source and asked Bardem if he could give some insight into his character. "I think the character of Salazar will be a lot of fun to watch," he says, "because he's dead, but he's still alive. And he's got this flavor from Spain. The Spanish flavor had to be there. And by that I mean a very specific energy that he brings, and the way he talks and the way he moves. At the same time, I played him as a wounded bull. He's a warrior, and he's a soldier, but we find him in a moment when he is enraged but wounded—like the wounded bull you see in an arena. We worked around that concept."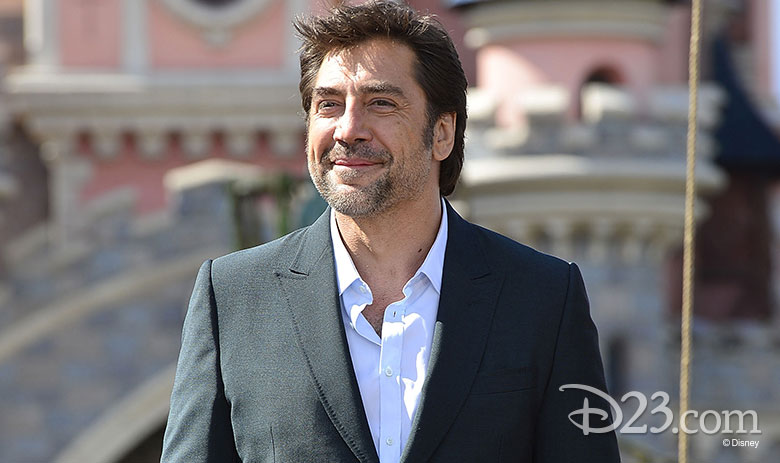 When it comes to portraying villains, Bardem is a master, having chilled us to the core with his portrayal of Anton Chigurh in the Coen Brother's Academy Award-winning film No Country for Old Men, and one of the most memorable Bond villains to date, Silva, in the film Skyfall. Reflecting on the various bad guys he's played, he says, "I like to think that they don't have anything in common. All of them are different, just like people are all different. In No Country for Old Men, I think Anton was a symbolic figure of death. And in Skyfall, Silva was the other side of the coin from Mr. Bond. But [in Pirates], Salazar is more like an animal, something more organic, more impulsive than any of the roles I've played before. He's more driven by instinct.
"Salazar is very strict," adds Bardem. "He wants to clean the seas of pirates, so he's very strict with his own men, even if they are dead—which is kind of funny. I don't know if Salazar has a heart. He used to have it, but I'm not sure he has it anymore."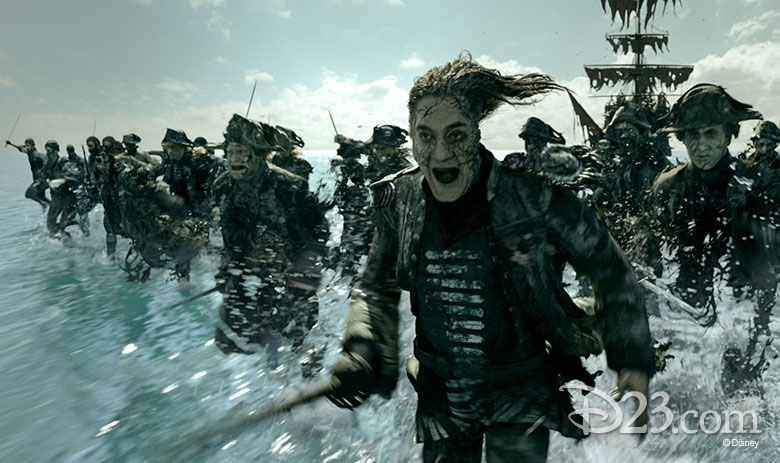 Perhaps this is because Captain Salazar built his entire life on the fact that he was a powerful, feared man of fierce moral rectitude happy to be ridding the world of the menace of pirates. But what happens when someone who is feared and respected suddenly has that power taken from him? "When you take the power away from a person like that, how painful would that be for him?" asks Bardem. "He had it all, then he had nothing. I wanted to bring that pain and rage to that character—that's why the imagery of the wounded bull makes sense. I took this idea to the directors and they liked it, so they went with it."
When it comes to experiencing the Pirates of the Caribbean movies, especially this latest, Bardem compares it to the experience that the early sailors had out on the sea—they had only stars to guide them and they often journeyed into "the unknown." Similarly, the Pirates films—with their tales of treasure maps, sea battles, and swashbuckling pirates—take audiences to places they've not been before.
"That's a beautiful thing for a moviegoer," says Bardem. "It's sitting down in the theater and going to the unknown."
What we do know, however, is that Captain Jack Sparrow is up against his toughest foe yet.
Pirates of the Caribbean: Dead Men Tell No Tales opens everywhere May 26.