By Beth Deitchman
My oldest daughter discovered Disney when she was about 2 years old—and by "discovered," I mean that I took her to see Finding Nemo and I "suggested" that she sit with me on the couch when I popped in my Little Mermaid DVD and invited Ariel to become part of our world. One little sister, three High School Musical movies, and about 60 trips to Disneyland later, we are undeniably a Disney family—and Radio Disney has provided the soundtrack to so much of our life.
Last week marked this year's Take Our Daughters And Sons To Work Day, but I celebrated (a few days late) by making the RDMAs a family event and brought my young teen and tween daughters with me to the show. My kids will watch the Oscars®. They're old enough to care who wins an Emmy®. But the Radio Disney Music Awards? This is their award show of choice.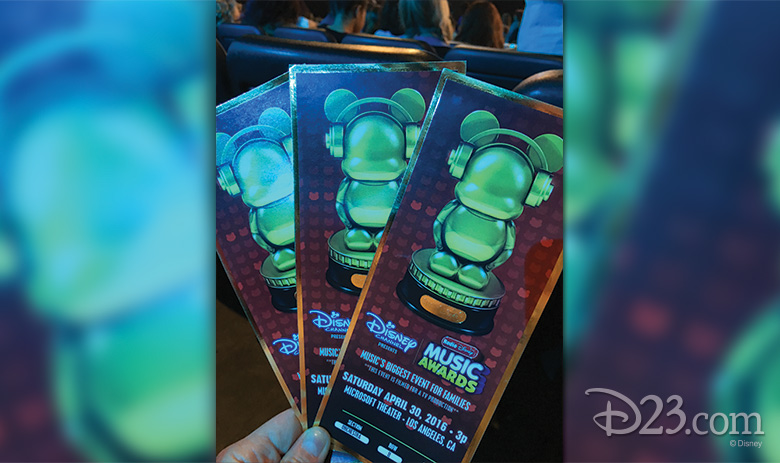 Much effort went in to choosing the right outfits for the RDMAs, and it seemed like we weren't the only family making multiple trips to the mall in the days leading up to the awards. We encountered little boys in sports jackets and bowties, younger girls in chiffon-y dresses accessorized with sparkling mouse ear headbands, and on-trend teens dressed in the kind of casual cool that only comes with a tremendous amount of effort (or so I've heard…).
The tables turn for a parent at the RDMAs. When we watch the Oscars as a family, I'm the one who explains who celebrities like Angelina Jolie and Tom Hanks are—Maleficent and the voice of Woody, of course! But my girls had an encyclopedic knowledge of almost every star that came down the red carpet this weekend. Disney Channel has presented Lab Rats, Lab Rats: Bionic Island, and Lab Rats: Elite Force—and my 11-year-old effortlessly told me which actor belonged to which show. She was thrilled to meet one of her favorite actresses, Alyson Stoner of Camp Rock (and Camp Rock 2: Final Jam), who also voiced Isabella on Phineas and Ferb. Stoner graciously answered the 11-year-old reporter's questions, sharing that her fondest family memory that involves Disney is having had her entire family with her when she competed in the Disney Channel Games at the ESPN Wide World of Sports Complex; and when asked whether she prefers to work in live-action or animation, Stoner said that while she loves voice acting, "It still takes the cake to be able to perform for the world and let them see your face."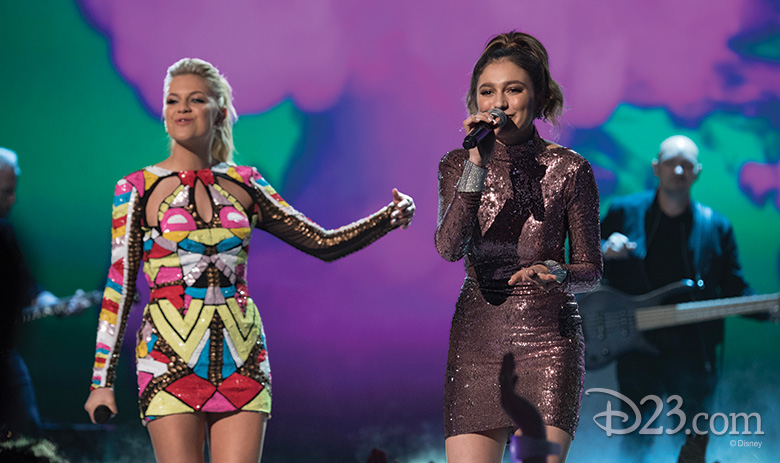 Of course, the RDMAs are also about music—and teens are, too. My older daughter and her friends are huge fans of artists like Daya, a rising star nominated this year for "The Freshest—Best New Artist," and she loved hearing that Daya's favorite family Disney memory is "watching Hannah Montana reruns—all day, every day." Thanks to WatchDisneyChannel.com, we still have days like that in our house!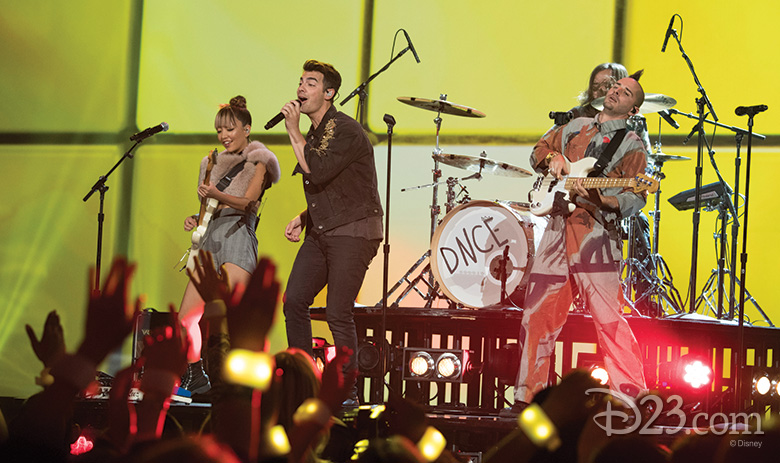 Nothing prepares you for the screaming inside the Microsoft Theater as the RDMAs kick off. The fans in the audience are beyond excited to be there, and they love the nominees and performers with an immeasurable passion. There's so much positivity on display—from the moment the show opened with Flo Rida singing "My House" to the grand finale from DNCE performing "Cake By the Ocean" while giant beach balls bounced through the audience and confetti rained down over the crowd—the fans in the audience kept the energy high. It helped that we were all wearing glow bands that changed color throughout each performance and let everyone feel like they were part of the show.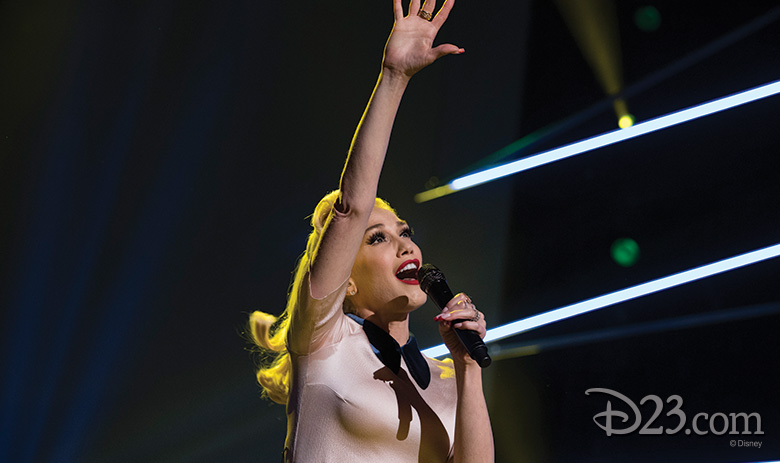 During breaks from the screaming, though, there were moments that truly inspired my kids. Gwen Stefani—honored with Radio Disney's 'Hero' award—established her Disney fan creds quickly, pointing out that she grew up "next to Disneyland" and never imagined one day being recognized for her efforts to inspire others to do good. "Everyone can make a difference," she stressed to fans. And the young winners of the Heroes for Change awards, who both had their moment in the spotlight, are proof of that.
The RDMAs may also have inspired a few more fans to become "Beliebers" with a video of pop star Justin Bieber's surprise visit to a Tulsa, Oklahoma, high school. All of us were moved as we watched an Oklahoma high school student get to sing alongside her idol, who announced that he and Radio Disney were making a donation to the school through the Give a Note Foundation's Music In Our Schools program.
More than 238 million votes were cast for this year's Radio Disney Music Awards, and a fair number of those were cast in our house. My 11-year-old started out tallying up her "wins" but it didn't take long for it to sink in for all of us that at the RDMAs it's not about the Ardy—it's all about the party. "Music's biggest event for families" was, for us, a perfect instance of work-life balance. We can't wait until next year!