By Amy Opoka, Walt Disney Archives
Women have worked at The Walt Disney Studios since it opened in the 1920s. Here at the Walt Disney Archives, we love to shine a light on some of those amazing trailblazers!
Berta "Bea" Tamargo was born in 1928 in Havana, Cuba, but moved with her family to Miami when she was 10 years old. She started studying art in high school and fell in love with it.
When her family moved to Los Angeles, Bea decided to get a job at The Walt Disney Studios. She was hired as an Inker for the Ink and Paint Department in 1946. Her talent for drawing was soon recognized and she was promoted to Assistant Animator. She was one of a few women who worked in the Animation Department at that time.
Bea worked on the feature length films Cinderella (1950), Alice in Wonderland (1951), Peter Pan (1953) and Lady and the Tramp (1955). The Walt Disney Archives Photo Library is home to photos of Bea in action, including images of the artist working on Lady during the production of Lady and the Tramp in 1954.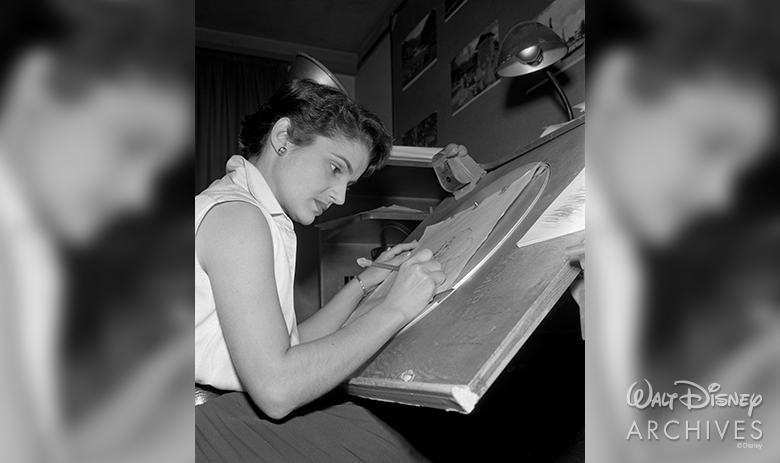 Bea's background and language skills were a valuable asset for The Walt Disney Studios as well. She was called in on many occasions to help interpret and translate for Spanish-speaking dignitaries and guests visiting the Studios. She also helped dub lines for cartoon productions with Latin American backgrounds, and even occasionally served as a live-action reference model.
With such a long list of talents, we are honored that Bea spent her formative years creating magic at the Walt Disney Studios! Thank you, Bea!