By Beth Deitchman
"How about seals?"
This was the wire sent to Walt Disney by Alfred Milotte in the early 1940s. Walt had contracted Al and his wife, Elma, to shoot film in Alaska for a planned documentary—an early foray for the Company into stories about real people and places, which Walt hoped would have guests leaving the cinema with knowledge they might not have had before. The Milottes' initial footage featured what Al referred to as "everything that moved"—fisherman, loggers, railroad workers and more. But Walt was bored by what he initially saw and urged the Milottes to capture more wildlife on film, leading to Al's fateful question. The creatures' on-screen antics captivated Walt, who replied in his own wire back to Al, "More seals."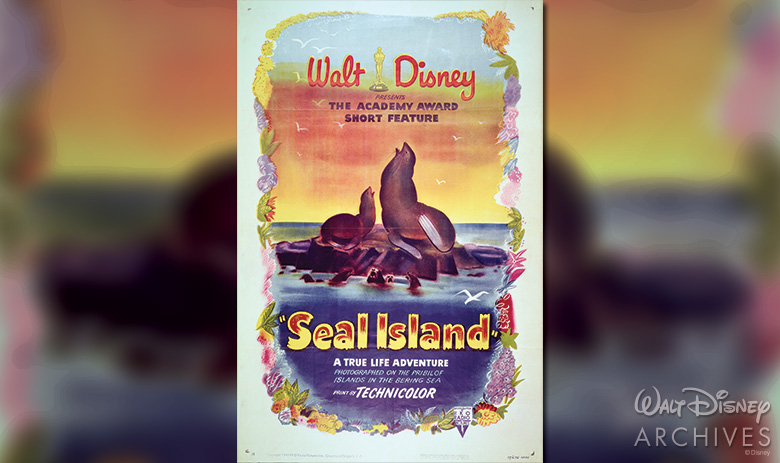 When it came time to edit the extensive footage, Walt instructed producer Ben Sharpsteen to focus solely on the seals, without regard to running time—a decision that was confirmed for Walt after a trip to Alaska, accompanied by his 11-year-old daughter Sharon, to see the breathtaking setting and the charming creatures in real life. One year later, Seal Island would be ready for release.
The Disney's distributor, RKO, balked at the thought of releasing a documentary that, at 28 minutes, was too long for a short and too short for a feature. Roy also told Walt, "They all say, 'Who wants to watch seals playing house on a bare rock?'"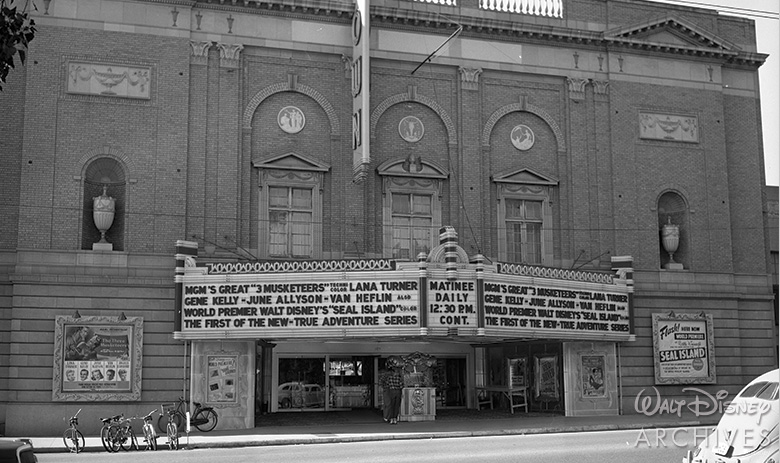 Thanks to a friend who owned the Crown Theater in Pasadena, California, and screened the film for a week in December 1948, Walt proved that there was an audience eager for nature films. The run also qualified Seal Island for Academy Award® consideration for Documentary Short Subject. It would go on to win the Oscar®—and RKO would enthusiastically distribute more of Walt's True-Life Adventures, as these nature films would be called.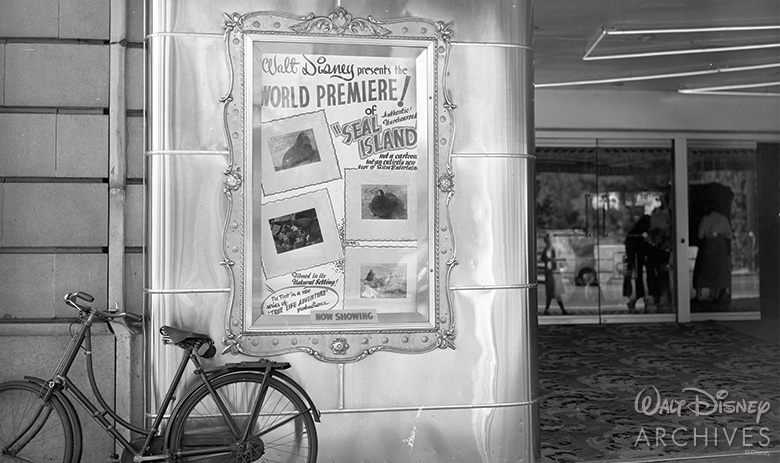 On April 21, Disney will release its latest True-Life Adventure, Born in China, through The Walt Disney Studios' Disneynature label, which launched in 2008 to bring together the world's top nature filmmakers to capture a variety of wildlife subjects and stories. The new films continue the legacy established with Seal Island and by Walt, who said, "These films have demonstrated that facts can be as fascinating as fiction, truth as beguiling as myth, and have opened the eyes of young and old to the beauties of the outdoor world and aroused their desire to conserve priceless natural assets."