He may never have been named Time magazine's Man of the Year, but Walt Disney was spotlighted on the cover of the venerable news journal twice.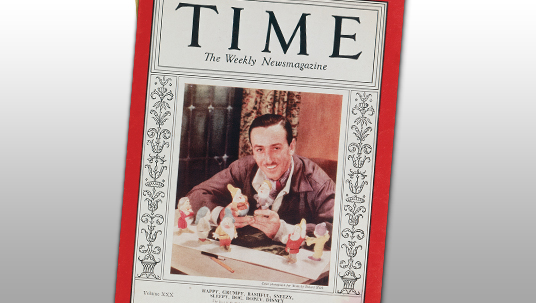 Walt first graced the cover for the December 27, 1937 issue. Snow White and the Seven Dwarfs had just premiered, and the article incorporated a glowing review of the film that was about to become a phenomenon into a tour of the Disney Studio and a profile of its namesake leader.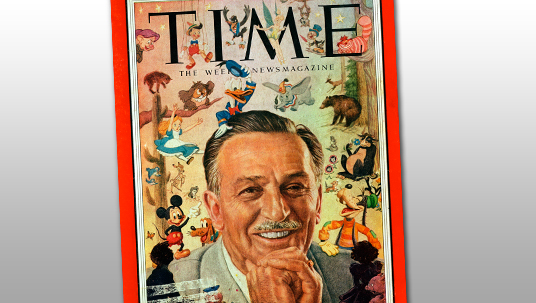 Seventeen years later to the day (or cover date), December 27, 1954, Time again showcased Walt, this time in a prestigious portrait painted by Boris "Mister Time" Chaliapin, the magazine's most prolific cover artist. The subtitle under the cover art—the actual painting is one of the treasures of the Walt Disney Archives—indicates Walt's new role as the new titan of television: "To enchanted worlds on electronic wings," for the weekly Disney television hour had become an instant sensation only nine weeks earlier. But to truly indicate Disney's expansion beyond pure animation in the 1930s to unimaginably expanded horizons, the cover story additionally reported on a strange new under-construction dream—Disneyland. For as high as Time thought Walt had flown, he had only just started to soar.