By Beth Deitchman
Mickey Mouse, Minnie, Donald, Daisy, and Goofy are off and running in the brand-new animated series Mickey and the Roadster Racers, which debuted on Disney Junior and Disney Channel this weekend. The old friends are in new roles, racing their unique transforming vehicles in competitions all around the globe; and Tim Gunn has taken on a new role for the series, as well. Gunn, beloved as the voice of Baileywick on Sofia the First and as mentor to aspiring designers on Project Runway, is lending his voice to Robbie Roberts, a world-famous—and maybe even a little world-weary—travel writer reporting on Mickey and the gang's high-speed adventures. D23 chatted with Gunn recently about his favorite Disney memories, and asked him to reveal his "Fab Five" Disney fashions…
D23: What can you tell me about your character, renowned travel writer Robbie Roberts?
Tim Gunn (TG): He's a curmudgeon; an extremely seasoned traveler who has seen everything, so for him, basically everything is guilty until proven innocent—but I will say that Mickey and company completely win him over and he ends up being a die-hard fan.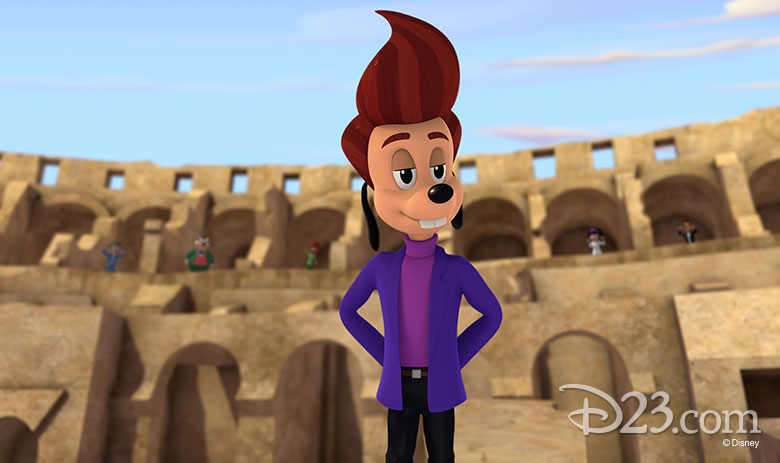 D23: On Project Runway, you're so supportive and protective of the designers, and Baileywick (on Sofia the First) has that same quality with Sofia. How is it different voicing this character?
TG: In a manner of speaking, Robbie Roberts is a more inclusive version of who I actually am—because I can be rather jaded and cynical about things—but I have an open mind and if circumstances present themselves in a way that my viewpoint can be altered, it happens. And that's exactly what happens with Robbie Roberts, which I think makes the impact even more joyous and, in some ways, more believable.
D23: When you were growing up, did you ever in your wildest dreams imagine that you would lend your voice to an animated Disney project—let alone two?
TG: I never, ever dreamed it. It's totally and completely surreal. I grew up with Mickey Mouse and Minnie and Pluto and Goofy. The first time I went to Walt Disney World in Florida, my mother took our very small family for our first trip. My niece and nephew were 4 and 7 at the time and—this is the Robbie Roberts in me—I thought, "What is this experience going to be like?" But I have to tell you, we were there for less than 24 hours and I was bitten by the entire Walt Disney World bug! I went down into the lobby of our hotel and Goofy was there, and I went running back to the rooms, saying to my niece and nephew, "Get up! Get up! Goofy's in the lobby—you've got to run!" It was very contagious!
D23: Do you have a favorite attraction?
TG: I love Peter Pan's Flight, when you're suddenly suspended over London. I found the whole thing so beautiful, I think I rode on it a dozen times.
D23: You really are a member of the Disney family now—what does that mean to you?
TG: It's a huge, wonderful honor. I get chills when I think about it and I pinch myself every day. Whenever anyone asks me if there's something that I haven't done that I want to do, I say, "Absolutely not." If nothing ever, ever happened to me again I couldn't feel more fulfilled and fortunate than I am.
We couldn't help but ask Tim Gunn to tell us his "Fab Five" fashions from all of the worlds of Disney. He, of course, didn't hesitate to "make it work."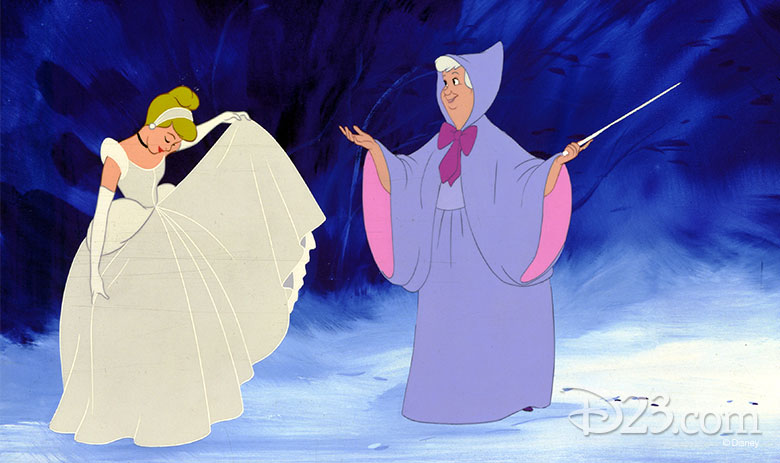 1. Cinderella in Cinderella: For me, I love all of the iconic looks, starting with Cinderella in the gown that she fled the ball in.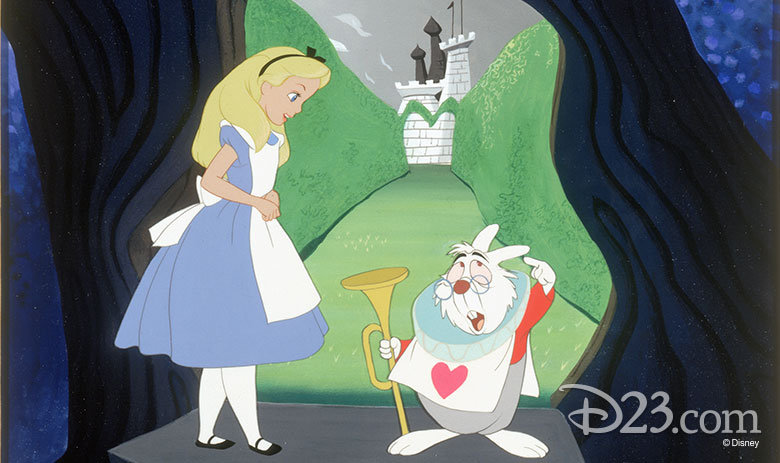 2. Alice in Alice in Wonderland: I grew up with Disney movies, and Alice in Wonderland, the animated film, is a favorite. Alice's pinafore is definitely on my list.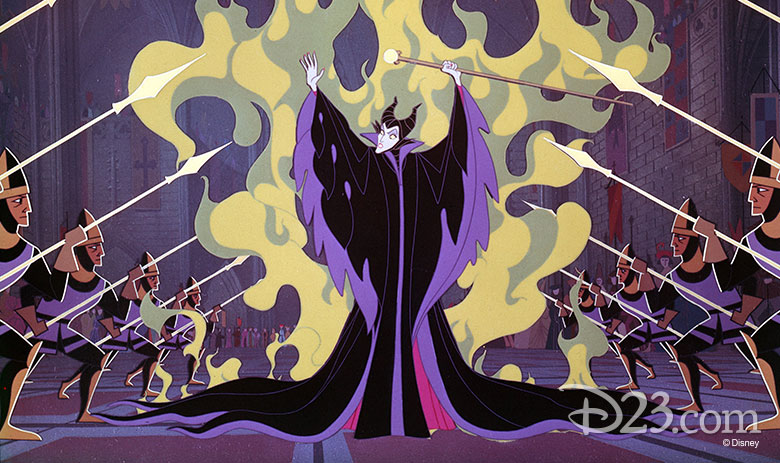 3. Maleficent in Sleeping Beauty: She totally terrified me, but I was fascinated by her outfit. The Disney characters [created] for me, my first real awareness of the power of what I now call the semiotics of clothes—that the clothes we wear send a message about how the world perceives us.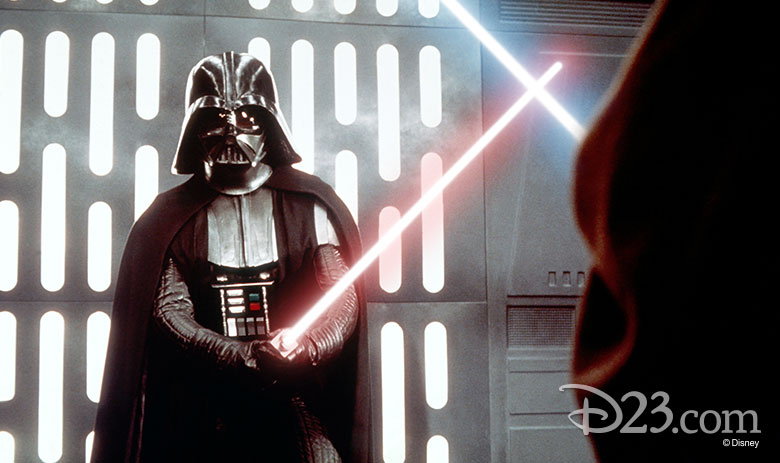 4. Darth Vader in Star Wars: Talk about allegory! Another villain, Darth Vader, [is an example of how] you can tell many things about the quality of character—or lack thereof—by what he or she is wearing.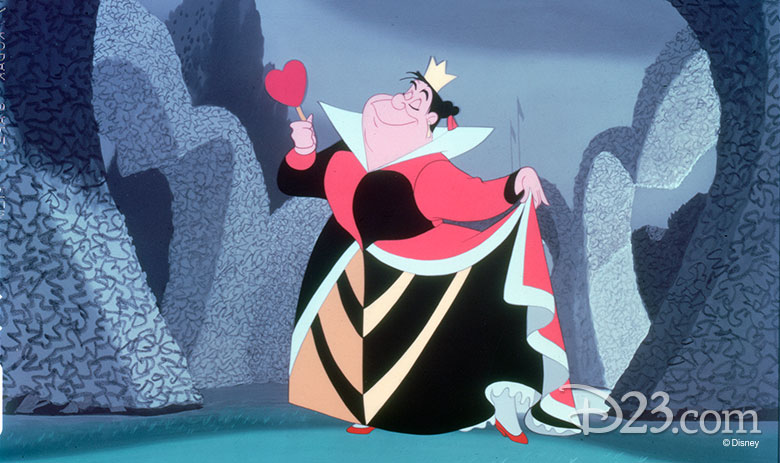 5. The Queen of Hearts in Alice in Wonderland: Red is such a color of power, and that character is in such high command of the circumstances surrounding her and what's happening. I just remember being totally captivated.