By Courtney Potter
Ah, yes—the "dog days of summer." When temperatures are still warm, but school bells start to ring across the country. It's time to put away the swimsuits and pick up the textbooks… or is it? We're all for extending summer fun for as long as possible—and thanks to several Disney Parks and Resorts, sun and sand is never out of reach.
There's nothing better than experiencing Disney magic beachside… so D23 chose a few of our favorite water-adjacent resorts and park attractions that keep the "dog days of summer" going all year long. Start planning those vacations now—and don't forget to invite us!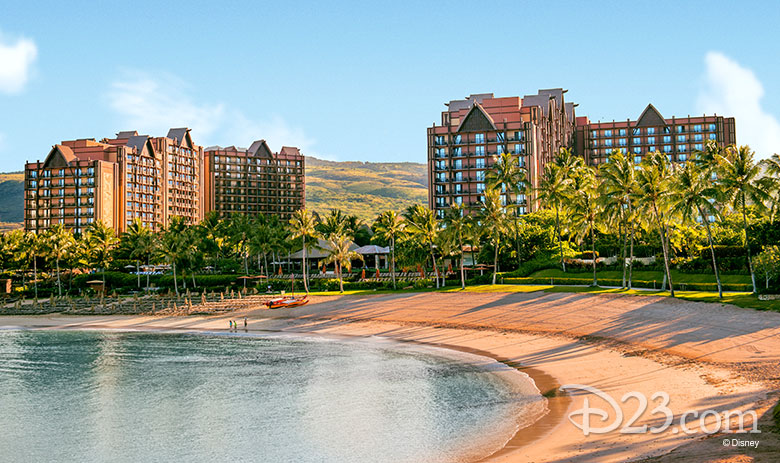 Aulani, A Disney Resort and Spa
We couldn't start our list of Disney beaches without putting this one in the very top spot. Aulani, A Disney Resort and Spa, is truly one of the most beautiful places on planet Earth! Located in Ko Olina—on the leeward coast of O'ahu, Hawaii—Aulani is inspired by the traditions and natural wonders that thrive all around it. Guests at the resort have access to a gorgeous stretch of sand that offers snorkel gear and paddleboard rentals; an amazing sailing canoe experience; tons of beach games for kids and kids-at-heart; and even a "North Shore"-style surfing experience.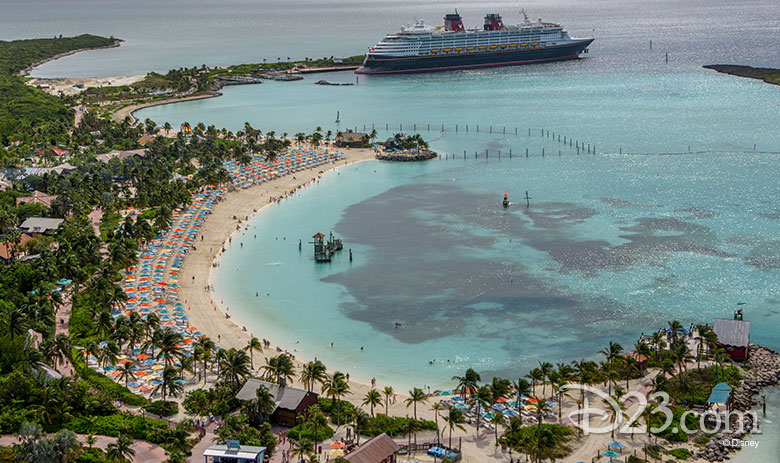 Castaway Cay
One of the highest-rated private island destinations in the world, Castaway Cay is Disney Cruise Line's very own "oasis" in the middle of beautiful blue Bahamian waters. Once you disembark (your ship literally pulls up right next to the island!), everything you need for an amazing day of sun and fun as right at your fingertips—from lounge chairs to delicious food to all manner of family-friendly entertainment. At any given point, around 60 Disney crew members live full-time on the island… helping to not only take care of DCL guests, but also preserve the surrounding coral reefs and indigenous wildlife.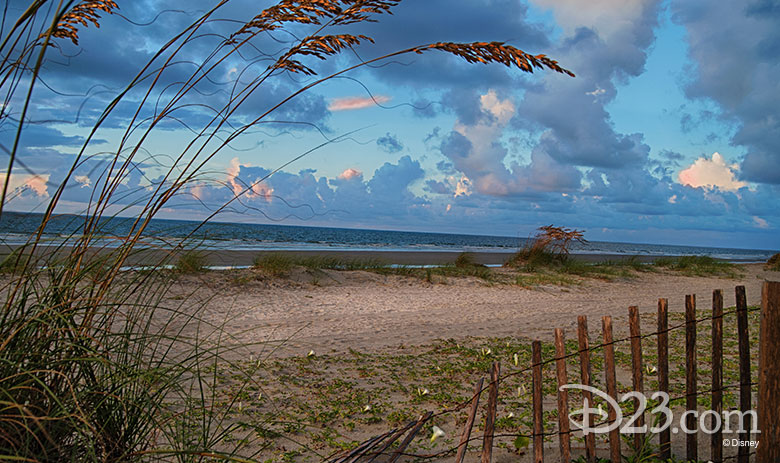 Disney's Hilton Head Island Resort
Did you know Disney has a gorgeous hotel right on the coast of South Carolina? Located on 12 miles of pristine beach, Disney's Hilton Head Island Resort was conceived to evoke the spirit of a 1940s hunting and fishing lodge. Families can rent a beach buggy to tour the grounds; swim in the Big Dipper pool; partake in a good, ol'-fashioned campfire sing-along; and (depending on the season) enjoy some tasty seafood "vittles" during Edmund's Family Low-Country Boil. Golf enthusiasts can revel in several award-winning courses right nearby. And true Disney fans will be pleased to know Hilton Head Island is only a five-hour drive from Walt Disney World Resort.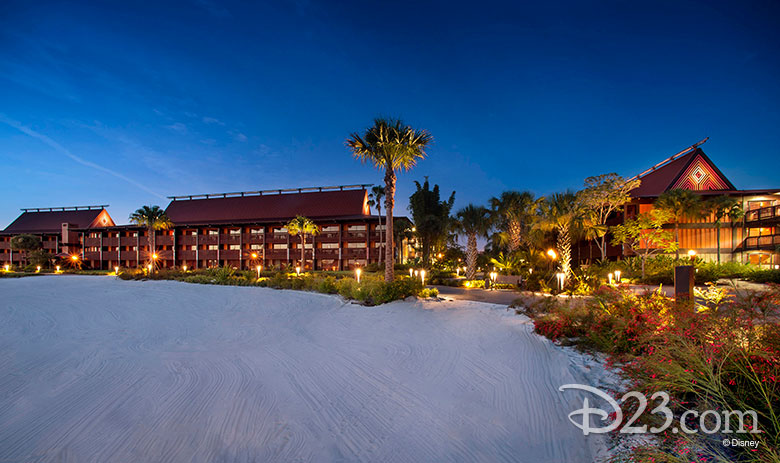 Disney's Polynesian Village Resort
The original Polynesian Village Resort was one of the first two on-site hotels when Walt Disney World opened in 1971. After a refresh in 2014, the resort now boasts some truly incredible Disney Vacation Club villas and bungalows that sit right atop the water! White-sand beaches welcome all guests to a tropical retreat that brings the South Pacific to life… and the best part? Everything's only steps away from the Magic Kingdom!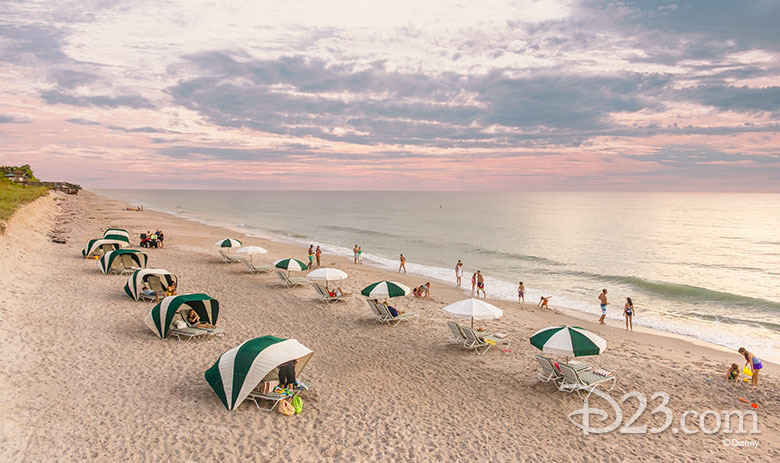 Disney's Vero Beach Resort
Located along Florida's "Treasure Coast," about two hours southeast of Walt Disney World, Disney's Vero Beach Resort literally puts the beach at your doorstep… but that's not all. The resort sits next to a state park, a botanical garden, and an incredible river preserve that's home to 36 rare and endangered species and a whopping one-third of America's manatee population! With barbecue grills and grocery delivery available, this resort is a summertime (or, really, anytime) "home away from home."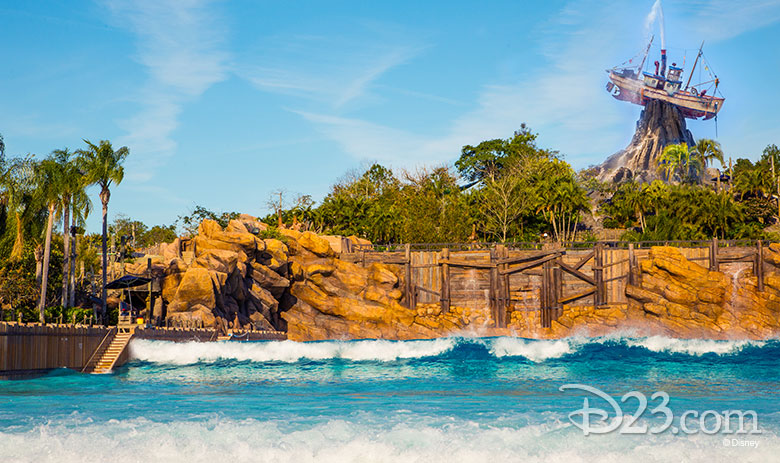 Typhoon Lagoon's Surf Pool
Ever wanted to see North America's largest wave pool? Then hang-10 over to Walt Disney World's Typhoon Lagoon! At the park's Surf Pool, visitors experience swells up to six feet tall—waves so big they create their own watery "sonic boom." Make sure you check out the chalkboard near the edge of the beach for each day's wave schedule… and don't worry, if you're not a "big kahuna," you can while away the hours lounging on the beautiful white-sand beach.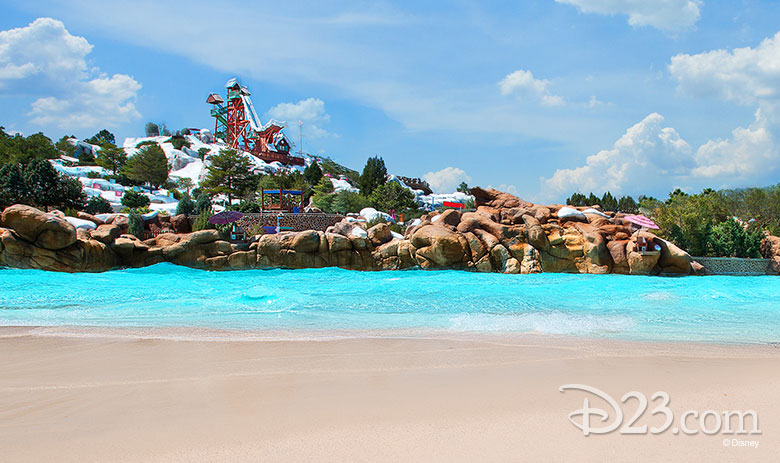 Blizzard Beach's Melt-Away Bay
Our pals down at Walt Disney World have not one, but two water parks available for all manner of year 'round summer-y fun! Float your cares away at Blizzard Beach's one-acre Melt-Away Bay; waves here are shorter than Typhoon Lagoon's Surf Pool—all the better for grabbing an inner tube, bobbing along the water, and catching some rays. But families who'd rather stay dry can watch the action from the nearby sandbar.