By Courtney Potter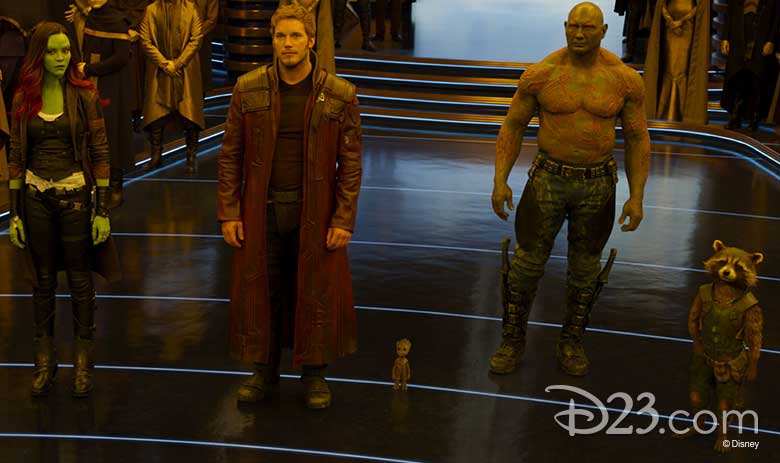 ABC's The Wonderful World of Disney Returns with Guardians of the Galaxy
Mark those calendars for the return of ABC's The Wonderful World of Disney! Yes, the beloved series will make its way back onto our TV screens (or streaming device of choice) beginning Wednesday, September 23, when it features the network broadcast premiere of Marvel Studios' Guardians of the Galaxy.
Lest you're drawing a blank on the hilarious, action-packed plot of the 2014 hit, here's a refresher: A bounty is placed on impetuous adventurer Peter Quill/Star-Lord (Chris Pratt) after he steals a mysterious orb coveted by the powerful villain Ronan (Lee Pace). To evade Ronan once and for all, Quill is forced to forge an unlikely alliance with a quartet of misfits—Rocket (voice of Bradley Cooper), a gun-toting raccoon; Groot (voice of Vin Diesel), a tree-like humanoid; Gamora (Zoe Saldana), an enigmatic assassin; and Drax the Destroyer (Dave Bautista), a vengeful warrior. But when Quill discovers the true power of the orb and the threat it poses, he must rally his ragtag team for a last stand… all while the cosmos' fate hangs in the balance.
The Wonderful World of Disney presents iconic feature films currently available on Disney+ in primetime on ABC. Pop some corn and settle in!
5 Fantastic Things to Watch This Weekend
Speaking of assembling snacks and finding the comfiest spot on the couch, here's what you can expect for some choice viewing from around the worlds of Disney this very weekend. If it's a sports-related rom-com you're craving, 2002's Bend It Like Beckham debuts on Disney+ beginning Friday, September 18. And for fans of all things TV, you positively cannot miss the 72nd Primetime Emmy® Awards, hosted by Jimmy Kimmel, airing live at 8 p.m. ET on ABC. With Kimmel at the helm—and nominees reporting in virtually—it's sure to be a supremely memorable night… Read up on all these, and more, by clicking here.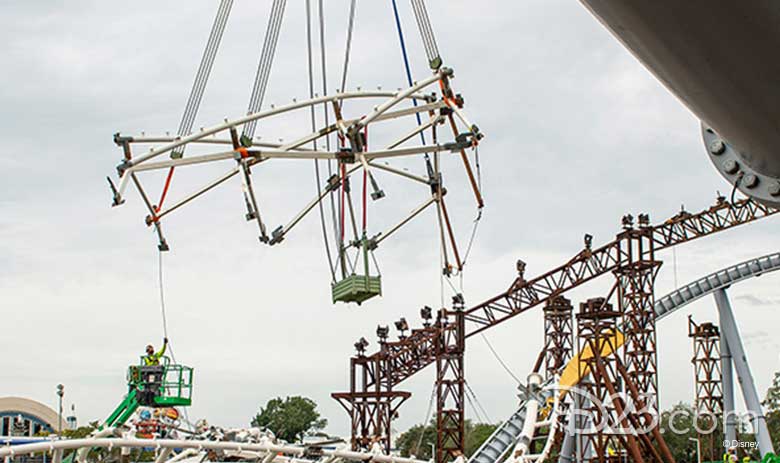 Big Milestone for Construction of TRON Lightcycle / Run at Magic Kingdom Park
Here's some great scoop out of Walt Disney World Resort: Walt Disney Imagineering has just reached a major milestone in the development of TRON Lightcycle / Run at Magic Kingdom park. This week, our pals at the Disney Parks Blog shared pictures of the very first piece of canopy being installed in what will become an instant iconic attraction—and portal to The Grid in Tomorrowland at Magic Kingdom Park.
This was the first of nearly 40 pieces that will create a dramatic "curved wave" canopy, known as the Upload Conduit. Zach Riddley, Walt Disney World Site Portfolio Executive, Walt Disney Imagineering, told the blog that "each section is strategically assembled before installation, including alignment of the steel, welding, grinding, some painting, and electrical work. It's an intricate process and something we'll get to see rise before our eyes over the coming weeks and months."
The massive, awe-inspiring canopy will swirl organically over guests as they race beneath it aboard a Lightcycle, which serves as a digital bridge for their transition into The Grid. Dynamic stripes of lights will follow along the canopy as the Lightcycles speed by, which is sure to look truly stunning to riders and bystanders alike. We can't wait to see the whole thing in action!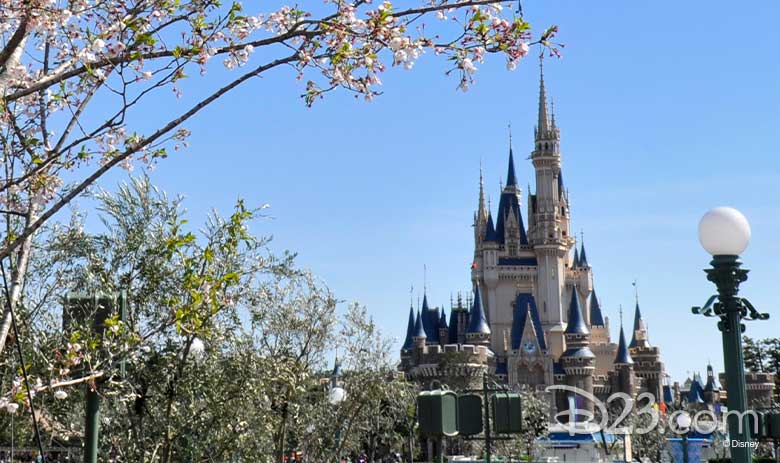 Tokyo Disneyland Celebrates All-New Fun Beginning September 28
In other Disney Parks and Resorts news: It's the largest expansion in the park's history, and it all kicks off later this month… If you've kept those eyes peeled here at D23.com, you know that Tokyo Disneyland has been gearing up for the big reveal of incredible new fun stretching across Fantasyland, Tomorrowland, and Toontown—and now we know when guests will be able to experience the magic for the first time! Disney Parks Blog just this week announced that these new attractions, restaurants, and shops will debut on Monday, September 28.
The additions to Fantasyland will bring Disney's iconic 1991 animated film Beauty and the Beast to life through the Enchanted Tale of Beauty and the Beast attraction, themed shops, and all-new dining locations. Over in Tomorrowland, guests will experience the fresh new The Happy Ride with Baymax attraction inspired by the Oscar®-winning 2014 hit Big Hero 6. Meanwhile, Toontown will offer a new Disney Character greeting experience called Minnie's Style Studio, and guests will find new delectable delights at The Big Pop, a specialized popcorn shop.
Congrats to all involved, and let the celebrations commence!
The Mandalorian Season 2 Trailer Revealed!
Show of hands—who's already counting down the days until the brand-new season of The Mandalorian begins on Disney+? (Truth be told, we've been counting down basically since we watched the final episode of season one.) We've still got a little over a month to go before the title character, portrayed by Pedro Pascal—and his ridiculously adorable sidekick, the Child—return, but just this week we were gifted with a brand-new second-season trailer to help tide us over… If you haven't already, check it out, above!
The next season will find this dynamic duo continuing their journey, facing enemies and rallying allies as they make their way through a dangerous galaxy in the tumultuous era after the collapse of the Galactic Empire. In addition to Pascal, The Mandalorian stars Gina Carano as Cara Dune, Carl Weathers as Greef Karga, and Giancarlo Esposito as Moff Gideon. Episode directors this time 'round include such notables as Disney Legend Jon Favreau, Dave Filoni, Bryce Dallas Howard, Rick Famuyiwa, Weathers, Peyton Reed, and Robert Rodriguez. Look for season two of The Mandalorian beginning Friday, October 30, streaming only on Disney+.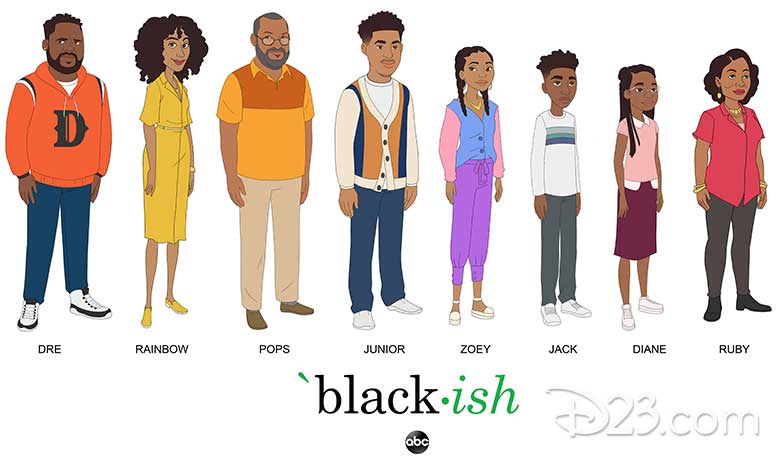 Character Art Revealed for All-New Animated Episode of ABC's black-ish
We were already totally tickled by the thought of a fully animated episode of ABC's hit series black-ish—but now that we've seen the character art for the special event, we seriously can't wait! Take a look at the fun animated version of the Johnson family in the just-released image, above.
The animated half-hour is part of a special one-hour event on Sunday, October 4, beginning at 10 p.m. EDT (ahead of the show's season premiere on Wednesday, October 21). First up, in "Election Special Pt. 1," Junior (Marcus Scribner) is excited for his first time voting but discovers he's been purged from the voter polls, so he does a deep dive into why—trying to understand the systems in place for voter registration. Then, in the special animated episode, "Election Special Pt. 2," Dre's (Anthony Anderson) colleague Stevens (Peter Mackenzie) makes an ill-advised decision to run for Congress, so Dre enlists his family's help and campaigns against him… but gets caught up with fundraising and private interest groups. Both parts of the special are directed by Oscar® winner Matthew A. Cherry (Hair Love).
Just a head's up, for planning purposes: Airdate and timing for this special are subject to change due to the NBA Finals schedule.
Just Announced: Disney+ to Debut The Wonderful World of Mickey Mouse
Come along and sing a song, and join the jamboree—an all-new animated shorts series is coming to Disney+, starring the one and only Mickey Mouse! From the good folks behind Disney Channel's Emmy® Award-winning Mickey Mouse cartoon shorts comes The Wonderful World of Mickey Mouse, premiering on the streaming service on Mickey's birthday, November 18. Read all the news that's currently fit to print about the series by clicking right here.