By Beth Deitchman
Beauty and the Beast has been a fairy tale for hundreds of years, but it was Disney Legend Howard Ashman who made it the "tale as old as time." Disney fans have always had collections, but it was Ashman who inspired us to embrace them as "whozits and whatzits galore." The documentary Howard, debuting Friday, August 7, on Disney+, reveals the untold story of the brilliant lyricist behind the animated classics The Little Mermaid, Beauty and the Beast, and Aladdin, through interviews with those who knew and loved him best, as well as archival footage featuring Ashman himself.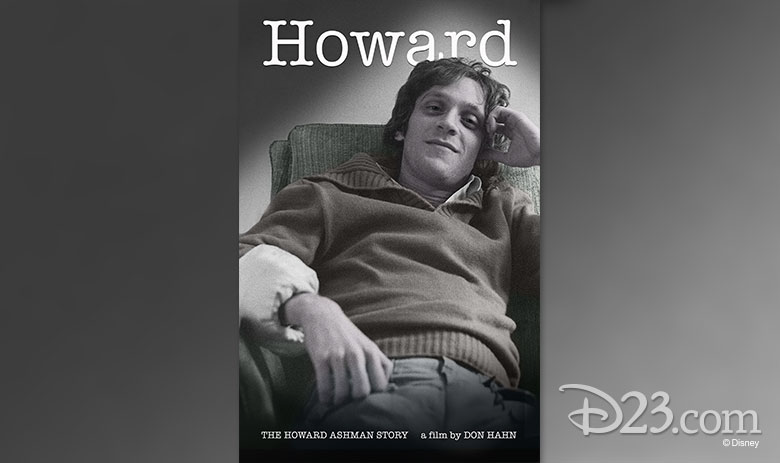 "I'd been afraid of writing lyrics," Ashman says, as he talks about his incredible creative journey in an early interview featured in Howard. Ashman began his theatrical career as a book writer of musicals, a role that he found unsatisfying. He explains, "I got very frustrated because there were things that I wanted the songs to do, and I found it very—I didn't know why I wasn't just doing it, and I was shy about writing lyrics. And then I started writing them, found out not only that I was very good at it, but mostly that I like writing lyrics better than anything in the world. Writing lyrics is a lot more fun than writing dialogue, for me."
Ashman's lyrics, paired with equally unforgettable melodies by his creative partner, Disney Legend Alan Menken, are a huge reason why The Little Mermaid, Beauty and the Beast, and Aladdin transcended their initial big-screen releases and have lived on for decades, often taking new forms. All three titles have come to life on Broadway and in theme parks; and live-action adaptations of Beauty and the Beast and Aladdin both enjoyed blockbuster releases in 2017 and 2019, respectively. A live-action reimagining of The Little Mermaid is currently in the works, with Halle Bailey set to star as Ariel and Rob Marshall to direct.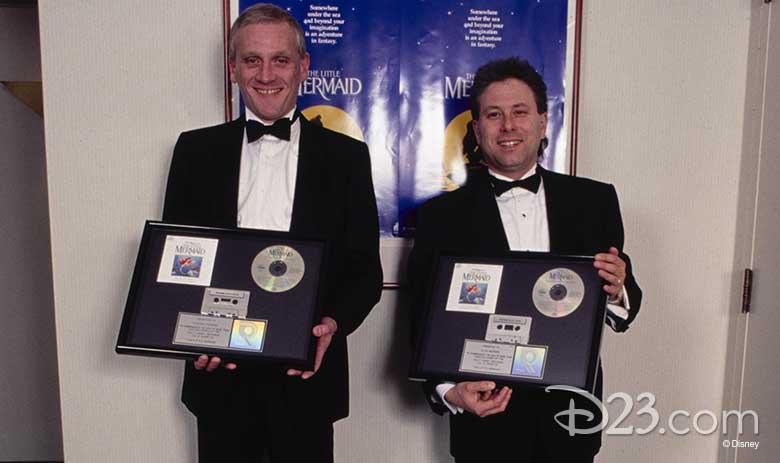 Every song penned by Ashman and Menken plays a tremendous role in its respective film, driving the plot, and furthering the development of the primary characters. By way of example, The Little Mermaid's "Poor Unfortunate Souls" not only introduces Ursula the Sea Witch and ensures her status as Disney villain extraordinaire, but takes Ariel from mermaid siren to voiceless human in under three minutes. As if that isn't enough, the songs are catchy as all get-out, and feature wordplay by Ashman that ranges from brilliantly simple to crazily complex.
At D23, we take inspiration quite often from the lyrics of Howard Ashman. Here are just a few of our favorites.
"Part of Your World"—The Little Mermaid
This song made the aforementioned whozits and whatzits part of our everyday vocabulary—along with gadgets and gizmos aplenty and a score of thingamabobs. It's also representative of an Ashman musical icon, the "I want" song, which the lyricist maintained every lead character has to have. In Howard, he talks about "Part of Your World," explaining, "It's [Ariel's] dream. You're not going to miss what the film's about. That's the central issue of the entire film. By having her sing it, it makes that point indelibly."
"Under the Sea"—The Little Mermaid
The Caribbean-influenced "Under the Sea," winner of the Oscar® for Best Original Song in 1989, finds Sebastian determined to dissuade Ariel from going up on land, imploring her to stay beneath the surface: "Darling, it's better down where it's wetter." (Take it from D23!) Ashman also provided us the perfect Disney take on a time-honored saying with, "The seaweed is always greener in somebody else's lake."
"Beauty and the Beast"—Beauty and the Beast
The 1991 animated classic's title song also garnered an Oscar for Ashman and Menken, who accepted the award at the 1992 Academy Awards® with Ashman's longtime partner, Bill Lauch, after the lyricist's passing. The song is so inextricably linked to the film that its opening lyric has become synonymous with it. There are many stories that endure for generations, but only one "tale as old as time."
"Belle"—Beauty and the Beast
Never has a morning greeting been so joyful as the chorus of "bonjours" and "good days" featured in Belle's eponymous "I want" song. But it's Belle's "dreamy far-off look and her nose stuck in a book" that continue to strike a chord with every dreamer who has always believed that "there must be more than this provincial life!"
"Be Our Guest"—Beauty and the Beast
In this lively number, sung by Beast's household objects, Ashman's lyrics beckoned Belle to "try the grey stuff (It's delicious. Don't believe us? Ask the dishes!)," and it became a real-life tasty treat enjoyed at Disney parks around the world (or at home, thanks to this recipe from our friends at the Disney Parks Blog).
"Friend Like Me"—Aladdin
This song—a tour du force performance by Genie—and the sentiment behind it are intended to provide Aladdin with a splashy display of the breadth of Genie's magical powers. Upon first listen, the promise that "you ain't never had a friend like me" is salesmanship, not a heartfelt declaration of friendship at all. But for Disney fans who have loved Aladdin since the animated feature's 1992 debut and cherish the powerful relationship that ultimately forms between the pair, the phrase takes on a more poignant meaning that resonates long after the movie ends.