By Courtney Potter
A special look at Disney's Christmas 2018 film, and news about the new Cirque du Soleil show coming soon to Disney Springs … See more, along with other news from around Disney, in this week's news briefs!
Next Christmas, Visit The Nutcracker and the Four Realms
It's a film that'll debut in theaters Christmas 2018… we know—it's a little ways off, but that just adds to the anticipation, right? And after you see this sumptuous trailer, above, we think you'll agree.
Directed by Lasse Hallström, Disney's The Nutcracker and the Four Realms takes you into E.T.A. Hoffmann's classic story like never before. All young Clara (Mackenzie Foy) wants is a key—a one-of-a-kind key that unlocks a box holding a priceless gift from her late mother. A golden thread, presented to her at godfather Drosselmeyer's (Morgan Freeman) annual holiday party, leads her to the coveted item… which promptly disappears into a strange and mysterious parallel world. It's there that Clara encounters a soldier named Phillip (Jayden Fowora-Knight), a gang of mice, and the regents who preside over three Realms: Land of Snowflakes, Land of Flowers, and Land of Sweets.
Clara and Phillip must brave the ominous Fourth Realm, home to the tyrant Mother Ginger (Helen Mirren), to retrieve Clara's key and hopefully return harmony to the unstable world. Also starring Keira Knightley as the Sugar Plum Fairy and featuring a special performance by ballet star Misty Copeland, The Nutcracker and the Four Realms will pirouette onto a screen near you on November 2, 2018.
Save the Date!
Be sure to mark these upcoming Disney events on your calendar:
D23 and Walt Disney Archives


January 12, 2018


Lunch with a Disney Legend—Bob Gurr


January 13, 2018


The Official Walt Disney Studios Tour—Presented by D23


February 2, 2018


D23 Member Night at Disney's Aladdin at the Hollywood Pantages Theatre


February 20, 2018


D23 Member Night at Disney's The Lion King in Orlando
Parks


November 9, 10, 12, 14, 16, 17, 26 and 28. December 1, 3, 5, 7, 8, 10, 12, 14, 15, 17, 19, 21 and 22




Mickey's Very Merry Christmas Party at Walt Disney World Resort




November 10–January 7




Holidays at the Disneyland Resort




January 12-February 19




Epcot International Festival of the Arts




February 28–May 28, 2018




Epcot International Flower & Garden Festival




March 2–April 12, 2018




Disney California Adventure Food & Wine Festival




April 13, 2018




Pixar Fest begins at the Disneyland Resort




Summer 2018


Star Wars: Pixar Pier opens at Disney California Adventure


2019


Star Wars-Themed Lands Opening at Disneyland and Walt Disney World



Studios




February 16, 2018


Marvel Studios' Black Panther opens in U.S. theaters


March 9, 2018


Disney's A Wrinkle in Time opens in U.S. theaters


May 4, 2018


Marvel Studios' Avengers: Infinity War opens in U.S. theaters


June 15, 2018


Incredibles 2 opens in U.S. theaters


Television




December 1–25, 2017


Disney|ABC's 25 Days of Christmas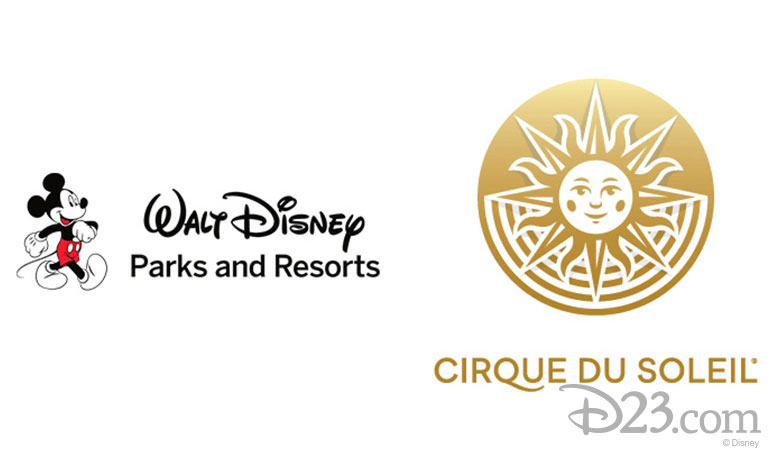 Disney to Collaborate with Cirque du Soleil on New Show for Disney Springs
There's probably no one better to create a mesmerizing show all about Disney animation than Cirque du Soleil. And, while we're sad to see La Nouba (the current Cirque show at Disney Springs) take its final bow on New Year's Eve, we're extremely excited for what's to come…
Nearly two decades after teaming up to bring La Nouba to the stage, Disney and Cirque du Soleil Entertainment Group are now working together on a new collaboration! According to our pals over at Disney Parks Blog, this original show will pay homage to Disney's rich history of animated films, with a vivid story told in a way that only Cirque du Soleil can deliver. "We are incredibly inspired by Disney's immense creative universe," explains Daniel Lamarre, President and CEO of Cirque du Soleil Entertainment Group. "We are convinced that bringing Disney's magic to life on stage will touch audiences and bring them back to their childhood."
Keep your eyes peeled for more information about this new show as it develops…
The Walt Disney Company to Acquire Certain Businesses of Twenty-First Century Fox, Inc.
There was a big announcement from The Walt Disney Company last week… and in case you haven't read too much about it, D23.com has the complete details.
Learn About Pixar Pier's New Incredicoaster
Fans of The Incredibles, listen up! This summer, Pixar Pier at Disney California Adventure (DCA) park will introduce the Incredicoaster—a new experience featuring characters from the 2004 animated film.
A super(hero) combination of character figures, lighting, and cool special effects will bring the action to life as the Parr family races alongside you in an attempt to catch baby Jack-Jack! In the video above, Imagineers working on the project give us a behind-the-scenes look at the Incredicoaster, and how they approach storytelling on a high-speed attraction.
Don't miss your chance to race along with the Parrs at DCA in Summer 2018!
Ron Clements and John Musker Honored by Art Directors Guild
Amazing news for the directors of Disney favorites like Aladdin, The Princess and the Frog, and Moana… Just this week, the Art Directors Guild (ADG) announced it will present its prestigious William Cameron Menzies Award to the legendary, Oscar®-nominated filmmaking team of Ron Clements and John Musker. The award—which recognizes the duo's innovative artistic work on numerous beloved Disney animated features—will be presented at the ADG's 22nd Annual Excellence in Production Design Awards on January 27, at the Ray Dolby Ballroom at Hollywood and Highland.
The ADG's spotlight of Ron and John's animation achievements is especially meaningful this year, as the guild will debut its new award category, Excellence in Production Design for an Animated Feature Film, in recognition of the growing importance of animated features. Additionally, Kathleen Kennedy, Oscar-nominated producer and president of Lucasfilm, will be honored with the 2018 Cinematic Imagery Award.
Congratulations all around!
Marvel Rising: The Next Generation of Marvel Heroes is Here!
We received a Marvel-related gift under the tree this week, with the recent announcement of a brand-new animation franchise. Marvel Rising is a multi-platform franchise starring the next generation of Marvel heroes—and it's set to launch in 2018! The program will begin with six, four-minute digital shorts that spotlight Spider-Gwen with her new secret moniker, Ghost-Spider, and introduce audiences to the world of Marvel Rising.
Following the shorts, a feature-length animated film, Marvel Rising: Secret Warriors, will premiere later in 2018. Meet the characters—and all-star voice actors behind the all-new franchise, including Dove Cameron and BooBoo Stewart from Disney's Descendants, as well as Chloe Bennet, Tyler Posey, and Kim Raver—in the video above.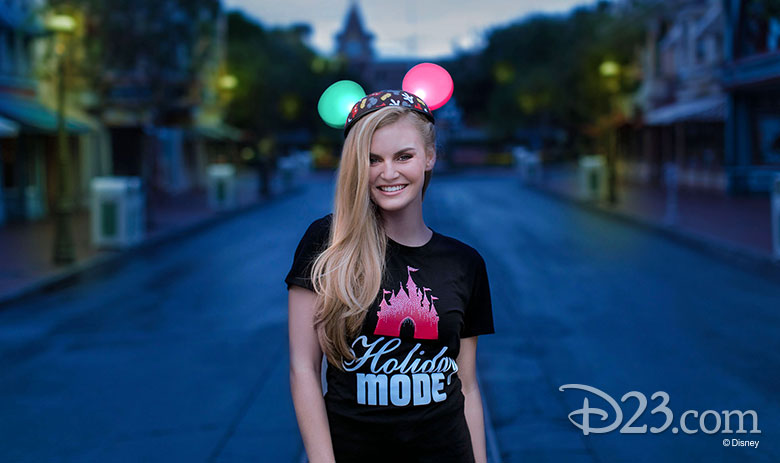 Make Disney Magic at Home (and at Disney Parks) with 3.0 Connected Ear Hats
We're officially in the future, y'all! Disney Parks now offers Bluetooth-enabled "Made with Magic: 3.0 Connected Ear Hats"—and they're able to glimmer and shine both inside your favorite Disney park, as well as in your very own home… Isn't technology grand?
The ears are the latest in a cool, colorful collection of accessories that light up (and flash to the beat) during popular nighttime shows at Disneyland and Walt Disney World Resorts. But this new hat interacts at home in an amazing never-before-seen way: By using the in-app Color Remote on the Shop Disney Parks app, guests can change the color and speed of the strobe effect on the hat's ears. Plus, the app can also sync the hat with special TV broadcasts, including Disney Parks Magical Christmas Celebration, airing on ABC this Christmas morning, December 25.
You can find this new ear hat right now at select merchandise locations through Disney Parks, or by visiting ShopDisneyParks.com.