By Zach Johnson
Get ready to fall in love with ABC's fall schedule.
The fun began earlier this week with the return of Dancing with the Stars (Mondays at 8|7c), which saw a diverse group of actors, athletes, hosts, musicians, and even a politician stepping outside of their comfort zones and competing for the coveted Mirrorball trophy. This year's celebrity contestants include Lauren Alaina, Ally Brooke, Hannah Brown, Karamo Brown, Kate Flannery, Ray Lewis, Kel Mitchell, Lamar Odom, Sean Spicer, James Van Der Beek, and Mary Wilson; after supermodel Christie Brinkley suffered injuries while rehearsing for the premiere, her daughter, Sailor Brinkley-Cook, was tapped to replace her for the remainder of the season.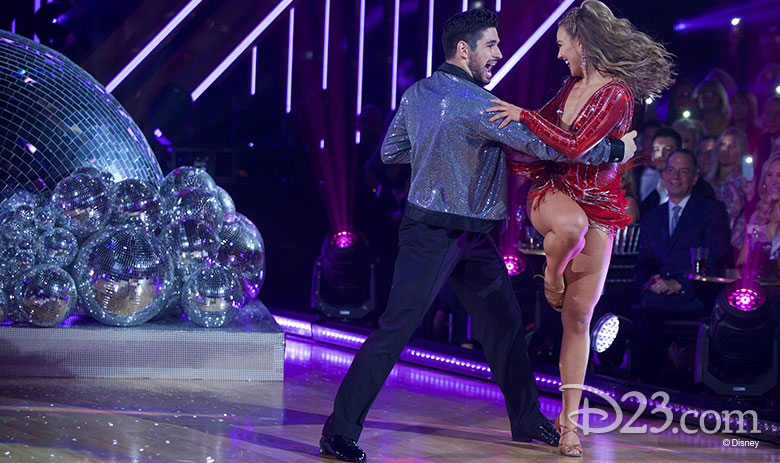 Returning professional dancers include Brandon Armstrong, Lindsay Arnold, Alan Bersten, Cheryl Burke, Witney Carson, Val Chmerkovskiy, Sasha Farber, Jenna Johnson, Keo Motsepe, Peta Murgatroyd, Gleb Savchenko and Emma Slater. Daniella Karagach and Pasha Pashkov joined as new professional dancers. Co-hosts Erin Andrews and Tom Bergeron are back, as are judges Len Goodman, Carrie Ann Inaba and Bruno Tonioli. (Episodes are available Tuesdays on ABC.com, the ABC app and Hulu.)
Four new shows are joining the ABC family this season: mixed-ish (Tuesdays at 9|8c), Emergence (Tuesdays at 10|9c), Stumptown (Wednesdays at 10|9c) and Kids Say the Darndest Things (Sundays at 8|7c). This also marks the eleventh and final season of the Emmy®- and Golden Globe®-winning comedy series Modern Family, as well as the sixth and final season of How to Get Away with Murder, for which Viola Davis won the Emmy for Outstanding Lead Actress in a Drama Series in 2015 and is nominated again this year.
Before the new shows premiere on ABC, we interviewed the stars at the 2019 Summer Press Tour in Beverly Hills to learn more about their respective series and what viewers can expect: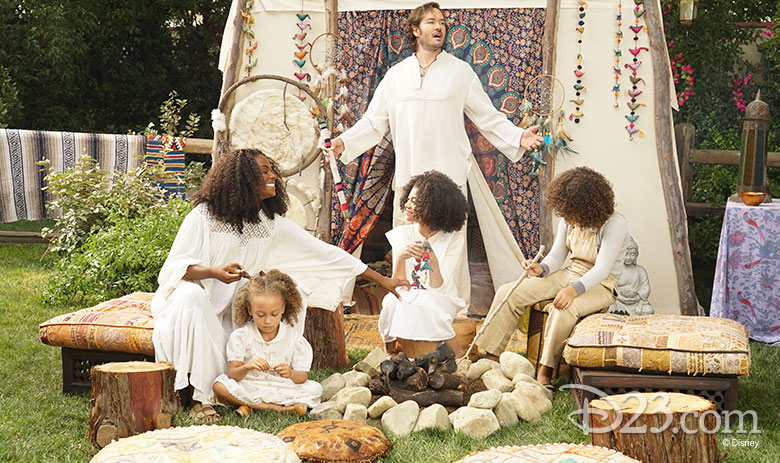 mixed-ish
A spinoff of the hit comedy black-ish, the series traces the origins of Johnson family matriarch Rainbow (played by executive producer Tracee Ellis Ross in black-ish and Arica Himmel in mixed-ish) and her experiences growing up in a mixed-race family in the 1980s. "Once I read the script I was like, 'Ah! Got it. I'm down,'" recalls Tika Sumpter, who stars as Rainbow's mother, Alicia. "And the characters are so well thought out." Adds Mark-Paul Gosselaar, who plays Rainbow's father, "This feels like a dream job. We're so thankful to be a part of this -ish world."
The series begins when the Johnsons relocate to the suburbs following a raid on the hippie commune they call home. Now, Rainbow and her siblings (Mykal-Michelle Harris, Ethan William Childress) must learn to adjust to a school in which they're seen as neither black nor white—a concept Sumpter was keen to explore. "The -ish world knows how to create relevant content, where it's not smacking you in the face," Tika says. "It's just there—and you're part of it."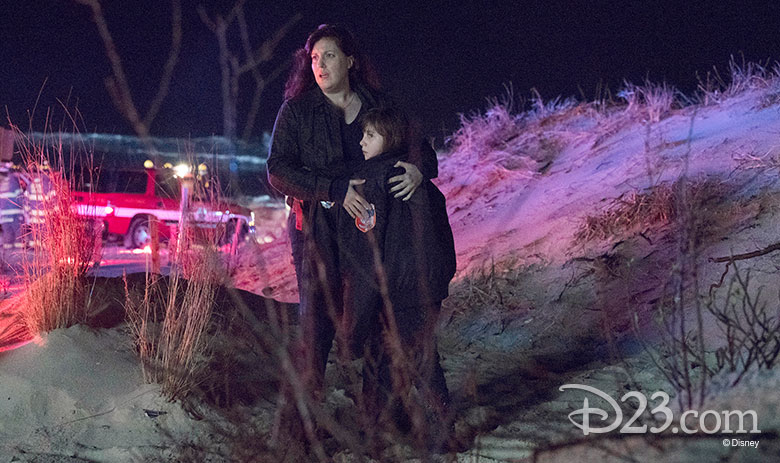 Emergence
This genre thriller follows police chief Jo Evans (Allison Tolman), who takes in an unaccompanied minor (Alexa Swinton) she finds near the site of a mysterious accident. Adding to the mystery: The young girl who has zero memory of what happened! The investigation draws Jo into a conspiracy larger than she ever imagined, and the girl's identity is at the center of it all. One of the things that makes Emergence unique is that it moves at a rapid pace. "I was surprised when I heard the full season pitch," Allison admits. "Things I thought would be season-long reveals, the producers were like, 'No, we'll get there in maybe four or five episodes.' I was like, 'Where are we going to go from here?' But steadily, every episode, there's a little bit more of a reveal."
Emergence also stars Ashley Aufderheide as Mia Evans, Robert Bailey Jr. as Chris Minetto, Zabryna Guevara as Abby Frasier and Owain Yeoman as Benny Gallagher, with Clancy Brown as Ed Sawyer and Donald Faison as Alex Evans. Donald, whose character maintains an amicable relationship with his ex-wife, Jo, says the series has a bit of everything ("comedy, drama, sci-fi"), but at its heart, it's a show about family. Says Allison, "It's a very modern look at a family unit."
Stumptown
Based on the graphic novel series of the same name, Stumptown centers on Dex Parios (Cobie Smulders), a strong, sharp-witted army veteran with a complicated love life, a gambling problem and a brother who's her dependent. She's a skilled PI, but her brash style puts her in the firing line of some of the worst criminals—not to mention at odds with local police officers.
Cobie was initially unfamiliar with the source material, so she made a point to read past issues of the graphic novel series from author Greg Rucka and illustrators Justin Greenwood and Matthew Southworth before signing on. "I loved it. I was really excited by it," Cobie says. "One of the reasons I said yes was getting to see the world, the tone and the characters."
The Stumptown cast also includes Jake Johnson as Grey McConnell, Tantoo Cardinal as Sue Lynn Blackbird, Cole Sibus as Ansel Parios and Adrian Martinez as Tookie, with Camryn Manheim as Lieutenant Cosgrove and Michael Ealy as Detective Miles Hoffman. "I think people should tune in because the characters are really interesting and really different," Cobie promises. "They will constantly surprise you. There's going to be a lot of twists and turns throughout the series!"
Michael Ealy certainly shares that sentiment. "I actually felt my character was underwritten in the pilot," he admits, "but what I loved about that was I couldn't tell you where he was going to go next. That excited me as an actor and that challenged me as an actor." As for Camryn? The actress was happy to see "so many powerful female characters," and she couldn't ask for better foils than Tantoo and Cobie. "I thought, 'Wow! It's about time. I want to be a part of that trio!"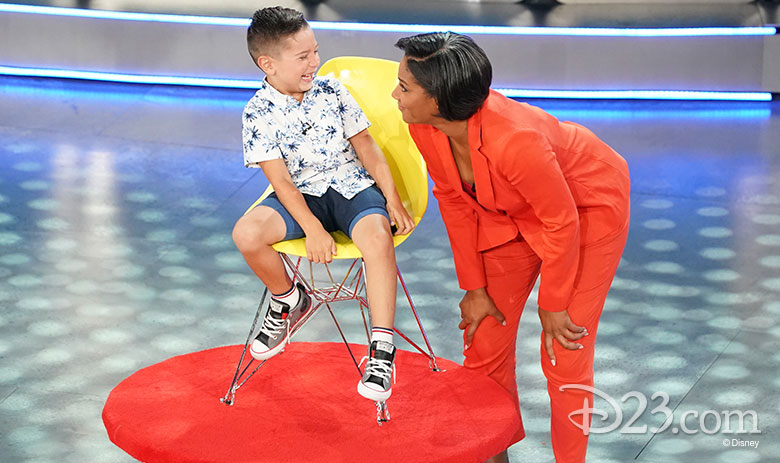 Kids Say the Darndest Things
The hilarious and ubiquitous Tiffany Haddish hosts and executive produces this new iteration of the classic variety show. The reimagined format showcases a mix of in-studio segments and taped pieces from across the country, all set in front of a live studio audience. The series will capture Tiffany's singular voice and sensibility as she interacts with real kids and their unique points of view. "I'm excited to hear what kids have to say these days because I can't understand what they are saying on social media," Tiffany jokes. "They're using too many abbreviations!"
Each episode will highlight kids' comedic perspectives in laugh-out-loud segments. Recurring bits include "Kids Rule," in which kids explain the guidelines for everything from sportsmanship to dating; "Love Talk," in which Tiffany seeks romantic advice; "I'll Be Right Back," a hidden-camera segment in which Tiffany asks kids to watch her desk when she leaves the office; "Granny Tiff," in which Tiffany, disguised as an older woman, asks for tech advice; and more.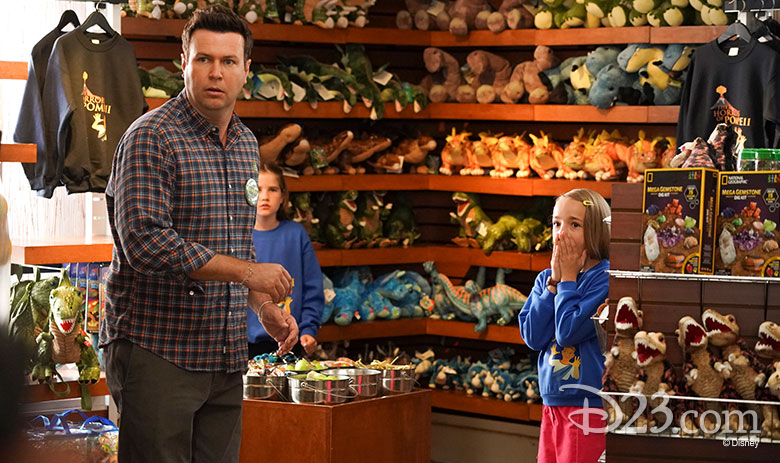 ABC's fall prime-time schedule and premiere dates are as follows:
Monday, September 23
The Good Doctor (10|9c)
Tuesday, September 24
The Conners (8|7c)
Bless This Mess (8:30|7:30c)
mixed-ish (9|8c)*
black-ish (9:30|8:30c)
Emergence (10|9c)*
Wednesday, September 25
The Goldbergs (8|7c)
Schooled (8:30|7:30c)
Modern Family (9|8c)
Single Parents (9:30|8:30c)
Stumptown (10|9c)*
Thursday, September 26
Grey's Anatomy (8|7c)
A Million Little Things (9|8c)
How to Get Away with Murder (10|9c)
Friday, September 27
American Housewife (8|7c)
Fresh Off the Boat (8:30|7:30c)
20/20 (9|8c)
Sunday, September 29
America's Funniest Home Videos (7|6c)
Shark Tank (9|8c)
The Rookie (10|9c)
Sunday, October 6
Kids Say the Darndest Things (8|7c)
* Denotes a series premiere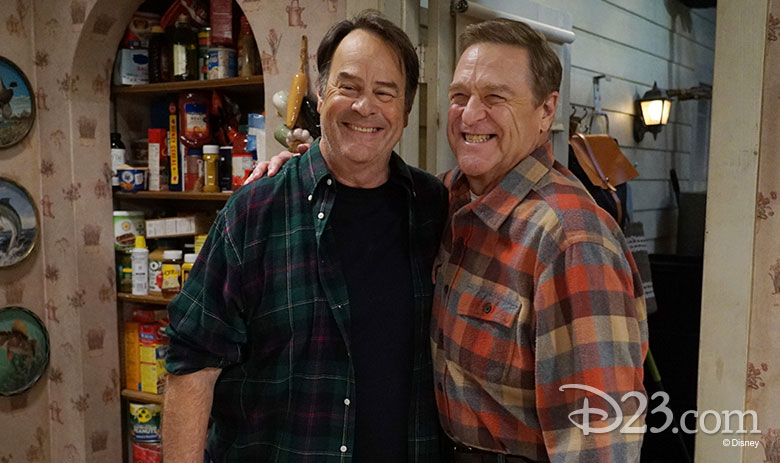 The award-winning late-night program Jimmy Kimmel Live! currently airs weeknights at 11:35|10:35c, and new mid-season series include The Baker and the Beauty, For Life and United We Fall.
Earlier this week, ABC announced cast members and creative teams from iconic television series and films will reunite in prime time in "Cast from the Past Week," beginning Monday, October 7. Featured will be actors and behind-the-scenes talent from Blues Brothers 2000, Castle, Charmed, Cheers, Crazy Rich Asians, The Drew Carey Show, Girlfriends, House, Think Like a Man and Wet Hot American Summer as they reunite with former castmates on hit ABC series!
Tune in to see House's Robert Sean Leonard in The Good Doctor on Monday, October 7; Blues Brothers 2000's Dan Aykroyd in The Conners, Wet Hot American Summer's Michael Ian Black in Bless This Mess and Girlfriends' Golden Brooks, Jill Marie Jones and Persia White in black-ish on Tuesday, October 8; Cheers' Kirstie Alley, Rhea Perlman, John Ratzenberger and George Wendt in The Goldbergs and Adam Brody in Single Parents on Wednesday, October 9; Charmed's Alyssa Milano and Holly Marie Combs in Grey's Anatomy and Jerry Ferrara in A Million Little Things on Thursday, October 10; The Drew Carey's Show Drew Carey, Ryan Stiles and Kathy Kinney in American Housewife and Crazy Rich Asians' Ken Jeong in Fresh Off the Boat on Friday, October 11; and Castle's Seamus Deaver and Jon Huertas in The Rookie on Sunday, October 13.