By D23 Team
It's hard to believe that more than three decades have passed since comic book artist Woody Wilkins (played by actor Michael Crawford) became his own super hero creation and journeyed across Europe and the Middle East in a series of comic and high-speed chases. Condorman, released in the United States on August 7, 1981, presented monumental challenges for filmmakers—from rigged explosions and crashes to aerial work at the Matterhorn and off the Eiffel Tower. Perhaps as stunning, however, is the production and publicity artwork created to help envision and communicate the spirit of the film—an aesthetic that remains wildly popular among pop culture enthusiasts.
In honor of the film's 35th anniversary, we present a collection of rare artwork sure to excite any fan of Condorman, courtesy of the Walt Disney Archives.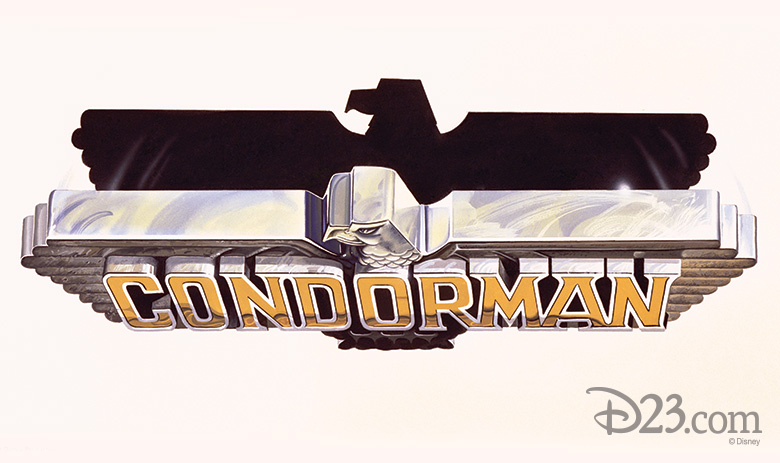 Condorman title artwork, created for publicity purposes.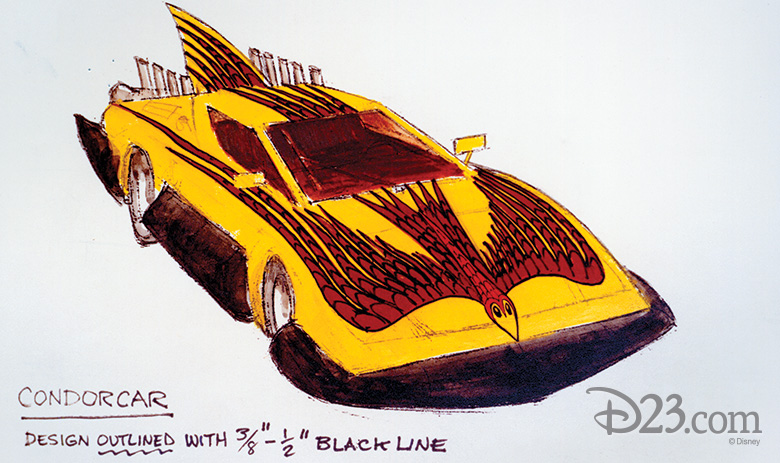 "Condor Car" concept artwork. The vehicle would ultimately be portrayed by four modified Sterling racers.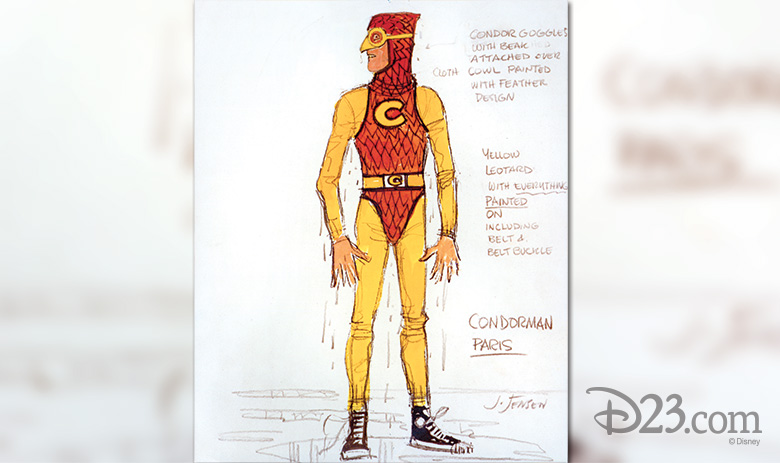 "Condorman" costume art designed by Hollywood costume designer John Jensen.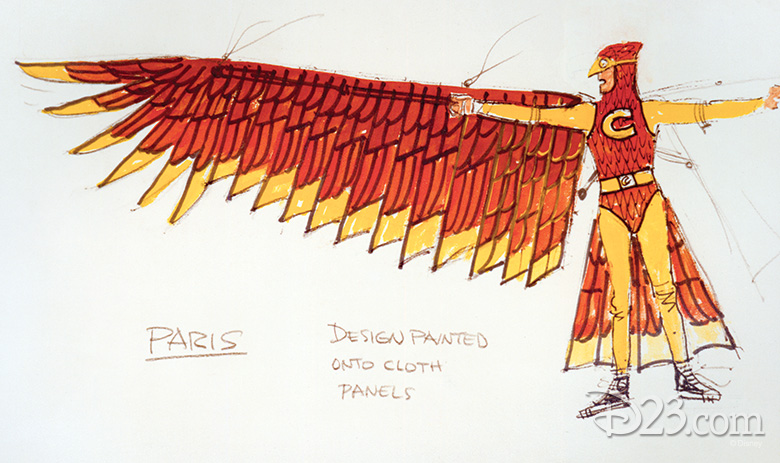 "Condorman" costume art. Woody Wilkins' Condorman wings would ultimately be built by Academy Award®-winning special effects artist Colin Chilvers.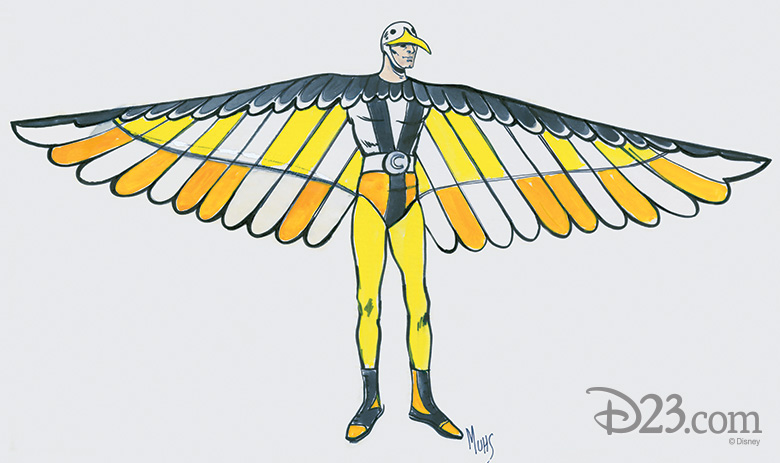 "Condorman" costume art created by Jack Muhs, who also designed a variety of iconic costumes for cast members at Disney theme parks.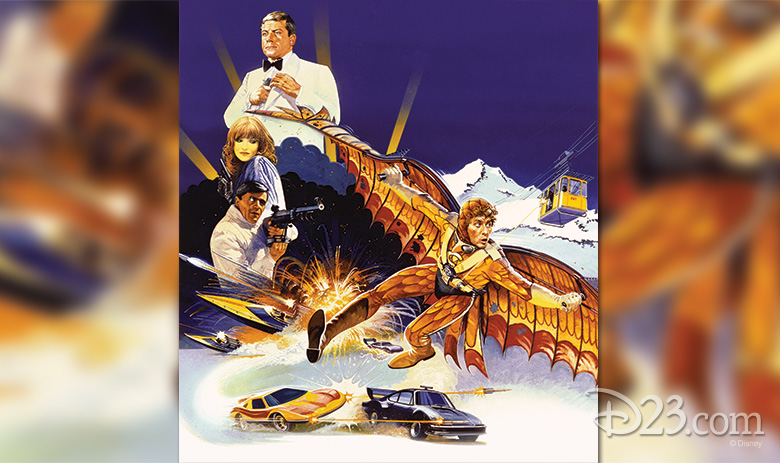 Condorman promotional artwork. This highly rendered piece shows how much detail often went into hand-painted movie poster paintings of the 1970s, '80s, and '90s.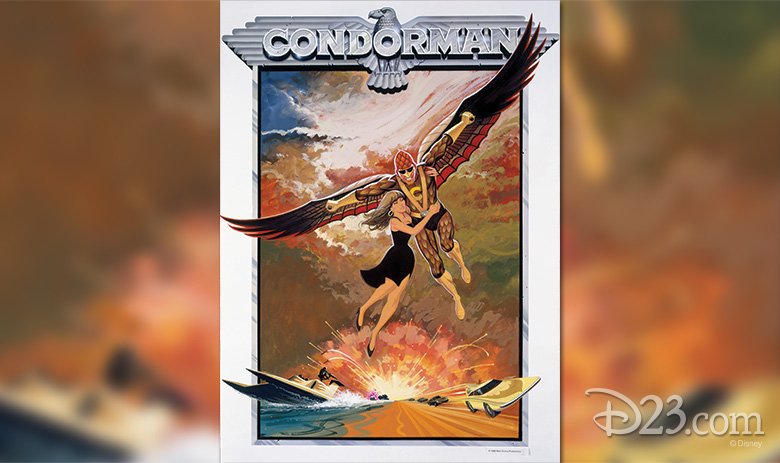 Condorman promotional artwork.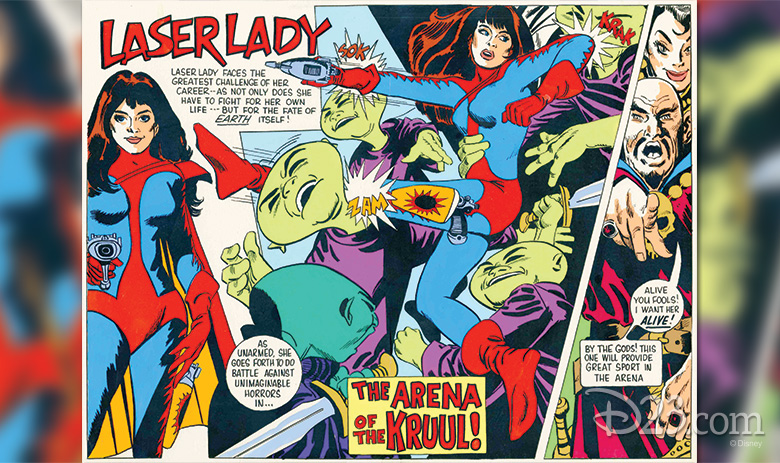 "Laser Lady" comic artwork.