The Disneyland Diamond Celebration calls for something truly dazzling, and the extraordinary D23 EXPO exhibit of artifacts from Walt Disney's Magic Kingdom—from an Autopia car to the Abominable Snowman—is exactly that. Displayed across 12,000 square feet of the D23 EXPO show floor, "Walt Disney Archives Presents—Disneyland: The Exhibit" is the largest display the Walt Disney Archives has ever presented. "Our D23 EXPO guests have really been responding to the spaciousness of the exhibit," noted Becky Cline, director of the Walt Disney Archives. "They're enjoying taking their time and getting close-up views of the rare pieces we are sharing from the Archives."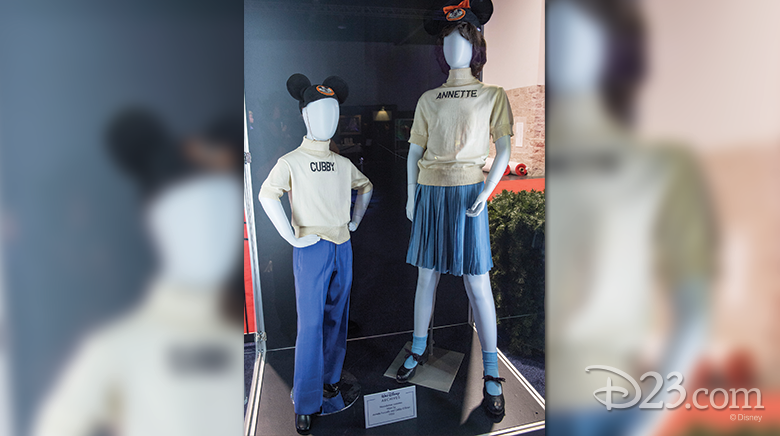 The more than 300 items on display include artifacts from the short-lived Mickey Mouse Club Circus (November 24, 1955, to January 8, 1956), featuring the bizarre costume for Bob-O the Clown. The Mouseketeers themselves performed at this circus and the iconic costumes of beloved Mickey Mouse Club stars Annette Funicello and Cubby O'Brien are lovingly showcased.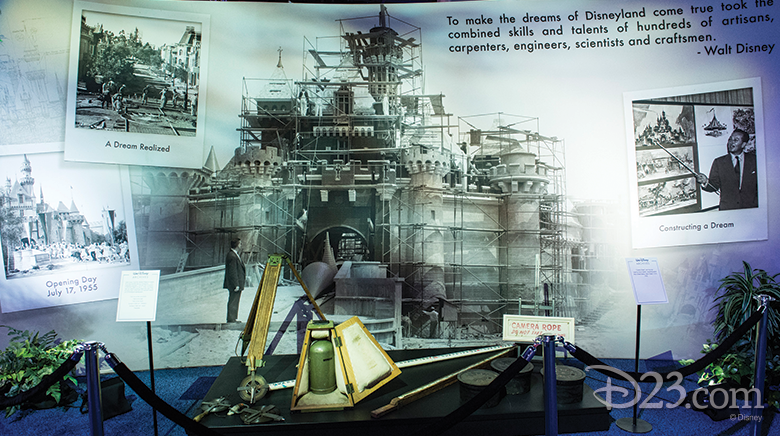 When asked which displays guests were most appreciating, Nick Vega, manager, Collections and Exhibits, said, "My own personal favorite is "Constructing the Dream," because I'm fascinated by the Archives' recently acquired surveying equipment used in Disneyland's construction. Guests really seem to love the Star Tours display—really, anything that explores the anatomy of an attraction." One of the most detailed displays is dedicated to the Fantasyland dark ride Alice in Wonderland, which opened in 1958. The highlight: a wheel-less prototype of the caterpillar-shaped vehicles, a plywood mock-up that has never before been seen by the public. Another display features a virtual recreation of Adventure Thru Inner Space, a well-loved Tomorrowland attraction that closed in 1985.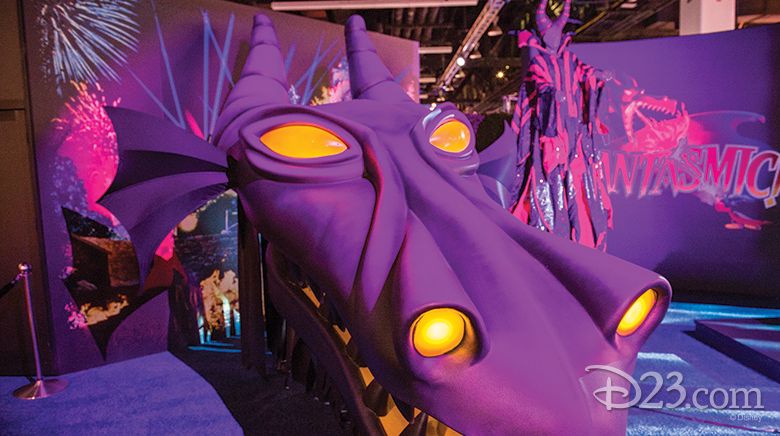 Surprises abound, and the unexpected are around every corner. There's a so-called big-head Ben Franklin costume from the America on Parade pageant that seems to evoke warm memories and shivery fears in equal measure. There's a Matterhorn Bobsleds vehicle, a pirate galleon from Peter Pan's Flight, and a remarkable number of Audio-Animatronics® figures. Vibrant color 3-D photos taken during Disneyland Park's first few months by silent-film star Harold Lloyd are on view in all their stereoscopic glory. A gleaming red popcorn cart is parked near an elaborate Snow White and the Seven Dwarfs scene from a 1970s Emporium window display featuring the evil queen. From the mammoth head of the original dragon from Fantasmic! and a glow bug from the beloved Main Street Electrical Parade to Disneyland Ticket No. 1 purchased by Roy O. Disney in 1955, this once in a lifetime experience of six decades of Disneyland treasure can only be experienced at the 2015 D23 EXPO.