By Beth Deitchman
A long time ago—specifically, when Star Wars: A New Hope was released—we first dreamed of visiting a galaxy far, far away and getting a sense of what it would be like to wield a lightsaber or soar on the Millennium Falcon. On May 31, that dream becomes a reality with the opening of Star Wars: Galaxy's Edge at Disneyland park: The ultimate Star Wars adventure is about to begin—and you are at the center of it! As you prepare for your inaugural trip to Batuu, here are just some of the amazing details behind the creation of this breathtaking new land.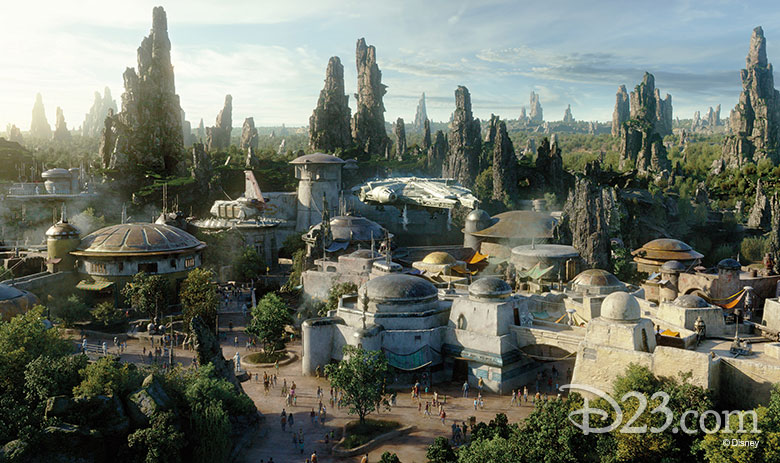 1. Star Wars: Galaxy's Edge is the largest-ever single-themed land in Disney Parks history.
The land spans more than 14 acres in both Disneyland park and at Disney's Hollywood Studios, where Star Wars: Galaxy's Edge will open on August 29. Though nearly identical, there are three ways to enter the land at Disneyland park and two entrances at Disney's Hollywood Studios.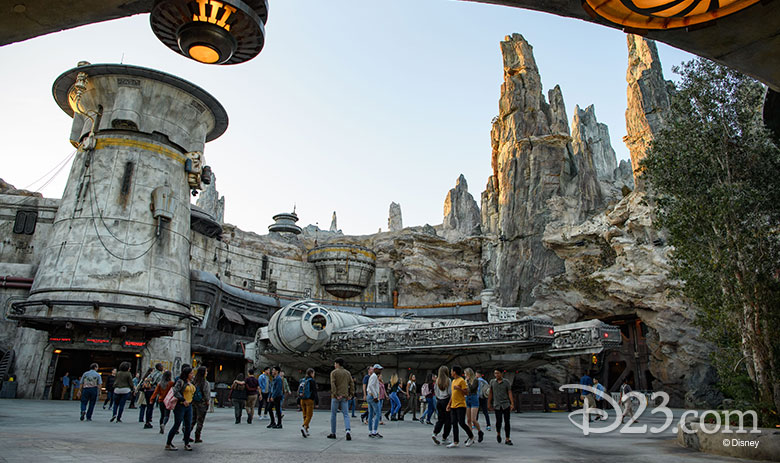 2. This is the first time fans will ever see a full-size, 100-percent complete Millennium Falcon.
As you gaze upon at the "fastest hunk of junk in the galaxy" docked in Black Spire Outpost, you might marvel at its size: It's more than 100 feet long. As you enter the Millennium Falcon, you pass through the same starboard airlock used by Han and Chewie in Star Wars: The Force Awakens.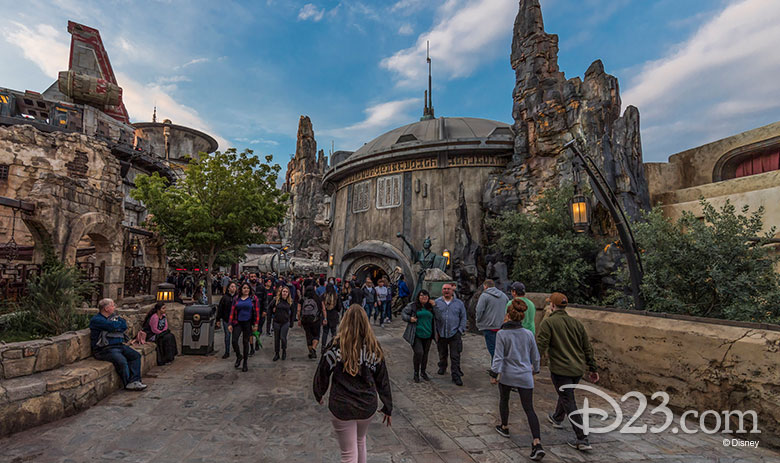 3. There's so much to discover around Black Spire Outpost.
The tallest of the ancient-looking spires you'll see around the land stands at more than 130 feet high. Additionally, more than 7,000 props were created for each land.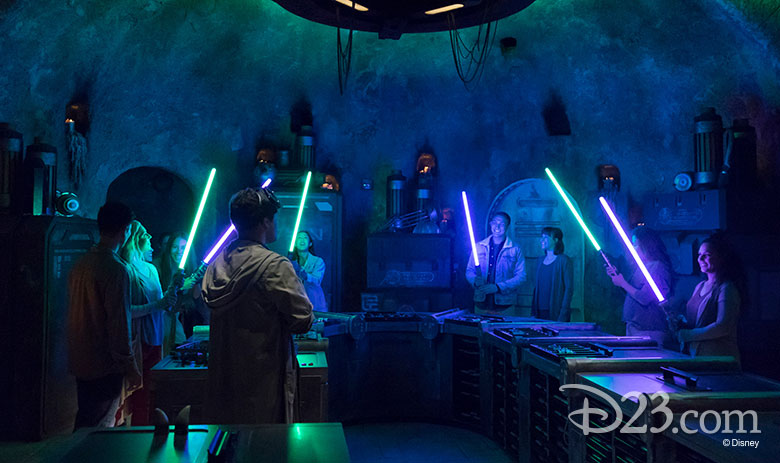 4. The possibilities are endless when it comes to customizing your experience.
If you visit Savi's Workshop – Handbuilt Lightsabers, you will find more than 120,000 possible combinations for constructing a lightsaber using all the available pieces. There are even more combinations in the Droid Depot, which offers nearly 280,000 ways to create an R-series or BB-series astromech droid using all the available pieces.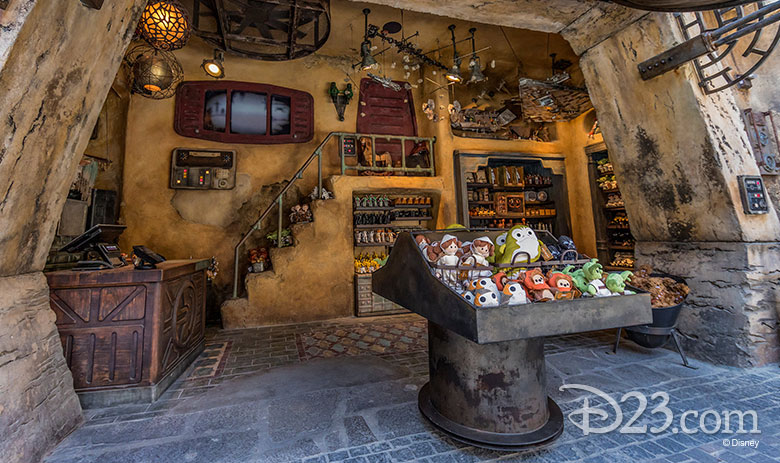 5. You can learn a new game.
Dejarik might just become your new favorite pastime. The chess-type game is played on the table in the main hold and lounge in the Millennium Falcon, and guests can sit at the table inside Millennium Falcon: Smuggler's Run. Visit the Toydarian Toymaker marketplace to pick up the game, then hone your Dejarik skills at home while you plan your next journey to Batuu.
6. Star Wars: Galaxy's Edge has an out-of-this-galaxy soundtrack.
Keep an ear out for an all-new suite of themes from Oscar®-winning composer John Williams, who created the new music specifically for the lands and their attractions. Inside Oga's Cantina, look for a familiar face who's playing a new tune (and launching a new career). DJ R-3X—formerly the Starspeeder 3000 pilot from Star Tours—is now the droid in charge of music at the local watering hole. The galactic playlist you'll hear in Oga's Cantina features musicians and composers from all around the world who were commissioned by Walt Disney Imagineering to craft original music for the new land.
7. Memories you can bring home with you.
The land has nine different retail locations boasting nearly 700 unique items—including a few "critters." Visit the Creature Stall to see if you can resist the gaze of the adorable avian Porgs or the rambunctious Kowakian Monkey-Lizards. (But why would you want to?)
Find out more about Star Wars: Galaxy's Edge at the links below:
Star Wars: Galaxy's Edge Invites Guests to Be Heroes of Their Own Adventures in New 'Living Land'
Lightsabers, Droids, and Holocrons—The Incredible, Immersive Merchandise of Star Wars: Galaxy's Edge
Step Aboard Millennium Falcon: Smugglers Run
How to Taste Your Way Through Star Wars: Galaxy's Edge
Creatures, Droids, and Aliens: Meet the Fantastical Figures of Star Wars: Galaxy's Edge
Explore Star Wars: Galaxy's Edge and All Its Starships and Speeders
Don't Miss These 10 Experiences in Star Wars: Galaxy's Edge
Hidden Gems and Attention to Detail Create Authenticity in Star Wars: Galaxy's Edge