By Beth Deitchman
You've embarked on your inaugural journey to Batuu. You've got your Star Wars: Datapad in the palm of one hand, a customized lightsaber in the other. But there's one thing you must be sure to bring with you on any visit to Star Wars: Galaxy's Edge: a healthy appetite.
The new land has been designed to appeal to all five of the senses, and the Disney Parks food and beverage creative teams worked closely with Walt Disney Imagineering to develop an amazing array of out-of-this-galaxy tastes—from Fried Endorian Tip-yip to milk that's available in colors we haven't seen before on this side of Tatooine. Batuu, it's been told, is one of the galaxy's lesser populated worlds. The cuisine guests will find in Black Spire Outpost has a "farm-to-table" feel that is generally found in more rural communities, and many of the delicious dishes and drinks are inspired by Batuu's ancient culture. The current generation of Batuuan residents now serves these local-favorite libations in exotic vessels that you truly won't see anywhere else.
The options are plentiful when the force of your hunger begins to grow strong. Here's where you'll find the best of Batuu's culinary offerings: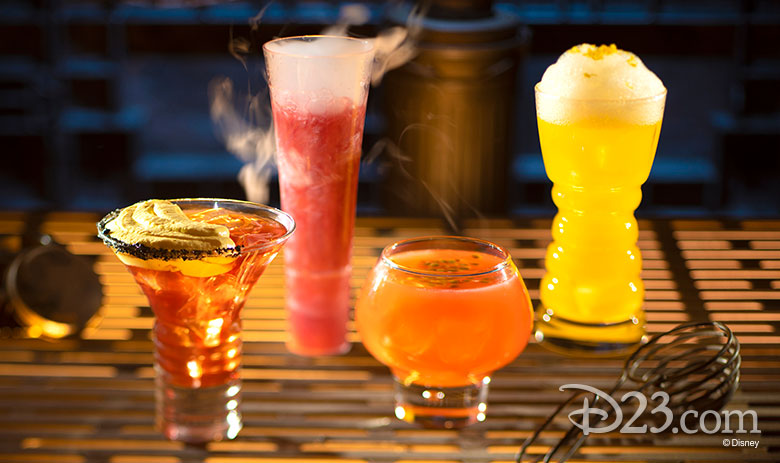 Oga's Cantina
This is the land's main watering hole, and it's really the heart of Black Spire Outpost. It's a place to gather with friends and fellow travelers to share tales of your intergalactic adventures and enjoy exotic beverages such as the spicy Bloody Rancor, the foamy Fuzzy Tauntaun, or the fruity Carbon Freeze.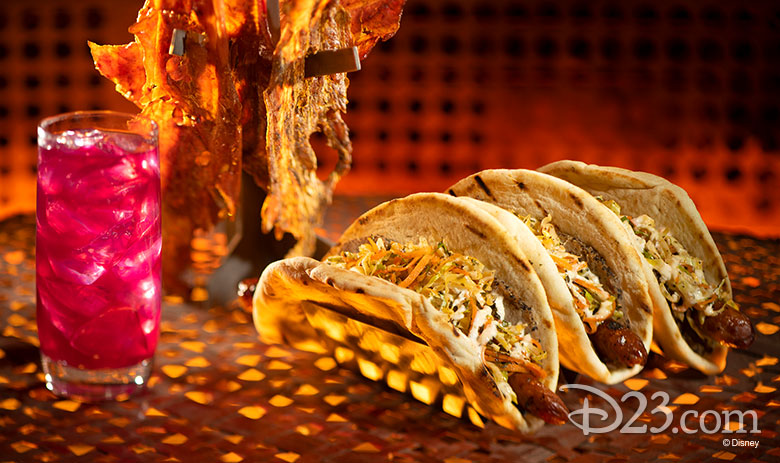 Ronto Roasters
Bring a more-than-Jawa-sized appetite to this Batuu establishment, which you'll be able to spot thanks to the large podracing engine that fires up a barbecue pit. A former smelter droid, 8D-J8, tends to a spit of meats while you decide what you have a hankering for. The locals recommend the stall's signature Ronto Wrap—which might just remind you of delicious roasted pork and grilled sausage. Wash that down with a Tatooine Sunset, a specialty drink that's reminiscent of flavored ice tea and lemonade, and you'll be ready to take on your next adventure.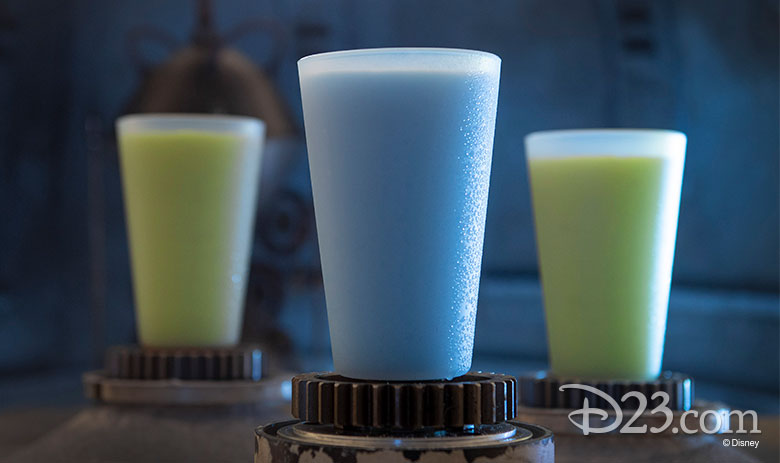 The Milk Stand
From the first time we laid eyes on Blue Milk in the Star Wars films, we've wondered what does that taste like? Wonder no more, as you'll be able to taste both Blue Milk and the slightly zingier Green Milk at this stall.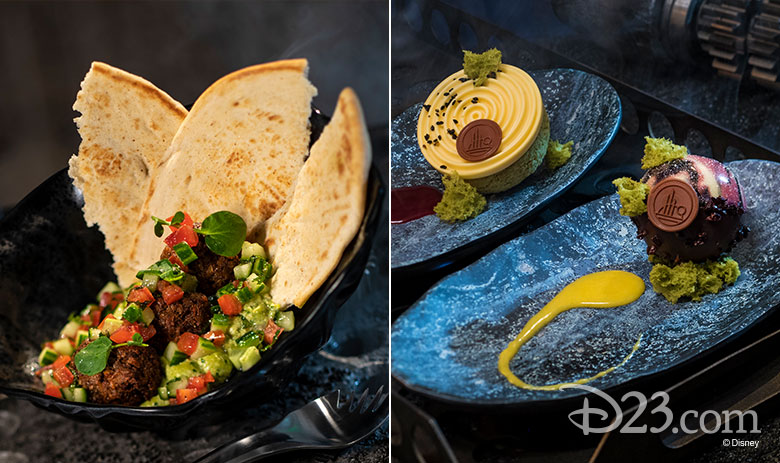 Docking Bay 7 Food and Cargo
Chef Strono "Cookie" Tuggs is rustling up a host of new and unusual dishes out of his mobile kitchen and restaurant, turning the hangar into Tuggs' Grub. Among Tuggs' specialties are smoked Kaadu ribs and the must-try Fried Endorian Tip-yip, which we highly recommend that you follow with a Batuu-bon for a stellar end to the meal.
Take advantage of mobile ordering through the Disneyland app for Ronto Roasters, Milk Stand, and Docking Bay 7 Food and Cargo (menu items subject to availability). And save some Moof Juice for us!
Find out more about Star Wars: Galaxy's Edge at the links below:
Star Wars: Galaxy's Edge Invites Guests to Be Heroes of Their Own Adventures in New 'Living Land'
Lightsabers, Droids, and Holocrons—The Incredible, Immersive Merchandise of Star Wars: Galaxy's Edge
Step Aboard Millennium Falcon: Smugglers Run
Creatures, Droids, and Aliens: Meet the Fantastical Figures of Star Wars: Galaxy's Edge
7 Surprising Stats and Fascinating Facts from Star Wars: Galaxy's Edge
Explore Star Wars: Galaxy's Edge and All Its Starships and Speeders
Don't Miss These 10 Experiences in Star Wars: Galaxy's Edge
Hidden Gems and Attention to Detail Create Authenticity in Star Wars: Galaxy's Edge