On this day in 1959, Sleeping Beauty was awakened in theaters across the country. Based on the classic fairy tale and including musical themes from Tchaikovsky's famous ballet version of the story, the entire look of the film was different from any animated movie ever produced, partly because of a budget that exceeded $6 million dollars—the most expensive of any of Disney's features to date—and largely due to the unique painting style of artist Eyvind Earle.
The title role of sleeping beauty Princess Aurora, was voiced by Mary Costa. Her performance launched a successful singing career that has included everything from appearing with Frank Sinatra to singing at the Metropolitan Opera.
Mary told D23 about one particular memory of seeing the film. "When my mother was in her late 90s, I took her to a small complex to see Sleeping Beauty. She was sitting by me on my right and no one knew who we were. She just loved it. She had seen it before, but she just loved it and she just chuckled over it. During one scene my mother said, '(rather loudly) Oh, Mary! That looks just like you!' Everybody turned around. I had to put my hand over her mouth. She never was a stage mother ever. She was extremely supportive and was a lady of great faith and she was just my buddy and my friend. But I can't see [the movie] to this day without thinking of how sweet that was."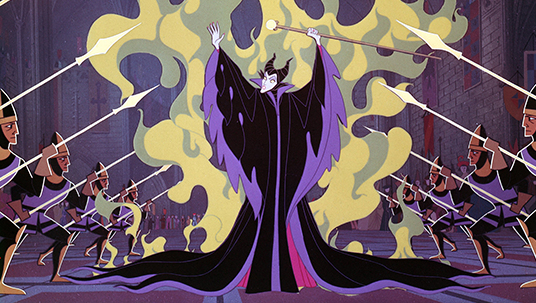 In spectacular style, the film recounts the simple story of Princess Aurora, who is cursed by the evil fairy Maleficent to die before the sun sets on her sixteenth birthday by pricking her finger on the spindle of a spinning wheel.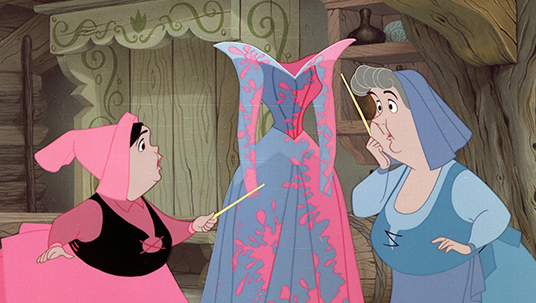 Despite the loving attempts of the three good but often bumbling fairies, Flora, Fauna, and Merryweather, the curse is fulfilled. The good fairies put everyone in the castle into a deep sleep until the spell can be broken.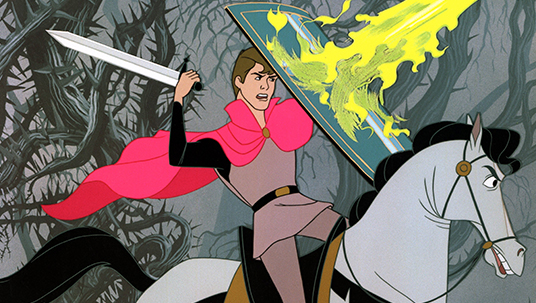 It is only with the aid of Prince Phillip that Maleficent, transformed into a towering, fire-breathing dragon, is destroyed, and the Sleeping Beauty is awakened by a kiss.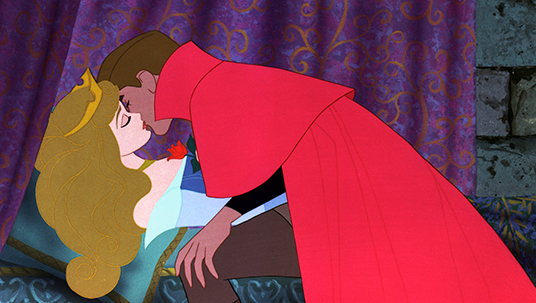 The great voice cast included Bill Shirley as Prince Phillip. Bill was a stage and film performer, and was the uncredited singing voice for "On the Street Where You Live" in 1964′s My Fair Lady. The evil Maleficent was voiced by Eleanor Audley, who began her career as a radio actress in shows such as Father Knows Best and then successfully moved on to film and television. For Disney, she also voiced the wicked stepmother Lady Tremaine in Cinderella and the voice of Madame Leota inside the crystal ball for the Haunted Mansion Disney park attraction.