By Jim Fanning
Of all Disney's wonderfully wicked witches, one stands out as the most deliciously demented dame around. Which witch is it, you ask? Well, which witch lives in a cottage so creepy it's shaped like a pointy hat? Who keeps a bright flower on her windowsill just so she can wilt it? Who makes up rules so she can break them? Who is so determined to win any game—she loves games—that when we first see her, the wily witch is cheating at solitaire? Who? It's none other than Madam Mim. This wild, weird woman first took flight (make that fright) in Walt Disney's The Sword in The Stone (1963)—and as we celebrate that animated feature as 50 and Fabulous, we pay a fond, if somewhat terrified, Halloween tribute to its breakout star.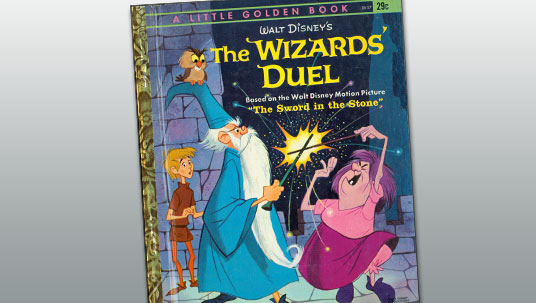 As Mim would be the first to forcefully inform you, it's no shock that she became a headliner (even if she is a horrible old hag). Look at the talent backing the old girl up: her directing animators were Disney Legends Milt Kahl and Frank Thomas, and she even had her own theme song, "Mad Madam Mim," composed by Disney Legends Richard and Robert Sherman. Then there's her voice—elderly but energetic and punctuated with a spontaneous screech of a laugh. Mim's inimitable vocalizations were created by Martha Wentworth, who had also unforgettably voiced Jenny Wren in Walt Disney's 1935 Silly Symphony Who Killed Cock Robin? nearly 30 years earlier.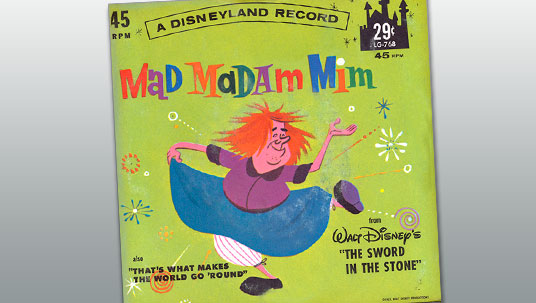 According to Frank Thomas, Madam Mim is "a contrast of wild actions and restraint, with unexpected outbursts accenting her overall timing"—and her wacky, witchy unpredictably made her a natural for zany comic book stories.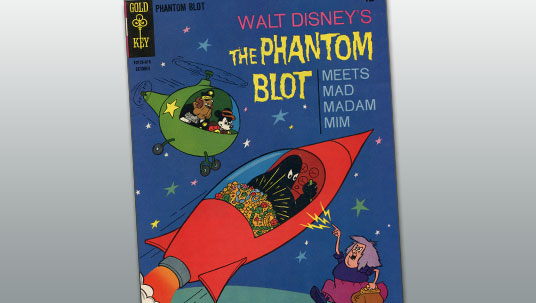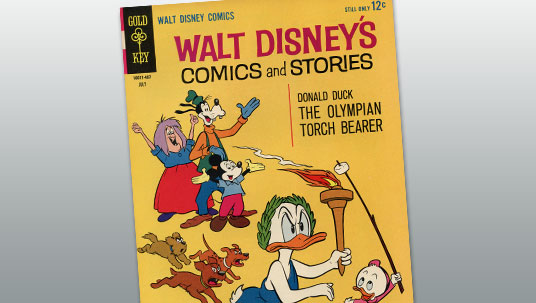 In addition to co-starring with such fellow villains as the Phantom Blot and the Beagle Boys in their publications, old Mimsey was regularly showcased in Walt Disney's Comics and Stories, even to the point of being enshrined on the cover of that flagship periodical—with Mickey, Donald, and Goofy.
But why settle for the cover when you can be the centerfold? In the premiere issue of the Wonderful World of Disney magazine, published in 1968, Madam Mim was chosen as Monster of the Month in the form of a kooky fire-breathing dragon, animated in the film by Milt and Frank's fellow member of the elite Nine Old Men animation squad, Eric Larson. Did we say Monster of the Month?…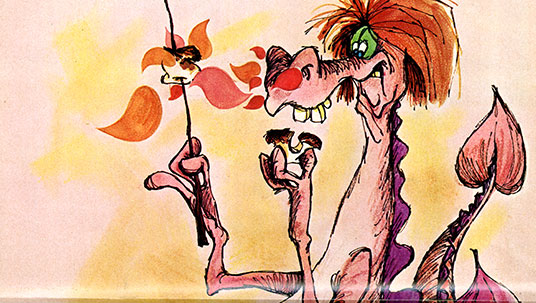 …That's too limiting for someone of Mim's eldritch abilities and overwhelming boo–eauty. She's truly a monster for all seasons, but most especially Halloween—for she's the mad, magnificent, monstrously marvelous Madam Mim!