By D23 Team
Make sure to leave some room in your suitcase! Disney Store is launching new collections, limited-edition sets, and more never-before-seen items that will make their debut on the D23 Expo 2017 show floor. With more than 5,000 square feet of space, there's lots to see and shop! Here's a taste of what you can expect:
Disney Designer Collection: Formerly known as the Disney Fairytale Designer Collection, the Disney Designer Collection takes the classic assortment beyond the fairytale to tell the iconic stories of Disney's legacy of film history and introduces three series: Fairytale Series, Folktale Series, and Pixar Animation Studios Series. Three of the new Limited Edition dolls will be available for purchase:

Fairytale Series: Pinocchio (limited to an edition size of 1,023)
Folktale Series: Mulan (limited to an edition size of 523)
Pixar Animation Studios Series: The Incredibles (limited to an edition size of 1,023)
D23 Expo attendees can also preview and pre-purchase a set of the five limited edition dolls releasing at Disney Store locations and DisneyStore.com September–November (each limited to an edition size of 6,000):
Fairytale Series: The Little Mermaid, Tangled, Robin Hood
Folktale Series: Moana, One Hundred and One Dalmatians
Disney•Pixar: In partnership with John Lasseter and the Pixar Animation Studios team, the Disney Store shop at D23 Expo will offer a special collection featuring some favorite Pixar characters.
MXYZ Vinyl Mini Blind Box Collectibles: The newest vinyl blind box collection features eight iconic characters in the Disney Store MXYZ art style—perfect for collecting and trading. Retailing at $5 each, the mini-sized characters come with a key chain attachment to personalize accessories, bags, and more.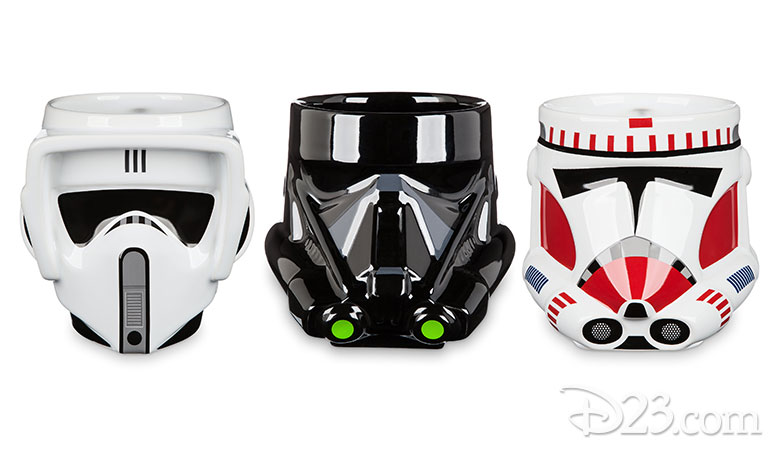 Star Wars: The Disney Store shop will feature Star Wars apparel, accessories, drinkware, and, of course, collectibles. Notable highlights of the assortment are the limited-edition Star Wars Elite Series Premium Action Figures, featuring iconic hero and villain duos: Princess Leia and Darth Vader; Rey and Kylo Ren; and Jyn Erso and Director Orson Krennic. Each duo retails for $79.95 and is limited to an edition size of 1,000.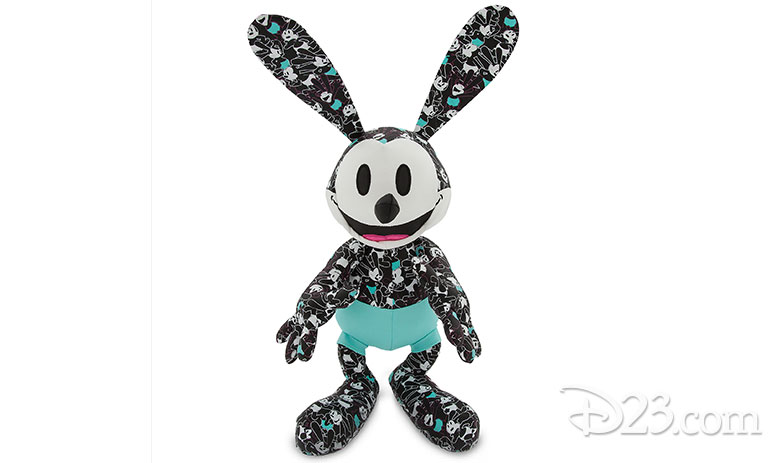 Milestone Anniversaries: Disney Store will celebrate three milestone anniversaries at D23 Expo––Oswald the Lucky Rabbit's 90th, Snow White and the Seven Dwarfs' 80th, and Bambi's 75th––each with a special assortment.
Disney Tsum Tsum: Disney Tsum Tsum fans will be delighted with a new limited-edition set released each day during D23 Expo.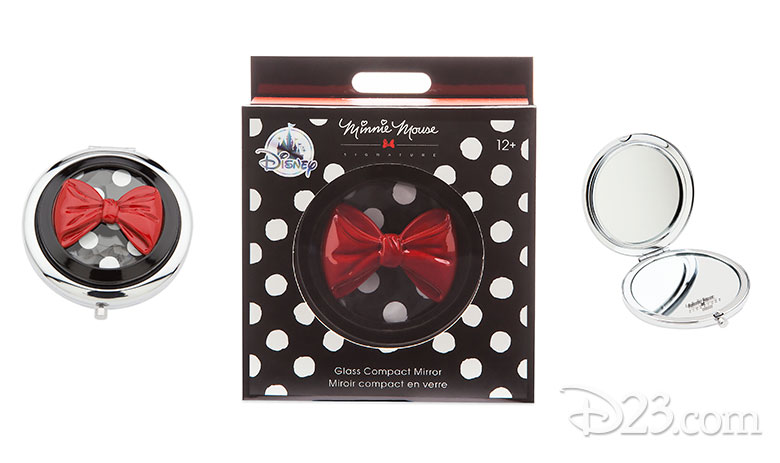 Minnie Mouse Signature Collection: Spotted––a collection of apparel, accessories, and a limited-edition Minnie doll, looking stylish as always.
Marvel: For the first time ever, Disney Store will offer a Marvel collection at D23 Expo––featuring limited-edition collectibles, a pin set, lithograph set, and ornament set.
Her Universe: Ashley Eckstein, founder of Her Universe, created exclusive pieces for Disney Store that will be available for the first time at D23 Expo. The never-before-seen products are featured within the Minnie Signature, Star Wars, Pixar, and Marvel collections.
Don't forget to grab your D23 Expo items made in partnership with D23 and Disney Store, which will feature items created just for the event.
StorePass tickets will be available beginning at 9 a.m. each day at the StorePass desk located adjacent to the StagePass distribution area in Hall A. The StorePass will provide Guests with a shopping experience timeslot, between 11 a.m.–5 p.m. Visit the Things to Know page for more details.
Disney Books
Purchase the latest best-selling books and D23 Expo-exclusive titles in the DCPI Pavilion and the Disney Dream Store, including select titles available for purchase only to D23 Expo attendees before they go on sale to the public this summer, including:
A Kiss Goodnight (Richard Sherman, Floyd Norman)
On sale August 22, 2017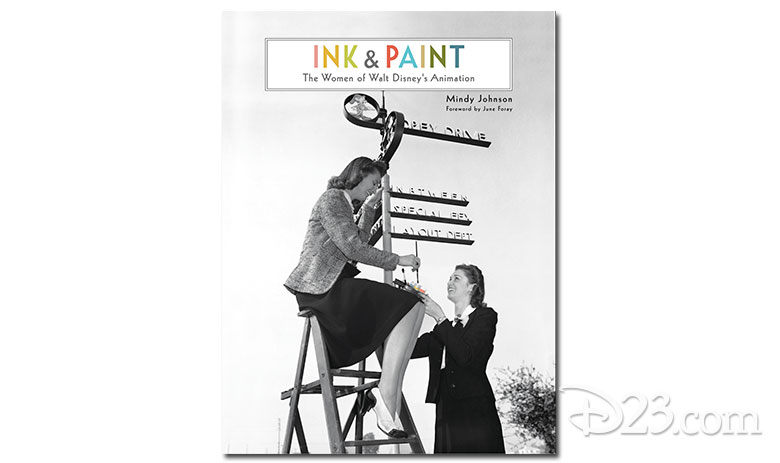 Ink & Paint: The Women of Walt Disney's Animation (Mindy Johnson)
On sale September 5, 2017
Oswald the Lucky Rabbit: The Search for the Lost Disney Cartoons (Dave Bossert)
On sale August 29, 2017
Art of Coloring: Tim Burton's The Nightmare Before Christmas
On sale July 18, 2017
Want to meet some of the magic makers behind these books? Check out these signings:
Friday, July 14
Alex Hirsch, Rob Renzetti, Stephanie Ramirez, Gravity Falls: Journal 3 (12:30–1:45 p.m., Talent Central)
Daron Nefcy, Dominic Bisignano, Star vs. The Forces of Evil: Star and Marco's Guide to Mastering Every Dimension (12:30–1:45 p.m., Talent Central)
Pam Brandon, Delicious Disney (3:45–4:45 p.m., Disney Dream Store)
Jessica Fuchs and Steve Thompson, Disney Folktale Series Artists (5 p.m., TBD)
Michael Singer, Disney Pirates: The Definitive Collector's Anthology (5:30–7 p.m., Talent Central)
Mindy Johnson, Ink & Paint: The Women of Walt Disney's Animation (6–7 p.m., Disney Dream Store)
Saturday, July 15
Pam Brandon, Delicious Disney (1:15–2:15 p.m., Disney Dream Store)
Victoria Saxon, Poster Art of Cars (4:15–5:15 p.m., Talent Central)
Jessica Fuchs and Steve Thompson, Art of Snow White Artists (5:30 p.m., TBD)
Dave Smith, Disney Facts Revealed (6–7 p.m., Talent Central)
Sunday, July 16
Dave Smith, Disney Facts Revealed (10–11 a.m., Talent Central)
Dave Bossert, Oswald the Lucky Rabbit: The Search for the Lost Disney Cartoons (1–2 p.m., Talent Central)
Marty Sklar, Vanessa Hunt, Maps of the Disney Parks (1:30–2:30 p.m., Talent Central)
Floyd Norman, A Kiss Goodnight (2:30–3:30 p.m., Talent Central)