By Courtney Potter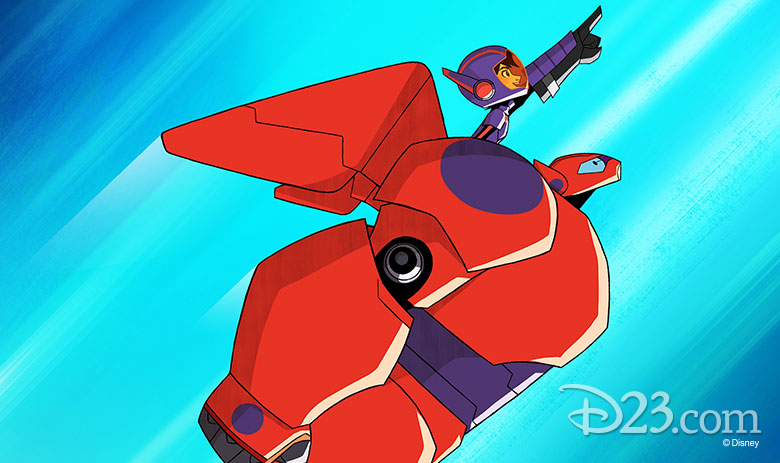 A Second Season for Disney XD's Big Hero 6 The Series
Ready to revisit San Fransokyo? Disney XD's Big Hero 6 The Series debuts this fall… and there's fantastic news about a second season—plus a seriously adorable video featuring some of the show's voice cast (including Maya Rudolph, Ryan Potter, and Stan Lee!)—right here!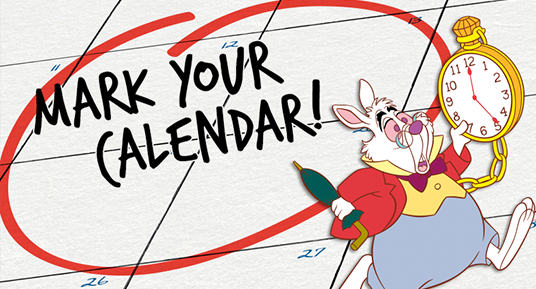 Save the Date!
Be sure to mark these upcoming Disney events on your calendar:
D23 and Walt Disney Archives


April 7, 2017


Lunch with a Disney Legend: Burny Mattinson


April 10, 2017


D23 Members Invited to "Eat Like Walt" at the Disney California Adventure Food & Wine Festival


April 26, 2017


D23's Behind-the-Scenes Experience: Magic in Manhattan & More


May 13, 2017


D23's Magical Screening Series: Pirates of the Caribbean: The Curse of the Black Pearl in Florida


July 14-16, 2017


D23 Expo 2017


Studios




March 17, 2017


Beauty and the Beast opens in theaters


April 21, 2017


Born in China opens in theaters


May 5, 2017


Guardians of the Galaxy Vol. 2 opens in theaters


May 26, 2017


Pirates of the Caribbean: Dead Men Tell No Tales
opens in theaters


June 16, 2017


Cars 3 opens in theaters


November 3, 2017


Thor: Ragnarok opens in theaters


November 22, 2017


Coco opens in theaters


December 15, 2017


Star Wars: The Last Jedi opens in theaters
Parks


March 1–May 29, 2017




Epcot International Flower & Garden Festival




March 10–April 16, 2017




Disney California Adventure Food & Wine Festival




May 27, 2017




Pandora—The World of Avatar opening at Disney's Animal Kingdom




May 27, 2017


Guardians of the Galaxy–Mission: BREAKOUT! opening at Disney California Adventure


August 31-November 13, 2017




Epcot Food & Wine Festival




2019




Star Wars-Themed Lands Opening at Disneyland and Walt Disney World




Television




March 24, 2017


Tangled: The Series premieres on Disney Channel at 7:30 p.m. ET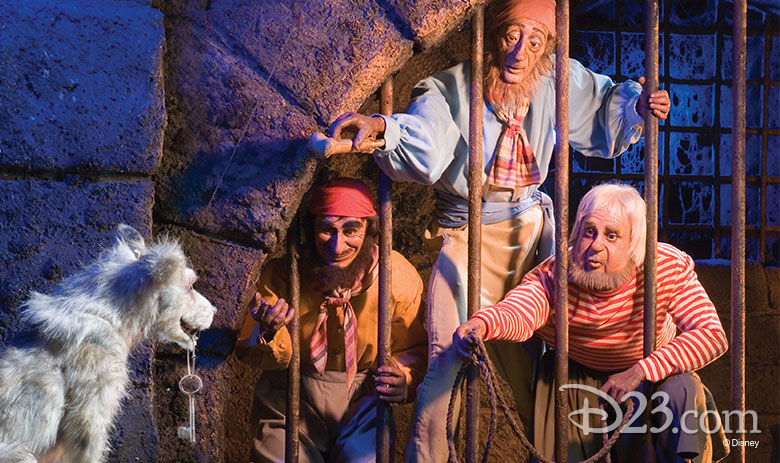 This Weekend: Celebrate Pirates of the Caribbean's 50th at Disneyland Park!
Can you believe Pirates of the Caribbean has thrilled nearly 400 million guests since it first opened at Disneyland park in 1967? Frankly, it's no surprise to us; the swashbuckling adventure is truly a "must-see" attraction, and it even inspired an über-successful film franchise…
Pirates celebrates its amazing 50th anniversary this Saturday, March 18—and to mark the occasion, Disneyland park guests are invited to enjoy all kinds of fun, pirate-themed entertainment, merchandise exclusives, and deliciously special food and beverage offerings starting this Thursday, March 16! Look for amazing eats like a Buccaneer Pulled Pork Sandwich, "gold"-dusted Lost Treasure Beignets, and Jolly Roger Punch… not to mention performances from the Bootstrappers and Lucky the Pirate; limited-edition anniversary merchandise available throughout New Orleans Square; and even an appearance by Captain Jack Sparrow himself. "Now git yerselves down to the Disneyland Resort this weekend for a rollickin' good time, me hearties!"
And don't forget: the fifth film in the Pirates franchise—Pirates of the Caribbean: Dead Men Tell No Tales—sails into theaters May 26.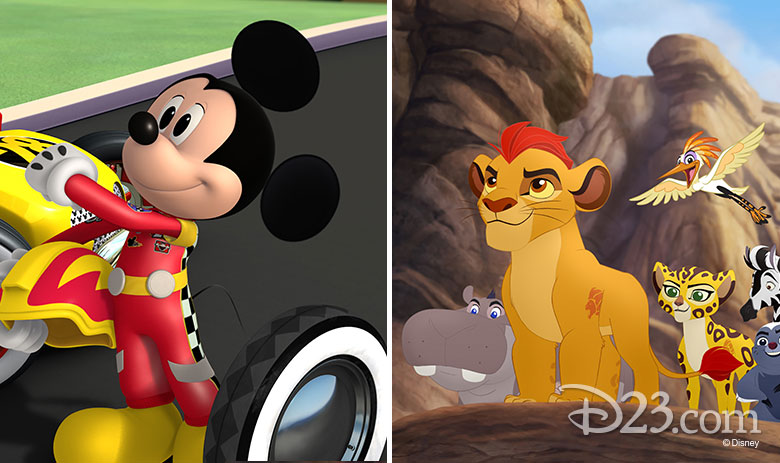 New Seasons for Mickey and the Roadster Racers and The Lion Guard!
Great news, Disney Junior fans! Mickey and the Roadster Racers, the popular new animated series that takes Mickey Mouse and friends to the racetrack, has just been picked up for a second season! Additionally, The Lion Guard—the continuing adventures of Simba and Nala's son Kion—has been renewed for a fantastic third season. (So much great TV to watch, so little time… )
Mickey and the Roadster Racers is a lively adventure series for preschoolers that takes Mickey, Minnie, Pluto, Goofy, Daisy, and Donald—along with their unique transforming vehicles—through hilarious car-racing hijinks around the world. The Lion Guard follows Kion and his fellow animal pals as they unite to protect the Pride Lands.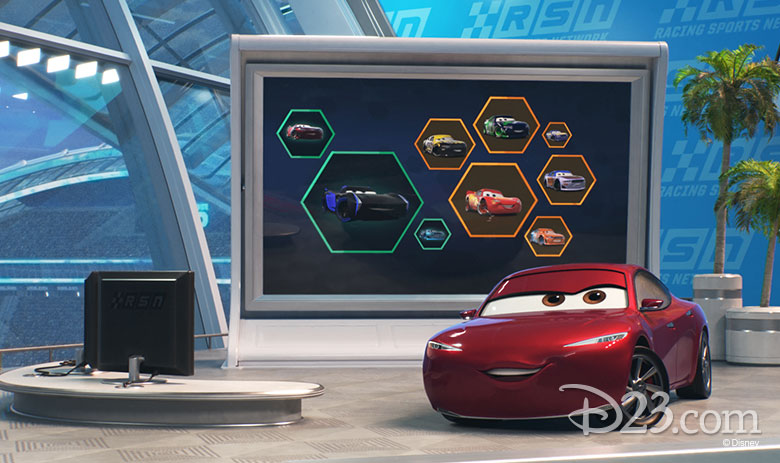 Guess Who's Joining the Circuit in Disney•Pixar's Cars 3?
Last Thursday, we introduced you to several cool new characters who are joining our automotive faves in Cars 3, which revs onto a screen near you this summer! There's a Scandal actress, a Firefly alum, and even a citizen of Litchfield Penitentiary… check 'em out, and mark your calendars for Cars 3's big premiere on June 16.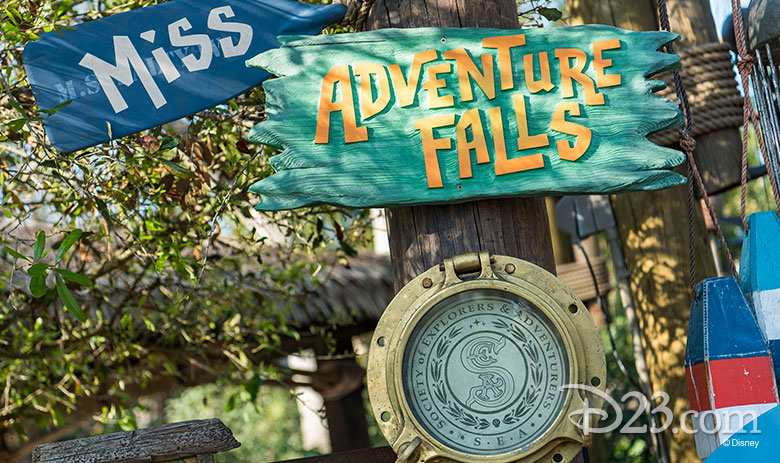 Meet Captain Mary at Typhoon Lagoon's New Miss Adventure Falls
Hoping for some sea-worthy shenanigans during your next Walt Disney World vacation? Splash into major fun at Typhoon Lagoon's newest family raft attraction, Miss Adventure Falls. We just revealed a special look at the attraction—which introduces buccaneers to Captain Mary Oceaneer from the Society of Explorers and Adventures—this week.
Donald Goes Global in New DuckTales Clip… "Woo-oo!"
Okay, we'll admit it—we're ridiculously excited for the new DuckTales series, coming to Disney XD this summer! Everything we've seen and heard so far looks fantastic (we're huge fans of David Tennant and think he's a perfect Scrooge McDuck)… so of course we're obsessing over this fun new clip from the show (above), posted just a few days ago on Disney XD's YouTube channel.
Can't wait to see what other adventures Donald, his nephews, and their nutty uncle get roped into? Stay tuned for more info on DuckTales (including a firm premiere date) as it becomes available…
ABC Sneaks a Peek at Pandora—The World of Avatar with James Cameron
In case you missed it, last week was chockablock with amazing, exclusive sneak peeks into Pandora—The World of Avatar (the newest land at Disney's Animal Kingdom at Walt Disney World Resort) all over ABC… including Avatar director James Cameron giving The View's Whoopi Goldberg a fantastic tour of the both the land and some of its brand-new attractions. See Whoopi's near-speechless reaction to the beauty around her in the clip, above.
Plus, James gave Paula Faris from The View a special tour for a segment featured on ABC's Nightline. Give it a gander, above.
Pandora—The World of Avatar officially opens May 27. Remember, "Oel ngati kameie" (that means "I see you" in Na'vi).
Go Behind the Scenes with Disneyland's Main Street Electrical Parade
As you have (hopefully) heard by now, the legendary Main Street Electrical Parade has returned to Disneyland Park for glittering nightly performances through June 18… In this new video from our good friendlies over at the Disney Parks Blog (above), you can see what goes into costuming a Cast Member for their brightly-lit stroll down Main Street, U.S.A.
You'll hear from Michael Lewis, a Costuming Manager for Disneyland Resort—who explains some of the cool additions they've made to the costumes for this encore engagement and talks about how proud he is to work on a parade that holds special memories for him and his family.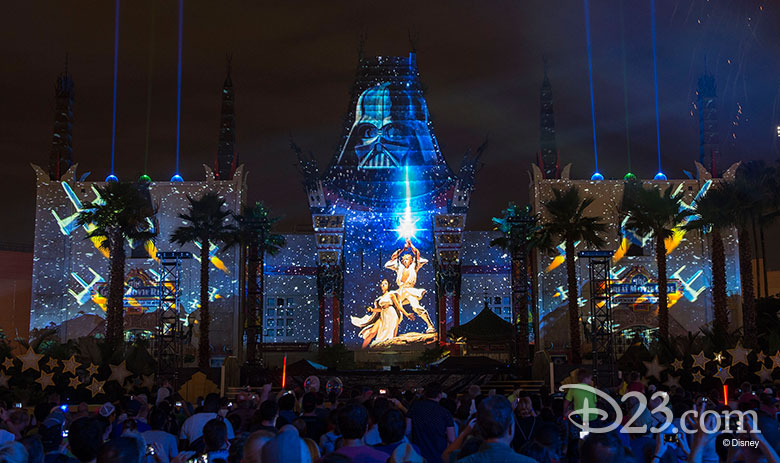 What's in Store for Star Wars Galactic Nights at Disney's Hollywood Studios
On April 14, a "galaxy far, far away" gets closer than ever when Disney's Hollywood Studios debuts its latest offering: Star Wars Galactic Nights, a separately ticketed nighttime "premiere party" that combines the glamour of Tinseltown with all your favorite Star Wars adventures. And they've just released some new details about what's to come…
Actress Vanessa Marshall, who costars as Hera Syndulla on Disney XD's Star Wars Rebels, will host a special "Inside the Saga: Celebrity Chat Show" that takes you behind the scenes of Rogue One: A Star Wars Story. Plus, guests can take part in a thrilling "Seize the Saga Interactive Scavenger Hunt" (which, upon completion, offers a one-of-a-kind keepsake), or can dance the night away at Rebel Base. If that weren't amazing enough, Darth Vader will lead a battalion of Stormtroopers down Hollywood Blvd.; "Star Wars: A Galactic Spectacular" will light up the night sky; and (drum roll, please), everyone's favorite new Star Wars droid—BB-8—will make his Disney's Hollywood Studios debut!
For more info on Star Wars Galactic Nights, or to purchase tickets, click here.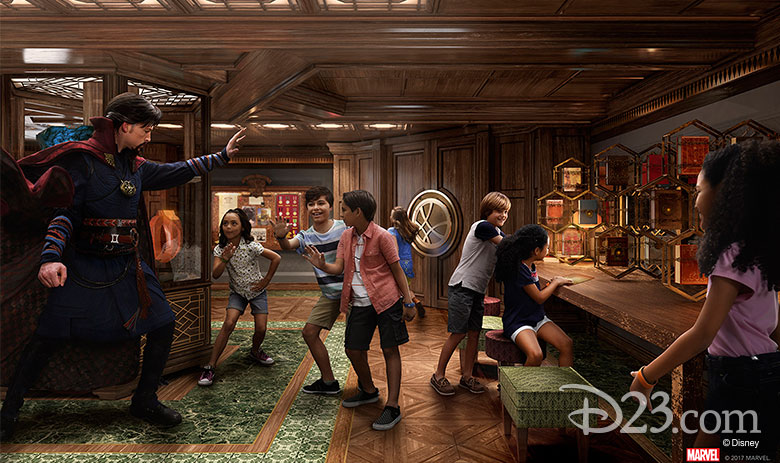 Disney Cruise Line's Exciting New Additions to the Disney Fantasy
Looking to take a Disney cruise? Got some big Star Wars fans in your family? Then here's information you'll want to pass along: Thanks to the Disney Fantasy's "dry dock" this spring, some truly fabulous new venues and events are coming to Disney Cruise Line's fourth fleet member.
The Disney's Oceaneer Club will feature the new Star Wars: Command Post, which will train kids as heroes of the Star Wars saga and offer one-of-a-kind holographic models of the Millennium Falcon and the Death Star. Additionally, the Marvel Super Hero Academy will offer kids the opportunity to learn the values of worthiness and loyalty in a totally cool, innovative space. And we haven't even mentioned the tasty new food offerings—including the Sweet on You ice cream shop.
These enhancements are closer than you think! Check 'em out on Disney Fantasy sailings beginning May 17 from Port Canaveral, Florida. For more info, visit DisneyCruiseLine.com.