By Courtney Potter
Freeform gets into the spooky spirit this month, and we have the scoop on ABC's upcoming celebration of Mickey's 90th… Read more, along with other news from around Disney, in this week's news briefs!
Freeform's 31 Nights of Halloween: Scaring Up a Month of Fun!
Well, friends, it seems that nine full months of 2018 are now in the record books—which brings us to the ghoulish delights of ye ol' October… when weather gets a bit cooler, pumpkin spice lattes are flowing freely, and Halloween is just around the corner!
Our pals at Freeform are now celebrating the season with their spooktacular 31 Nights of Halloween programming event—and to kick things off, they just premiered a fantastical new music video choreographed by and starring Disney's Fairy Tale Weddings hosts and So You Think You Can Dance alumni Stephen "tWitch" Boss and Allison Holker. Check out the spellbinding clip, above.
That song you hear? It's "Hocus Pocus," a new single from Rondo Stacks and IZK Jenkins that's inspired by both the iconic movie (which, as D23 Members know, marks its 25th anniversary this year!) and that film's memorable rendition of "I Put A Spell On You." And speaking of those wacky Sanderson Sisters, stay tuned later this month when Freeform airs an all-new special—Hocus Pocus 25th Anniversary Halloween Bash—featuring appearances by stars Sarah Jessica Parker and Kathy Najimy, director Kenny Ortega, and more!
Save the Date!
Be sure to mark these upcoming Disney events on your calendar:
D23 and Walt Disney Archives


October 4, 2018


D23's Fanniversary and the Freeform Halloween House!


October 6, 2018


D23 Members are Invited to Attend Mickey's 90th Spectacular Taping


October 6-21, 2018


D23's Spooktacular Fanniversary Complimentary Screenings


October 19, 2018


Lunch with a Disney Legend: Ron Logan


October 22, 2018


D23's Sip and Stroll at Epcot


October 28, 2018


D23 Celebrates 25 Spooktacular Years of Hocus Pocus


November 16-18, 2018


Destination D: Celebrating Mickey Mouse


August 23-25, 2019


D23 Expo 2019
Parks
August 17, 24, 28, 31
September 3, 7, 9, 11, 14, 16, 18, 21, 23, 25, 28, 30
October 2, 4, 5, 8, 9, 11, 12, 14, 16, 18, 19, 21, 23, 25, 26, 28, 30, 31


Mickey's Not So Scary Halloween Party at Magic Kingdom Park


September 19, 21, 24, 26, 28
October 2, 5, 9, 12, 16, 19, 23, 26, 29, 31


Mickey's Halloween Party at the Disneyland Resort




August 30-November 12, 2018




Epcot International Food & Wine Festival




September 7-October 31, 2018




Halloween Time at the Disneyland Resort




Summer 2019


Star Wars: Galaxy's Edge Opening at Disneyland Resort


Fall 2019


Star Wars: Galaxy's Edge Opening at and Walt Disney World Resort



Studios




November 2, 2018


The Nutcracker and the Four Realms opens in U.S. theaters


November 21, 2018


Ralph Breaks the Internet opens in U.S. theaters


December 19, 2018


Mary Poppins Returns opens in U.S. theaters


March 8, 2019


Marvel Studios' Captain Marvel opens in U.S. theaters


March 29, 2019


Dumbo opens in U.S. theaters


April 19, 2019


Penguins opens in U.S. theaters


June 21, 2019


Toy Story 4 opens in U.S. theaters


Television




November 4, 2018


Mickey's 90th Spectacular airs on ABC (8–10 p.m. EST)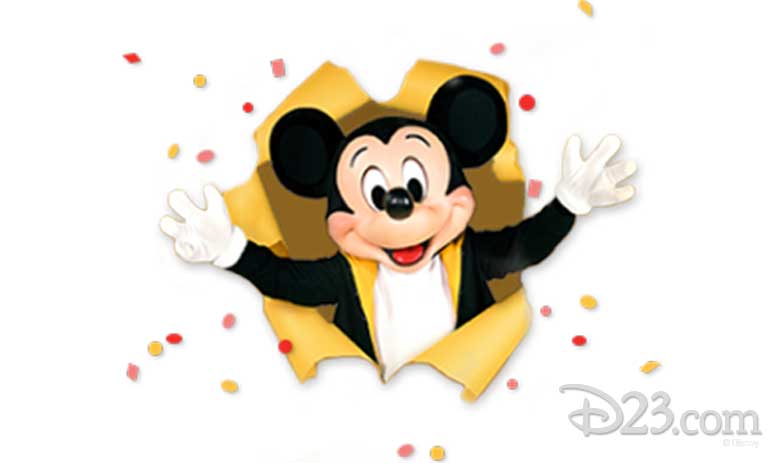 ABC is Celebrating Mickey's 90th… and You're Invited
A veritable cavalcade of stars will soon descend on Los Angeles' historic Shrine Auditorium for a night that's sure to be memorable… ABC's Mickey's 90th Spectacular will honor the "leader of the club" on Sunday, November 4, at 8 p.m. EST—and we've got a full rundown on what (and who) you can expect! Check it out right here.
You'll Love These Limited-Time Rainbow Goodies at Disneyland Resort
If you're a SoCal local, you're in luck—for this coming weekend only, there's a pot of delicious and delightful gold at the end of the Disneyland Resort rainbow! An amazing assortment of rainbow-themed food and beverage treats, as well as adorable merchandise, will be available from October 5 through 7. Get the colorful rundown here at D23.com.
Lightspeed to Disneyland Paris for "Legends of the Force"
Our bons amis across the pond at Disneyland Paris have a very special event cooked up for the first few months of 2019—and if you're a Star Wars fan (who isn't?), you may wanna start saving those euros. Beginning early next year, "Legends of the Force – A Celebration of Star Wars" will feature an out-of-this-world show and visits from some of the saga's most iconic characters.
Guests will be able to relive memorable Star Wars moments with the Star Wars: A Galaxy Far, Far Away show, which will light up the Production Courtyard at Disneyland Paris several times a day. Plus, keep your eyes peeled for appearances by Rey, Kylo Ren, Darth Maul, and—for the first time at Disneyland Paris—the fearsome bounty hunter Boba Fett.
Are you part of the Resistance? Or do you feel a kinship with the Dark Side? It's no matter—you'll still enjoy a dramatic First Order March led by Captain Phasma herself. And over at Walt Disney Studios park, you'll have the chance to visit with lovable Chewbacca, as well as everyone's favorite droid, R2-D2.
And guests can continue to cruise alien terrain on a Starspeeder 1000 at Star Tours: The Adventure Continues, or shift senses into high gear over at Star Wars Hyperspace Mountain. Enjoy "Legends of the Force," you will, from January 12 through March 17.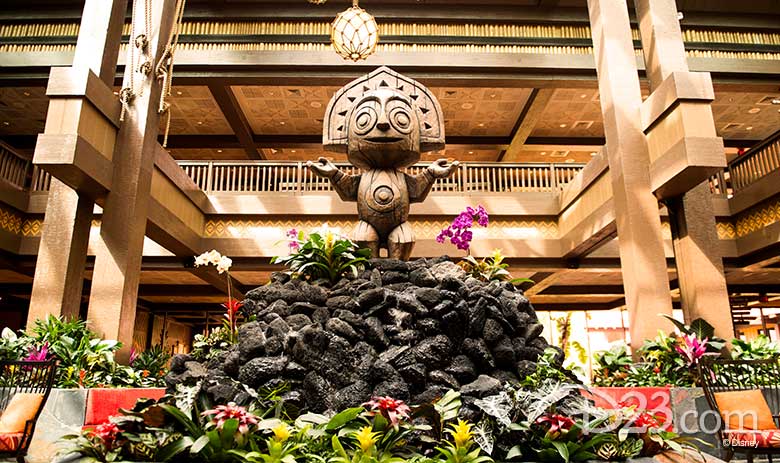 ICYMI: No Passport Needed for These Walt Disney World Resort Hotels
Walt Disney World Resort is known for having some of the most incredible hotels in the country—and several of them are themed after alluring international locales. Read up on how you too can "travel the world" without leaving Orlando with D23's rundown of globally inspired Disney Resort Hotels. (Honestly, if we could book a trip to Disney's Polynesian Village Resort for this weekend, we totally would…)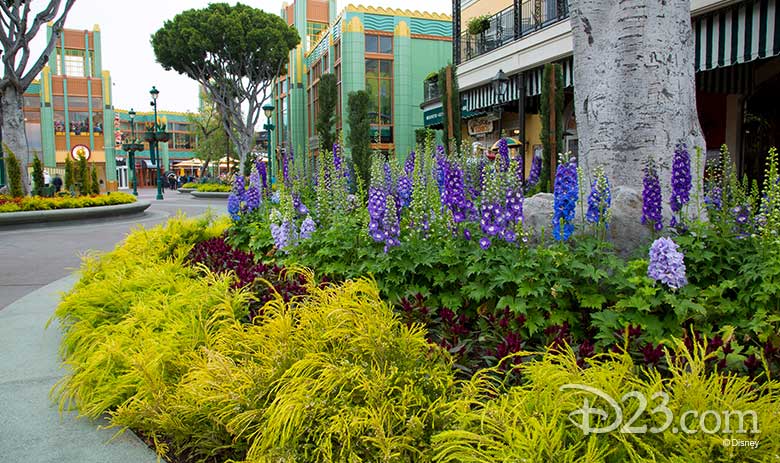 Delectable New Food Options at Downtown Disney District
Foodies of the world (or at least those visiting Disneyland Resort soon), we have most excellent news: There are some new—and returning—delicious delights at Downtown Disney District.
Perhaps most newsworthy is the return of a favorite… yes, the über-popular Earl of Sandwich has returned! The eatery (back in its original location) is now open for breakfast, lunch, and dinner; look for lots of fresh salads and wraps, and of course their famous sandwiches—including the Original 1762 and the Full Montagu.
But that's not all: Every afternoon, beginning at 3 p.m., Downtown Disney District now welcomes a host of local food trucks; they'll be visiting on a rotating basis this fall. Look for incredible eats from Brew Wings, Crepes Bonaparte, The Habit Burger Grill, and Mad Dumplings, just to name a few.
There's more yum to come at Downtown Disney District—stay tuned for more info on the Salt & Straw scoop shop and the Ballast Point brewery as their opening dates draw near.