ABC Upfronts: New Series Offer Muppets and Much, Much More!
ABC took over Avery Fisher Hall at NYC's Lincoln Center this afternoon to announce their 2015–16 Primetime TV schedule… and it's pretty spectacular. (Four words: "Kermit's back on television!") Besides returning faves like Scandal, The Bachelor, Marvel's Agent Carter, and Nashville, a whopping 10 new shows are set to take up permanent residence in your nighttime schedule (not to mention your DVR)—and there's something for everyone:
The Muppets: No, your eyes don't deceive you. The Muppets are returning to primetime, courtesy of The Big Bang Theory co-creator (and former Muppets writer) Bill Prady! (Watch the hilarious trailer, above.)
The Catch: From Shonda Rhimes (Grey's Anatomy, Scandal) and Betsy Beers comes a new drama centered on a strong, successful fraud investigator who's about to be the victim of fraud herself… by her own fiancé.
Wicked City: This new drama follows a unique police investigation of a serial murder case, all set against L.A.'s infamous, drug-fueled "punk" era…
Dr. Ken: Doctor-turned-actor/comedian Ken Jeong (Community, The Hangover) plays Dr. Ken, a brilliant physician with absolutely no bedside manner.
The Family: This thriller follows the return of a politician's son who was presumed dead after disappearing over 10 years ago. As the mysterious young man is welcomed back into his family, suspicions emerge—is he really who he says he is?
The Real O'Neals: A fresh, funny look at a seemingly faultless Catholic family whose lives take an unexpected turn when surprising truths are revealed.
Of Kings and Prophets: An epic Biblical saga of faith, ambition, and betrayal as told through the eyes of a battle-weary king; a powerful and resentful prophet; and a resourceful young shepherd on a collision course with destiny.
Uncle Buck: Based on the hit 1989 movie of the same name, Uncle Buck (comedian/rapper Mike Epps) is a fun-loving but irresponsible guy who takes a job as a nanny for his brother and sister-in-law's family.
Oil: A young couple dreams of a new life beyond their working class roots—so they move to "The Bakken" in North Dakota, a town now booming after the biggest oil discovery in American history, and find themselves pitted against a ruthless tycoon (executive producer Don Johnson, Nash Bridges).
Quantico: A diverse group of recruits, the best and the brightest, arrives at the FBI Quantico Base for training. It's impossible that one of them is suspected of masterminding the biggest attack on New York City since 9/11… right?
Other returning ABC series include Marvel's Agents of S.H.I.E.L.D., black-ish, Galavant, The Goldbergs, Grey's Anatomy, Castle, Once Upon a Time, How to Get Away with Murder, and Dancing with the Stars. For a complete rundown of all the renewed shows, check out ABC.com.
---
Save the Date!
Be sure to mark these upcoming Disney events on your calendar:
D23 and Walt Disney Archives


May 29


VIP Studio Tour with Disney Legend Dave Smith


June 6


Mickey's of Glendale Orlando Shopping Event


June 6


Let's Get Together with The Parent Trap in Florida


June 20


D23 Day at The Walt Disney Studios and Archives


August 14-16


D23 Expo 2015 returns to Anaheim, California


Studios




May 22


Tomorrowland opens in theaters.


June 19


Inside Out opens in theaters (along with the short Lava).


July 17


Ant Man opens in theaters.


December 18


Star Wars: The Force Awakens opens in theaters.
Parks


March 4–May 17




22nd Epcot International Flower & Garden Festival.




May 15–June 14


Star Wars Weekends Returns to Disney's Hollywood Studios.


May 22–23




24-hour event kicking off Disneyland Resort Diamond Celebration at Disneyland Resort




May 22–23




24-hour event kicking off "Coolest Summer Ever" at Walt Disney World Resort




September 15, 18, 20, 22, 25, 27; October 1, 2, 4, 6, 8, 9, 12, 13, 15, 16, 18, 20, 22, 23, 25, 27, 29, 31; and November 1

Mickey's Not-So-Scary Halloween Party at Magic Kingdom Park


November 8, 10, 12, 13, 15, 17, 19, 20, 29; and December 1, 3, 4, 6, 8, 10, 11, 13, 15, 17, 18


Mickey's Very Merry Christmas Party at Magic Kingdom Park


Television




June 9


73-hour-long Phineas and Ferb marathon kicks off at 8 p.m. ET/PT on Disney XD


June 12


Phineas and Ferb, "Last Day of Summer" premieres at 9 p.m. ET/PT on Disney XD
Original "Grim Grinning Ghost" Reappears at Disneyland
Fans of the Haunted Mansion at Disneyland Park have long spoken of the Hatbox Ghost, one of the Mansion's original "999 Happy Haunts" who mysteriously disappeared just as the attraction opened in 1969. Decades later, the spirit world is rejoicing—because the reclusive specter has rematerialized, and right on time for Disneyland's Diamond Celebration!
Fans lined up outside the Haunted Mansion on Saturday, May 9, for their first glimpse of the Hatbox Ghost… and he did not disappoint. Climb into our virtual Doom Buggy and see how he was brought to, well, life by watching this behind-the-scenes clip from our friends at Walt Disney Imagineering, above.
---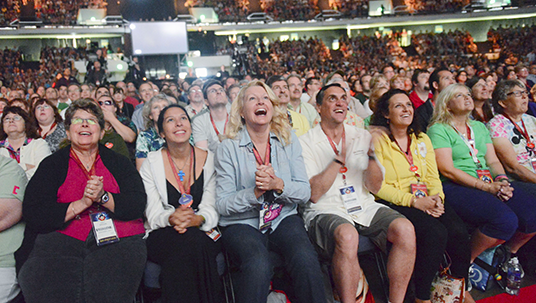 D23 EXPO 2015's Fan-Favorite Events Get New Venue
The D23 EXPO puts everything you love about Disney (… and Marvel, and Pixar, and Star Wars) under one gigantic roof for one amazing weekend! And when the Expo explodes to life later this year, from August 14 to 16, your favorite presentations will take place in "Hall D23″—a new 7,500-seat venue located in Hall D at the Anaheim Convention Center. More guests than ever before will be able to see these presentations live and in person. Don't forget: Tickets for D23 EXPO 2015 are discounted now through June 30. See ya there!
---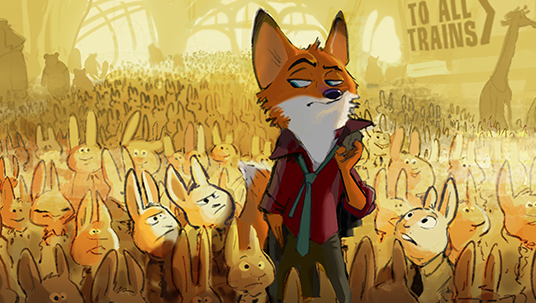 Voice Cast Revealed for Disney's Zootopia
What do you get when animals from all different environments (the frozen tundra, the arid desert, the damp rainforest) live together in a "modern mammal metropolis"? You get Zootopia, a new animated comedy-adventure from Walt Disney Animation Studios and director Byron Howard (Tangled). Ginnifer Goodwin (Once Upon a Time) and Jason Bateman (Arrested Development) will lend their voices to police-officer bunny Judy Hopps and con-artist fox Nick Wilde, respectively, as the duo tries to solve Judy's very first case. The film is slated for release in 2016.
---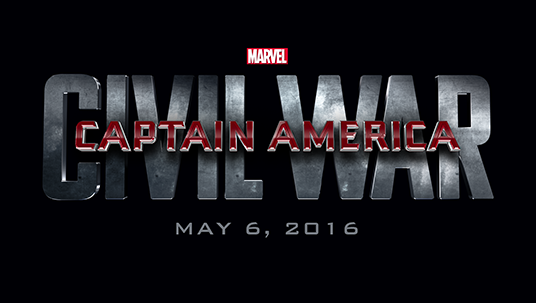 Captain America Starts a Civil War; Star-Studded Cast Announced
Hot on the smokin' heels of Avengers: Age of Ultron, Marvel Studios announced that principal photography has begun for Captain America: Civil War—the next phase in Captain America's branch of the über-awesome Avengers franchise "tree." It's pretty much all of your favorite actors in one gigantic movie; the film is set to star Chris Evans as Steve Rogers/Captain America, Robert Downey Jr. as Tony Stark/Iron Man, Scarlett Johansson as Natasha Romanoff/Black Widow, and Jeremy Renner as Clint Barton/Hawkeye—plus Marvel newcomers Paul Rudd (as Scott Lang/Ant-Man, fresh off his July 2015 debut) and Martin Freeman (The Hobbit: An Unexpected Journey, Sherlock). Mark your calendars: Captain America: Civil War will go to battle on May 6, 2016!
---
Phineas and Ferb Creators "Keep Moving Forward" with New Series
Phineas and Ferb, Disney Channel and Disney XD's long-running animated hit, may soon be leaving the air (with a special 73-hour mega-marathon beginning June 9 and ending June 12 with an "ultimate story capper" called "Last Day of Summer")… but fans of series creators Dan Povenmire and Jeff "Swampy" Marsh shouldn't worry! The duo is bringing a brand-new show to Disney XD! Mikey Murphy's Law follows the exploits of Mikey, the fictional great-great-great-great grandson of the Murphy's Law namesake. Look for Mikey's shenanigans to kick off in 2017.
---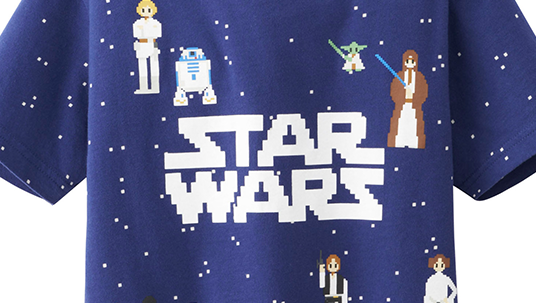 That's No Moon… That's a Fan-Designed Star Wars T-Shirt
UNIQLO, the Japanese clothing retailer taking the U.S. by storm, recently held its "UT Grand Prix 2015″—a contest in which they asked fans to create fashionable T-shirts inspired by a galaxy far, far away. Judges including Lucasfilm executive Doug Chiang, "Darth Vader and Son" cartoonist Jeffrey Brown, and Star Wars Rebels art director Kilian Plunkett helped choose the winners; in total, more than 20 new T-shirts are now available (at UNIQLO stores and UNIQLO.com), including four made by the judges themselves! Check 'em all out over at StarWars.com.
---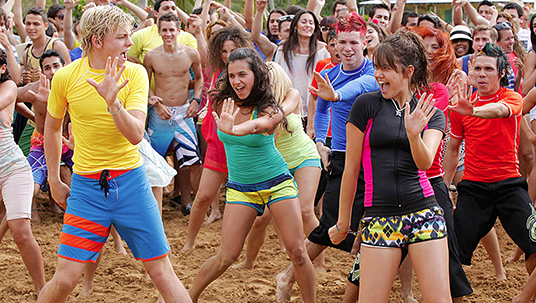 Teen Beach 2 Stars Launch "Coolest Summer Ever"
While Disneyland Park is using its big 24-hour event to kick off its Diamond Celebration, Walt Disney World is using its 24-hours-of-park-awesomeness to launch their "Coolest Summer Ever"—and a ton of Disney Channel, Disney XD, and Radio Disney stars will be on hand for all the fun throughout the day! Don't miss Ross Lynch, Maia Mitchell, and Grace Phipps from Disney Channel's upcoming Teen Beach 2 as they drop by the ultra-fun Disney Channel's Club Chill (located in Magic Kingdom's Tomorrowland) or surf down Main Street, U.S.A. as grand marshals for the Disney Festival of Fantasy Parade.