By Courtney Potter
Hear all about the brand-new World of Color show, and find out about the return of Disney Channel's Star Wars Resistance… Read more, along with other news from around Disney, in this week's news briefs!
Disney California Adventure Park Scares Up Brand-New Look at Villainous!
We're fairly huge fans of all things Halloween 'round these parts (it's one of the reasons we're so looking forward to the D23 Expo 2019 Mousequerade—mass quantities of costume inspo, all in one room!), so it stands to reason we'd be particularly excited for all the Halloween fun to come at Disneyland Resort. And a festive fragment of said fun is sure to be Villainous!, the all-new World of Color show created just for Oogie Boogie Bash – A Disney Halloween Party, kicking off September 17. Take a peek at what to expect from the spooky and splashy new show at Disney California Adventure park—and hear from Disney Parks Live Entertainment's Steve Davison—above!
Villainous! is a twisted tale brought to life through fountains, lights, lasers, state-of-the-art projections, and tons of cool special effects. Guests will follow along as a quirky young girl named Shelley Marie (created by famed Disney animator Eric Goldberg) takes an unforgettable journey through devious encounters with The Queen, Ursula, Dr. Facilier, Hades, Jafar, Maleficent, and more.
For more information on Oogie Boogie Bash (a separately ticketed event) as well as all things All Hallows Eve at both parks, check out Disneyland.com/HalloweenParty.
Save the Date!
Be sure to mark these upcoming Disney events on your calendar:
D23 and Walt Disney Archives


August 23-25, 2019


D23 Expo 2019


September 9, 2019


The Official Walt Disney Studios Tour—Presented by D23


September 21, 2019


D23's Magical Screening Series: Indiana Jones and the Temple of Doom at Walt Disney World


September 28, 2019


D23's Magical Screening Series: Indiana Jones and the Temple of Doom on the Lot


January 17, 2020


Get VIP Tickets to Disney's Frozen The Hit Broadway Musical
Parks


August 16, 20, 23, 27, 30; September 2, 6, 8, 10, 13, 15, 17, 20, 22, 24, 27, 29; October 1, 3, 4, 6, 8, 10, 11, 14, 15, 17, 18, 20, 21, 24, 25, 27, 29, 31, 2019




Mickey's Not-So-Scary Halloween Party at Magic Kingdom park




August 29, 2019


Star Wars: Galaxy's Edge Opening at and Walt Disney World Resort


August 29—November 23, 2019, 2019




2019 Epcot International Food & Wine Festival




September 17, 19, 22, 24, 26, 29, 2019; October 1, 3, 6, 8, 10, 13, 15, 17, 20, 22, 24, 27, 29, 31, 2019




Oogie Boogie Bash – A Disney Halloween Party at Disney California Adventure park




November 8, 11, 12, 14, 15, 17, 19, 21, 22, 24; December 1, 3, 5, 6, 8, 10, 12, 13, 15, 17, 19, 20, 22, 2019




Mickey's Very Merry Christmas Party at Magic Kingdom park




2019 Epcot International Festival of the Holidays




Studios




October 18, 2019


Maleficent: Mistress of Evil opens in U.S. theaters


November 22, 2019


Frozen 2 opens in U.S. theaters


December 20, 2019


Star Wars: The Rise of Skywalker opens in U.S. theaters


March 6, 2020


Onward opens in U.S. theaters.


March 27, 2020


Mulan opens in U.S. theaters.


May 29, 2020


Artemis Fowl opens in U.S. theaters.


Television




August 9, 2019


Muppet Babies kicks off season two on Disney Channel (8:30 a.m. EDT/PDT)


September 1-30, 2019




"30 Days of Disney" on Freeform




September 29, 2019


Star Wars: Galaxy's Edge—Adventure Awaits premieres on Freeform (8 p.m. EDT)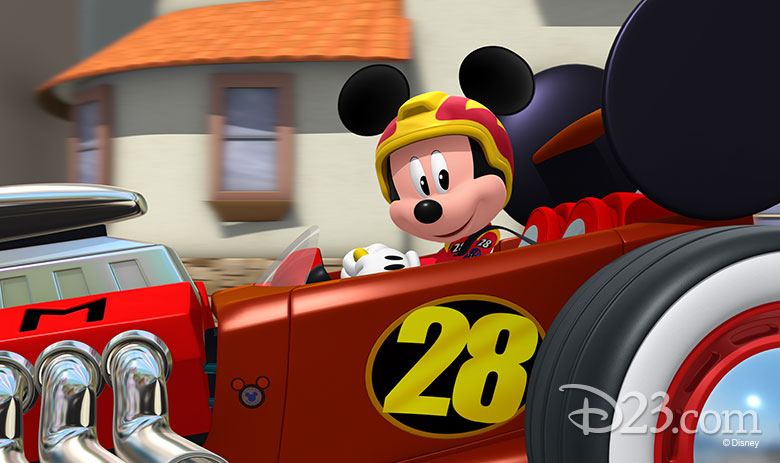 Mickey Mouse Mixed-Up Adventures Comes to Disney Junior
Hot dog! We've got some great news from Disney Junior: The channel's hit animated series Mickey and the Roadster Racers will premiere its third season with the brand-new title—Mickey Mouse Mixed-Up Adventures—as well as an updated version of the fan-favorite "Hot Dog!" song, on Monday, October 14, on Disney Channel, Disney Junior, and DisneyNOW. And that same day, a new series of shorts, Hot Diggity-Dog Tales (starring Mickey and "mouse's best friend" Pluto) will also debut on Disney Channel, Disney Junior, and DisneyNOW.
The all-new season takes Mickey and the gang (Minnie Mouse, Goofy, Donald Duck, Daisy, and Pluto)—along with friends Chip 'n' Dale—on zany adventures all around Hot Dog Hills in loads of fun locales, including Mickey's new gadget-filled house; the Mixed-Up Motor Lab at Mickey's Garage; and Minnie, Daisy, and Cuckoo Loca's Happy Helpers office. Designed to convey lessons about friendship, teamwork, and community, each episode features two 11-minute stories and mid-episode dance break in which Mickey and the gang invite viewers to dance along to the new "Hot Dog!" song. Sounds like a total blast to us!
Returning voices include Jay Leno as Billy Beagle, Patton Oswalt as Mr. McSnorter, and Kate Micucci as Emmy Lou, and they'll be joined by guest stars such as Madison Pettis (Freeform's The Fosters), Ana Gasteyer (ABC's The Goldbergs), and more. So mark your calendars for some mirthful Mickey music and merriment beginning October 14!
Big News for Star Wars Resistance Fans
Are you ready to (re)join the resistance? Our pals over at Disney Channel just announced that their animated series Star Wars Resistance will be returning for its second and final season later this fall. Find out which date to circle in red on your calendar—and catch a look at the Season 2 trailer—by clicking here.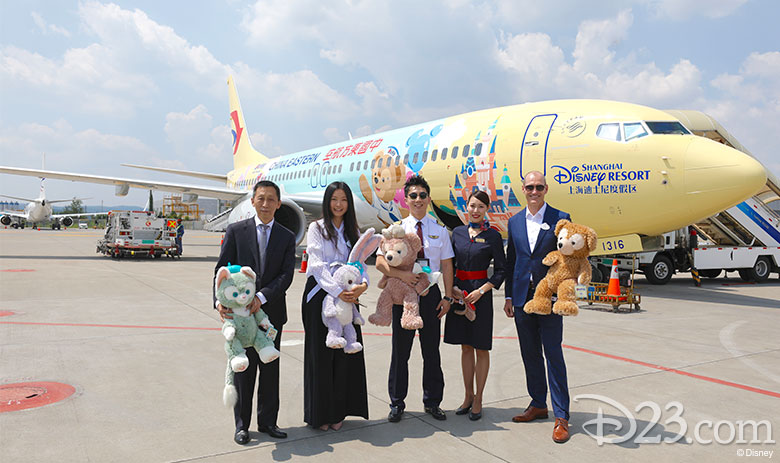 Shanghai Disney Resort Celebrates All Things Duffy This September
For those not in the adorable know, Duffy is a cute and cuddly teddy bear that was hand-sewn by Minnie Mouse and given to Mickey Mouse as a friendly companion on all his ocean voyages. He's since been spotted all over the world—and now, during the month of September, you'll find Duffy (and his friends ShellieMay, Gelatoni, and StellaLou) flying among the clouds!
To help kick off Shanghai Disney Resort's Duffy Month, a brand-new aircraft portraying Duffy and Friends made its maiden flight earlier this week. The plane, carrying lots of special guests, flew from Kunming in China's southwest to Shanghai, following an appropriately delightful unveiling ceremony at the Kunming Changshui International Airport. This Duffy·Friendship Express plane became the fourth Disney-themed aircraft to join China Eastern Airlines' fleet as part of its partnership with Shanghai Disney Resort—after the unveiling of the Toy Story Land-themed Toy Story·Happy Holiday Express last spring.
Duffy Month will include the sure-to-be-charming "Duffy's Heartfelt Moments" celebration at Shanghai Disney Resort from September 2 through 30. Guests at the resort will enjoy Duffy-themed decorations, such as an incredible new floral Duffy display at the entrance to Shanghai Disneyland; a special Duffy parade down Mickey Avenue (from September 16 to 30); themed food and beverage offerings; cozy and colorful merchandise; and so much more. So if you happen to be winging your way to China next month, make sure to visit Duffy and join the party!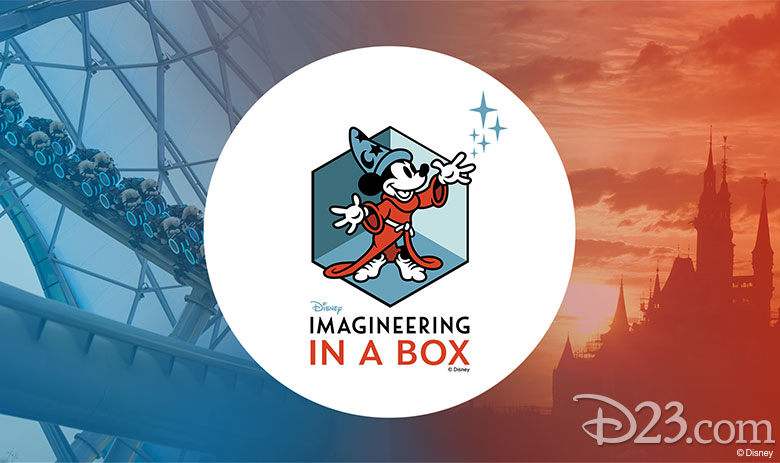 Khan Academy Now Offers "Imagineering in a Box"
Our pals over at Walt Disney Imagineering just announced a very cool partnership with the good folks at Khan Academy, the online destination that offers practice exercises, instructional videos, and personalized learning (in many different subjects!) outside of the classroom. If you've ever wondered just what goes into becoming an Imagineer, you'll want to take part in "Imagineering in a Box"—a free online program that brings together the talents of Disney Imagineers from around the globe for a truly unique learning experience.
The series offers 32 different videos in which Imagineers share how they use a wide variety of skills—from story development and conceptual design, to math, physics, and engineering—to create the immersive experiences Disney is known for. The online curriculum hopes to ignite curiosity, inspire creativity, and encourage innovation in the minds of students and teachers alike, all while creating fun and fascinating opportunities to explore! The program's hands-on elements will allow students to connect new concepts to real-world examples to bring favorite Disney stories to life. Find out more about "Imagineering in the Box" by visiting KhanAcademy.org.

Walt Disney World Resort to Host Special Olympics USA Games in 2022
There's a marvelous, bound-to-be-memorable event coming to Walt Disney World Resort in a few short years… it'll be the official host of the 2022 Special Olympics USA Games, taking place at ESPN Wide World of Sports Complex from June 5 to 11, 2022.
These games will celebrate the incredible 50th anniversary of Special Olympics Florida, and mark the continuing relationship between The Walt Disney Company and Special Olympics—which includes additional sponsorship and support for the Games, as well as lots of passionate employee volunteers.
But that's not all: For the first time in the Games' history, athletes were invited to create the logo for the '22 USA Games! Nine athletes contributed to the design, and the colorful new logo was unveiled as part of the announcement ceremony held last week.
Keep your eyes peeled for more information about the 2022 USA Games in the coming months!
See Star Wars: Galaxy's Edge at Disney's Hollywood Studios from Above
Speaking of Walt Disney World Resort, we're closing in on the hugely anticipated opening of Star Wars: Galaxy's Edge at Disney's Hollywood Studios—and to kick off the festivities a little early, we were lucky enough this week to get a bird's eye view of Batuu via some incredible drone footage. See it right here at D23.com.