By D23 Team
We've cleared our schedule and marked our calendars so as not to miss out on a single movie opening, but this morning The Walt Disney Studios released a host of new information and images about its 2018 slate. Here, in order of release, are the films we simply can't wait to see this year: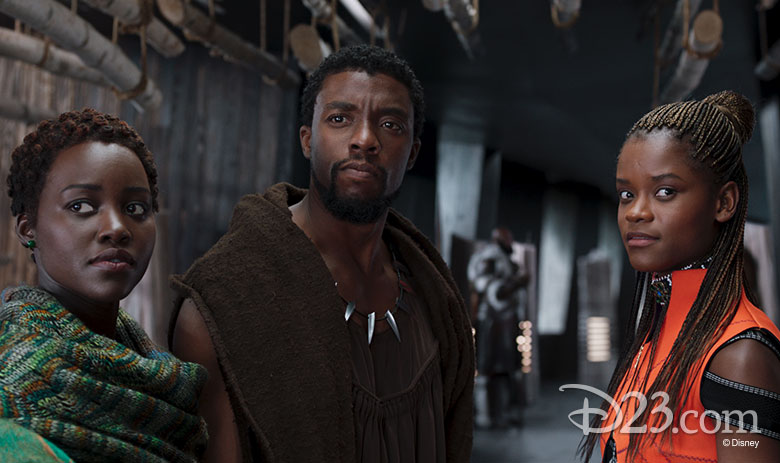 Marvel Studios' Black Panther—February 16
Chadwick Boseman stars in Marvel Studios' upcoming film as T'Challa, who returns home to his nation of Wakanda to take his rightful place as king following the death of his father. A powerful old enemy reappears to test T'Challa's mettle as king—and Black Panther—putting the fate of Wakanda, and the entire world, at risk. The brand-new image released today features Boseman as T'Challa, alongside Lupita Nyong'o (left, as Nakia) and Letitia Wright (right, as Shuri). The Black Panther cast also includes Michael B. Jordan, Danai Gurira, Martin Freeman, Daniel Kaluuya, Winston Duke, Angela Bassett, Forest Whitaker and Andy Serkis.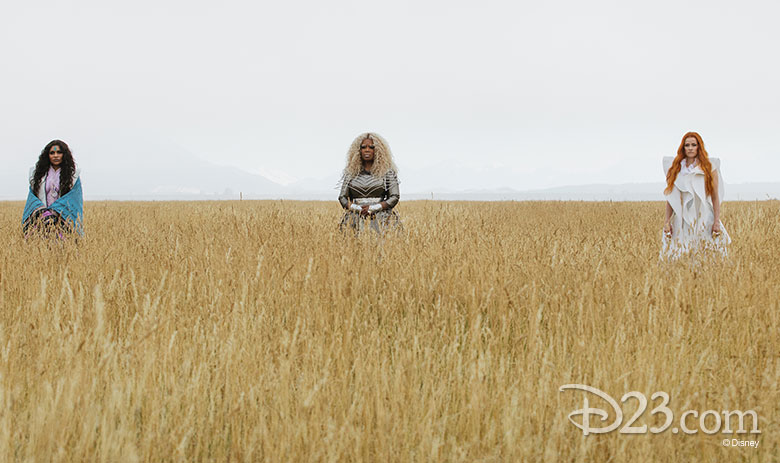 Disney's A Wrinkle in Time—March 9
Director Ava DuVernay's adaptation of Madeleine L'Engle's classic novel can't tesser into theaters fast enough for us. A Wrinkle in Time tells the story of middle school student Meg Murry (Storm Reid), who struggles with issues of self-worth and just wants to fit in. Her parents are world-renowned physicists and younger brother Charles Wallace is extremely gifted in very unique ways—as is Meg, though she has yet to discover that for herself. Following the mysterious disappearance of Mr. Murry (Chris Pine), three celestial beings—Mrs. Which (Oprah Winfrey), Mrs. Whatsit (Reese Witherspoon), and Mrs. Who (Mindy Kaling)—journey to Earth and guide Meg, her classmate Calvin, and Charles Wallace in tessering through time and space to confront a powerful evil force. Meg's transformative journey leads her to discover the strength she has within so that she may face the darkness that is rapidly enveloping the Universe.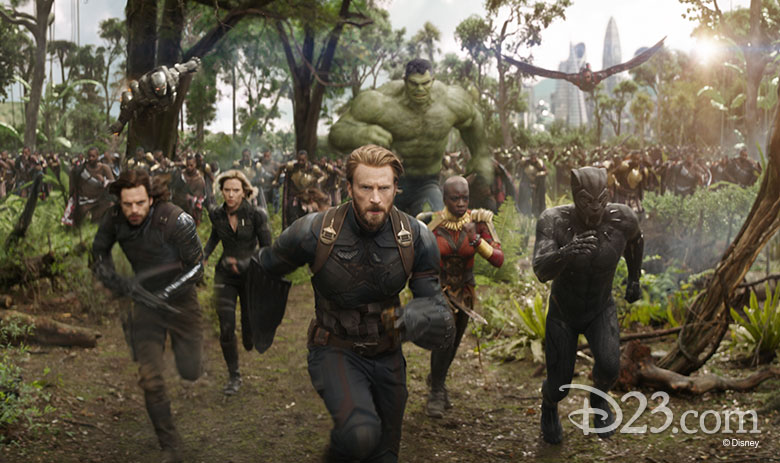 Marvel Studios' Avengers: Infinity War—May 4
Feast your eyes on this Marvel-ous image that showcases just a fraction of the super-sized cast of characters in Marvel Studios' Avengers: Infinity War. The Avengers are assembling, and some of their new friends from work are joining them for what promises to be the ultimate, deadliest showdown of all time between our heroes and the evil and powerful Thanos.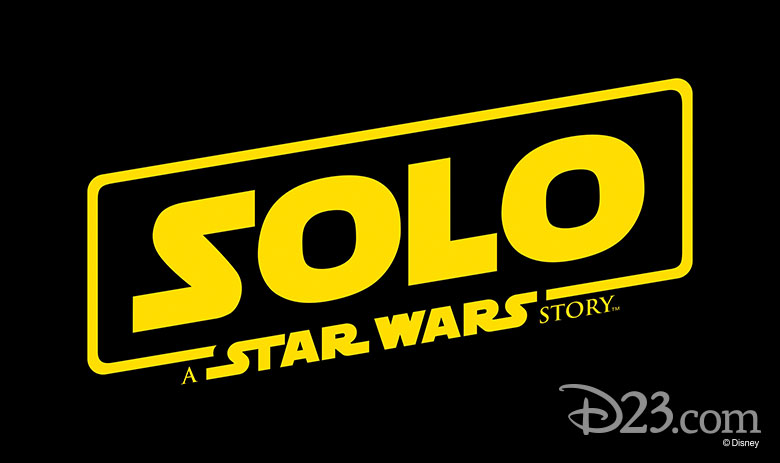 Solo: A Star Wars Story—May 25
Have you ever wondered just how Han Solo met his copilot (and furry friend) Chewbacca? Are you curious to know just what happened between Han and notorious gambler Lando Calrissian before the events of The Empire Strikes Back? We may get the answers to these questions, and more, in Solo: A Star Wars Story, opening in U.S. theaters on May 25. We can't wait to return to a galaxy far, far away for this new stand-alone story.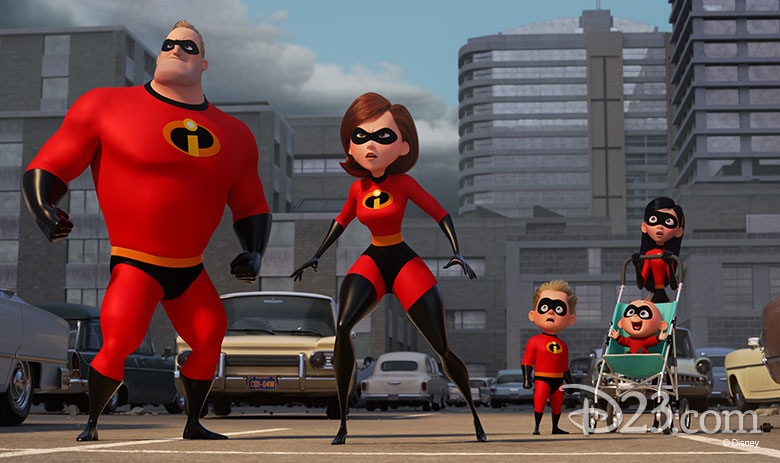 Incredibles 2—June 15
They're back—on screens this June, and in this spectacular new image, just revealed today! And, if you've seen the first trailer for Incredibles 2, you already know that our favorite family of superheroes faces a new challenge in the film and it's not just a formidable new villain: It's the emergence of baby Jack-Jack's own super powers. With director Brad Bird returning to helm the sequel, Incredibles 2 opens in theaters on June 15.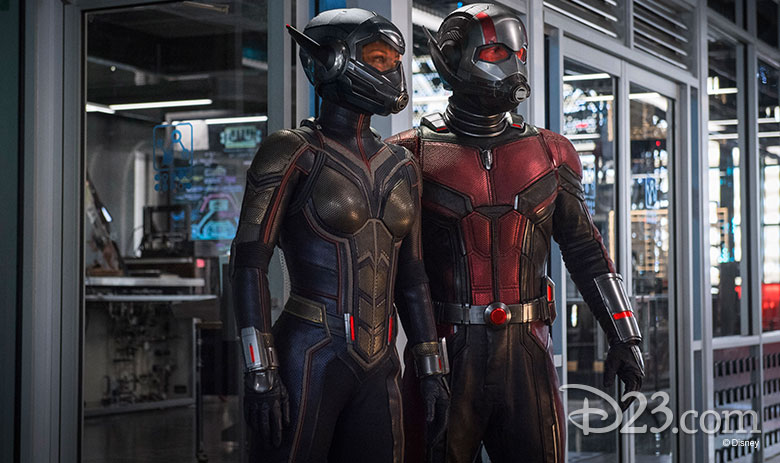 Marvel Studios' Ant-Man and the Wasp—July 6
We've just caught our first glimpse of Paul Rudd and Evangeline Lilly in Marvel Studios' Ant-Man and the Wasp, the follow-up to Marvel Studios' 2015 film Ant-Man. The new chapter is set in the aftermath of Captain America: Civil War, as Scott Lang grapples with the consequences of his choices as a Super Hero and a father. As he struggles to find a balance between those two roles, he's presented with a new mission by Hope van Dyne and Dr. Hank Pym. Scott must once again don the Ant-Man suit and learn to fight alongside the Wasp to uncover secrets from the past.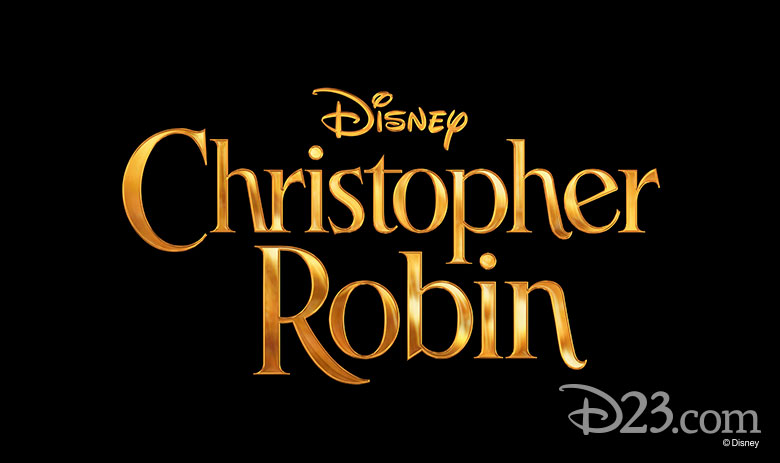 Disney's Christopher Robin—August 3
Oh, bother. We have to wait nearly eight months for this heartwarming live-action adventure about the young boy who relished his adventures in the Hundred Acre Wood with his band of stuffed-with-fluff animal friends. In Disney's Christopher Robin, the title character is now an adult who has lost his way. Can his old friends help him remember the loving and playful boy within? We'll find out on August 3.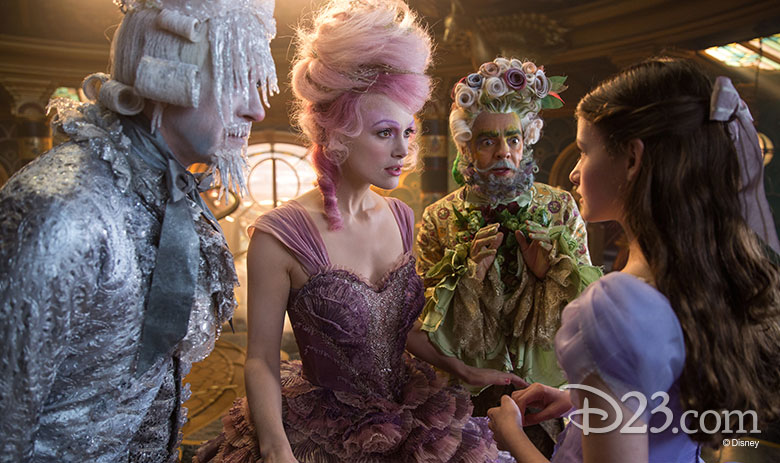 The Nutcracker and the Four Realms—November 2
Mackenzie Foy (above right) stars as Clara, whose quest for a one-of-a-kind key leads her to a strange world that is parallel to the one that she knows. There she encounters a soldier named Phillip, a gang of mice, and the regents who preside over three Realms: Land of Snowflakes, Land of Flowers, and Land of Sweets. With Phillip, Clara must brave the Fourth Realm—home to the tyrant Mother Ginger (Helen Mirren)—to retrieve the key and (hopefully) restore harmony to the unstable world. The film also stars Keira Knightley (pictured above) as the Sugar Plum Fairy, and also features a special performance by the incomparable Misty Copeland. We can think of no better way to kick off the holidays later this year than with the debut of this film inspired by E.T.A. Hoffman's classic tale. The Nutcracker and the Four Realms opens in theaters on November 2.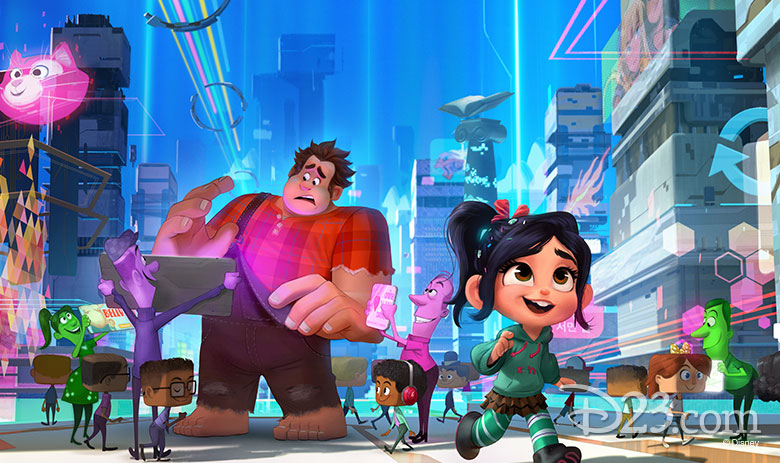 Ralph Breaks the Internet—Wreck-It Ralph 2—November 21
There are no Error 404 messages where Ralph Breaks the Internet: Wreck-It Ralph 2 is concerned: The film opens in theaters on November 21. In Ralph's new adventure, our bad-guy hero (voice of John C. Reilly) ventures to the World Wide Web in search of a replacement part that will save Sugar Rush, video game home to fellow misfit Vanellope von Schweetz (voice of Sarah Silverman). When they find themselves over their heads, they rely on citizens of the Internet—netizens, of course—to help them navigate their way. Joining the voice cast is Taraji P. Henson as website entrepreneur Yesss, head algorithm and the heart and soul of trend-making site "BuzzzTube." The film doesn't open in theaters until November 21, but the just-released image, above, provides a first look in the meantime.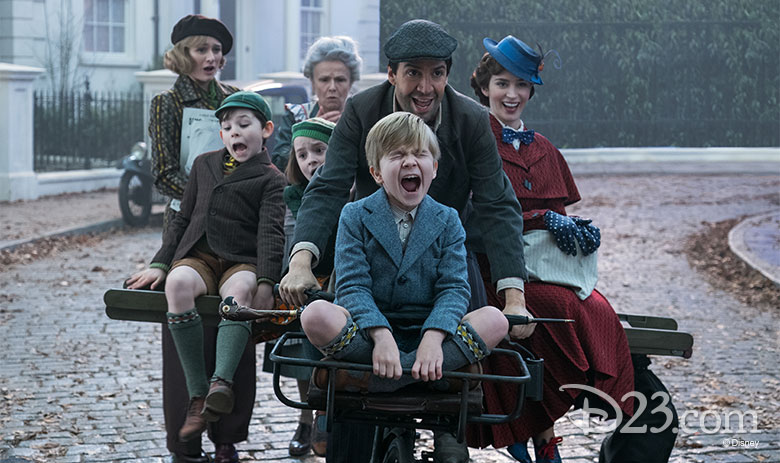 Mary Poppins Returns—December 25
Even an average Tuesday can feel like a jolly holiday with the release of a new image from Disney's upcoming film Mary Poppins Returns. The practically perfect nanny is back, played in the eagerly anticipated sequel by Emily Blunt, and she's turning humdrum tasks into exciting new adventures with some assistance from her friend Jack, an optimistic street lamplighter who helps bring light—and life—to the streets of London. Jack is played, of course, by the über-talented multi-hyphenate Lin-Manuel Miranda, whose credits range from Broadway's Hamilton to Disney XD's DuckTales. The film also stars Ben Whishaw as Michael Banks, Emily Mortimer as Jane Banks, Julie Walters as the Banks' housekeeper Ellen; with Colin Firth as Fidelity Fiduciary Bank's William Weatherall Wilkins, and Meryl Streep as Mary's cousin, Topsy. We can also look forward to a whole new generation of Banks children, played by Pixie Davies, Nathanael Saleh, and newcomer Joel Dawson; as well as some familiar faces… Angela Lansbury appears as the Balloon Lady, while Dick Van Dyke plays Mr. Dawes Jr., the retired chairman of the bank now run by Firth's character. Mary Poppins Returns opens on December 25, 2018, which promises to be an especially supercalifragilistic day!