By Courtney Potter
Check Out the Brand-New Star Wars: Jedi Temple Challenge Game Show!
There's a brand-new game show set in a galaxy far, far away—and it's perfect for the whole family! Star Wars: Jedi Temple Challenge follows Jedi Master Kelleran Beq (Ahmed Best), wise-cracking protocol droid AD-3 (Mary Holland), and astromech LX-R5 as they guide three teams of Padawans in their quest to become Jedi Knights. The 10-episode series will test the Padawans' bravery, knowledge, and strength in a series of thrilling trials. Take a look at the trailer for the series, above.
The first two episodes of the series just premiered on StarWarsKids.com and at the Star Wars Kids YouTube Channel, and new episodes will be released every Wednesday. Check them out and enjoy, you will…
5 Fantastic Things to Watch This Weekend
This weekend's "must-view" shows and films run the gamut from family-friendly fare such as Lilo & Stitch (part of Freeform's Funday Weekend movie marathon) to a new episode of ABC's Celebrity Family Feud featuring—coincidentally—the cast of Freeform's The Bold Type taking on Emmy® winner RuPaul and his judging panel from the ultra-fabulous RuPaul's Drag Race. Click here to make sure your calendar is up to date!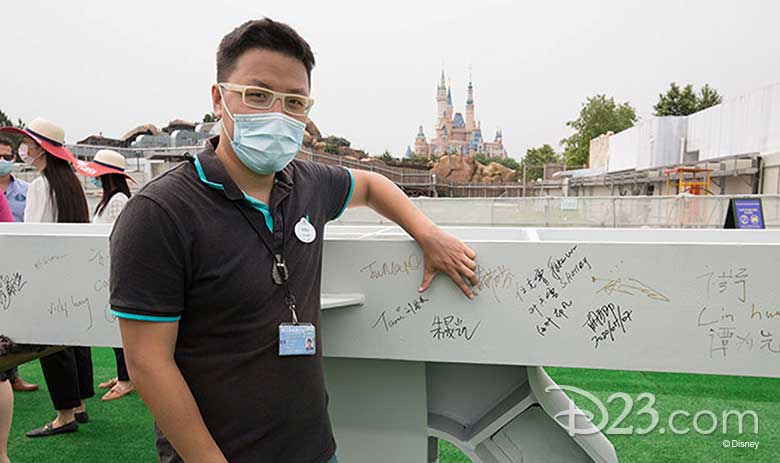 Major Milestone Reached for Zootopia-Themed Land at Shanghai Disneyland
Great news this past week from our pals at Shanghai Disney Resort… Judy Hopps and Nick Wilde's new home in Shanghai Disneyland reached a super-exciting milestone on Monday, when the first steel column of their upcoming Zootopia-themed land was installed!
In longstanding Disney tradition, prior to installation, this steel column was signed by leaders and representatives from all around the resort, as well as folks from the Administrative Commission of Shanghai International Resort; Shanghai Shendi Group; and Walt Disney Imagineering.
It's the first-ever Zootopia-themed land at any Disney park, and the eighth land overall at Shanghai Disneyland. "Today's Zootopia construction milestone brings us another step closer to the beloved Zootopia story and characters coming to life in Shanghai," Joe Schott, president and general manager, Shanghai Disney Resort, recently said. "We are always looking for new ways to delight and entertain our guests here in Shanghai with unique Disney storytelling and magical experiences. The steel column installed today is an integral part of our new land, which is sure to offer incredible adventures to our guests for years to come." Stay tuned for more info about the land in the coming months.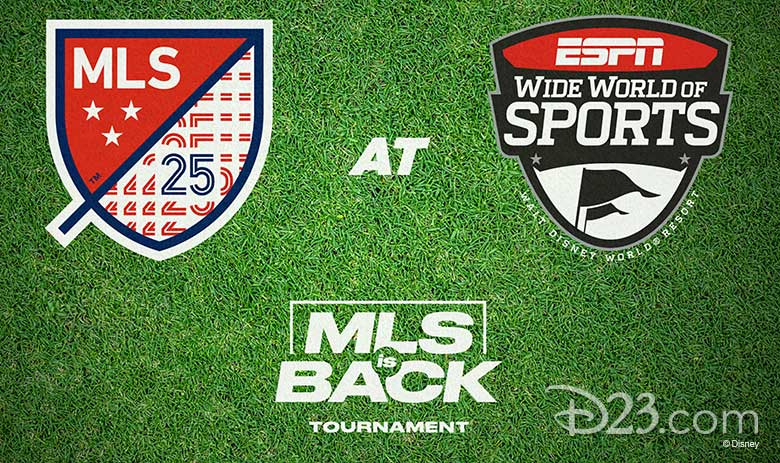 ESPN Wide World of Sports Complex to Host MLS is Back Tournament
Got a hankerin' for some live sports? Well you're in luck—because it was announced this past week that Major League Soccer (MLS) will resume its 25th season at Walt Disney World Resort, hosting the MLS is Back Tournament at ESPN Wide World of Sports Complex from July 8 through August 11!
The tournament will include all 26 MLS clubs competing in a continuous schedule of 54 total matches that will take place nearly every day. The matches will count in the 2020 MLS regular season standings, and the tournament winner will also earn a spot in the 2021 Scotiabank Concacaf Champions League. The event—which will be held without spectators in attendance—will be staged with an emphasis on the health and safety of all players, coaches, staff, crew, and cast members. (MLS players and staff will follow specific medical protocols, including regular testing, throughout the tournament.)
Clubs will begin arriving in Orlando as early as June 24 for preseason training. Beginning July 8, games will be played nearly every day at 9 a.m., 8 p.m., and 10:30 p.m. ET, with the vast majority of the matches being played in the evening. For more information, visit MLSSoccer.com—and make sure to keep checking back for specific matchup dates and a full broadcast schedule.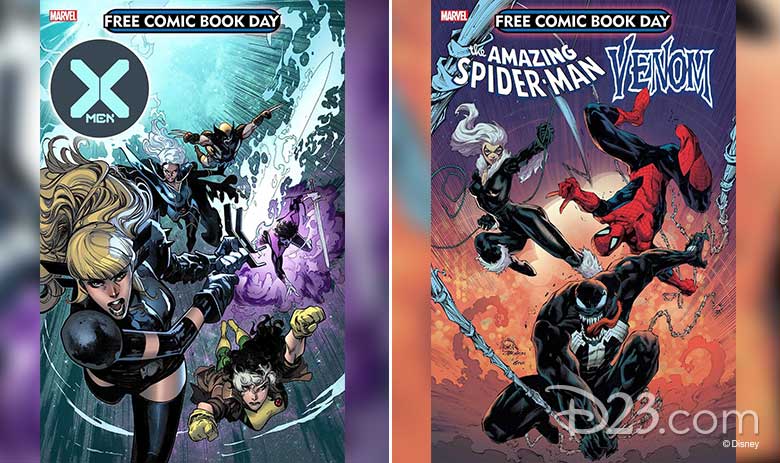 Marvel to Offer Free X-Men and Spider-Man/Venom Comic Books This July
Comic book fans, rejoice: This July, readers will get a chance to relish in some of Marvel's most exciting new titles (with brand-new stories) for free at participating comic shops! Originally part of May's Free Comic Book Day, Marvel will be now be releasing two never-before-seen titles for fans to get a first look at some of Marvel's biggest upcoming events. Each issue will contain two tales involving the X-Men, Spider-Man, and more from Marvel's most revered creators.
Available on July 15, Free Comic Book Day 2020: X-Men will feature a brand-new X-Men story by Jonathan Hickman and Pepe Larraz that will lead into the game-changing X of Swords crossover; the second story will also foreshadow an upcoming epic tale by Tom Taylor and Iban Coello. And on July 22, Free Comic Book Day 2020: Spider-Man/Venom will provide two tales connected to the coming major storylines in Venom, Amazing Spider-Man, and Black Cat from Donny Cates, Ryan Stegman, Jed MacKay, Patrick Gleason, and more.
Before picking up these incredible new titles, don't forget to check in with your favorite local comic shop to ask about their current business polices—like curbside pick-up or other convenient services. And head on over to Marvel.com/LoveComicShops for more info!