By Zach Johnson
In celebration of D23's 10th anniversary, we're unboxing the magic once again by taking a closer look at all the exclusive goodies our Gold Members have received over the years. From limited-edition lithographs to rare reproductions, D23 Gold Members have amassed quite a collection!
Without further ado, here is the complete list of annual D23 Gold Member gifts: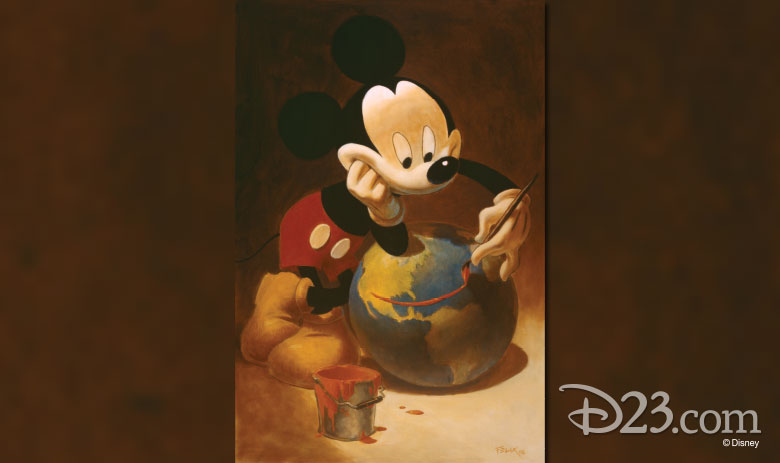 2009
Members received a lithograph of Mickey Mouse's official 80th anniversary portrait. Artist Paul Felix focused on Mickey's global reach, showing him as playfully painting a smile on the world.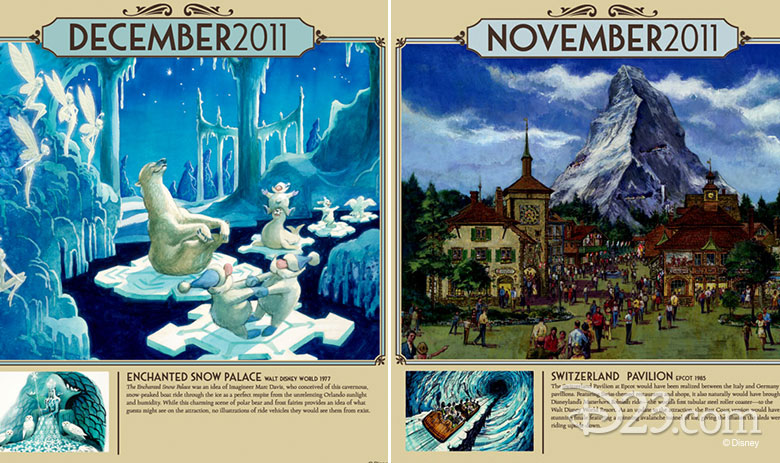 2010
A 23-month calendar highlighted Disney's unrealized masterpieces, like Disneyland's Rock Candy Mountain (1957), Walt Disney World's Enchanted Snow Palace (1977) and much more.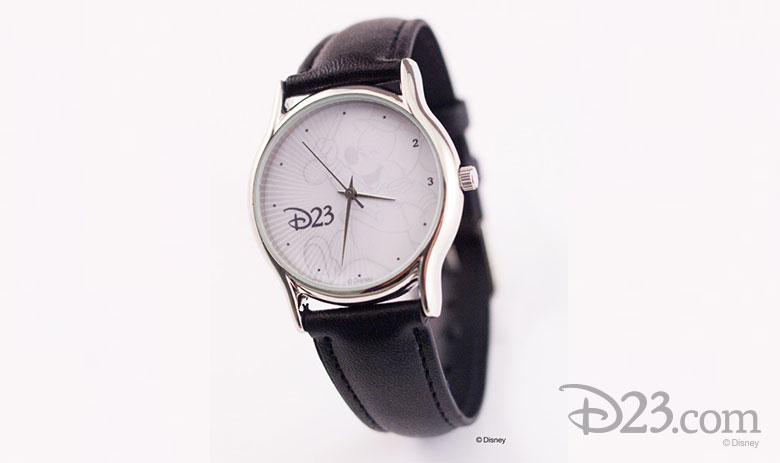 2011
The time was right to give members a classic analog watch featuring bandleader Mickey Mouse.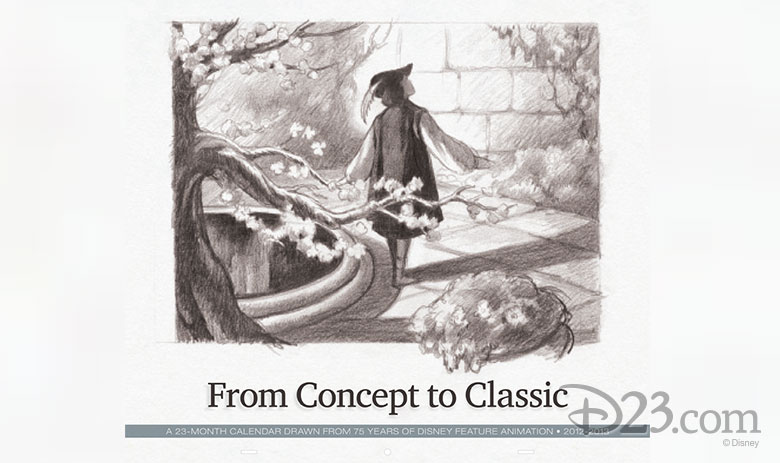 2012
Members traveled back in time—albeit temporarily—with a 23-month calendar highlighting 75 years of Disney feature animation, celebrating the art of Mary Blair, Tim Burton, Albert Hurter and others. The concept art, not all of which had ever been shown publicly before, celebrated old and new films like Pinocchio, Dumbo, The Artistocats, Robin Hood, Pocahontas and Tangled.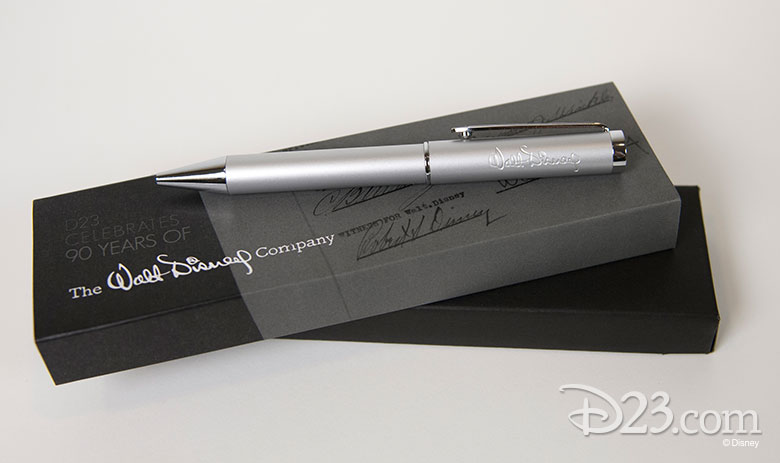 2013
This gift was all "write!" Members received a stylish pen, featuring the likeness of one of Walt Disney's early signatures. It was similar to the one he and Roy Disney used to sign a contract with film distributor Margaret J. Winkler, marking the beginning of The Walt Disney Company 90 years before.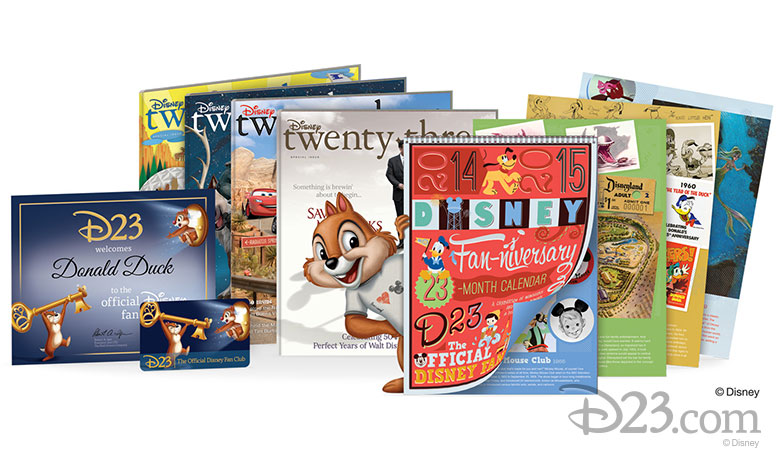 2014
The Disney Fan-niversary 23-Month Calendar featured amazing artwork and fun facts from Disney attractions (e.g. Space Mountain, 1975), films (e.g. Pinocchio, 1940), and theme parks (e.g. Hong Kong Disneyland, 2005), celebrating landmark anniversaries through 2014 and 2015.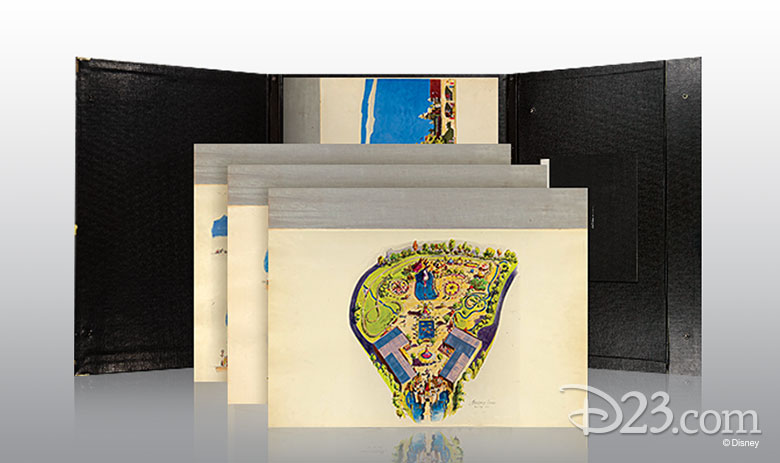 2015
To celebrate the 60th anniversary of Disneyland Park, members were mailed an exclusive reproduction of the pitch portfolio used to sell the park to prospective licensees on the East Coast. More than 20 pieces of concept artwork from Bruce Bushman, Peter Ellenshaw, Harper Goff and Herb Ryman were recreated from the Walt Disney Archives collection—and, as an added surprise, select members also got their hands on an autographed card from Disney Legend Dave Smith, founder, Walt Disney Archives.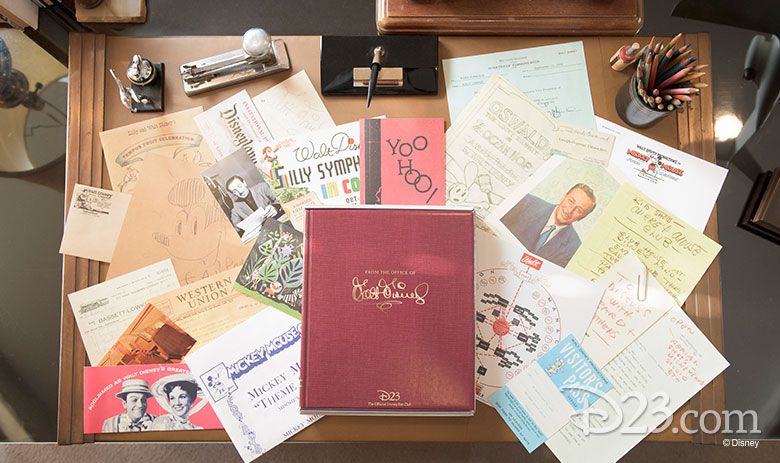 2016
A first-of-its-kind collection, "From the Office of Walt Disney" commemorated the restoration of Walt Disney's office suite to Disney's Burbank studio lot. Among the 23 mementos, members received replicas of a Laugh-O-gram Films Inc. Business Card (1923), "Minnie's Yoo Hoo" Sheet Music (1930), a Disneyland Press Preview Pass (1955), an Inter-Office Memo to Ward Kimball (1955), a Postcard of Walt's Plane (ca. 1964) and Walt's Notes on the EPCOT Film Script (1966).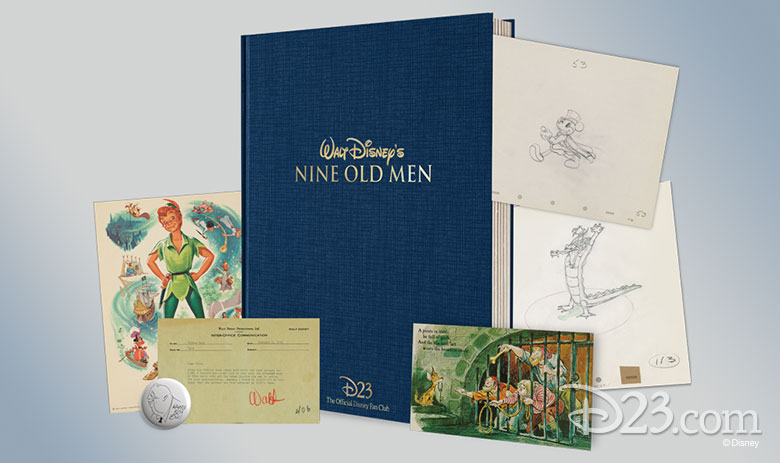 2017
Members received a tribute to some of the most creative artists in filmmaking history: Walt Disney's Nine Old Men. The collection was created in partnership with Walt Disney Archives and Disney's Animation Research Library, and filled with reproductions of 23 unique treasures, like a Snow White and the Seven Dwarfs Premiere Police Pass, a Peter Pan "Fan Card," The Artistocats Promotional Handbill, Eric Larson's 50th Anniversary Pinback Button, a Disney Animation Recruitment Brochure and a Disney Legends Award Ceremony Program (1989).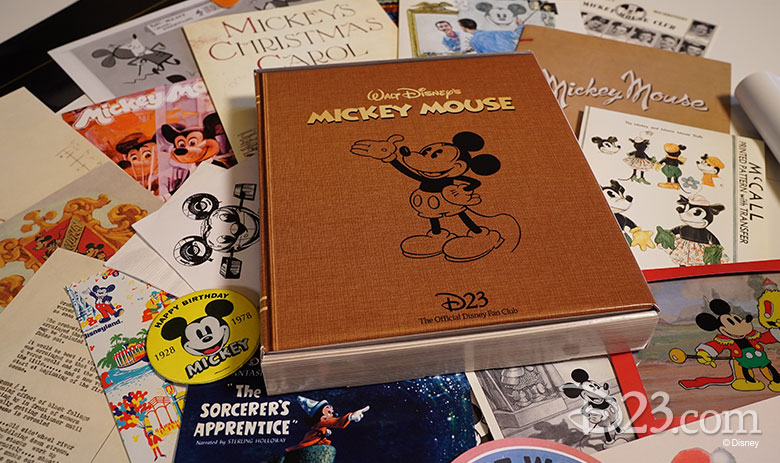 2018
Chronicling the 90-year career of Mickey Mouse, this collection contained 23 reproduced archival treasures, like a mini-animation cel representing his first color appearance, a 1978 "Happy Birthday, Mickey" button, and a souvenir gift bag from Tokyo Disneyland's early days.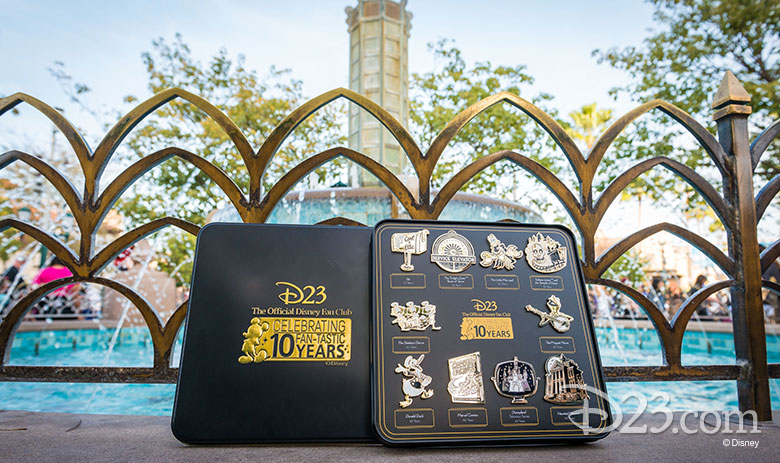 2019
Disney artist Ricky De Los Angeles has designed an exclusive collection of gold-finish pins spanning 90 years of Disney history. The pins represent 10 significant company anniversaries, starting with The Skeleton Dance, the first "Silly Symphony" (90 years) and ending with Pixar Animation Studios' Up (10 years).
Now's the time to join or renew as a D23 Gold or Gold Family Member to collect this year's gift!