By D23 Team
This tea is almost as sweet as Mrs. Potts herself! Enjoy this delicious drink, inspired by our favorite teapot from Beauty and the Beast.
Ingredients
Juice of 2 lemons (about 1/2 cup)
1/2 cup granulated sugar
3 3/4 cups water, divided
1/2 cup sliced fresh strawberries
4 bags of strawberry tea (berry-flavored tea will do, too)
Directions
1. Pour lemon juice into a pitcher and set aside.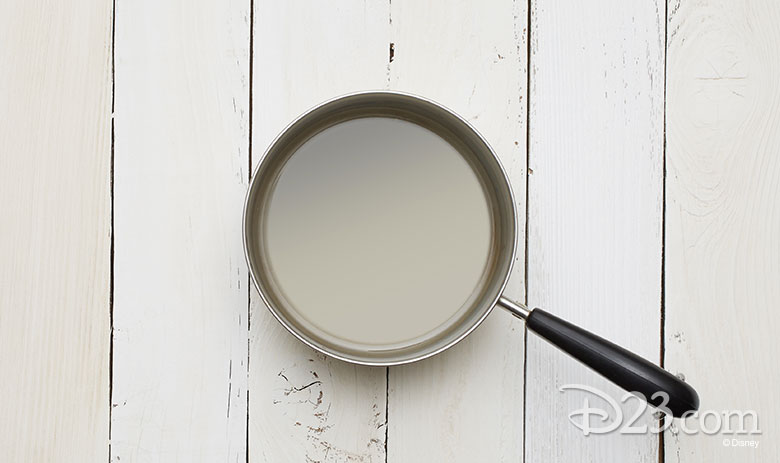 2. Make simple syrup by combining sugar and 3/4 cup of water in a small saucepan. Cook over low heat until sugar dissolves completely.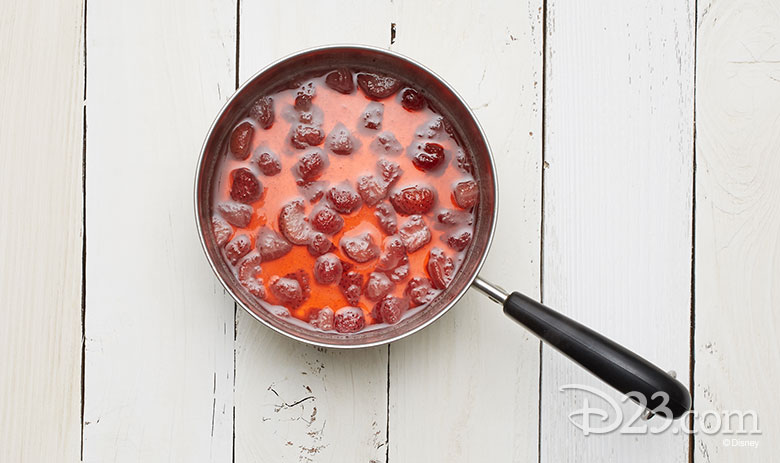 3. Add fresh strawberries and continue cooking for about 5 minutes until berries soften and the simple syrup is pink.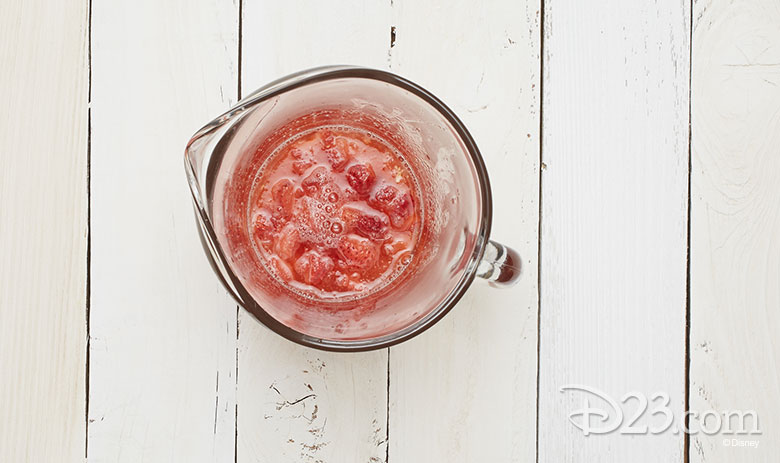 4. Pour strawberry simple syrup mix into pitcher with lemon juice.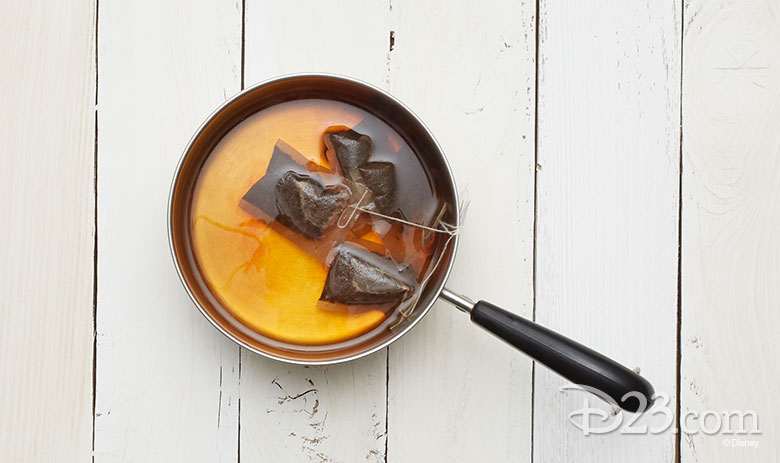 5. Heat 2 cups of water in a small saucepan; once it boils, remove saucepan from the stove. Add in tea bags and steep according to package directions.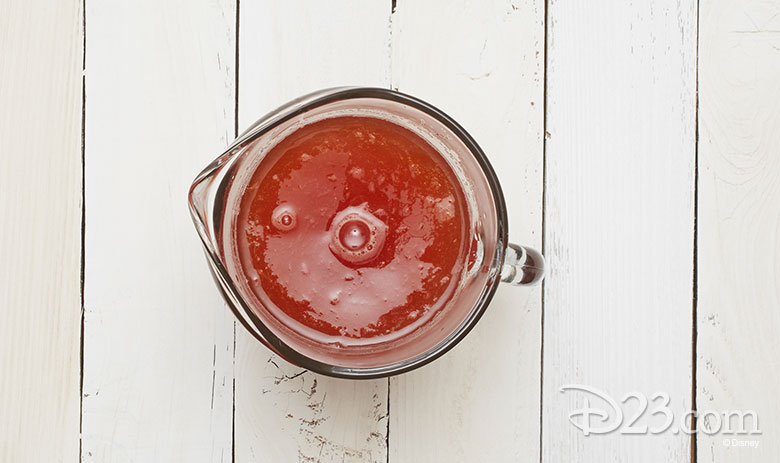 6. Remove tea bags after steeping and add tea to the strawberry simple syrup mix in the pitcher. Add one cup of water and stir well. Refrigerate for at least one hour and serve over ice.