By D23 Team
Enjoy Beauty and the Beast as never-before! Follow along with the classic film and mark off phrases and items you see in the film for a fun game of Beauty and the Beast BINGO.
Click here to download.
Materials
8 ½" x 11" cardstock (we recommend 110-pound paper for best results)
Scissors
Directions
*Up to 12 guests can play with the provided cards.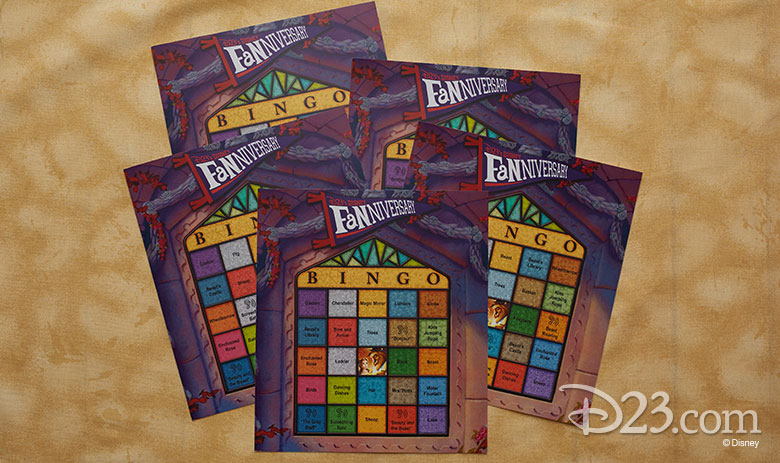 1. Print the following pages, and cut out the playing cards and marker sheets. There are 12 playing cards provided; print as many playing cards as you have players (up to 12).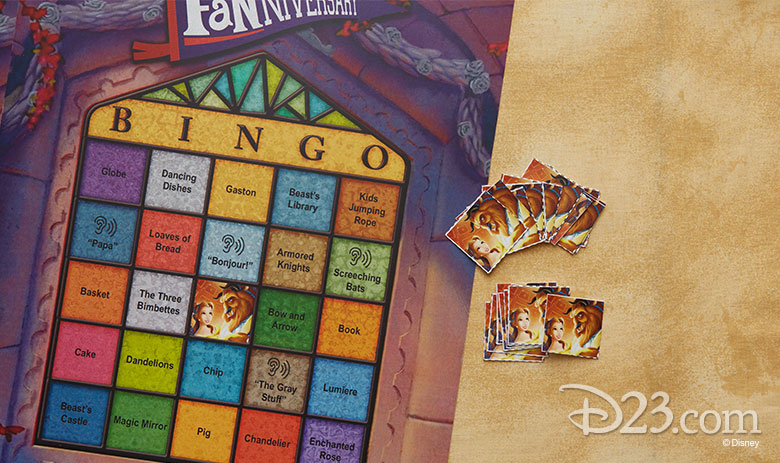 2. There is one marker sheet provided. Print as many marker sheets as needed, then cut out the individual markers. (Each marker sheet has 72 markers. Each player will need 24 markers, so print out one marker sheet for every three players.) Alternately, you can also use small objects like coins, buttons, uncooked beans, etc., as markers.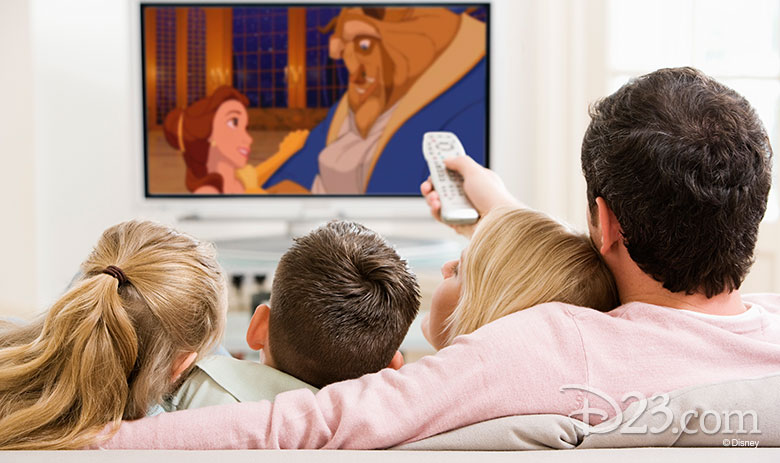 3. To play BINGO, watch Beauty and the Beast and keep an eye and ear out for the items and phrases on the playing cards. Audio phrases are indicated with an "ear" icon.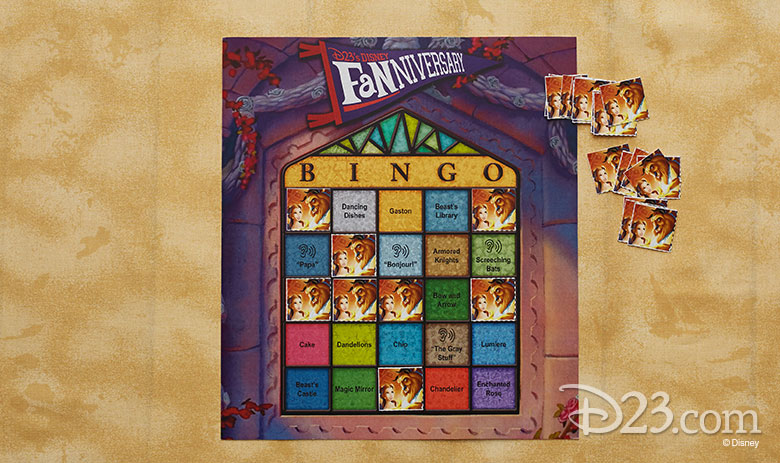 4. While you watch, if you see or hear an item or phrase on your BINGO card, place a marker over that square. Place a marker over the square in the center with Belle and Beast's image—that one's a freebie!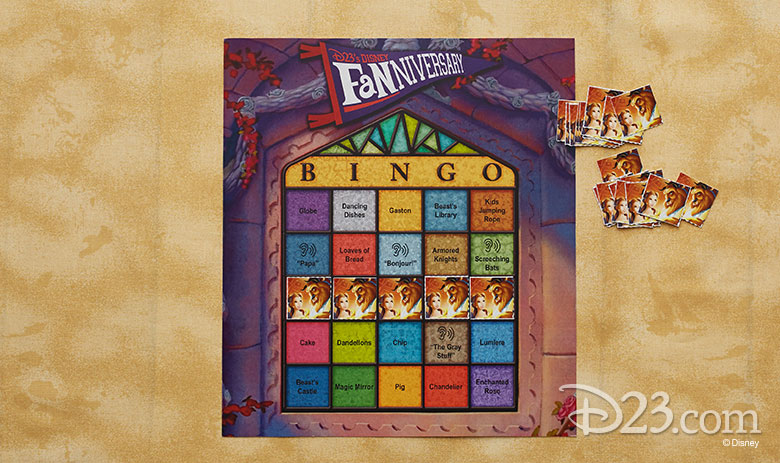 5. Once you have five covered squares in a row (horizontally, vertically, or diagonally), you win!