By William Keck
One of the greatest challenges facing the creative team behind Beauty and the Beast was convincing their audience that a lovely young French maiden with her head buried in books could fall in love with a monstrous buffalo-headed creature sporting a lion's mane, wolf's tail and the tusks of a boar.
Not to mention making the story appropriate viewing for children.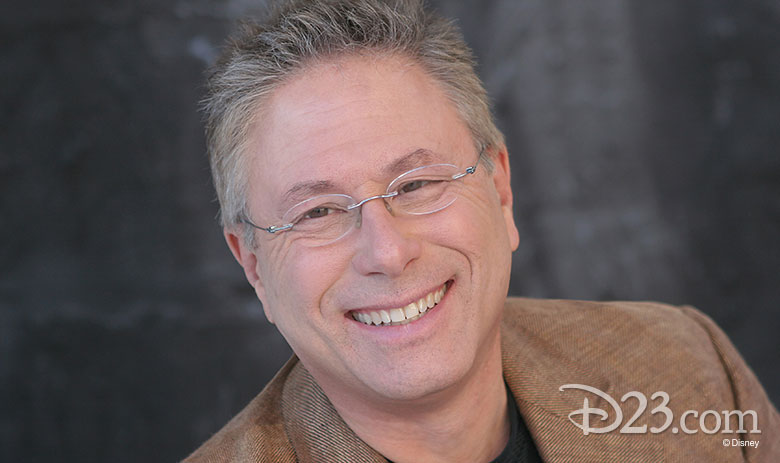 The daunting task required the invention of scenarios that allowed Belle to see beyond the physical into the soul of a cursed young man paying dearly for crimes he committed as a boy. "Basically, it's a story of the Beast and Belle having dinner every night," notes the film's Oscar®-winning composer Alan Menken, now scoring Disney's live-action Beauty and Beast remake set for release in March 2017. "So there's a lot of story invention that had to happen in order for it to really come to life."
"They're up against incredible odds," adds former Disney Feature Animation President Tom Schumacher, now president & producer, Disney Theatrical Group. "And I think that's the story's romance. [She] doesn't like him to begin with, but [comes to] see through why he behaves like he behaves. And they bond."
Close your eyes and ask yourself, 'When is the moment we know for sure that Belle has fallen in love with Beast?'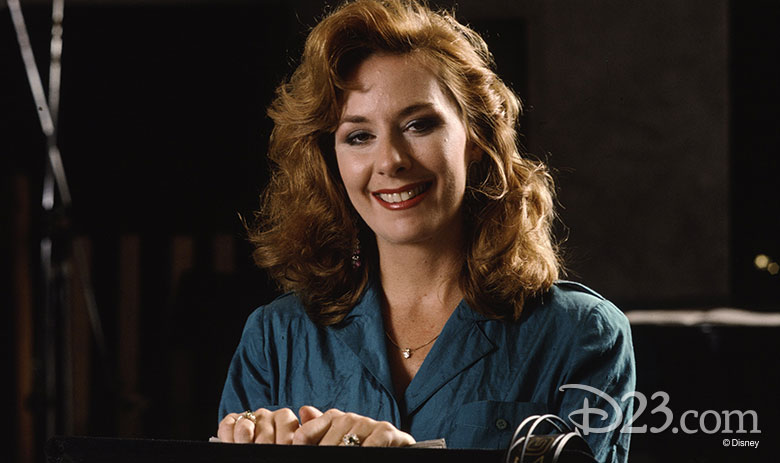 For Paige O'Hara, the voice of Belle, it's the "Something There" sequence out in the snow, when Belle watches Beast awkwardly attempting to rediscover his lost innocence by offering seed to the birds that have gathered on his castle grounds.
"Birds come on his hand," O'Hara says. "They're afraid of him at first. And Belle touches him and they look at each other and she runs behind the tree. That's the moment that this young woman realizes she's falling in love. And that's really the turning point in the film. They'd never had a romantic relationship; never had that touch. All these emotions are happening to her because, how could [she] be falling in love with the Beast? But [she] is."
Before long, the two are cuddling in front of a burning fire about to read a book. Oh yes, there's something there that wasn't there before.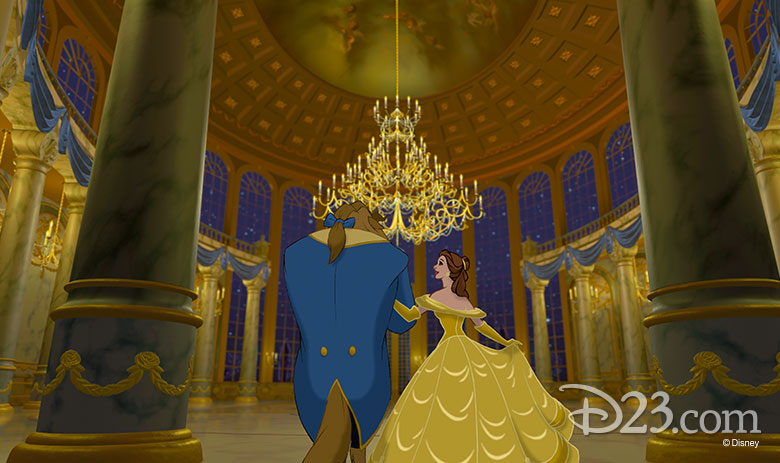 By the time Belle loops her delicate hand under the Beast's arm as they make their way down the grand staircase for a romantic evening of dinner and dancing, there's no doubting the deep feelings these two have developed for one another. Helping the animators set the mood was a revolutionary computer animation system created for the studio by Pixar. Recalls the film's producer, Don Hahn: "[When] Belle and Beast are dancing, we wanted to create an environment so you felt like the camera was kind of celebrating them falling in love as much as the animation was."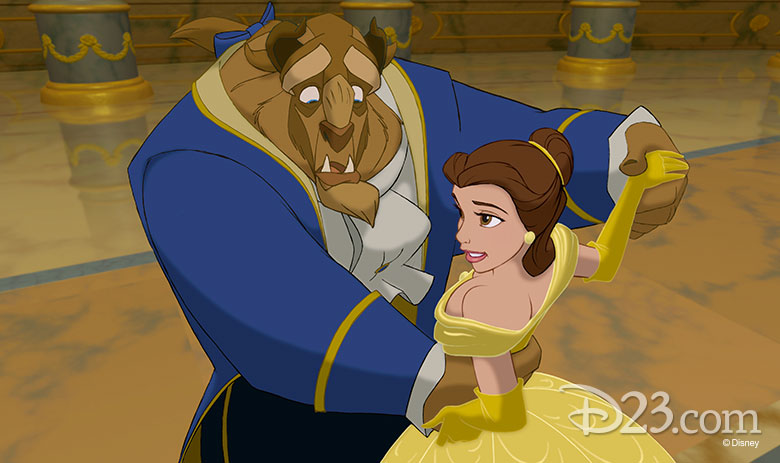 "The biggest thing in Beauty that you think of is, of course, that ballroom sequence," Schumacher adds. "At the time it was so breathtaking that we could do that."
Sealing the deal was the stirring title song sung to perfection by Angela Lansbury. "She sang, you know, 'Tale as old as time…'," remembers Hahn of the recording session. "She did it in one take. Thank God for Angela, because she knew how to perform that song." The love ballad went on to win the Oscar for Best Original Song, and the pop version recorded by Celine Dion and Peabo Bryson topped charts around the globe, selling over a million copies worldwide and winning Dion and Bryson a Grammy®.
"I think the main legacy of Beauty and the Beast is romantic love, but also just love in general," offers Menken. "The love of Mrs. Potts and Chip. The love of these enchanted objects that, although the Beast is tortured, remain with him. The love of Belle and her father."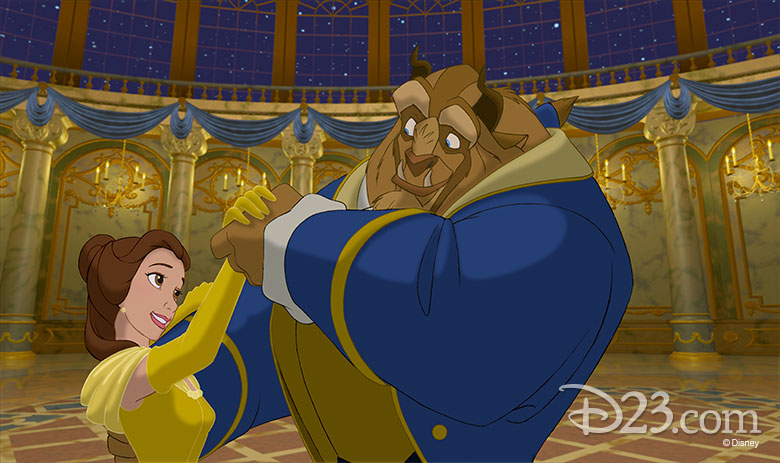 But most profoundly, the love a Beauty discovered for her Beast.
Check back for more memories as D23's Fanniversary celebrates 25 years of Beauty and the Beast.
Beauty and the Beast 25th Anniversary Edition will be available on Digital HD and Disney Movies Anywhere September 6 and on Blu-ray September 20.