By Max Lark
We all have them. Movies that we remember for the way they tugged at our emotions—or even turned us into Kleenex-clutching blubbering messes. Here's a list of just some of the films you can watch on Disney+ that will give you the feels—and you may shed a few tears, as well.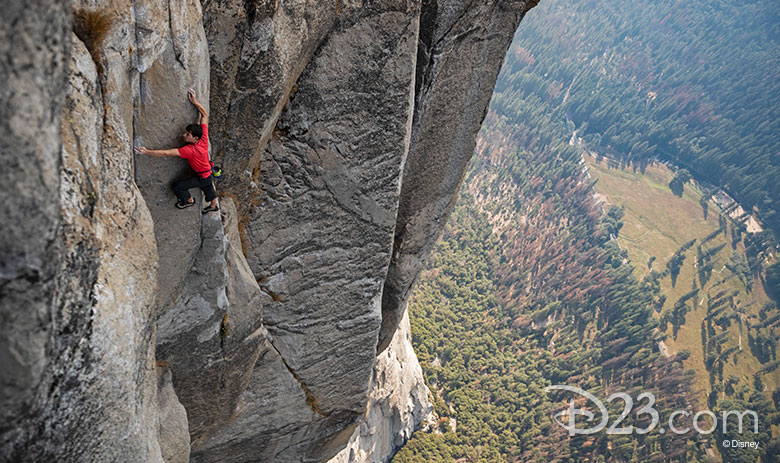 Free Solo
Watching Alex Honnold ascend, without a rope, the 3,000-foot treacherous face of the world's most famous rock, El Capitan in Yosemite National Park—even when you know he made it—is a sensation akin to what one might feel if he or she were to ski downhill with a blindfold. You're just waiting for the gut-punch of disaster that will happen at any moment. In a film where the stakes are perfection or death, no viewer can emerge emotionally unscathed. You'd be forgiven for shedding tears over Honnold's peerless accomplishment—which is at once a moving celebration of the triumph of the human spirit against all odds and probably the greatest athletic feat in history.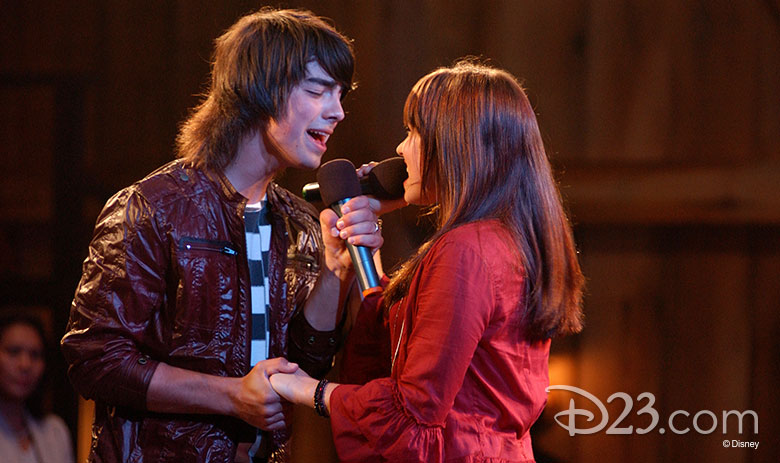 Camp Rock
By the time aspiring singer Mitchie Torres (Demi Lovato) begins to belt out "This is Me," and established—and brash—rock star Shane Gray (Joe Jonas) realizes hers is the voice he overheard and has been searching for, those of us with a weakness for on-the-cusp-of-adulthood sentimentality in movies are beginning to tear up. When Shane joins her on stage to help close out this gloriously self-affirming song, we've lost the battle and give in to happy tears. Shot by world-class cinematographer Dean Cundey, Camp Rock is a movie that looks as good as it sounds and moves us.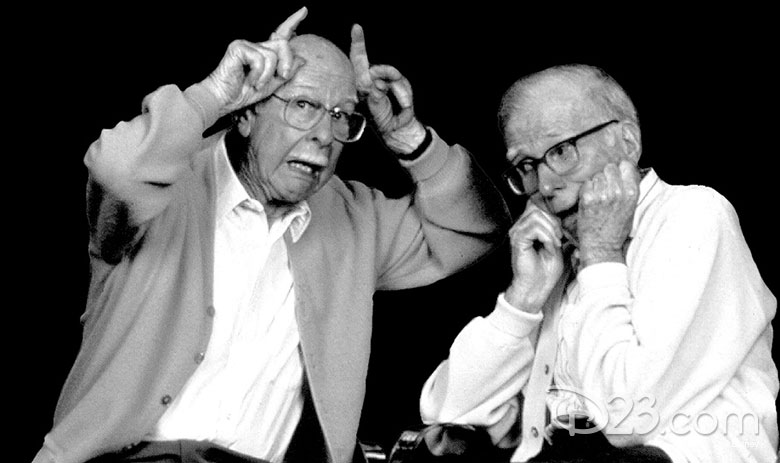 Frank and Ollie
A buddy-buddy movie par excellence, Frank and Ollie, is a revealing look at two of the most talented animators in Disney history—Disney Legends Frank Thomas and Ollie Johnston—who worked alongside each other five days a week and lived next door to each other in La Canada Flintridge, California. The film traces a four-decades-long friendship and collaborative partnership—one that began when they both attended Stanford University—and there's something about seeing the passage of years, the enduring friendship, the mutual admiration, and the withering effects of time that make this tender documentary Shakespearean in what it says about the human condition: No one lives forever, but if you're lucky, your work will, and friendships that last a lifetime may be worth more than anything.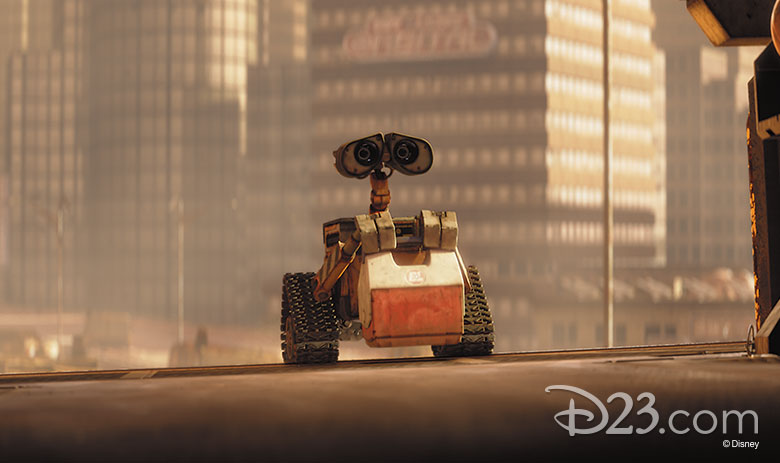 WALL•E
One could argue that the entire first act of director Andrew Stanton's magisterial WALL•E is a portrait of sadness, with our adorable, decidedly non-hipster robot left alone on Earth, still plugging away at his job compacting trash for no one in particular. Though the Star Wars-inspired WALL•E ends on a high note, Stanton brilliantly brings the movie back "Down to Earth" with an end-credits sequence of astonishing beauty, propelled by the emotionally charged song of that name by legendary English rock musician Peter Gabriel. It's a tender sequence in which image and song are such perfect complements, you have to decide whether to watch or listen.
Saving Mr. Banks
So many heartbreaking threads are woven throughout this 2013 story about the making of Mary Poppins that one is hard-pressed to remember exactly which poignant scene moves mountains of emotion most. There's the story of P.L. Travers' beloved doomed father, who passes away when the author-to-become was just 7 years old. There's the growing relationship between Travers (Emma Thompson), and her limousine driver, Ralph (Paul Giamatti), who eventually reveals to her the story of his daughter, who is an invalid. But our favorite scene is when Travers, Mary Poppins screenwriter Don DaGradi and composers Richard and Robert Sherman, played by Bradley Whitford, Jason Schwartzman, and B.J. Novak, respectively, break into the uplifting ode "Let's Go Fly a Kite" that the heartstrings receive the most serious plucking. "I have a heart the size of a peanut," Whitford once told us. "And even I cry when I watch that scene."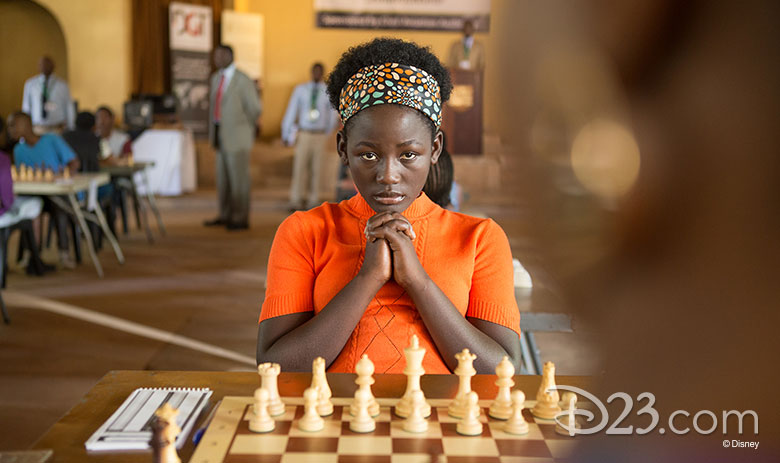 Queen of Katwe
"In chess," says one of the characters who teaches 10-year-old Phiona how to play chess, "the small one can become the big one." It's a message that will change Phiona's life forever; Phiona discovers she has a unique skill for the game, one that will take her from the hardscrabble streets of Katwa, a slum in Kampala, Uganda, all the way to the Chess Olympiad in Russia. Her journey to the top of the chess world is fraught with heartbreaking challenges outsiders must always confront, and by the time the film ends, viewers learn, along with Phiona, the heartbreaking lesson that you can emerge victorious even if you don't win. Adding to the poignance of the film is the recent news that Nikita Pearl Waligwa, who played Gloria in the film, passed away at age 15 after a four-year battle against brain cancer.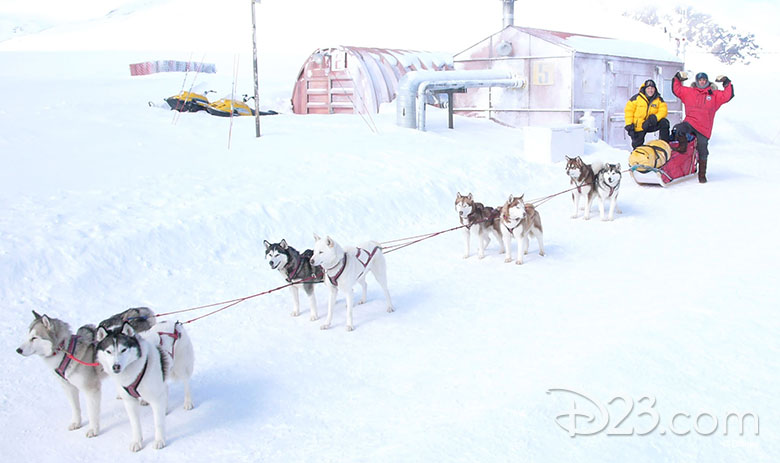 Eight Below
Who doesn't love a movie about man's best friend? So when you have a movie about eight of them, you know you're in for an emotional journey that's going to take you through a valley of tears at some point. Ostensibly an action-adventure story starring Paul Walker as a guide at an Antarctica research base who takes a professor to Mount Melbourne in search of a rare meteorite, this movie is really all about Maya, Old Jack, Shorty, Dewey, Truman, Shadow, Buck, and Max—the eight sled dogs that take the two men to Mount Melbourne. Eventually a storm strikes the base camp, causing an immediate evacuation—and the dogs have to be left behind. What happens next is, by turns, emotional, inspiring, and heartbreaking—and a reminder that man isn't the only creature who can defy the odds.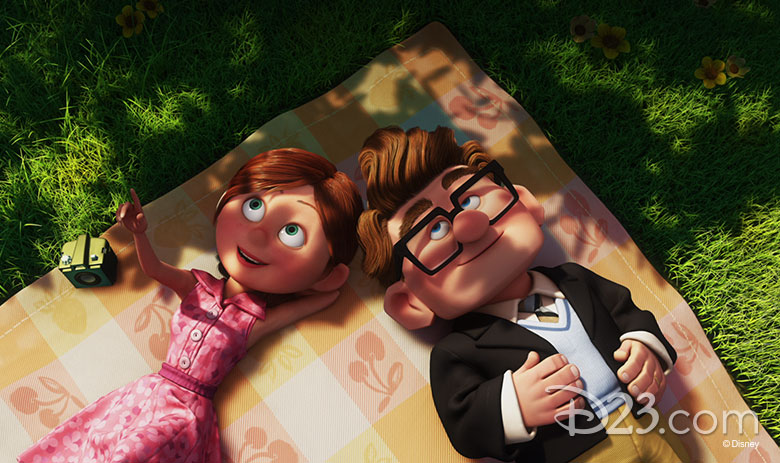 UP
Ok, we all know about the famous sequence in which the entire life of our protagonists, Ellie and Carl Fredricksen, is played out in the first 10 minutes or so of this fan-favorite film. It's one of the most exquisitely conceived scenes in the history of animation. But another favorite sequence of ours is toward the end of the movie when Carl awards Russell with the Ellie (grape soda) Badge. With composer Michael Giacchino's tremblingly tender piano as backdrop, Carl says the line that gets us every time: "Russell, for assisting the elderly and for performing above and beyond the call of duty, I would like to award you with the highest honor I can bestow—the 'Ellie' badge." Rarely has coming full circle in a storyline felt this earned and transcendent.
Bambi
"Fellas, this stuff is pure gold," Walt Disney told animators as they labored through an exceedingly slow production schedule for Bambi. He was right. The gorgeous and unforgettable evocation of the forest and the nuanced and delicately drawn characters work their considerable magic on us. By the time of the scene—the one where Bambi loses his mother to the hunters—we are emotional wrecks. However, the movie ends in an uplift that gives us the strength to venture back into that forest again and again, and Bambi remains one of the most charming animated films of all time.