These heroes might be shrouded in secrecy, but not for long. Olivia Holt and Aubrey Joseph star in the highly anticipated new series from Marvel Television and ABC Signature Studios, Marvel's Cloak & Dagger, which premieres Thursday, June 7, at 8 p.m EDT on Freeform with a two-hour, back-to-back episode. It's the story of two teenagers from very different backgrounds who realize they have superpowers that are mysteriously linked to one another. Holt's character, Tandy, can emit light daggers while Tyrone, played by Joseph, can control darkness in this coming-of-age series based on the popular Marvel comic book characters.
We recently attended a panel, hosted by Freeform, featuring some of the series' creative team and cast including Jeph Loeb, executive producer and Marvel's head of television; Gina Prince-Bythewood, director; Joe Pokaski, executive producer; Olivia Holt (Tandy), and Aubrey Joseph (Tyrone). And although the plot about Marvel's Cloak & Dagger is a closely-guarded secret, here are nine of the cool facts we uncovered about the series.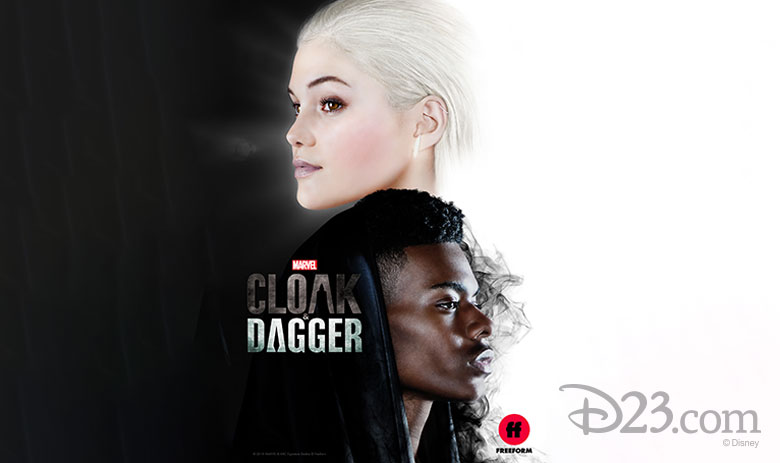 1. From the beginning, the creative team had a clear idea of what was the most important aspect of Marvel's Cloak & Dagger.
When Joe Pokaski and Jeph Loeb started talking to Freeform, they agreed that the characters of Tandy and Tyrone had to be front and center as the series developed. "We wanted to make sure we understood them," said Pokaski, who admitted that he had a hard time finding any other comic book characters who had the same type of relationship as Tandy and Tyrone. "They need each other," he continued. "When you're coming of age, the feeling you have is, 'Nobody understands me.' But what if there was exactly one person who understood you?"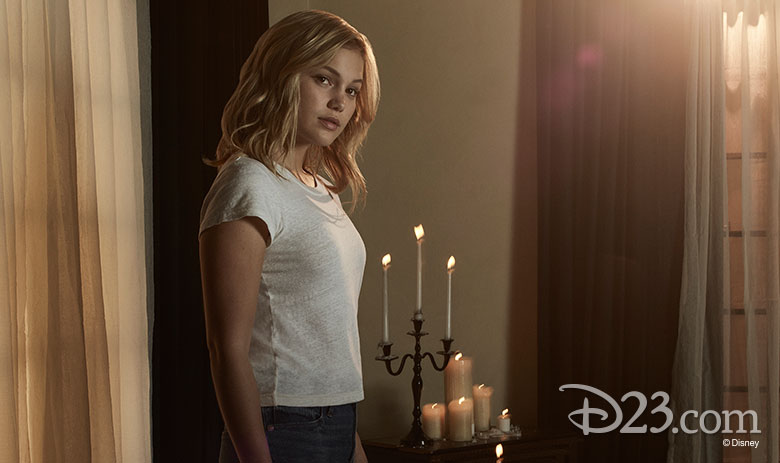 2. Olivia Holt revealed what makes the relationship between Tandy and Tyrone so real.
"As the season went on, I found myself falling in love with their relationship even more, because it's so complicated and confusing," said Holt. "As individuals they are so complicated and confusing. That's the beauty of it. As far as Tandy goes, I found myself loving how she goes through this traumatic experience as a child, [and then] cut to eight years later and she's cynical and mad at the world and mad at everybody she comes into contact with and cuts off any relationships she has. But the second she comes into contact with Ty, that changes. She's finally found someone she can trust. They hate each other one second, they love each other the next. It's a heartbreakingly, refreshingly raw show."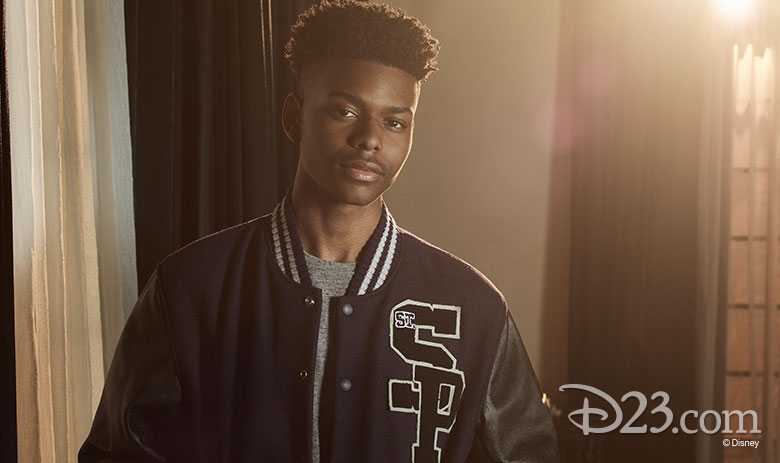 3. Aubrey Joseph believes there's something very special about the character of Tyrone.
"What I love about Ty is that he still is able to have so much love in his heart," said Joseph. "Everything he does is out of love. That's how I am, too. It was great to come to work and play someone who's not so far from you."
4. Gina Prince-Bythewood was drawn to the series for two very personal reasons.
"I have two boys who watch everything," said Prince-Bythewood, who previously directed the features Love & Basketball and The Secret Life of Bees. "My youngest son asked, 'How come I never get to see super heroes who look like me?' And as a woman, to be able to tell a young woman's story as a hero seemed like a perfect opportunity."
5. Jeph Loeb shared what he believes to be the biggest secret to Marvel's success.
Loeb, who oversees all Marvel television series, including Marvel's Agents of S.H.I.E.L.D. on ABC, explained the secret to Marvel's success. "One of our many secrets is that a Marvel hero always begins with the person and not the power," he explained. "We're not really as interested in the cape, or the cowl—or in this instance, the cloak—because it's more important that you care about Tyrone or you care about Tandy."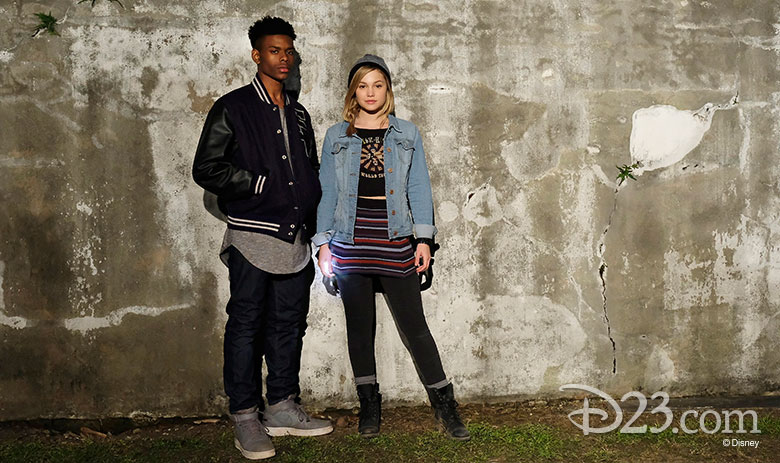 6. Aubrey Joseph was pledging a fraternity when he got the part.
Talk about your "nick-of-time" moments. When Joseph came to audition for the part of Tyrone, the producers asked him what else he was working on, as is common practice during auditions, at which point the actor lists what other shows he or she is working on, or whether they're doing a pilot. "Aubrey comes in and says, 'I'm pledging a fraternity,'" said Loeb, laughing. "We had to get him out. It was the best thing in the world. He went to USC to get on a television show, and he got on a television show." Mission accomplished!
7. The series doesn't just portray Super Heroes in a new way.
"There's a scene where Tyrone's dad tries to teach Tyrone how to be a man by sewing," Pokaski details. "So we're trying our best to subvert what you've seen in genre television. These guys are elevating it. Hopefully we're getting a message across with a metaphor that's more powerful than just a one-to-one."
8. Aubrey Joseph identifies with the real-life storylines of the show.
The two protagonists have unique super powers, but they're completely relatable, Joseph emphasizes. "I think the fact that we are dealing with so many things that young people are dealing with is going to be refreshing for young people to see," he said. "To say, 'That's me, that's what I'm going through right now.' There were times we'd be shooting scenes of things that I was going through in real life."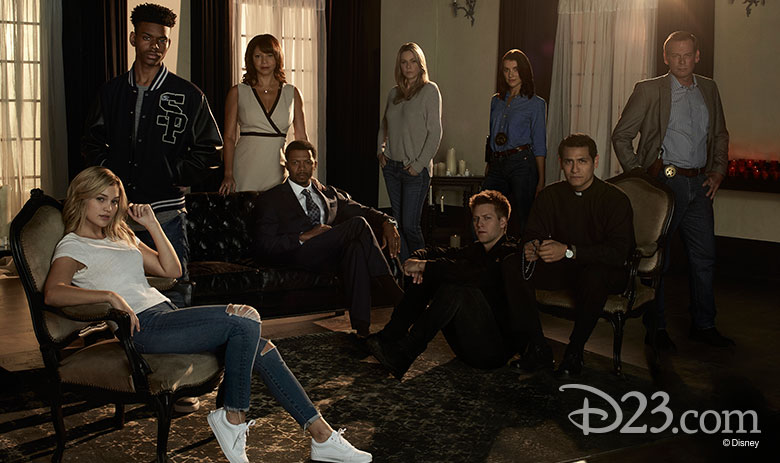 9. Director Gina Prince-Bythewood wants to "get it right." Here's what she means.
"We're dealing with some pretty serious things and as artists, it's very important for us to get it right," says Prince-Bythewood. "These are two damaged people. Tandy's character is dealing with something pretty serious. When Olivia and I were talking about how to portray Tandy, we did research, we looked at videos about people who went through the same thing she's going through. We're putting something out in the world that kids and teens are going to watch. It's important to get it right and show that there are consequences to behaviors. It's not okay to just put something out in the world because we think it looks cool in the moment. Because people act like characters they respect, so it's important for us to be responsible and get it right."