By Megan Deppe
Are you geared up for the release of Marvel Studios' Avengers: Infinity War? There are so many ways to show your Marvel spirit—you might even wear it right on your sleeve. We've pulled together a list of some great Infinity War merchandise that you will definitely not want to pass up. It's time to save the world!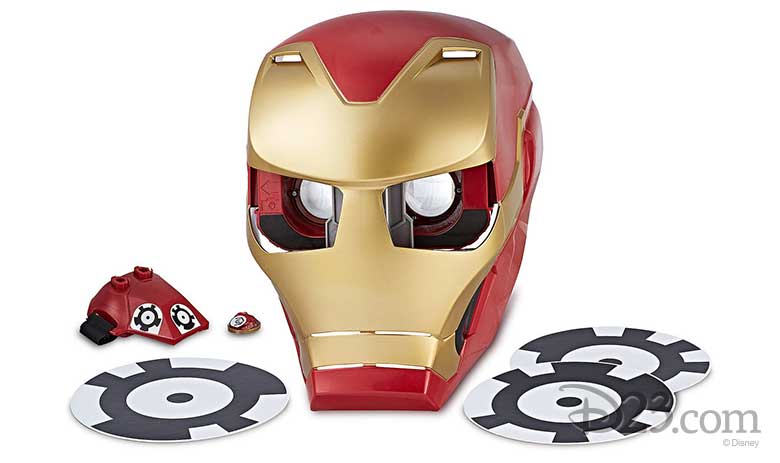 1. Iron Man Hero Vision Augmented Reality Experience Mask
You can see through Iron Man's eyes and jump into an Avengers adventure with the Hero Vision mask! With 10 levels of play and an Infinity Stone of your own, there's no telling what heroic adventures you'll experience.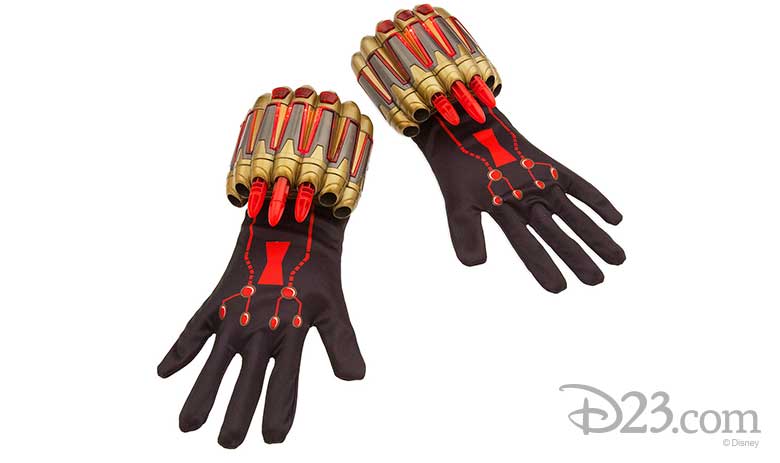 2. Black Widow Stingers Playset
Prepare for your battle against Thanos with the Black Widow Stinger glove set. Fire darts from the light-up cuffs or slip them on to go undercover like Natasha. Either way, the world is safe in your hands.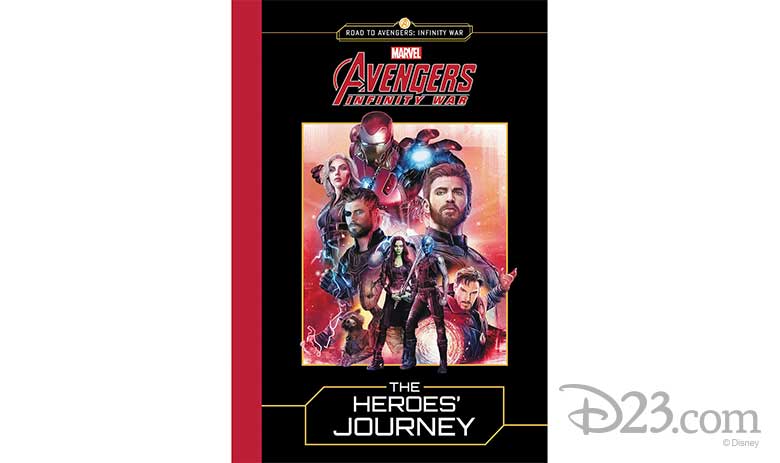 3. Marvel's Avengers: Infinity War: The Heroes' Journey Book
After 10 years' worth of stories, it's amazing to see so many heroes team up to face the ultimate threat: Thanos. In Marvel's Avengers: Infinity War: The Heroes' Journey book, you can discover how all of the characters' paths led them to the Infinity War to come.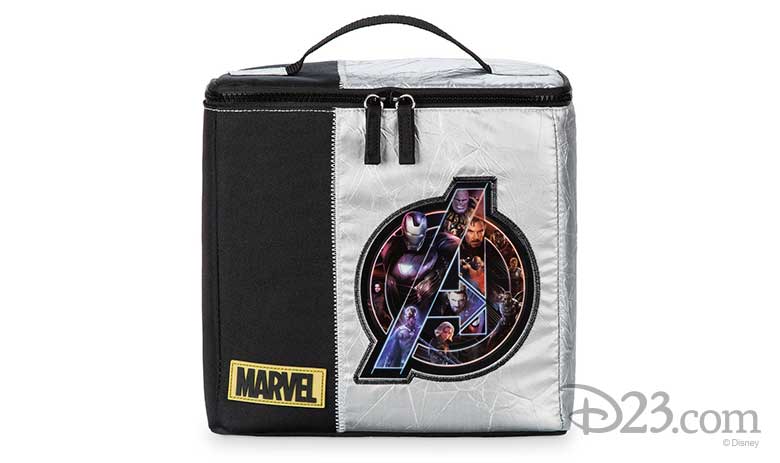 4. Infinity War Lunch Tote
Even heroes have to eat! Assemble your favorite foods every day in the Infinity War lunch tote, complete with a graphic of your favorite Super Heroes, and head off to school or work in style.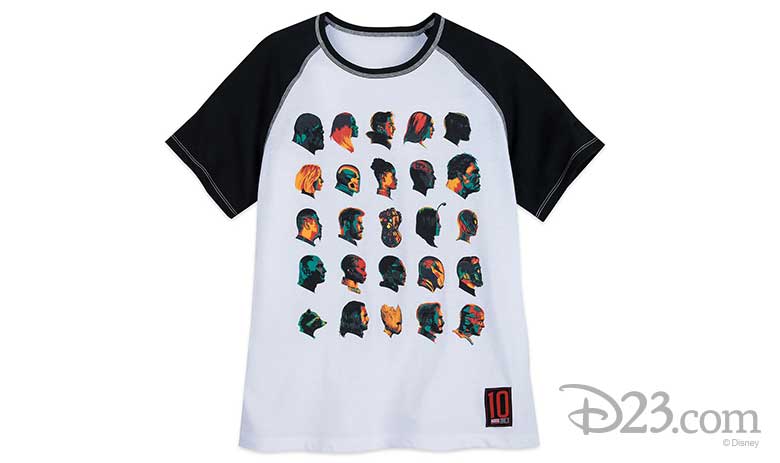 5. Marvel's Avengers: Infinity War Raglan T-Shirt for Men
We've met a lot of super heroes over the first 10 years of the Marvel Cinematic Universe, and as we approach the most epic team-up ever, you should have some apparel that celebrates all of them! This T-Shirt features the profiles of 24 heroes, including Iron Man, Doctor Strange, Spider-Man, and Black Widow.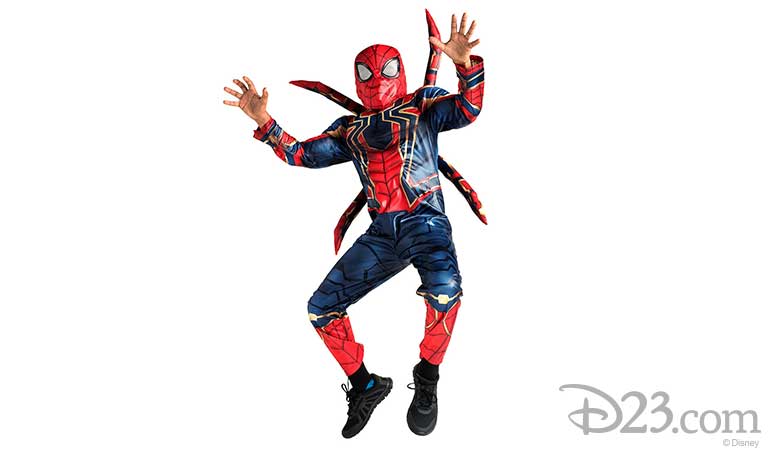 6. Iron Spider Costume for Kids
Playtime soars to new heights when your little Avenger has a Spider-Man suit of his or her very own. They won't need Spidey senses to enjoy the attached spider legs and the motion-activated web-slinging sound effects!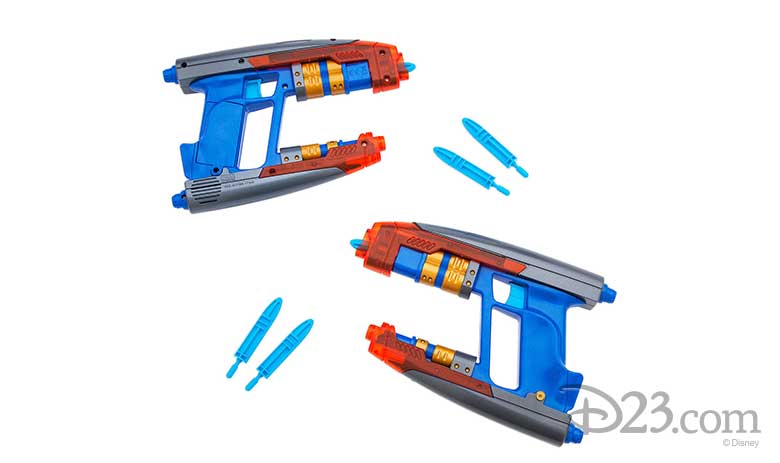 7. Star-Lord Element Blasters
You'll have a blast firing darts to stop Thanos with these two element blasters that feature flashing lights and firing sound effects. Simply turn on your cassette player, pop in your favorite mixtape, and get ready to save the galaxy like Peter Quill.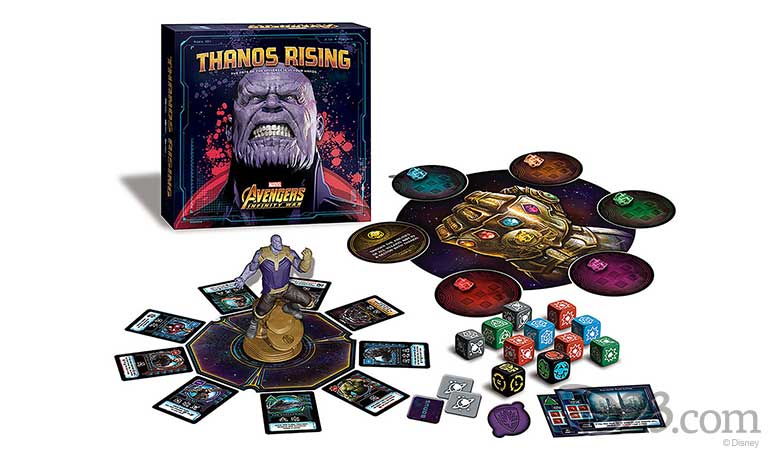 8. Thanos Rising Game
If you're a Marvel fan and you're looking for something new to play on game night, you can try out Thanos Rising, inspired by Avengers: Infinity War. Two to four players can assemble a team to protect the Earth against Thanos' arrival—and hopefully keep the Infinity Stones from changing life as we know it.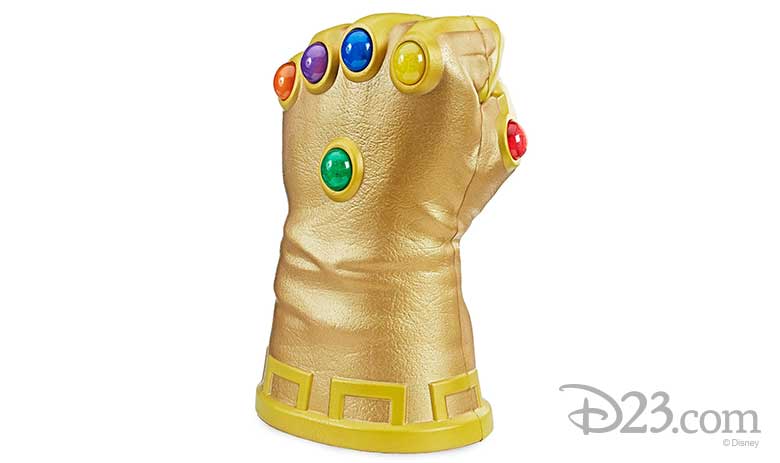 9. Infinity Gauntlet Fist
We certainly don't wish for Thanos to have all of the Infinity Stones combined in the gauntlet, but do you think you could handle the weight of all the power in the galaxy? The Infinity Gauntlet Fist is yours to command, and this foam toy provides the ability to take over the world comfortably.