By Savannah Salazar
Last year, we asked you which Disney baby was the absolute cutest in our Disney Baby March Hare Mania. Now, it's time for double the excitement as we challenge you to pick your favorite Disney adventure duos.
From far-off places and galaxies far, far away, to down in New Orleans, Disney films take us on journeys filled with adventure, fun, and zest—and these characters have taken us on some of the most thrilling escapades we've seen. Get ready to venture into our March Hare Mania bracket to choose which adventure duo is the most perfect pair!
Keep the adventure going with the D23 Fantastic Worlds Adventure Kit, available exclusively to D23 Gold Members.
March 30 Update: This is the way. After casting your votes throughout the month of March, there is one adventure duo that remains out-of-this-world amazing. The winner of D23's March Hare Mania is… the Mandalorian and the Child!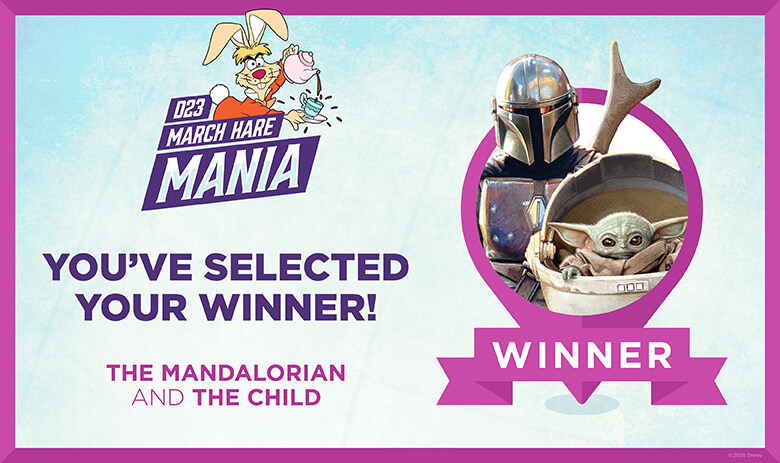 Check out the final bracket below!