By Jocelyn Buhlman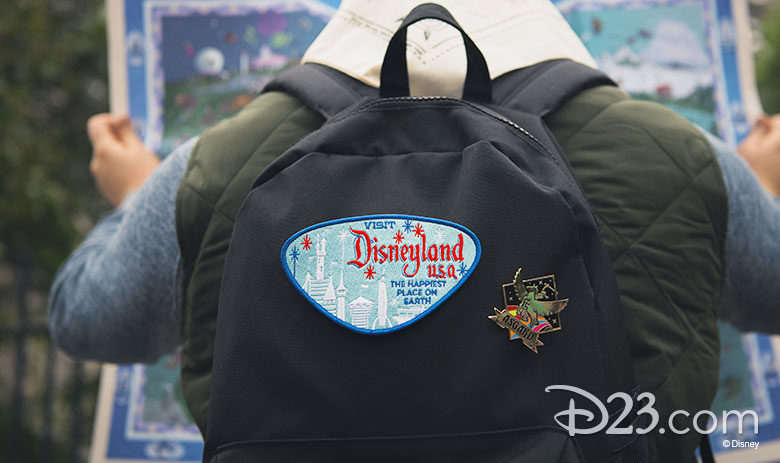 Place a Patch
The totally retro Disneyland patch, designed by Bret Iwan (who you may also know as the official voice of Mickey Mouse), is the perfect piece to punch up any plain item you own. Share your love of the Happiest Place on Earth by sewing this patch onto whatever you please, be it jackets, backpacks, or more!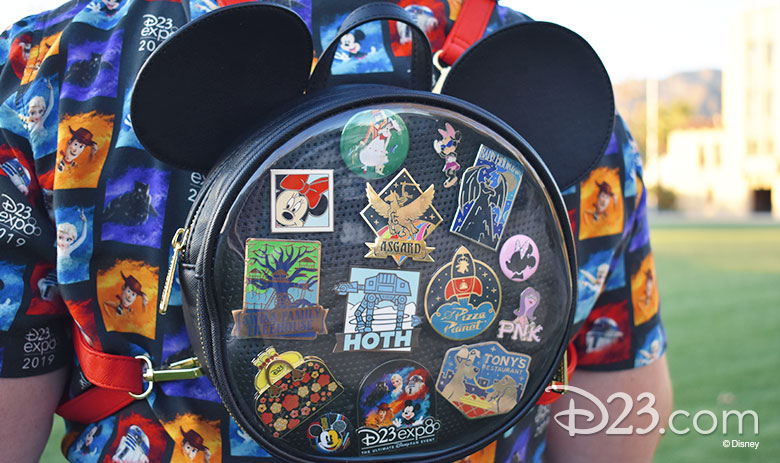 Polish Up Your Pin Collection
Pins and Disney go hand-in-hand, and odds are, you might have picked up a few at your most recent Disney parks trip (or D23 event!). If you enjoy showing off your collection on a bag or backpack, the D23 Fantastic Worlds travel-inspired pin set (designed by Disney artist Alex Riegert-Waters) will fit right in with your collection! Have a favorite place from our six-pin set? Place it on your purse with pride and let the world see your Disney side.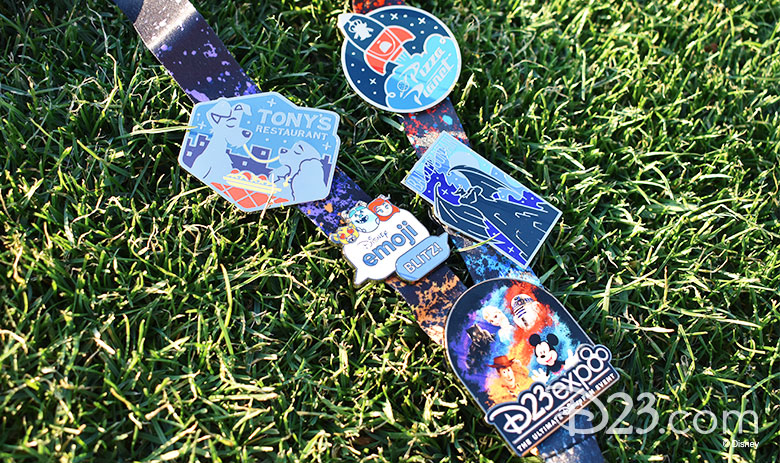 Liven Up a Lanyard
Of course, bags and purses aren't the only way to showcase a good pin collection. If you already show off your pins on a fun, Disney lanyard, why not add one or two from our pin set and celebrate a favorite place from a classic Disney film?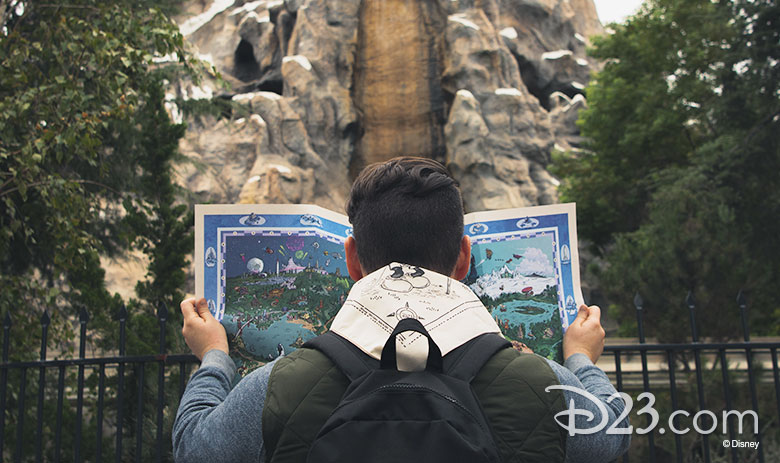 Show Off Your Bandana
This super-fun Mickey Mouse bandana designed by Iwan is the perfect accessory for your next foray into Fantasyland or trip to Tomorrowland—so tie it up around your neck and get traveling, because adventure is out there!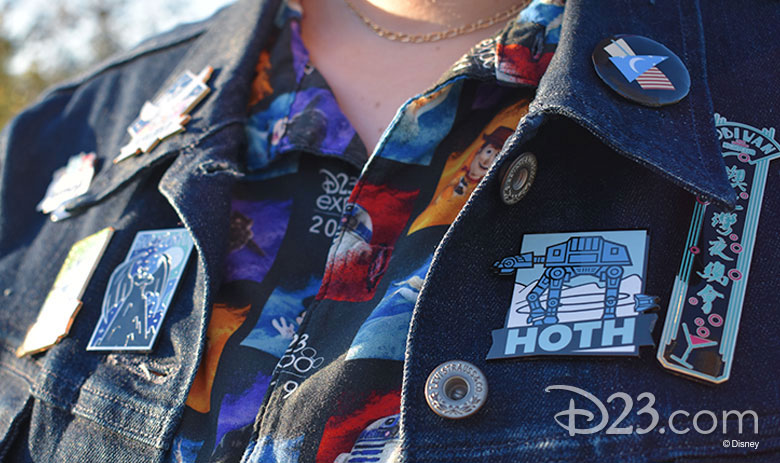 Jazz Up a Jacket
Clothing can be an excellent form of self-expression, and nothing says "Disney magic!" quite like a jean jacket full of your favorite pins! The D23 Fantastic Worlds pin set is perfectly eye-catching against denim and is the perfect way to add a little extra pixie dust to your ensemble.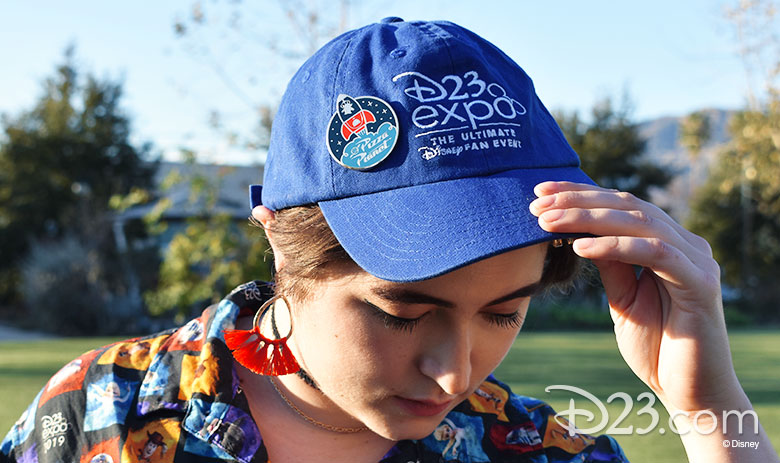 Add Some Flair to Your Hat
Maybe showcasing all six pins on a jacket or bag is a little too flashy for you—but if you still want to show off your love of Disney, try this subtler style. Pick your favorite pin from the set and pin it to a baseball cap for an easy upgrade with Disney style.
Show off how you style the D23 Fantastic Worlds Adventure Kit with the hashtag #D23FantasticWorlds. Get your own Adventure Kit here.