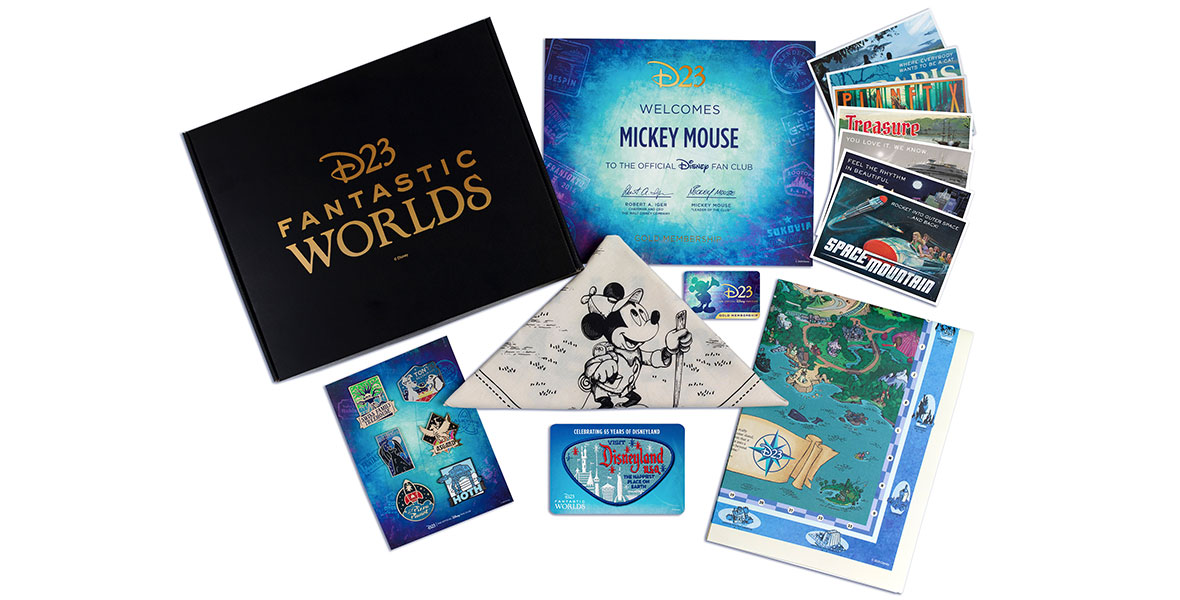 D23 FANTASTIC WORLDS ADVENTURE KIT
Celebrate the worlds of Disney—both real and imagined—with this one-of-a-kind box collection that includes a limited-edition D23 Fantastic Worlds map, exclusive travel-inspired pin set, commemorative Disneyland patch, postcard set and adventure bandana. This gift will open up uncharted possibilities—exclusively for D23 Gold and Gold Family Members joining and renewing in 2020*.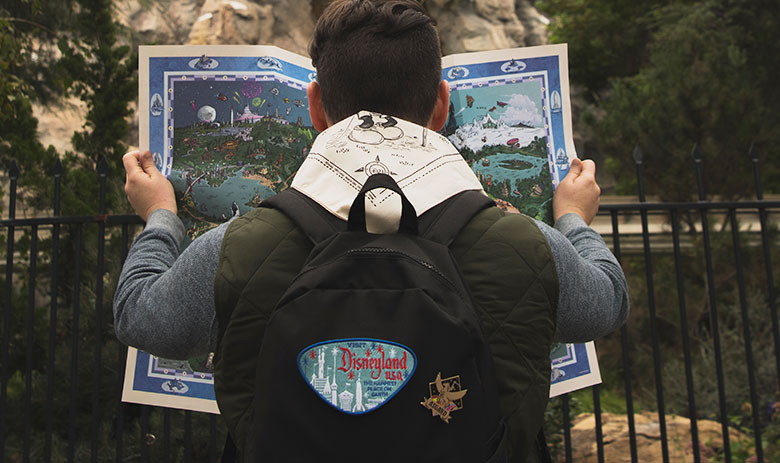 *D23 Gold Membership is $99.99/year and D23 Gold Family Membership is $129.99/year.
The D23 Fantastic Worlds Adventure Kit will be available for new Gold and Gold Family members starting January 1, 2020. For current D23 Gold or Gold Family Members, the gift will ship the month of their renewal.